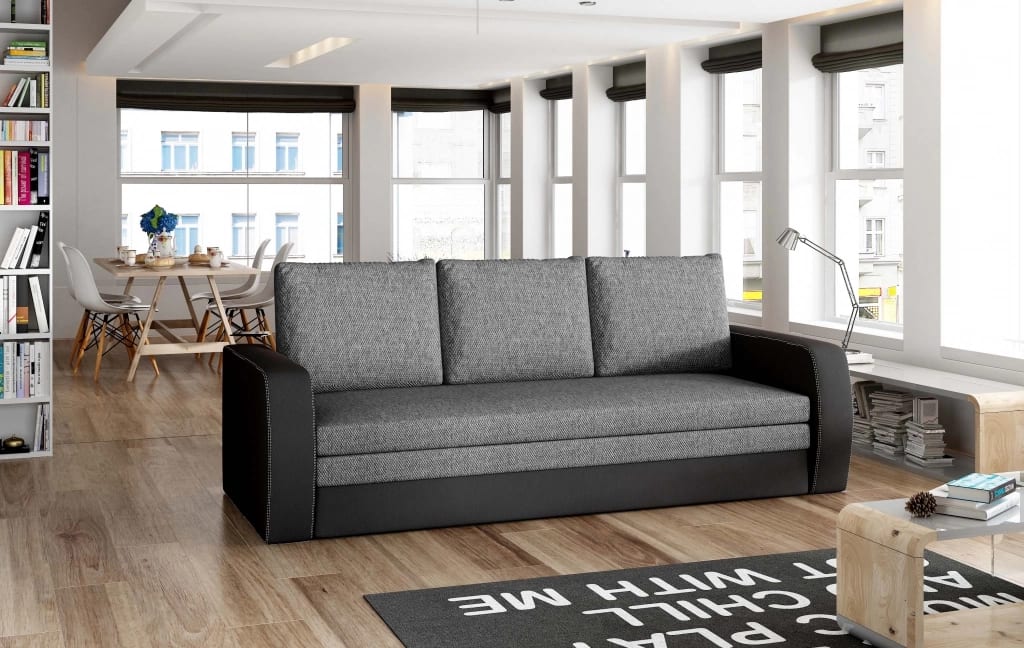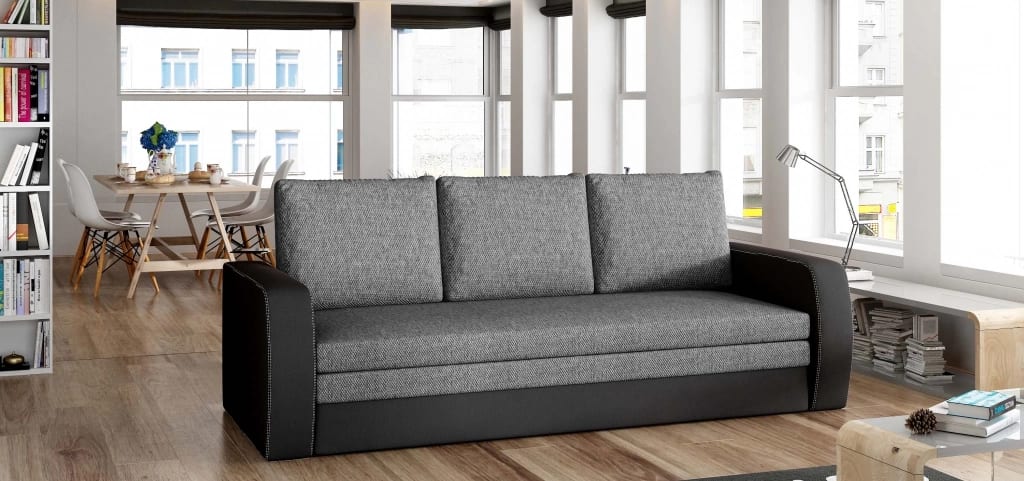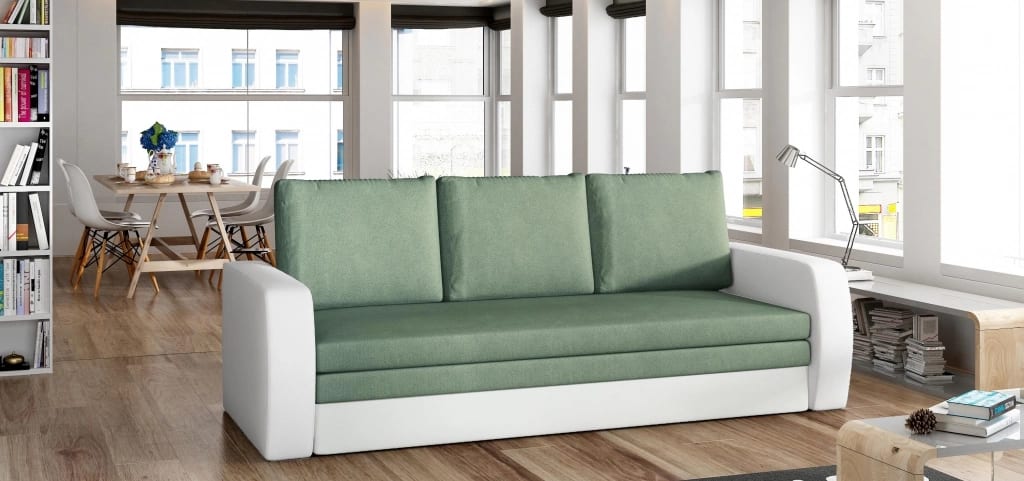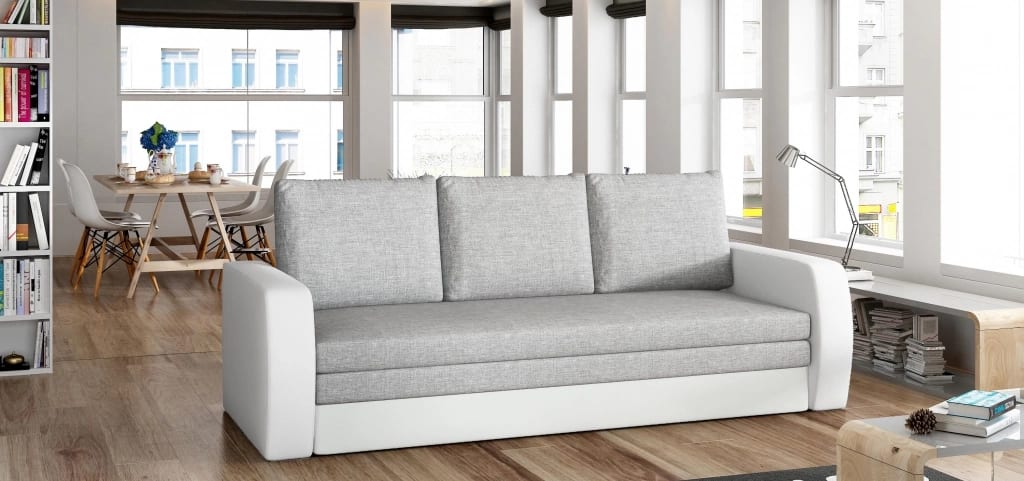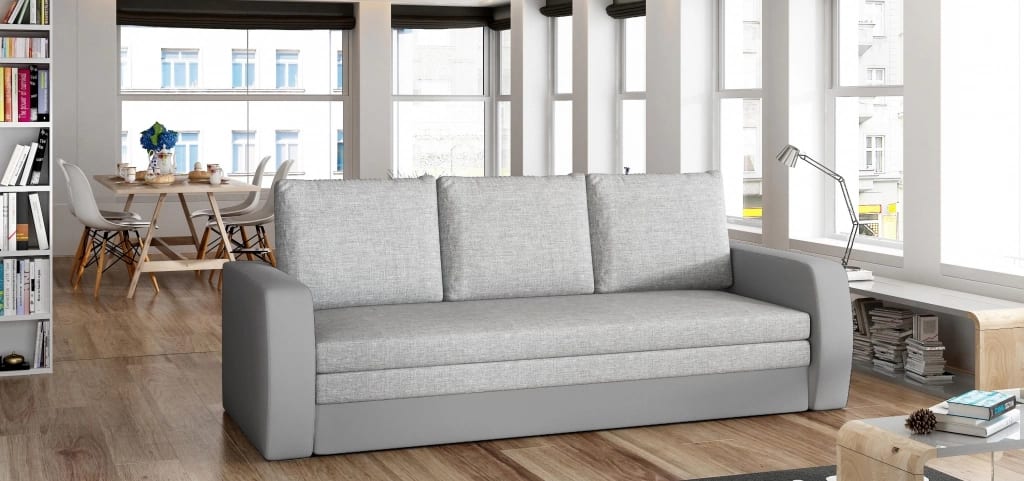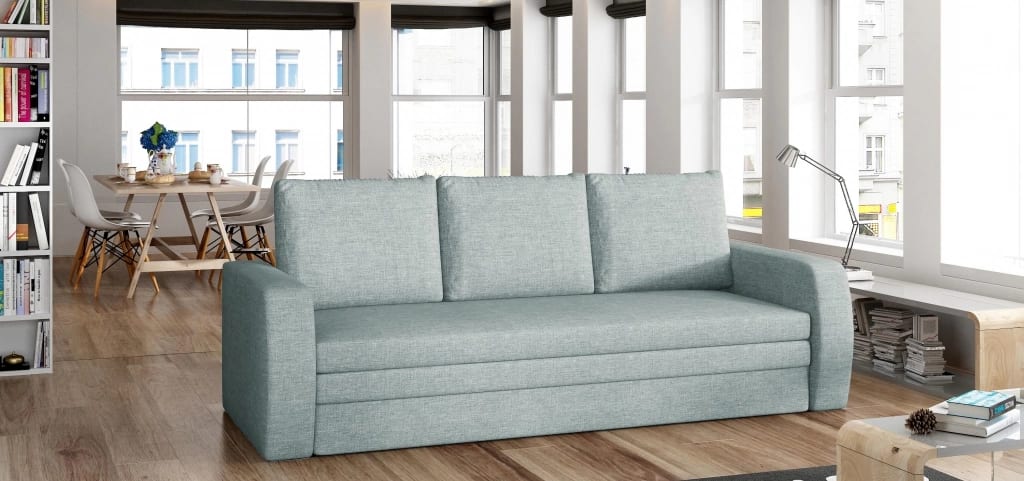 Inversa sofa
Simple designs are always the most popular. Universal styling works with every interior design, no matter what the predominant style of the room. If you are looking for lounge furniture to perfectly blend with the other features of your living room, the Inversa sofa is the right choice.

Inversa sofa: perfect for Scandinavian-styled rooms
Interiors based on the Scandinavian style are becoming increasingly popular. And no wonder, as this design is a fusion of warmth with high convenience and functionality. This is what the Inversa sofa is all about. The simple design with a robust and proven construction and great attention to the quality of the finish makes this delightful in its universal fit and refinement. The tall backrests, resembling lush cushions, are flanked with comfy arms and rise from the large seat to ensure superior quality rest. The sofa is available in monotone and two-tone colour options: the latter featuring a solid colour backrest and seat in contrast to the top and the sides. The available accent options and upholstery colours help you choose the right finish for your interior style, so that your sofa will be the centrepiece.
Inversa furniture: a simple system for maximum comfort
The all-rounder and stylish design of Inversa packs unique functionality that defines the level of comfort possible with this model. Available in the 220x83x89 cm format, the sofa provides ample space to relax on. The T25 foam filling of the seat cushion ensures a soft feel without compromising good support for the body. The foam is resilient and resists compaction, so that the surface of the sofa does not deform in an unsightly manner after years of use. Inversa features an additional function that allows you to easily transform the sofa to the sleeping position. The system has a slide-out bottom element and a fold-out seat cushion, for rapid deployment of a sleeping surface measuring 140x183 cm. Yet another advantage is the bedlinen storage.
If you want your home to have that Scandinavian feel of spaciousness, cosiness and modernity, go with the Inversa sofa.
Wide cushions
Comfortable arms
Deep seat cushion
Wide selection of colours
Sleeper sofa
Bedlinen storage
Sofa bed width: 220 cm
Sofa bed depth: 83 cm
Sofa height w/cushions: 89 cm
Sofa height w/o cushions: 67 cm
Seat cushion depth: 54/77 cm
Seat cushion height: 40 cm
Sleeping surface: 183x140 cm