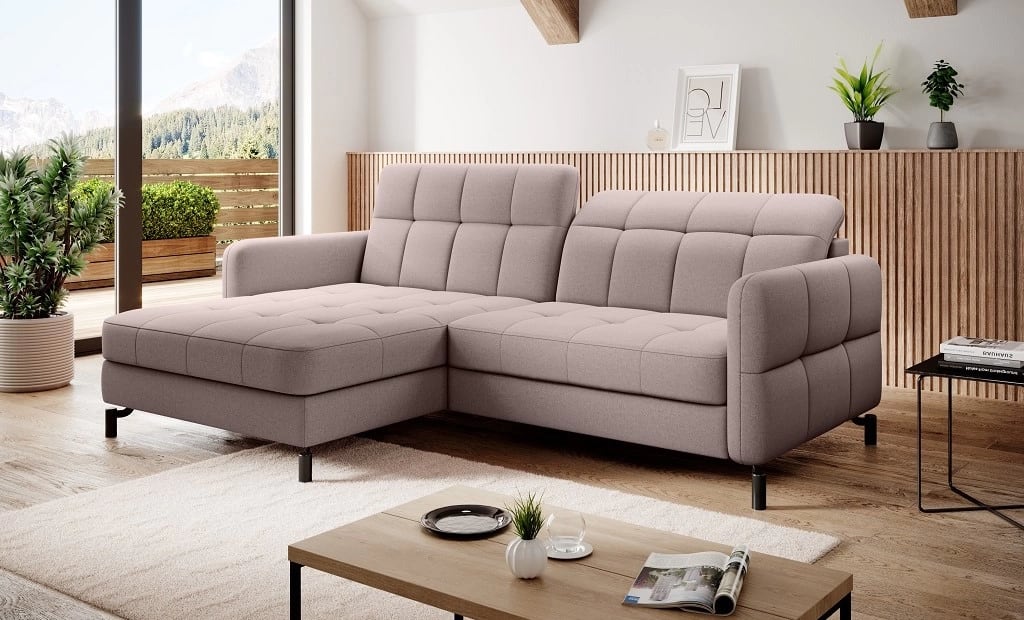 Available colors: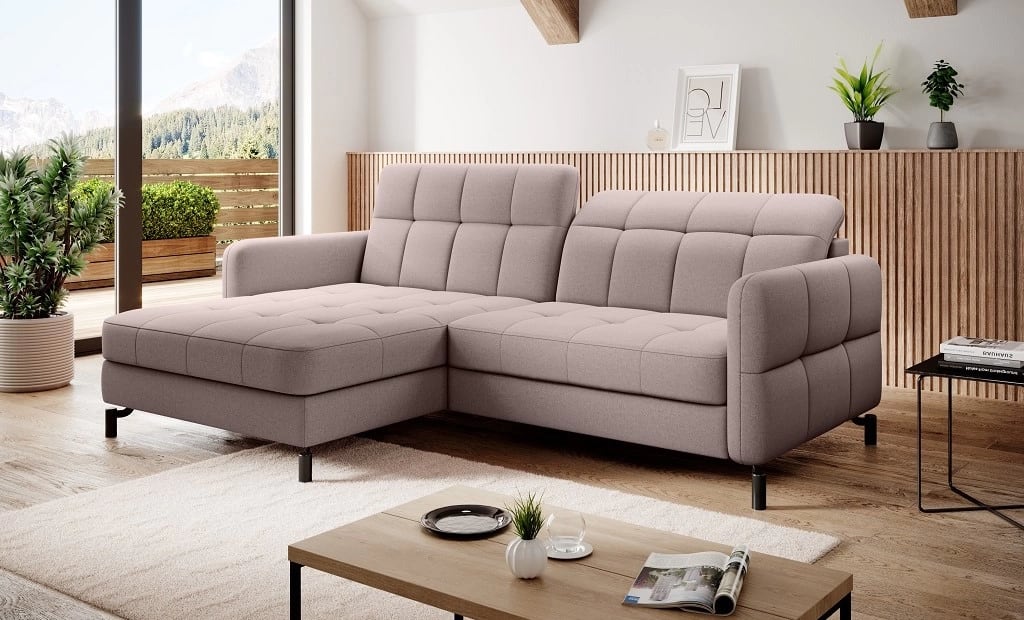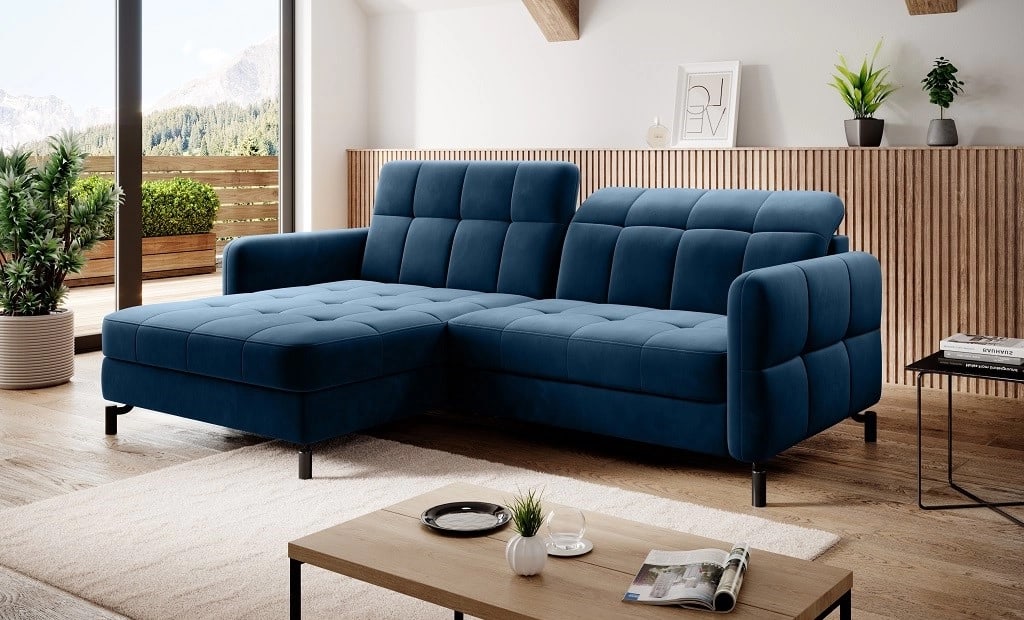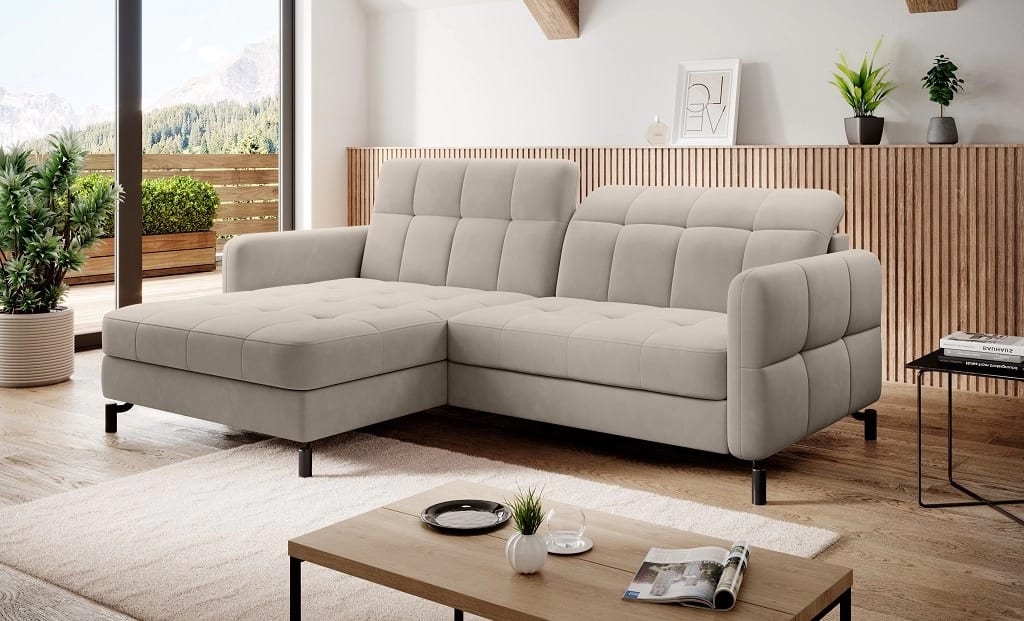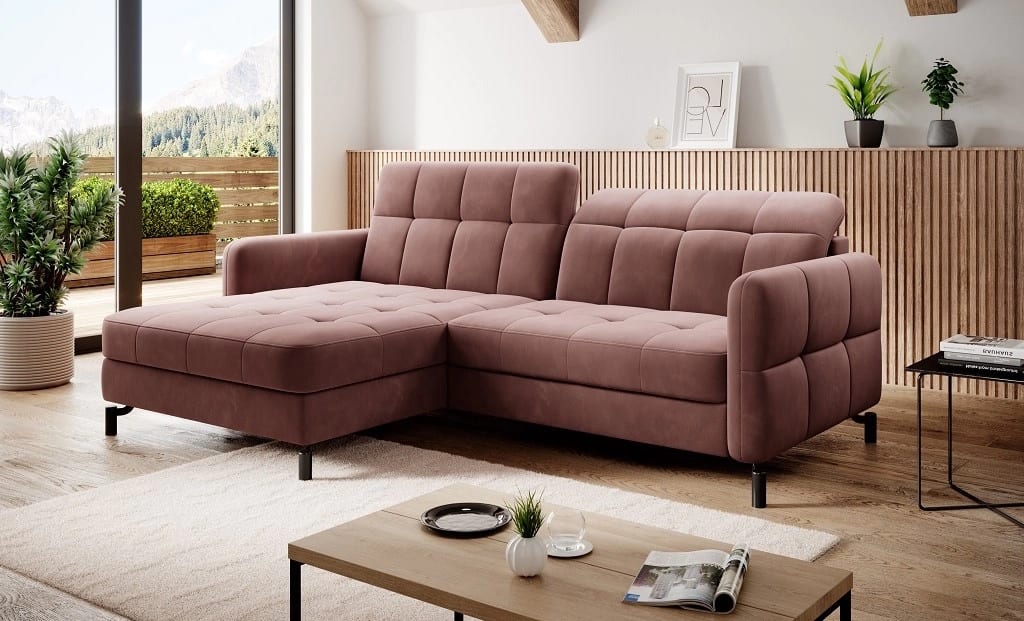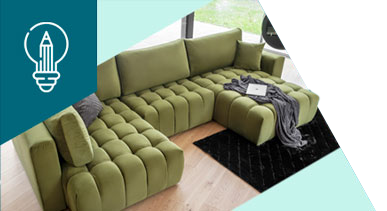 King of the living room, i.e. a corner with a sleeping function!
Follow our advice and choose the perfect piece of furniture for your interior.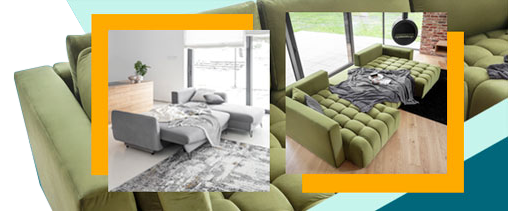 Lorelle Corner Sofa
An outline of a classic shape with a modern finish? Tasteful quilting intertwined with a stylish symmetry of simplicity? A combination of a bold color with a subdued interior ... or perhaps - a real classic of living rooms with an extraordinary interior arrangement? Interested? This is what your own four walls can look like. The solution is at your fingertips. All you need to do is choose our Lorelle corner sofa, which - if you want - will become the heart of your living room - a place for meetings, conversations, stories, joy and important moments.
It is here that you will always feel good and comfortable. Here you will be yourself. However, this close acquaintance can also carry some risks - the convenience of Lorelle is really addictive. Do you want to find out?
Lorelle - I like it!
The Lorelle L-shaped corner sofa is a stylish piece of furniture which, despite its classic shape and the importance of symmetry, has a modern finish and interesting quilted inserts that give the whole interior a real character. Lorelle is a single piece of furniture that can change a lot. Certainly - thanks to its dimensions, it will fit into any interior - but it is not only about dimensions. It is worth paying attention to the inspiring design, which manifests itself not only in the quilting, but also in the steel, black 13-centimeter legs. The product with dimensions of 225 x 160 x 105 cm is available in all fabrics from the Eltap collection. Choose the color you want and express yourself! Whether you choose slightly bolder shades of navy blue, yellow and green, or maybe a range of calmer colors in shades of gray and beige - it will only depend on you! No matter how you arrange your interior - everything will look great with Lorelle!
A bed or a couch? - that is the question
The design of the furniture - which not only in principle, but also in practice - is to become the heart of the living room is very important. However, apart from the visual sensations, it is also worth taking care of a tangible feeling of comfort. With the Lorelle corner sofa, you don't have to worry about anything, because maximum comfort is simply guaranteed. Our furniture is not only comfortable to sit on and is not only good to look at, because it is definitely more multifunctional than you might think. From a daytime piece of furniture, it is very easy to transform it into a nightstand. Thanks to the automatic and intuitive dolphin-type mechanism, unfolding the bed for the sleeping function is simple, easy and pleasant. In a few seconds a comfortable sofa transforms into an even more comfortable bed with a sleeping area of ​​200 x 110 centimeters. A spacious storage compartment for bedding, which our sofa is equipped with, will certainly also be a great help in everyday cleaning. The experience of unprecedented comfort is enhanced by the way the furniture is filled - a wave spring type B and HR foam ... What are you missing? Don't ask but try out. With Lorelle, no more wordsare needed, because you can really relax like this. Get this luxury also at home by choosing our Lorelle corner sofa!
● Comfortable seat filled with highly elastic HR foam
● Perfect for small spaces
● Stylish, original legs
● Decorative stitching
● Container for bedding
● Fold-out sleeping function
● Available on sale with a matching Lorelle pouffe
Corner sofa width: 225 cm
Corner sofa depth: 160 cm
Height with cushions: 105 cm
Height without cushions: 80 cm
Seat depth: 45 cm
Seat height: 45 cm]
width of the ottoman: 110 cm
Sleeping area: 200x110 cm
Height of the legs: 13cm