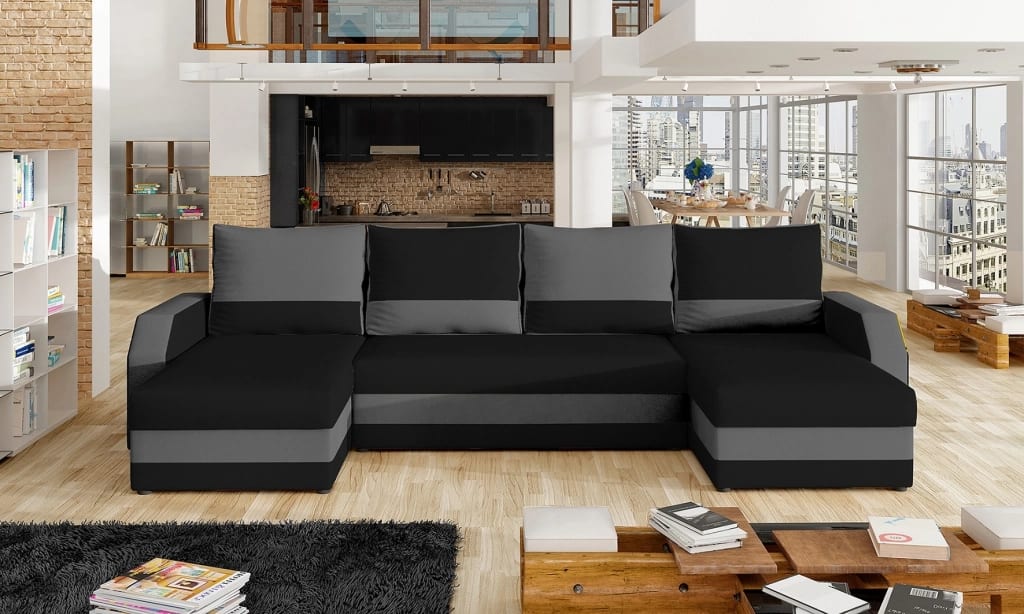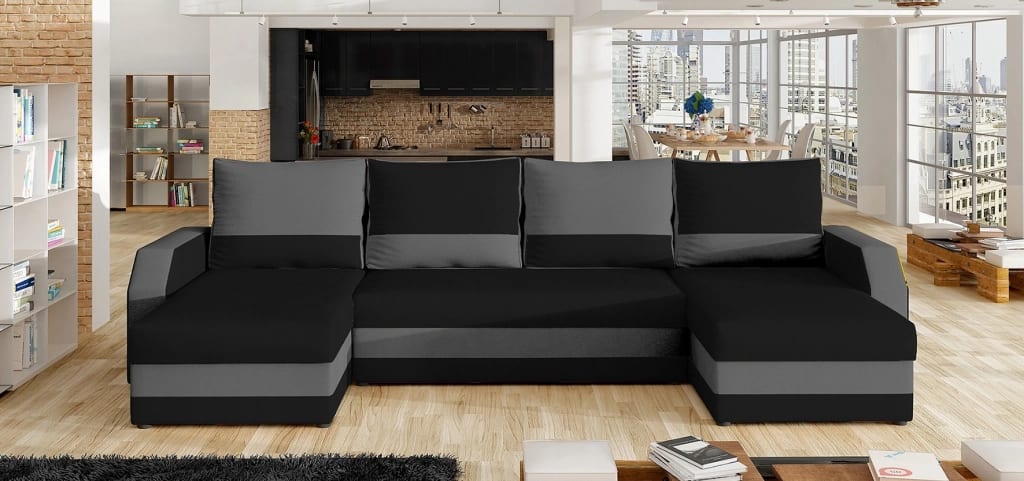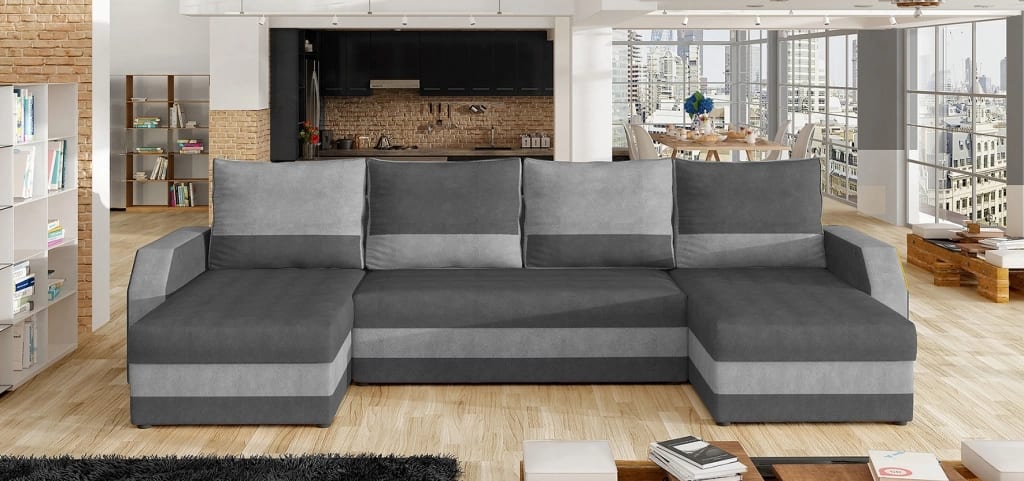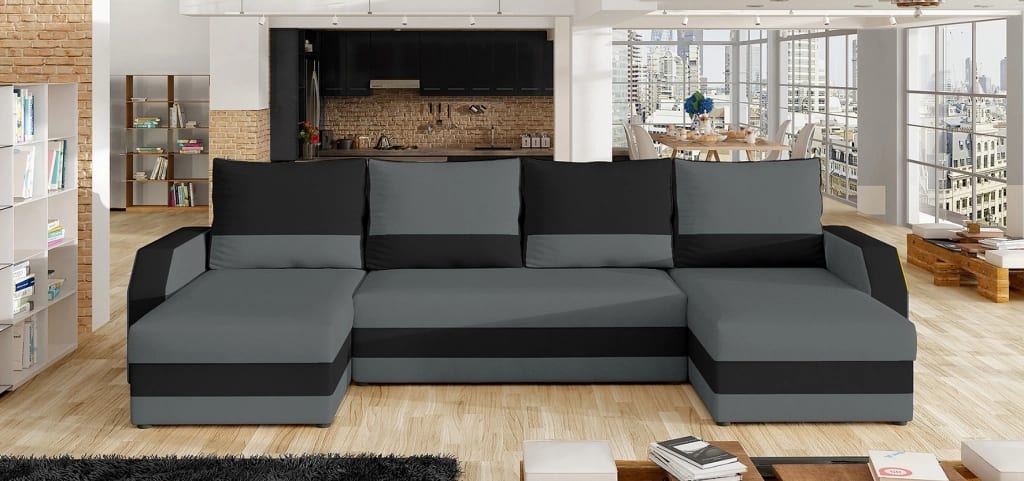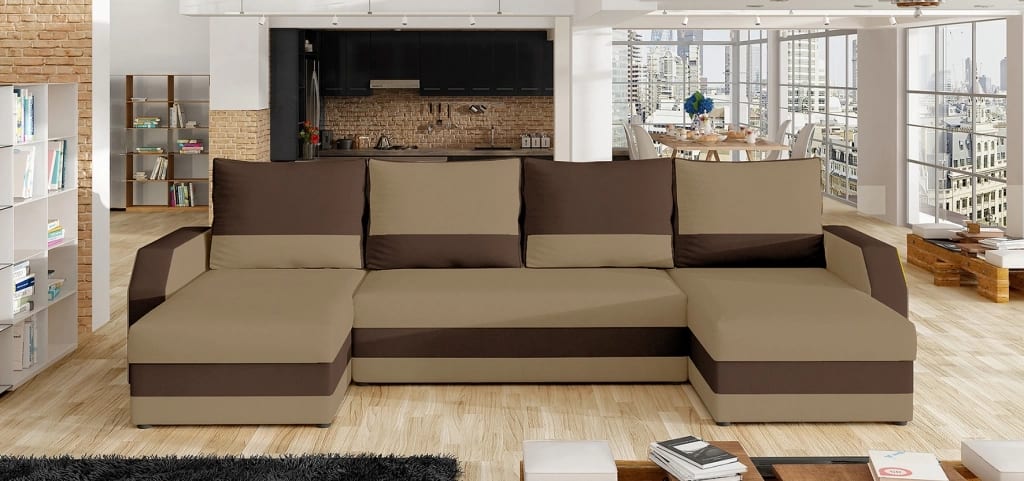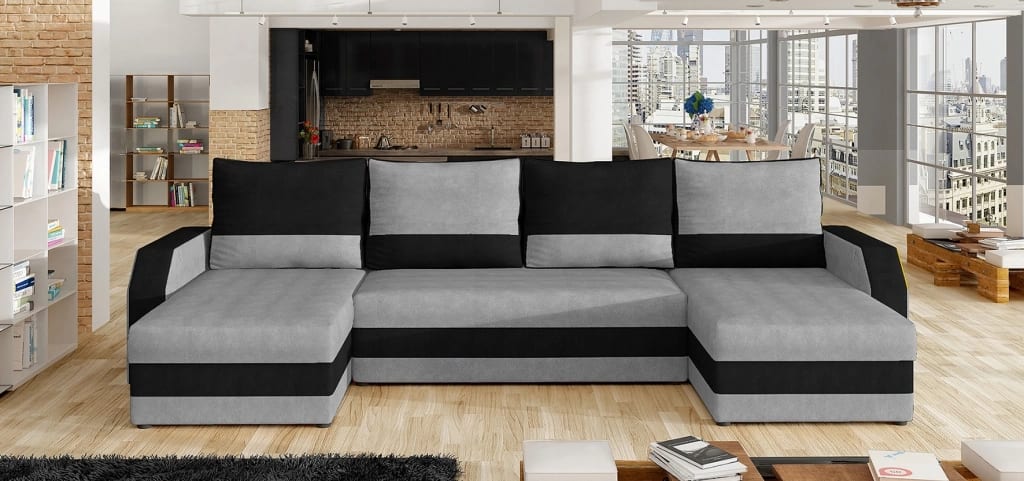 Marion corner sofa
Looking for an extra-large stylish lounge sofa for your living room? The Marion corner sofa is perhaps the one.
Marion corner sofas: a unique take on elegance
Simple forms are a universal choice, making them popular for anyone who desires a home furnished in great taste. The Marion corner sofa is where the classic meets the innovative. The simple lines of the sofa are juxtaposed with the cuboid ends to the arms and the two-tone combination of the upholstery colours of the sofa and its cushions, which together create a unique variation. With the selection of colour options, the corner sofa can easily suit your room décor, while also adding a very modern touch. Thanks to the uncommon design of the Marion, it is perfect for modern, retro and industrial styles alike. The U-shaped layout gives the opportunity for the sofa to be positioned somewhere it does not overwhelm the whole floor space.
Marion furniture: superior comfort guaranteed
The upholstery is pleasant to the touch and the cushions are large, but these are just features to round off the overall level of comfort. The Marion guarantees your ability to relax thanks to the optimum profile of the backrests and the seats padded with resilient T25 foam. Measuring 307x146x85, the corner sofa provides enough space for every member of your family. Looking for highly functional furniture? The Marion corner sofa is the right choice. Aside from the superior levels of comfort and the pleasure in the sheer size of the sofa for relaxing during the day, it is also a sleeper. The bottom section of the sofa can be pulled out and the backrest flipped to provide 125x268 cm of sleeping area along with a bedlinen storage.
The tried and tested structure in an extraordinarily good finish, plus its multi-functionality by design, ensure the Marion sees increasing popularity among people who love the benefits of uniquely modern interior design.
Wide cushions
Profiled backrest
Sleeper corner sofa
Spacious bedlinen storage
Available in a wide selection of colours
Corner sofa width: 307 cm
Corner sofa length: 146 cm
Height w/cushions: 85 cm
Height w/o cushions: 72 cm
Seat cushion depth: 52 cm
Mattress height: 40 cm
Sleeping surface: 268x125 cm