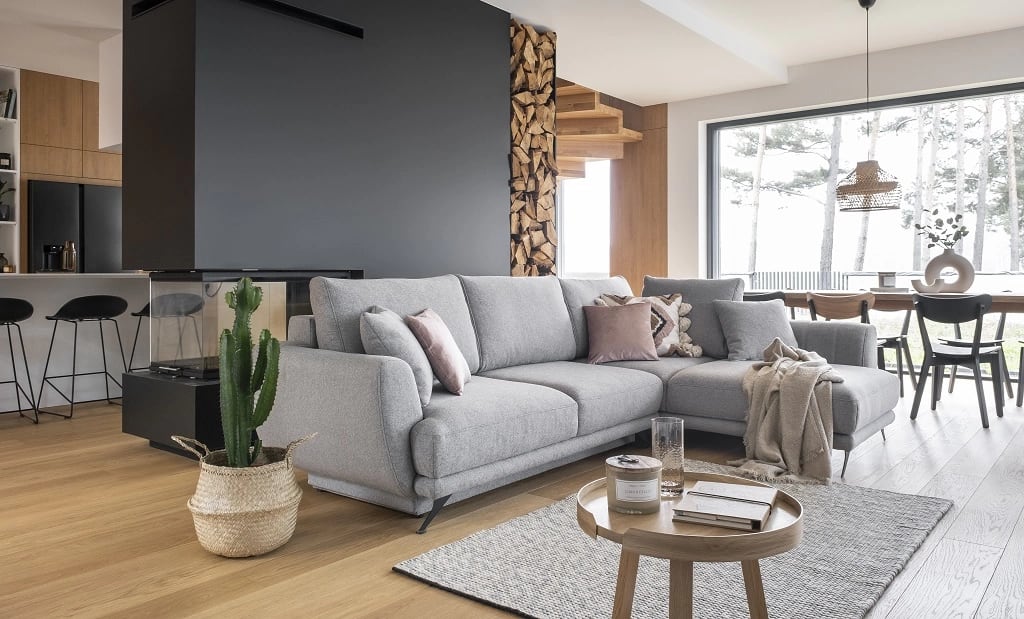 Available colors: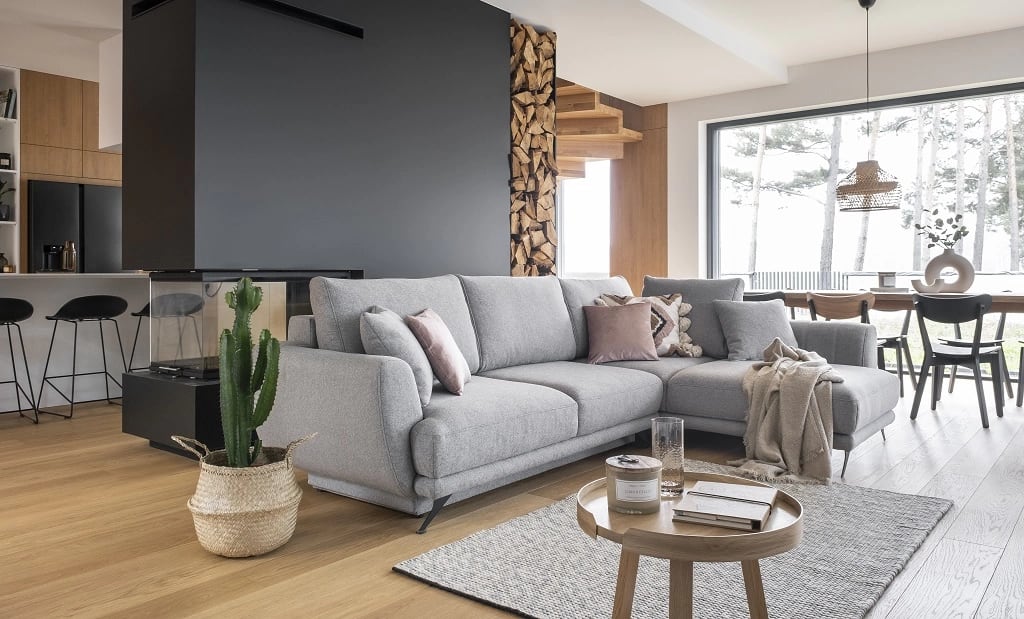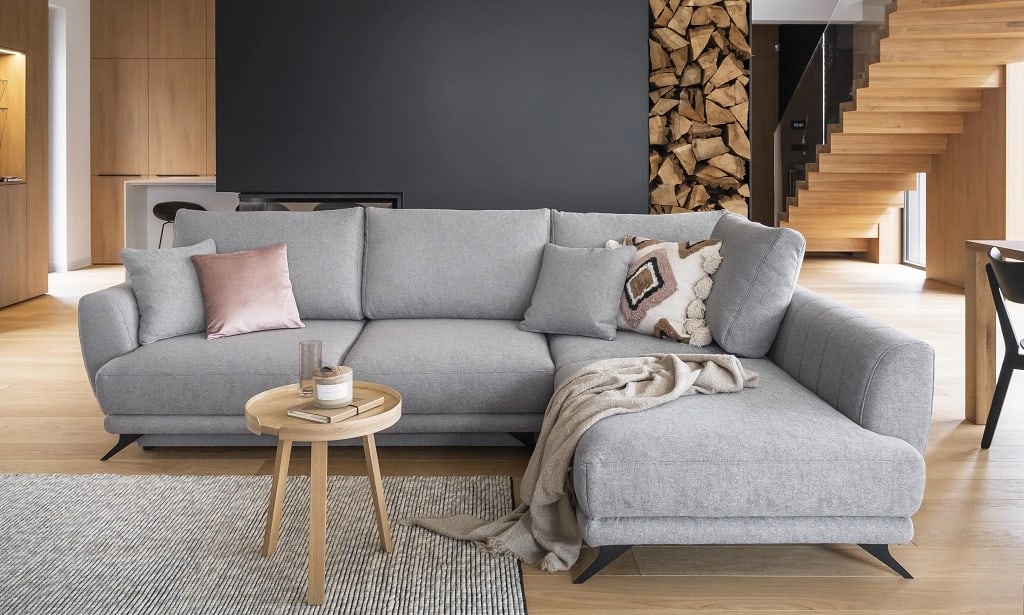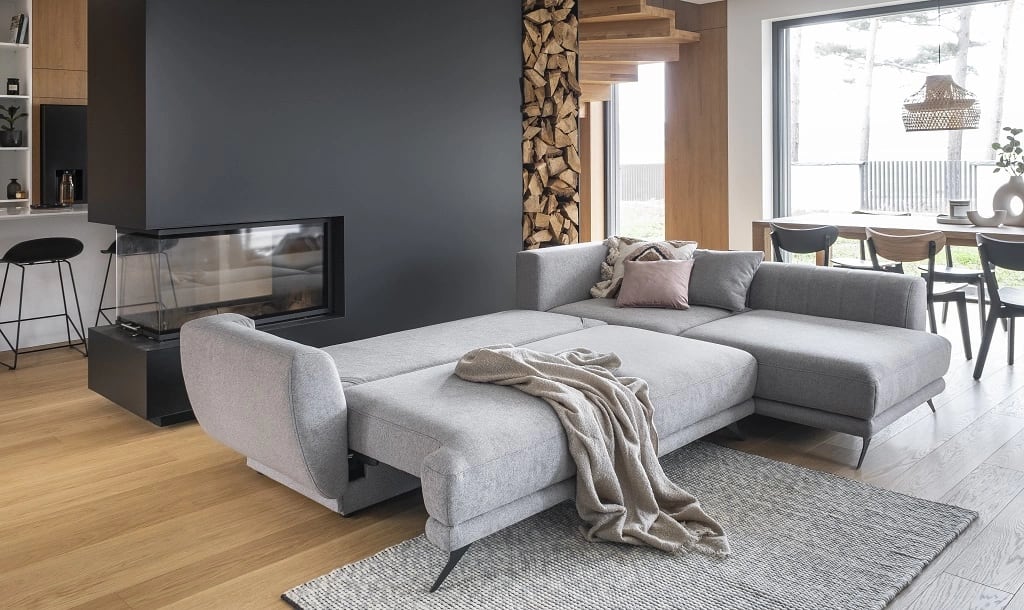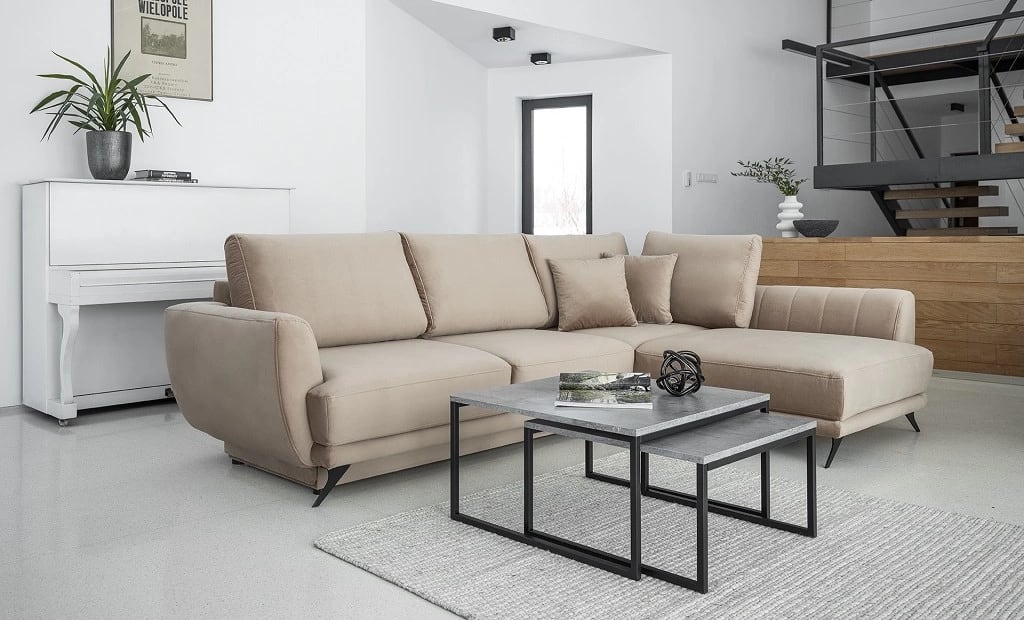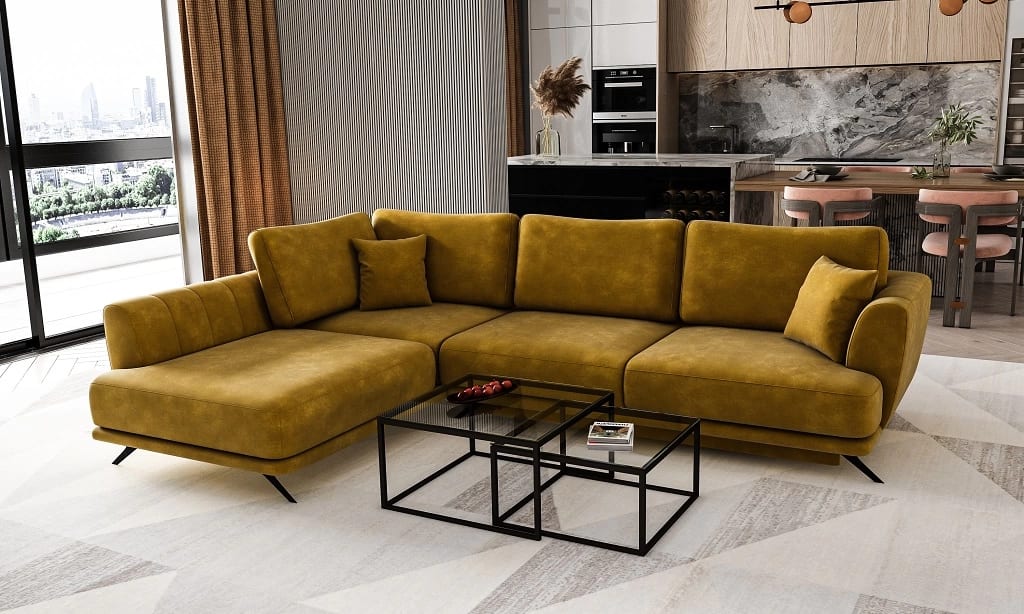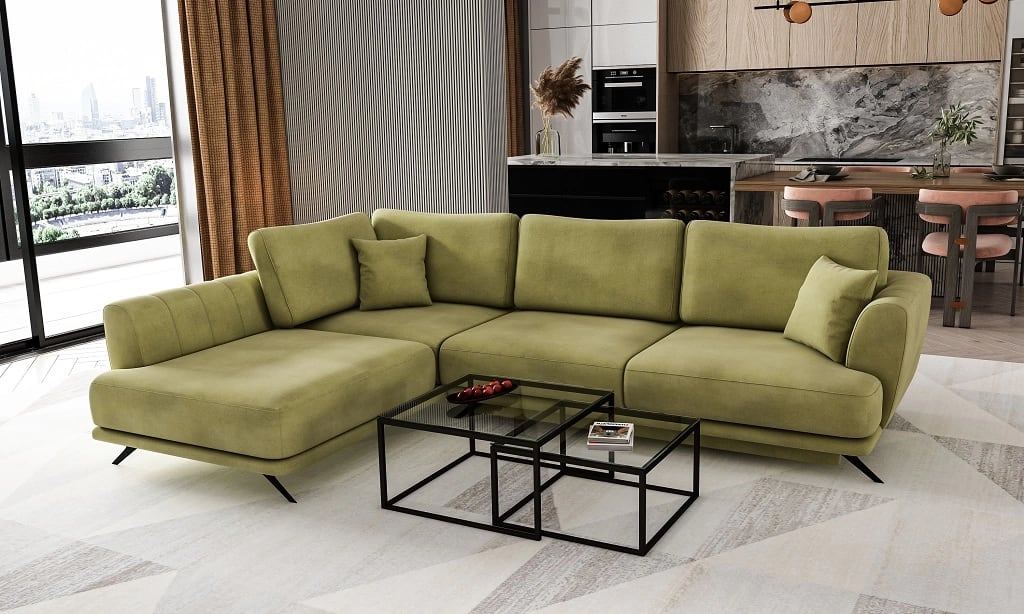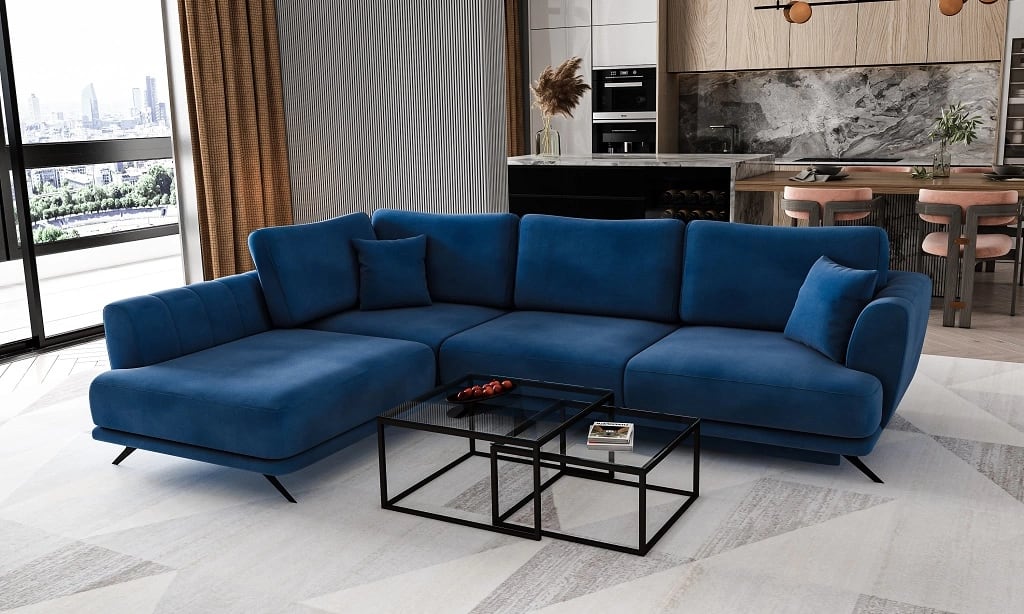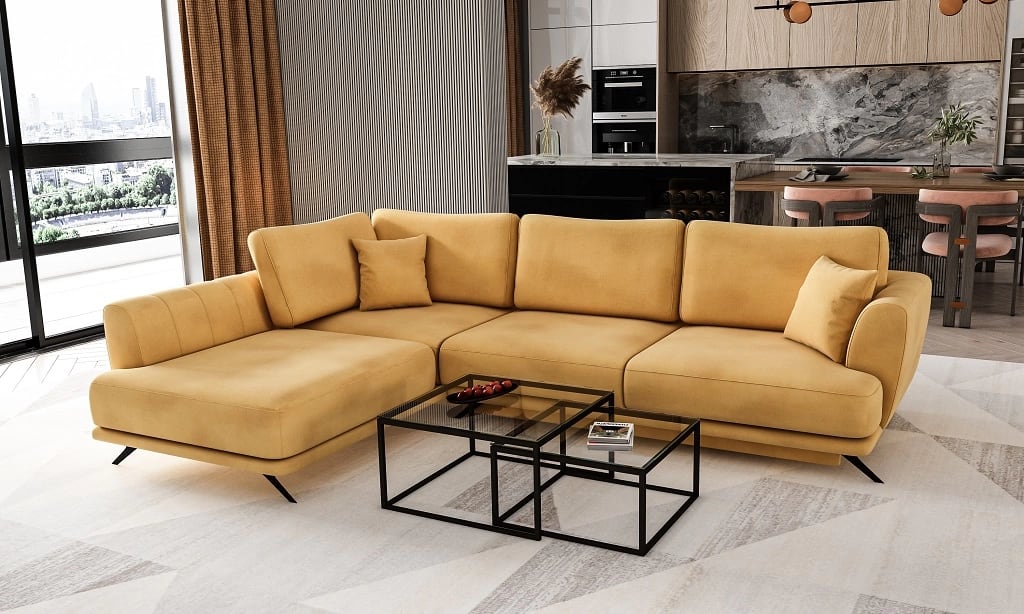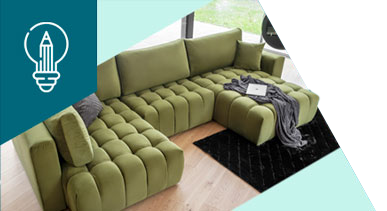 King of the living room, i.e. a corner with a sleeping function!
Follow our advice and choose the perfect piece of furniture for your interior.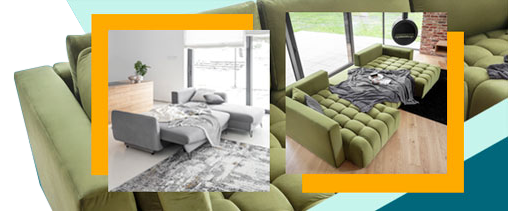 Larde corner sofa - the new heart of your living room
How to choose a perfect corner sofa for the living room so that it meets all our expectations? It is known from the very beginning that it will not be an easy task, especially since the list of requirements can be really long. After all, a new piece of furniture should be very comfortable, practical, highly functional, elegant, but also distinctive above all others. We also often pay attention to individual finishing components and the quality of workmanship - all this is very important if we want to have a piece of furniture for years, isn't it?
Do the above sentences sound familiar? So many questions, so few answers, but… are you sure? Both you and us are here to dispel all your doubts. We have the perfect piece of furniture for you. Choose our Larde corner sofa, which will work in a living room of any style.
"Grande" Larde - a corner sofa that will steal every heart
It does not matter if you prefer solo relaxation and prefer a lot of free space only for yourself, or you are looking for a lounge furniture that will accommodate the whole family - Larde with dimensions of 280 x 178 x 90 centimeters will be a perfect solution for everyone. Enjoy the perfect rest during the day and during normal activities. Now, both moments with the family and those spent alone - will take on a completely different dimension. Enjoy the exceptional softness and the highest feeling of unparalleled everyday comfort. All this thanks to the filling of the seat with HR foam. Thanks to the Dolphin type mechanism, we can easily and intuitively turn a comfortable sofa into a large bedwith a sleeping surface measuring 126 x 240 centimeters. It is also worth mentioning the container for bedding. This solution will allow you to save space and also - it will help you to keep order. This is how you can relax!
Masters' Design - Larde has it!
Convenience is the fundamental value of every piece of furniture, but we also pay no less attention to the appropriate appearance and proper finish of what is now to become the heart of our showroom. Properly matched design will be one of the key values ​​supporting the final choice. But take it easy… In this category, Larde will be the undisputed leader. Our corner sofa is so cozy that it is difficult to break away from it. The delicate, yet universal appearance fits into many different interiors, and its unique functionality makes it an ideal piece of furniture.
Each of us deserves a moment of respite. Larde will fill you this seemingly short moment into an exceptionally pleasant eternity that you have at your fingertips…
● Comfortable seat made of highly elastic HR foam
● Container for bedding
● Fold-out sleep function
● Decorative legs
● Modern design
Corner sofa width: 280 cm
Corner sofa depth: 178 cm
Height with cushions: 90 cm
Seat depth: 60 cm
Seat height: 42 cm
Sleeping area: 126x240 cm