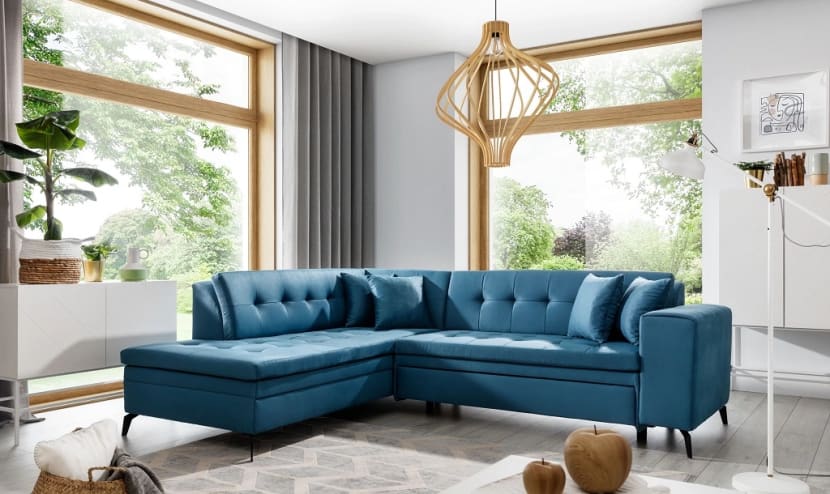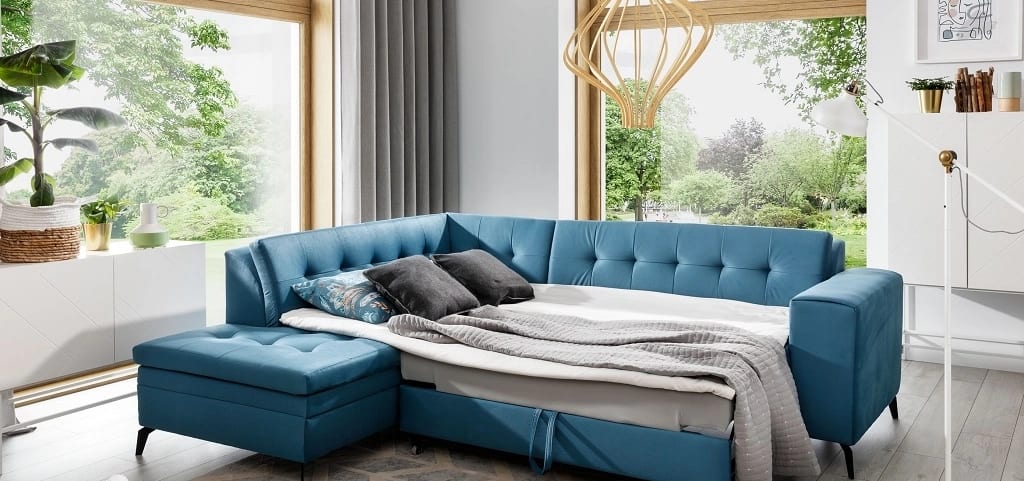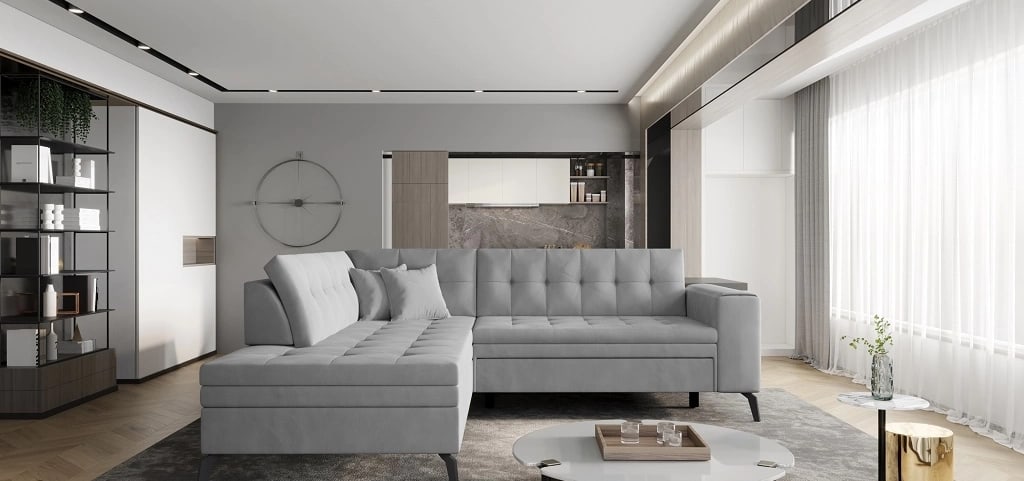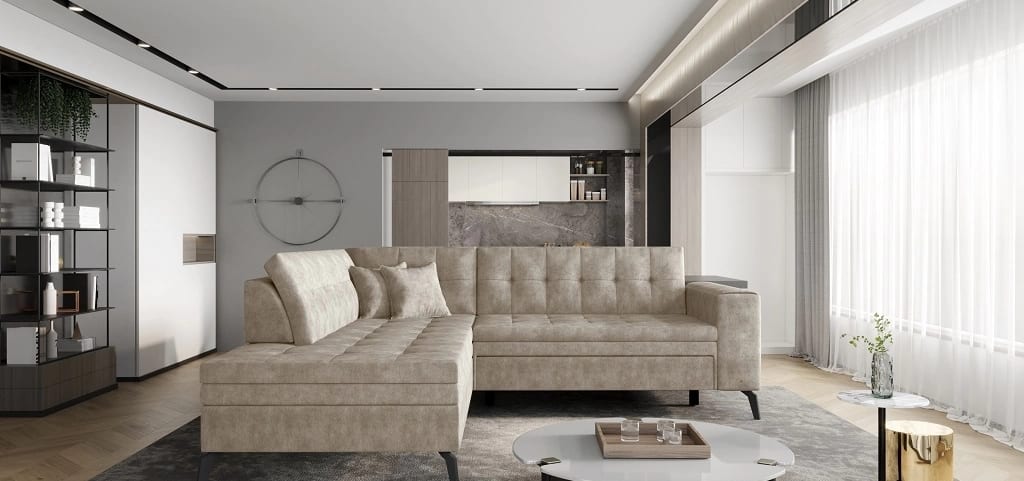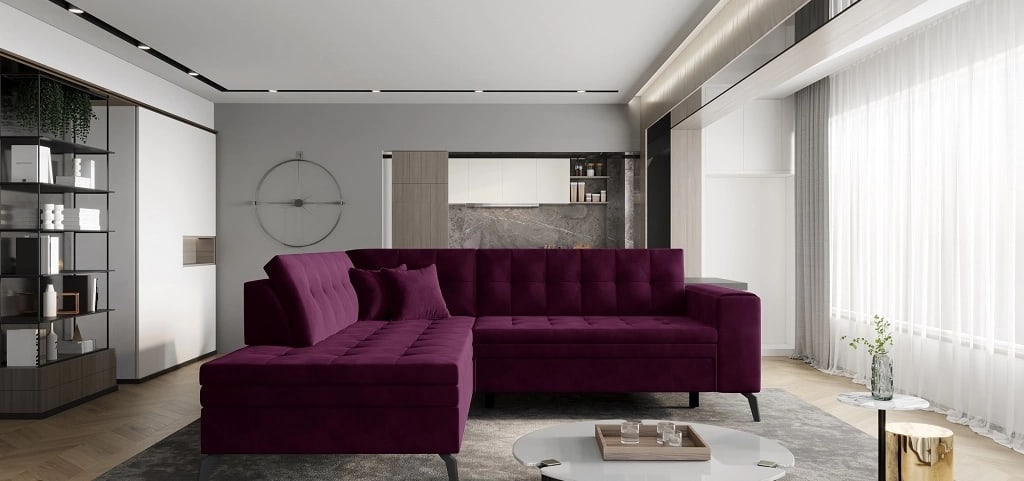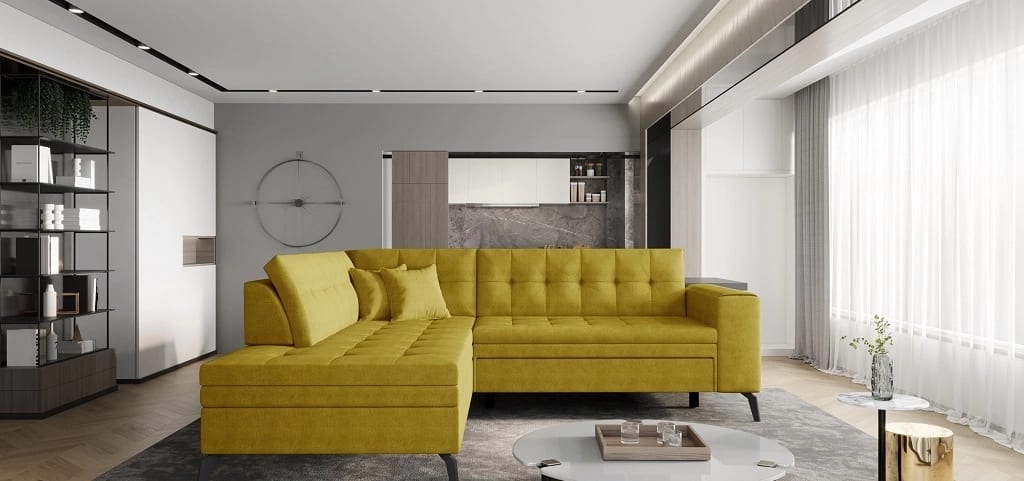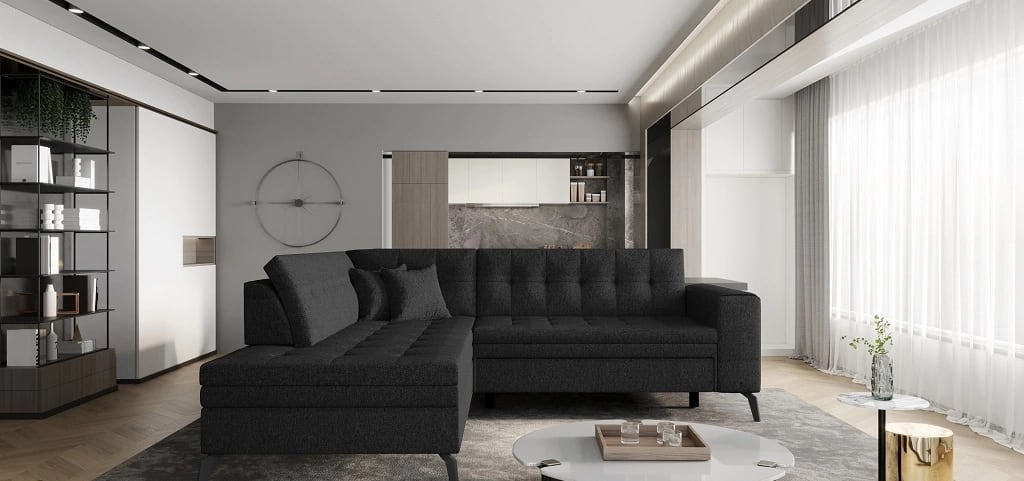 Lanvin Corner Sofa
It also happens that boredom can sneak into the living room. Renovations, modifications and major rearrangements are useless if we do not know what effect we really want to achieve. Some focus on bold colors, others on unifying their interior, while others will focus on individual components of the new furniture finishing, looking for that exact "something" that will make everything more attractive.
We have something special for you. It does not matter if you belong to the people who know what they want from the very beginning, or because of the multitude of available options - who still hesitate. Choose a piece of furniture that answers more than a thousand questions and dispels all doubts. Choose the Lanvin corner sofa and enjoy maximum comfort, elegance and unique style in every form.
Lanvin – lip-smacking design and comfort!
Unique and classy? Boldly with color and tastefully with form? Real France-Elegance! The Lanvin corner with dimensions of 260 x 210 x 93 centimeters will meet the expectations of even the most demanding users. Thanks to its considerable size, it will fit perfectly into the walls of any interior, many styles. The furniture is available in all fabrics from the ELTAP palette - so choose your favorite color today and enjoy the comfort you could only dream of so far. Exceptional comfort is ensured by the combination of the corrugated spring with the innovative T30 foam. It is resistant to all kinds of deformation and dents. Thanks to such a technique, Lanvin will surely be a unique piece of furniture that will serve you for years!
Lanvin is a perfect mix - a stylish corner sofa and a comfortable bed
Yes. We understand that it is difficult to break away from the daily rest, especially when you have a couch like Lanvin in your four walls... But take it easy... We also have something for lovers of night rest. At any time - thanks to the dolphin system - you can easily and intuitively transform a comfortable corner sofa into a spacious bed with a sleeping area of ​​195 x 125 centimeters. Is this what a perfect rest looks like? Yes, yes! If the very thought of this unique comfort makes you feel like sleeping, wait and don't yawn yet - it's not the end! Pay attention to the perfect finishing components of the furniture - atmospheric quilting, spacious seat and interesting legs made of metal and plastic. All these components mean that apart from a functional piece of furniture, you also have a real living room decoration in your apartment. This corner sofa has its own atmosphere! Try out at your own place and see how much it can offer you.
● Comfortable, spacious seat - T30 foam
● Fold-out sleeping function
● High legs
● Modern design
● Elegant quilting
● Available in a full range of colors
Corner sofa width: 260 cm
Corner sofa depth: 210 cm
Height with cushions: 93 cm
Seat depth: 58 cm
Seat height: 47 cm
Height of the legs: 13 cm
Sleeping area: 195x125 cm