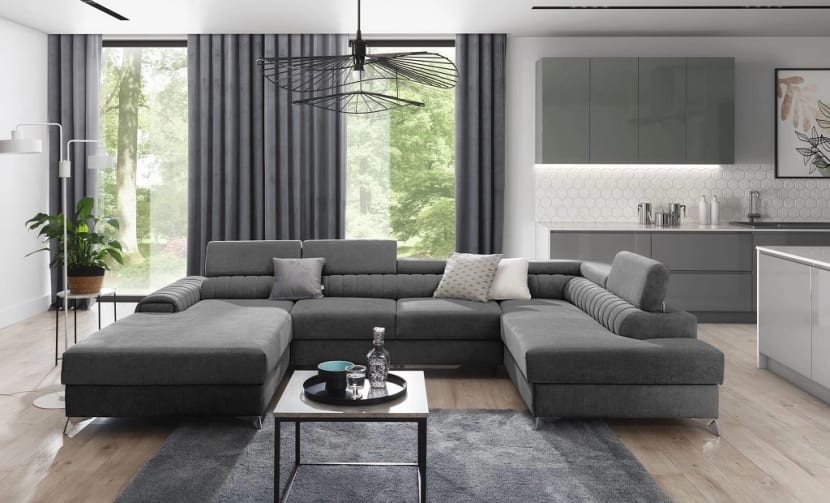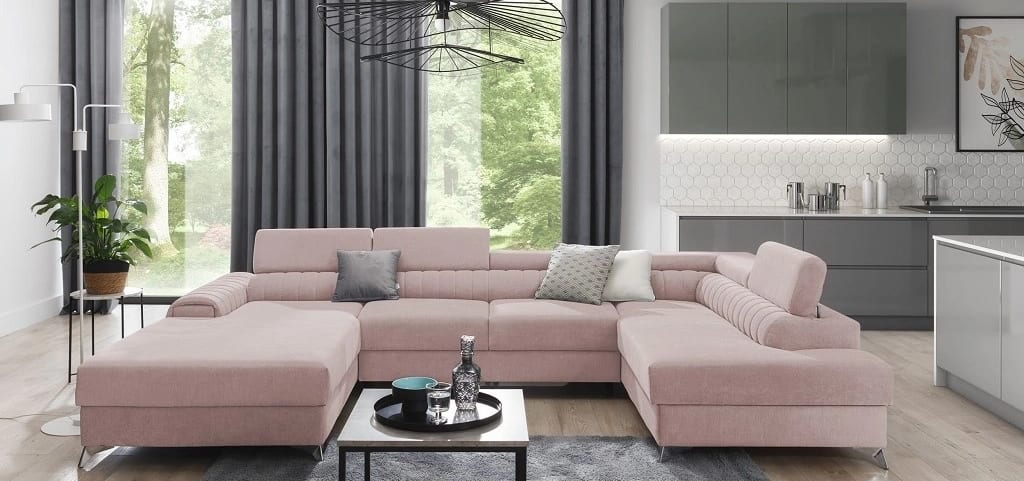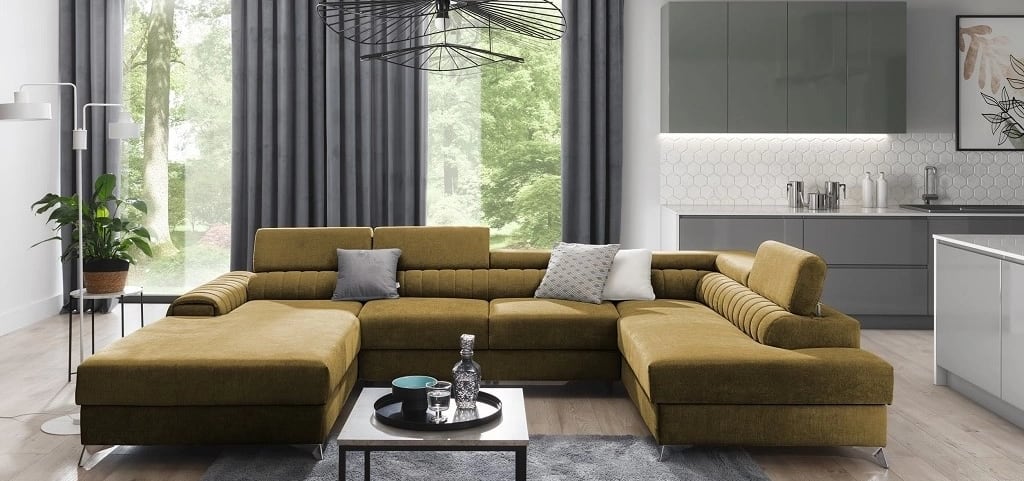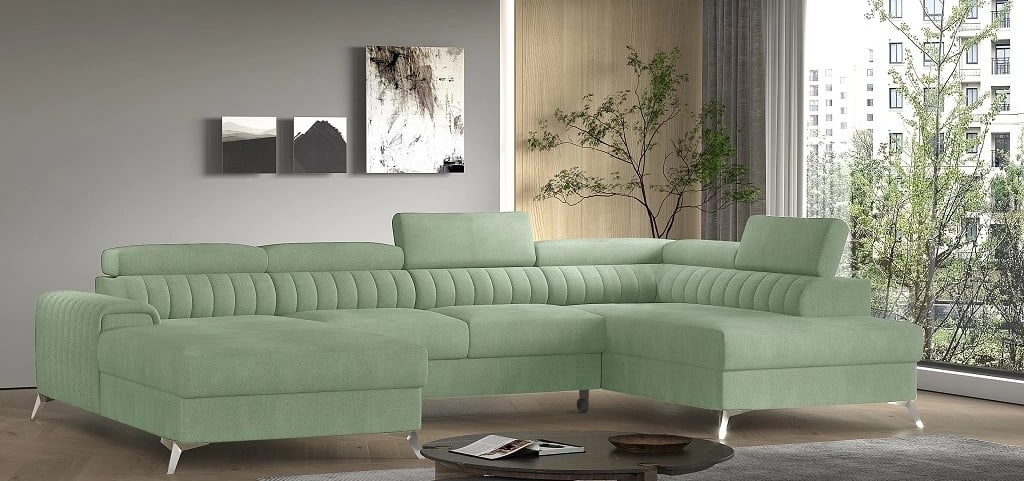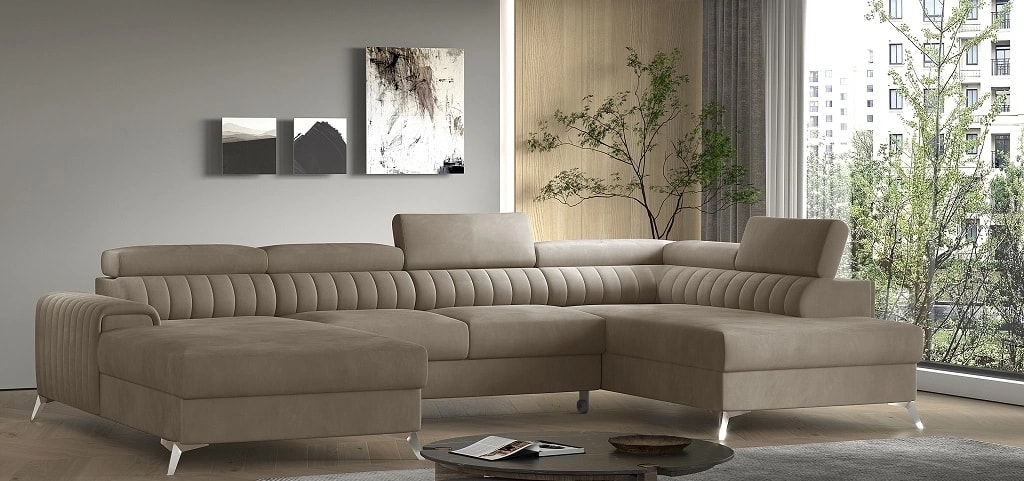 Lacante corner sofa
Are you looking for a unique corner sofa for your living room? You do not know what to choose, because each of them is missing this "something"? We think we have found this "something" for you, which is perfect. We present the Lacante corner sofa, which encourages you to rest and have a moment of respite, and at the same time looks perfect. Enjoy movie nights with family and friends and organize elegant parties with this large and comfortable piece of furniture.
Lacante corner sofa - refined and stylish
The Lacante corner sofa raises the level of a modern living space thanks to an interesting shape, as well as designer, steel, chrome legs with a height of 9 centimeters. Lacante also has cozy upholstery to choose from among many variants, and as a manufacturer of upholstered furniture, we only use the highest quality fabrics. The seat of the furniture is filled with a combination of HR and T30 foams, which ensure real comfort. The Lacante corner sofa is also equipped with a bedding container with dimensions: 195 x 93 centimeters. It is certainly a unique convenience during visits of our guests - a good option for storing additional bedding or towels, but also a great solution for small spaces, because it allows you to save some space. The advantage of the corner sofa is also the sleeping function with an area of ​​265 x 123 centimeters. The possibility of unfolding the furniture is due to the built-in dolphin mechanism. This system is smooth and easy to use, so you don't need too much effort to cope with turning a corner into a bed.
Lacante corner sofa - with household members in mind
Use our U-shaped corner sofa to gather around the coffee table for a board game, or lie down for another nap or movie marathon. The seat is made of a corrugated spring and a combination of highly elastic HR foam and T30 foam will certainly be conducive to comfortable rest. Let's not forget about the modern, adjustable headrests. Thanks to them, you can lie down comfortably and talk in peace, read a book or watch TV. The Lacante corner sofa will be perfect for any traditional or modern home. Nothing to add, nothing less, just rest.
4 movable headrests
Wide ottoman
Container for bedding
Sleeping function
Upholstered back
Silver metal feet
Seat filled with foam: HR and T30
Unfolding mechanism: dolphin
Corner sofa width: 347 cm
Corner sofa depth: 202 cm
Corner sofa height: 95 cm
Seat depth: 56 cm
Seat height: 44 cm
Height of the legs: 9 cm
Sleeping area: 265 x 123 cm