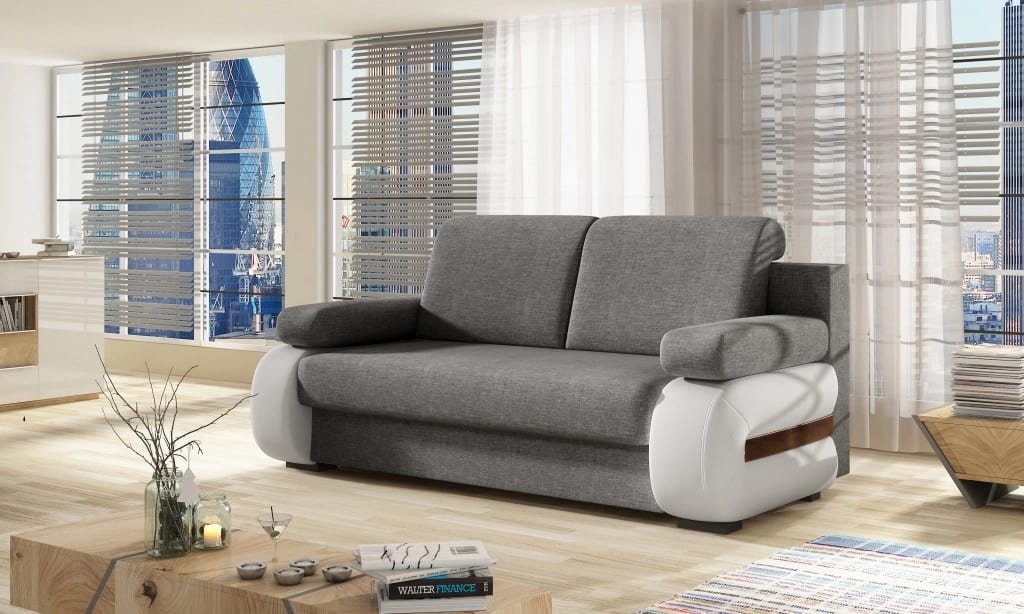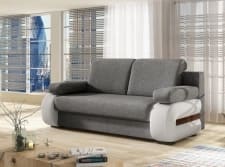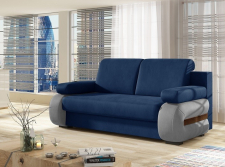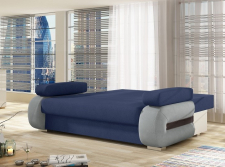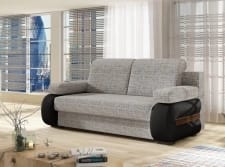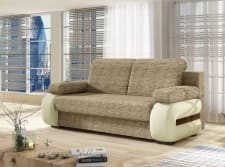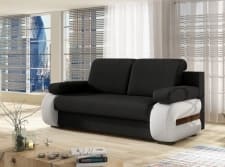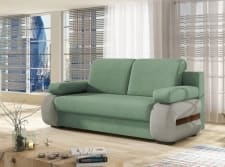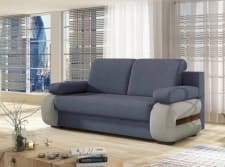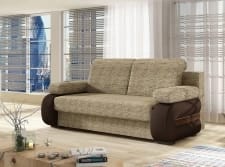 Laura sofa
Classical styling speaks of refined taste. Furniture meeting this requirement is always in demand. The Laura sofa goes very well with vintage-themed living rooms, ensuring superior comfort.
Laura sofa: a modern take on a classic
The classic format reinvented with modern design sums up the Laura look and feel. A simple and reliable construction with wide armrests and vintage wooden inserts on the sides builds a consistent and refined whole. The styling features two-tone upholstery. The main part, comprising the backrest, the armrests and the seat are in one colour, while the sides of the sofa break the pattern by contrast. The wide selection of colour options help fit this model easily into the prevailing style of your living room. The wide cushions over the backrest improve the level of comfort, while the ergonomic profile takes away the strain from your back whenever you want to relax.
Laura sofa: high functionality in your living room
Laura is a mix of a traditional sofa form with fashionable, minimalist styling. This combination has made Laura a very popular choice with those seeking unique furniture, where refined appearance matters as much as the comfort. The seating uses a combination of Bonnell springs and T25 foam. The makes it soft, but still supportive of the spine. The 200x100x90cm cm size provides maximum space for daytime rest and yet still comfortably fitting small and spacious living rooms alike. Laura is a sleeper sofa, convertible into a bed using the DL folding mechanism. In the folded-out configuration, the sofa forms a 200x140 cm bed. Another benefit is a deep bedlinen container inside the bottom box.
Love mixing different styles? Looking for furniture to add a hint of classical to a modern interior? If so, choose the lush and comfy Laura sofa.
Wide, comfortable arms
Wooden accent insets on the sides
Profiled backrest
Available in a wide selection of colours
A sofa that transforms into a bed
Deep bedlinen storage
Sofa bed width: 200 cm
Sofa bed depth: 97 cm
Sofa height w/o cushions: 73 cm
Sofa height w/cushions: 90 cm
Seat cushion depth: 56 cm
Seat cushion height: 43 cm
Sleeping surface: 200x125 cm