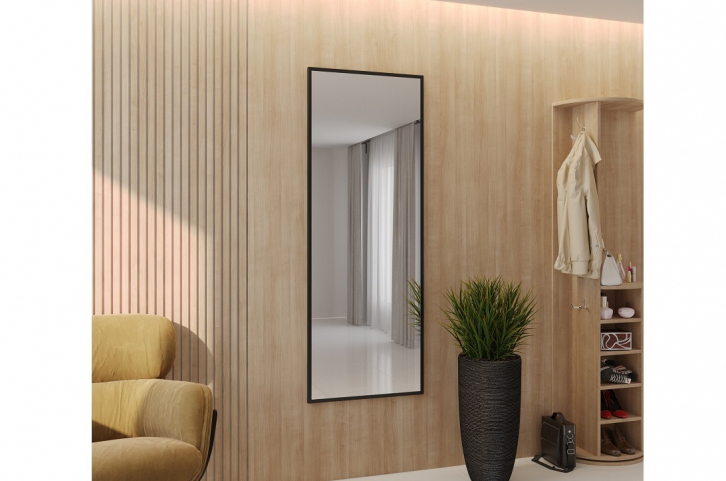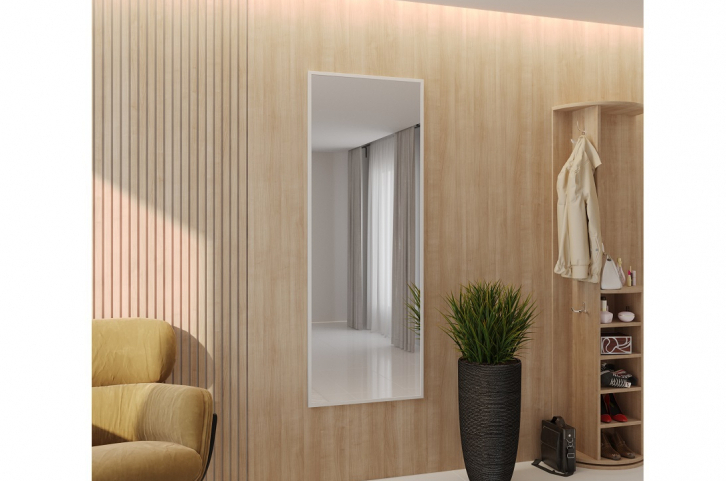 Aruba Mirror - Nice and with an idea in mind
Give yourself a look in the mirror once, twice (or maybe three times) before you leave the house. The Aruba mirror provides the perfect place to view your reflection, while at the same time opening up the space in your bedroom or living room and making the light reflect. Thanks to this, the room seems more spacious. This is a great patent for the optical enlargement of your apartment.
Aruba Decorative Mirror - Simple and modern
This elegant horizontal or vertical wall mirror is perfect for the bathroom, bedroom, living room, hall or dressing room. It will fulfil its function everywhere - whether you want it to be a decoration, a place to enhance the appearance, or maybe both. In the Aruba mirror, thanks to the dimensions - 175 x 65 cm, you can see the entire silhouette. Simple workmanship allows you to integrate the Aruba mirror into both modern and classic style of the apartment. The colours of the frame, i.e. black and white, are perfect for any arrangement, be it one with subdued colours or the more vivid one. The mirror is glued with a specialized foil, and also glued to a hard HDF board, thanks to which the pieces of glass will not fall apart in case of breakage.
Aruba Rectangular Mirror - Many functions in one mirror
The versatile design of the Aruba decorative mirror allows you to hold it on the ground, rest it against a wall or mount it on any wall to save space. The set includes pegs for hanging up the product to make installation as easy as possible. A mirror attached to the wall does not pose a threat to children and animals. Keep this in mind when choosing the option with the mirror resting against the wall.
Minimalistic appearance
Rectangular shape
Hanging option: horizontally / vertically
Wooden frame
Glued mirror corners
Great interior decoration
Suspension pegs included
Packed in protective foil, polystyrene corners and U-sections, and in a cardboard box
Specialized foil and HDF board - in case of breaking, the pieces do not fall apart
Mirror width: 65 cm
Mirror height: 175 cm
Mirror weight: 30 kg
Frame colour: white / black