Foam Mattress - Lino
back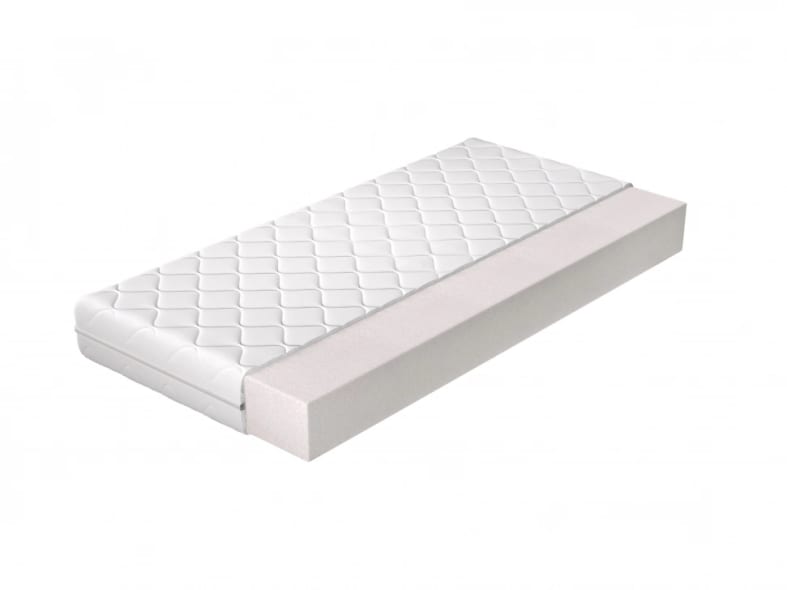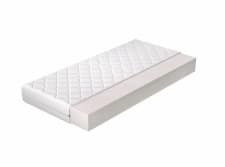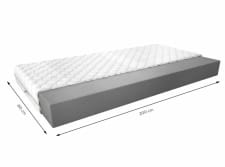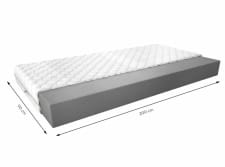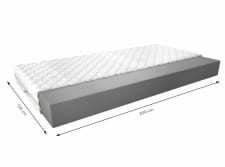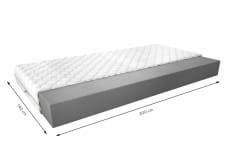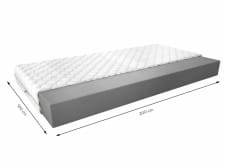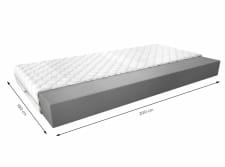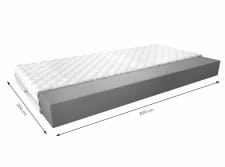 Lino foam mattress
The bed and its mattress stuffing type determine how well you sleep, so it is crucial to choose the right type. If you need a warranty of superior sleeping quality, choose the Lino foam mattress.
Lino foam mattress: classic solutions for guaranteed satisfaction
The Lino is among the most popular types of foam mattresses dedicated to the largest beds and single beds alike, including children's and baby beds. Available in a range of sizes, 80/90/120/140/160/180/200 x 200 cm, you can always find the Lino option you need. The simple structure ensures that it is reliable and readily affordable. The stuffing is 9 cm thick T2542 polyurethane foam. This material provides high resiliency and strength, so the mattress lasts for years without losing its original form or capacity for supporting the body weight. Another big advantage of the Lino foam mattress is its uniform structure, which provides good thermal insulation underneath the body and optimum air circulation, keeping it all fresh and airy. The Lino is comfortable and remains clean and easy to maintain.
Lino foam mattress, direct from the manufacturer: maximum levels of comfort
Foam mattresses are the most widespread type. This should come as no surprise, for their durability and stability provide good resistance to weight, favouring its functionality and comfort. The Lino is designed to attenuate vibrations from movements, which enhances the level of comfort by avoiding any disturbances during sleep. This is very important for babies and small children, who too often tend to wake up at night. With foam of superior quality, the Lino is ideal for allergy sufferers, as it protects them from allergenic triggers.
If you are looking for a tested and proven mattress with optimum sleeping quality, durability and body support, the Lino is what you need.
similar products - Foam mattresses