Porto Two-Seater Sofa
back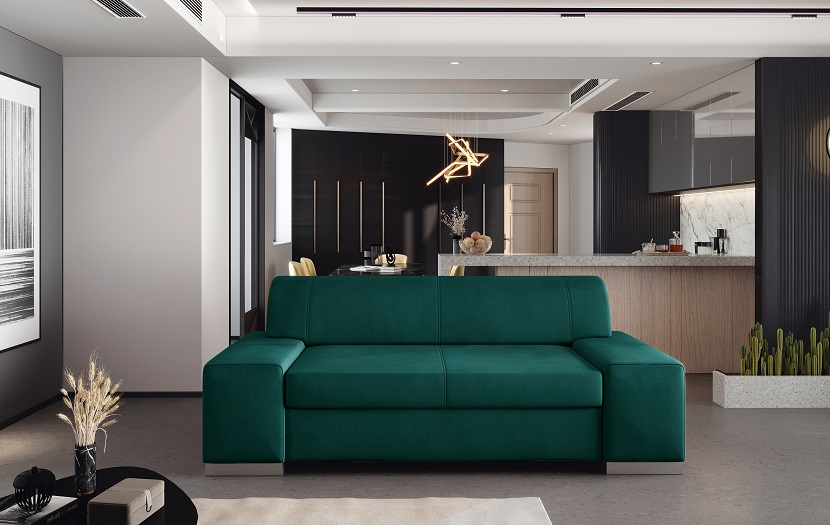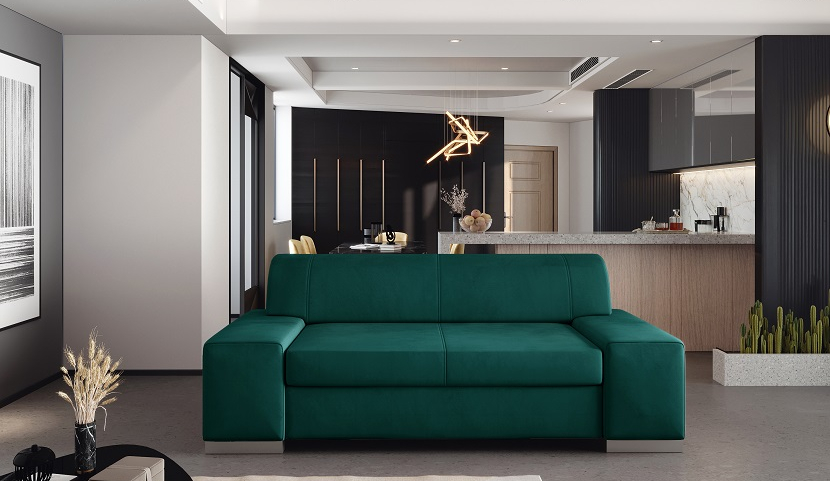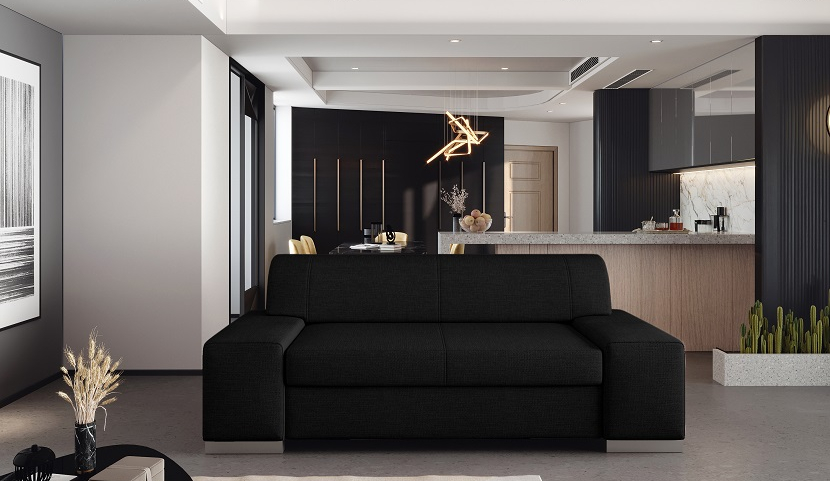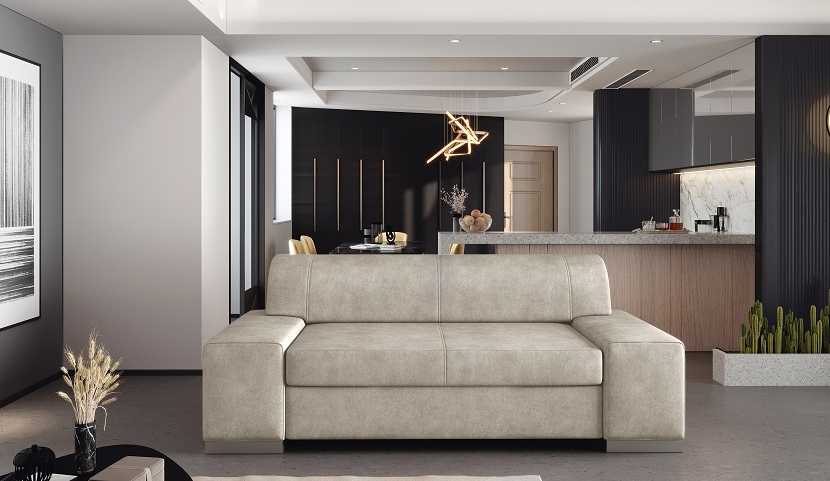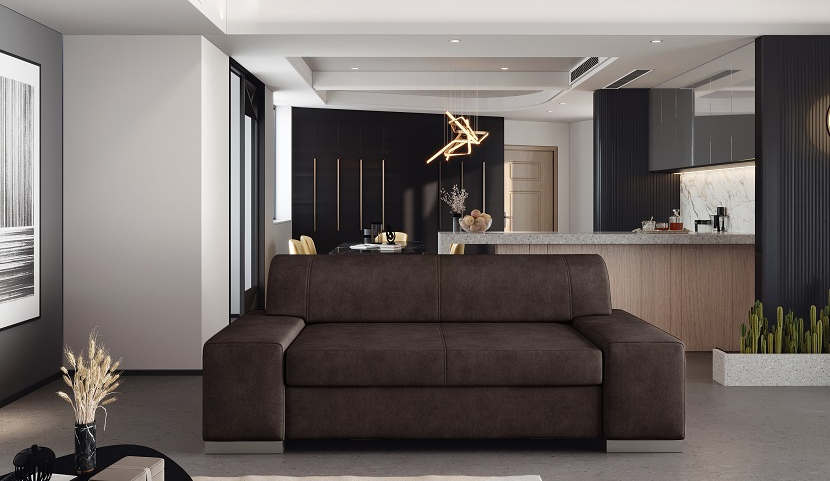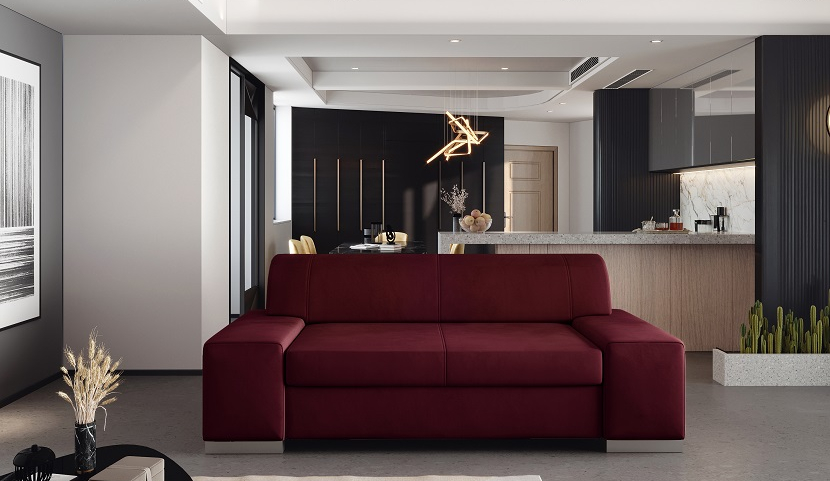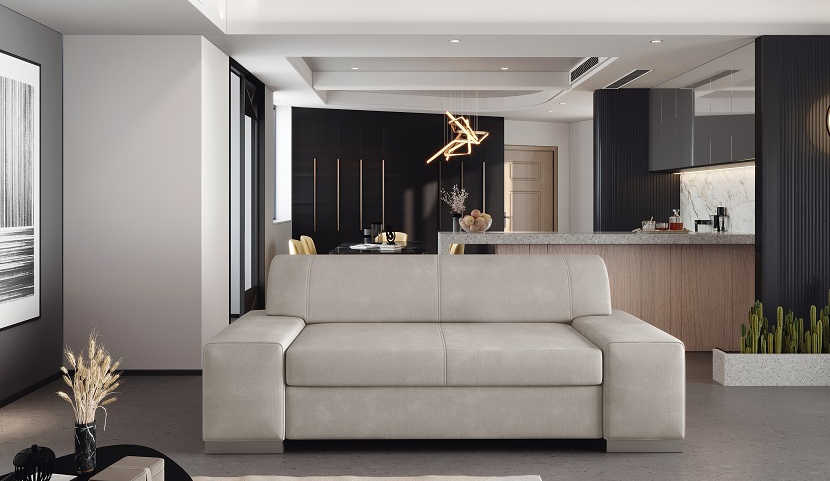 Porto Two-Seater Sofa
Are you looking for a ruthless piece of furniture that will perfectly fit into the arrangement of a modern space? The Porto two-seater sofa will easily meet or even exceed all your expectations! At your disposal, you will get extraordinary comfort with it, which will effectively change everyday relaxation in the privacy of your home.
Porto Two-Seater Sofa - Modern comfort for you
The Porto model has been created for all supporters of modern design. This piece of furniture tempts with a massive, geometric shape, which definitely attracts the eyes of people entering the living room. A wide seat, low armrests and a gently contoured backrest encourage you to sink into the surface of the furniture and allow you to relax properly. Additionally, they look very stylish!
The seat of our charming sofa is filled with a combination of corrugated springs and T3040 foam. Thanks to this, the surface of the furniture is characterized by significant durability, resistance to distortion and high elasticity. This means that it will quickly return to its original shape after use, which will allow it to maintain its impeccable appearance for a long time.
The Porto's backrest is nothing more than high-quality belts and T2542 foam. This means that the piece of furniture will be able to wrap your back with softness, while properly supporting it. In this way, even a few hours spent sitting and watching the next episode of your favorite series will not end up with back pain. Thus, you can indulge in your favorite entertainment without any obstacles.
Porto Sofa - It changes for you
The Porto two-seater sofa is available in a wide range of fabrics from the ELTAP collection. This means that you can easily adjust it to your interior, and easily choose its properties! Kids at home? Choose easy-cleaning material, with which getting rid of each stain will be fabulously easy. Pets get on the sofa? The Pet Friendly fabric will make you forget about the hair stuck everywhere!
Free-standing model - with an upholstered backrest,
Double seat,
Nice-looking plastic legs in the chrome colour,
Backrest filled with high-quality belts and T2542 foam, thanks to which it is soft and pleasant to the touch,
Seat made of corrugated springs and T3040 foam, which give it high flexibility and resistance to distortion,
Subtle stitching emphasizing the modern character of the furniture,
Geometric shape,
Low armrests increasing the comfort of sitting on the sofa,
Possibility to choose the type and colour of the fabric from the ELTAP collection.
Sofa width: 190 cm,
Sofa depth: 90 cm,
Sofa height: 72 cm,
Seat depth: 65 cm,
Seat height: 44cm.