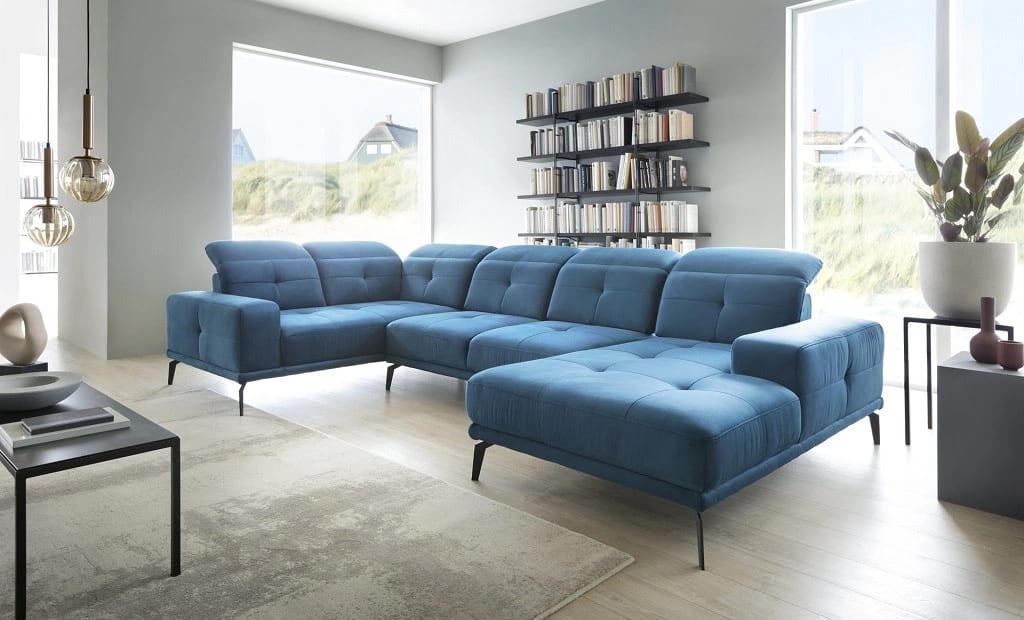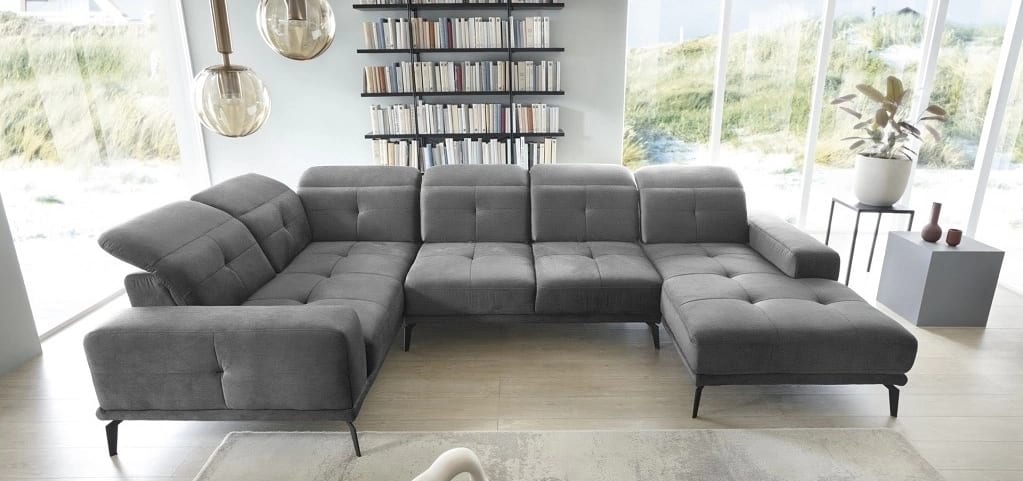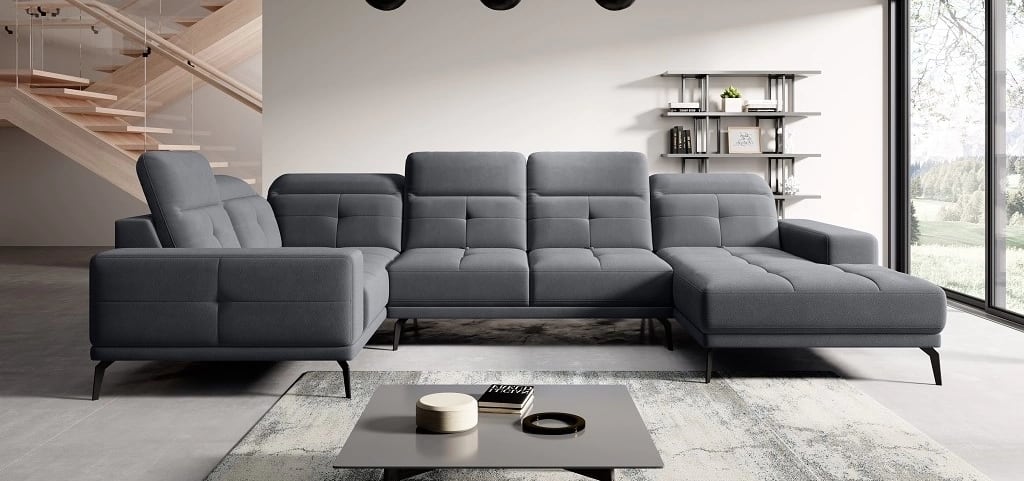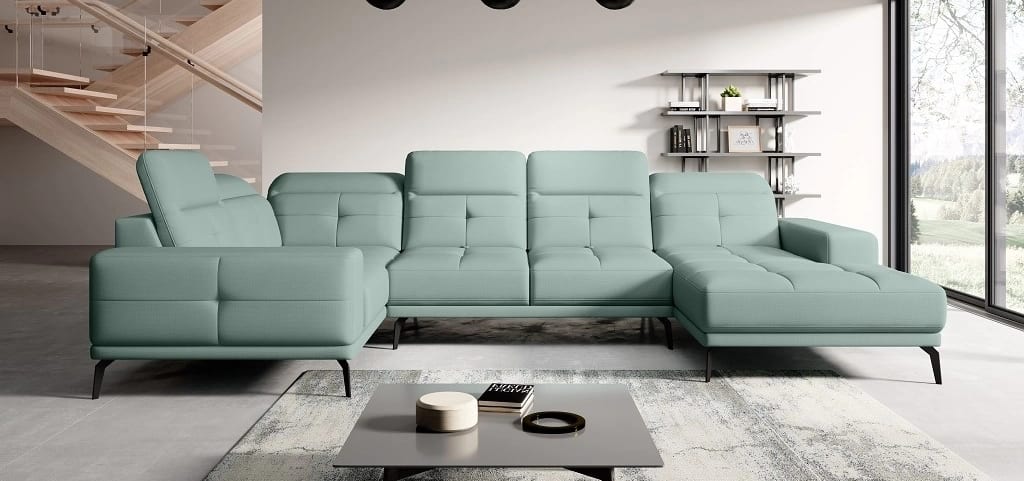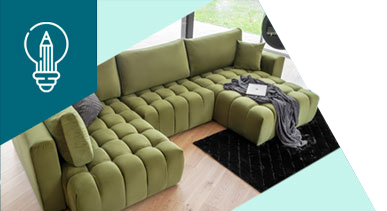 King of the living room, i.e. a corner with a sleeping function!
Follow our advice and choose the perfect piece of furniture for your interior.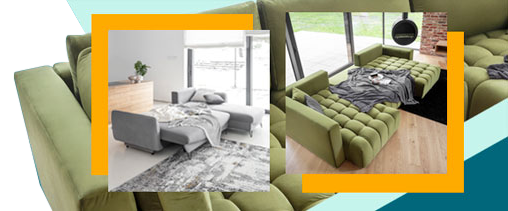 Neviro Corner Sofa - modernity in your home
Stylish lounge furniture is an inseparable element of any modern interior. If you are looking for an original piece of furniture that is distinguished by an interesting design, the highest quality of workmanship and exceptional comfort, the Neviro corner sofa is the perfect option for you. Neviro is a modern piece of furniture with ingenious functions that make it much easier to rest, besides, it delights with its lightness and interesting design.
Neviro - comfort you will love
Neviro has been equipped with modern, movable, adjustable headrests. Not only that, the corner sofa also has the function of retractable backrests, which further improves comfort and makes it possible to use our furniture comfortably. Thanks to modern functions, you can read a book in peace or rest after a long day. Such solutions are indispensable for home cinema lovers and readers. The features of the corner make it perfect for lying down - and even for a nap from time to time. The seat of the furniture is made of highly elastic HR foam and a corrugated spring, which makes the feeling of comfort even greater. The dimensions of the corner sofa are: 350 x 201 x 77 cm.
Originality and practicality = Neviro
Neviro has been designed with convenience and contemporary comfort in mind. However, we have not forgotten that it should be a feast for the eyes. Its steel legs in black color ensure originality. They also allow for easy cleaning under the surface of the furniture, as they are as much as 18 centimeters in length. Solid upholstery material and elegant stitching and quilting characterize the perfect corners made in the spirit of modernity, such as Neviro. Complete the look of your living room and increase the comfort of life thanks to the Neviro corner sofa. I don't think you can pass by it indifferently, right?
● Black steel feet
● Elegant stitching and quilting
● Adjustable headrests
● Retractable backrests
● Comfortable armrests
● Modern design
● The seat is made of highly elastic HR foam
● Available in a wide range of colors
Corner sofa width: 350 cm
Corner sofa depth: 201 cm
Corner sofa height: 77 cm
Seat depth: 69 cm
Seat height: 44 cm
Height of the legs: 18cm