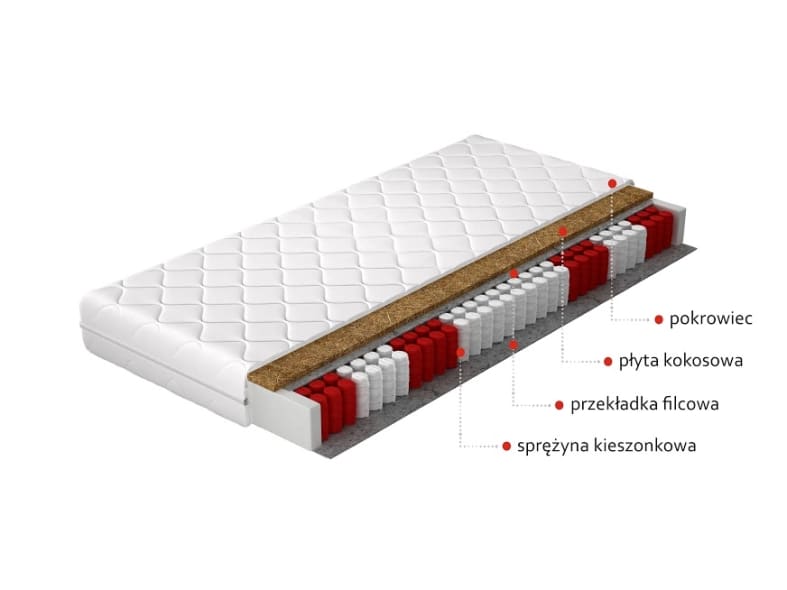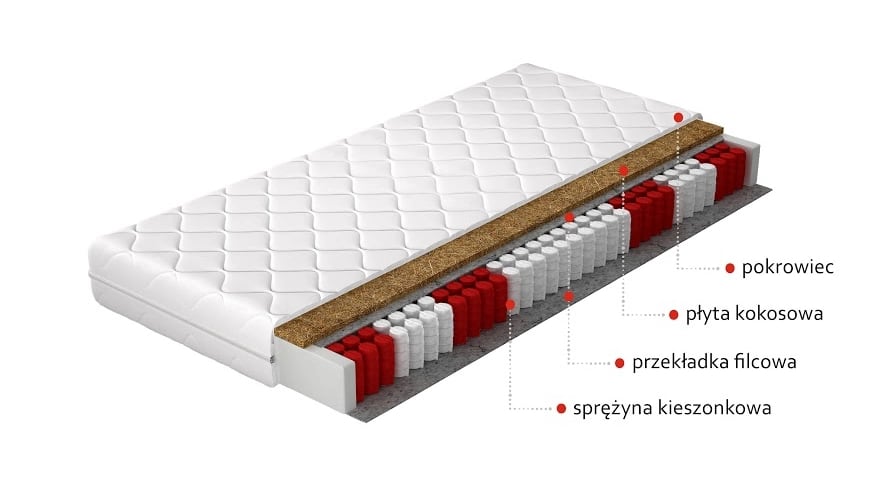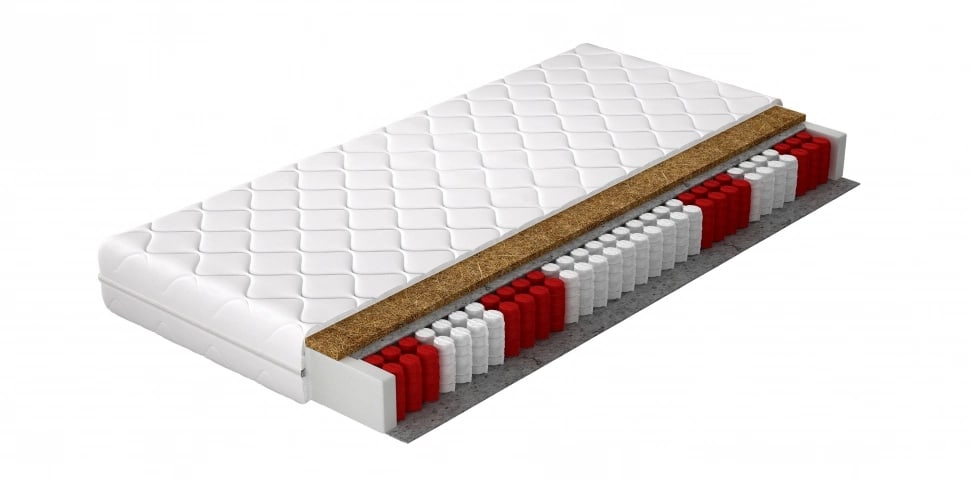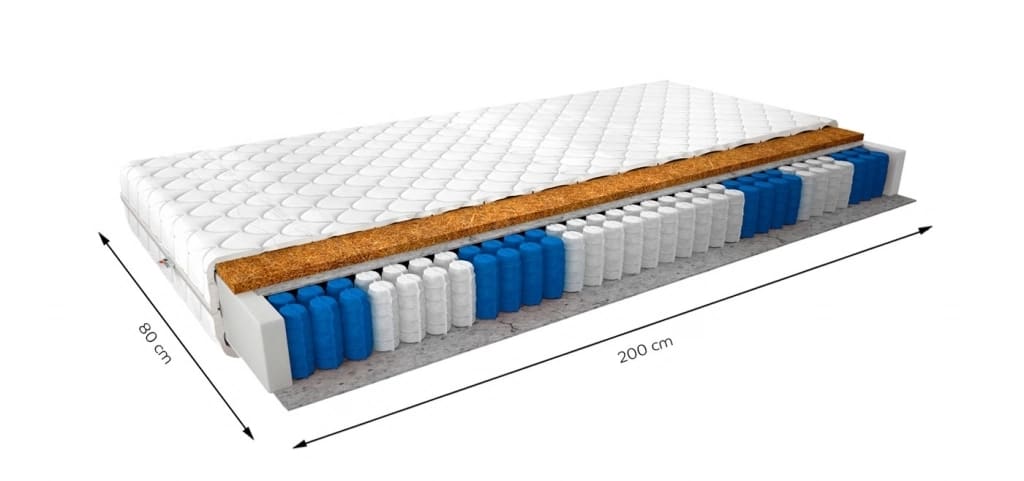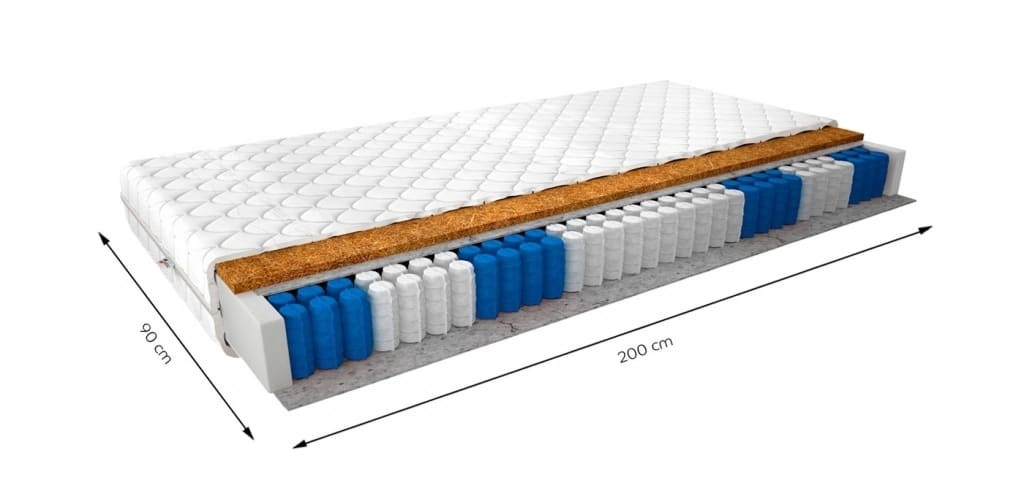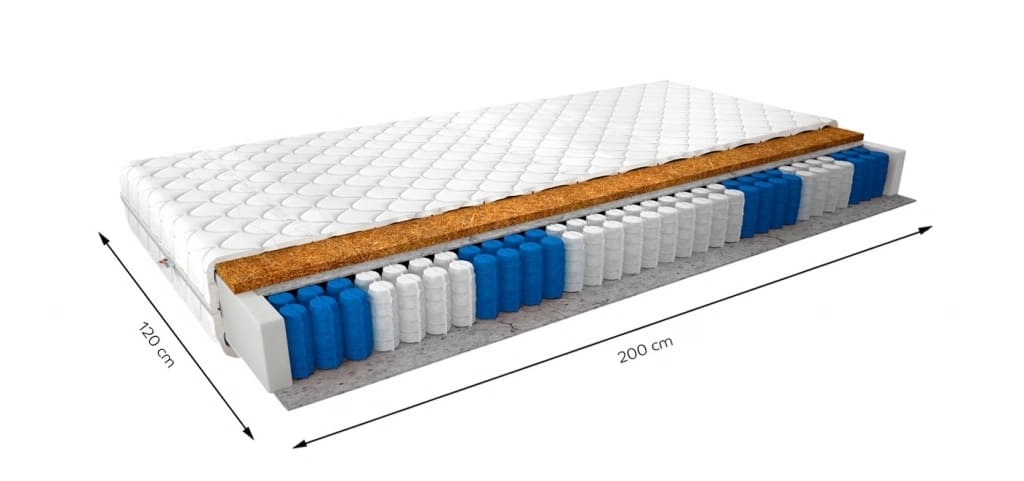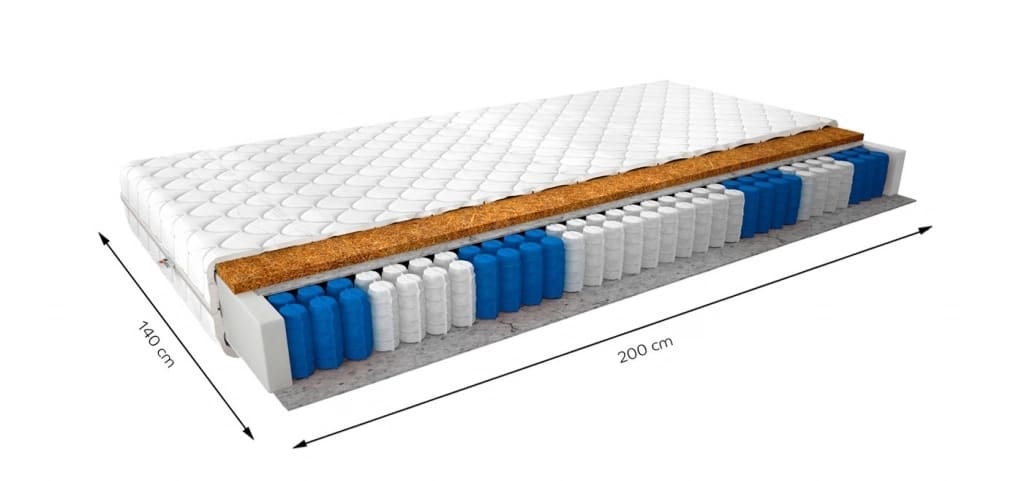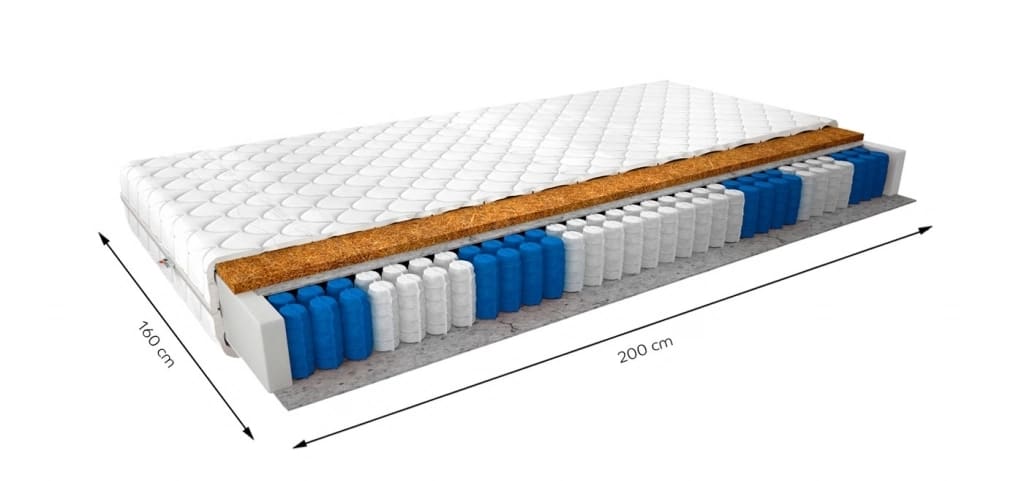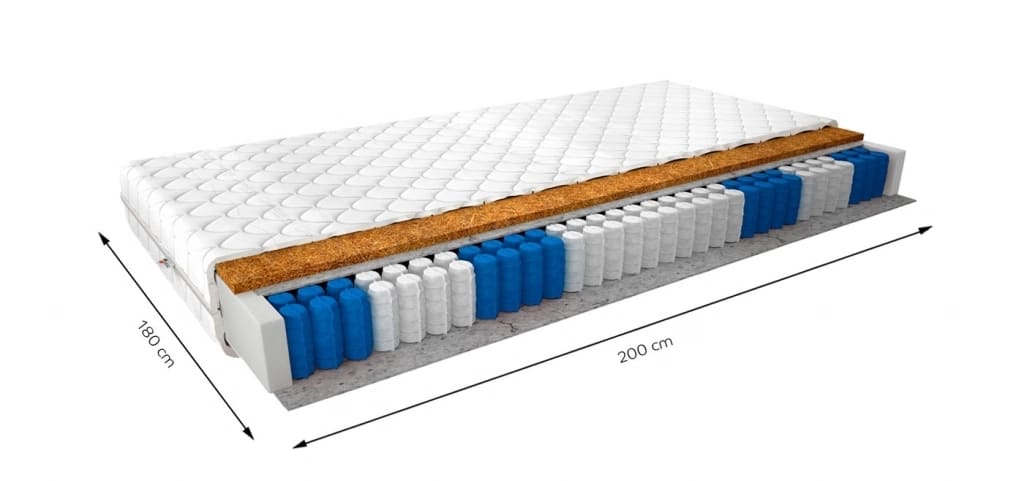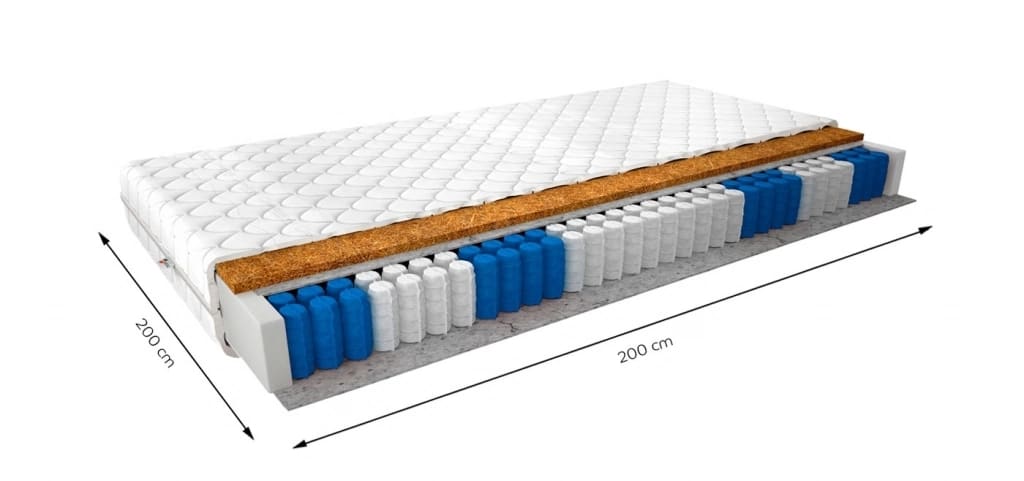 Pini pocket mattress
Insisting on no compromise on the quality of your sleep? Choose exactly the mattress you need: the Pini pocket mattress guarantees excellent support for the body, all and every night.

Pini pocket mattress: functional and built to last
Pocket mattresses are similar to popular continuous spring mattresses, but with better precision of the finishing details and higher performance. These benefits come from the individual pockets, each one holding a separate spring and protecting it from premature failure. The Pini is made from first-class materials. The heavy-duty springs are lined with felt for enhanced protection. The top of the mattress is finished with a coconut fibre panel to improve the quality of your sleep. The mattress is protected against dirt by a case, which helps maintain a good level of hygiene. The Pini does not accumulate dust but provides optimum air circulation, a great choice for children and allergy sufferers. This model is available in a wide selection of sizes, 80/90/120/140/160/180/200 x 200 cm, so it is easy to pick the right one for you, whether for a child's bed or a king size model for adults.

Pini pocket mattress, direct from the manufacturer: healthy sleep guaranteed
The optimum stability and firmness of the Pini makes it perfect for healthy sleep and an improved overall sense of well-being. The mattress properly supports the body with point-by-point resilience to take the strain of the back and relax the muscles. The Pini is recommended by experts as the solution for great quality sleep, due to its robust finish and superior quality materials.
Are you planning your bedroom and still unsure which mattress you should choose for your bed? The Pini pocket mattress is bound to satisfy you completely.