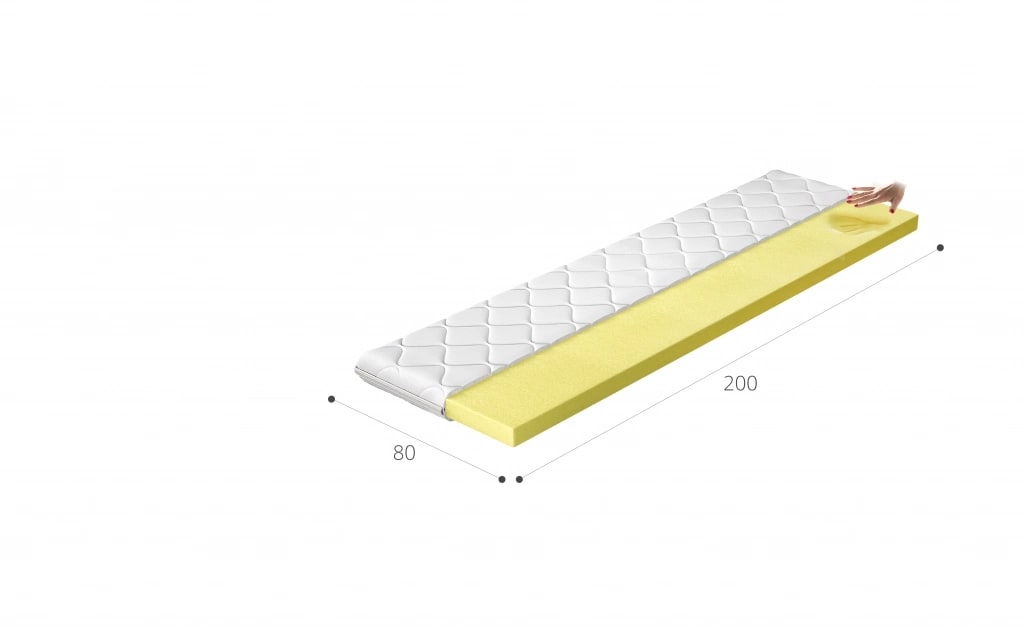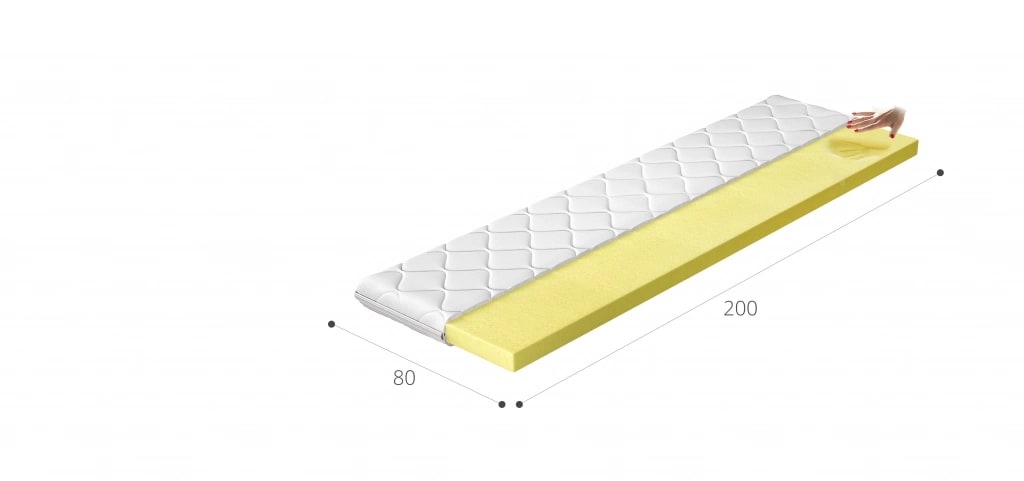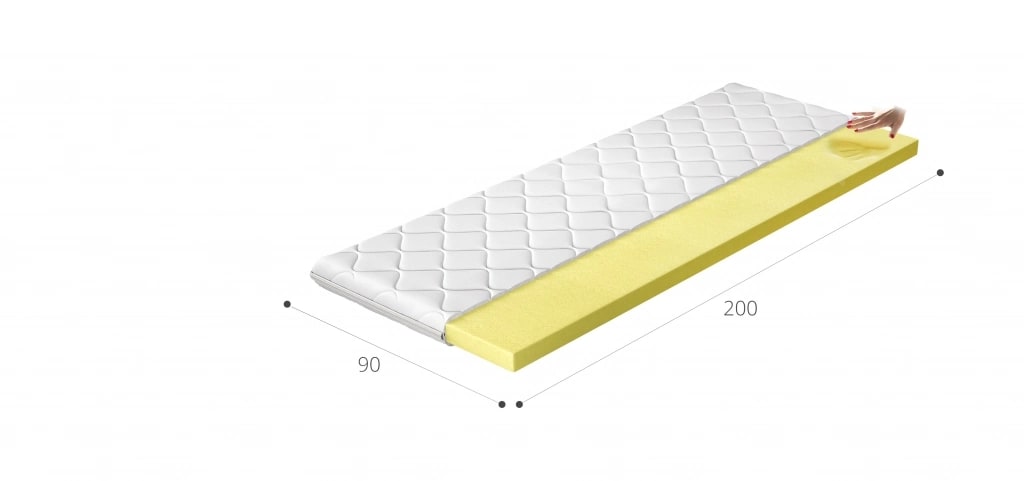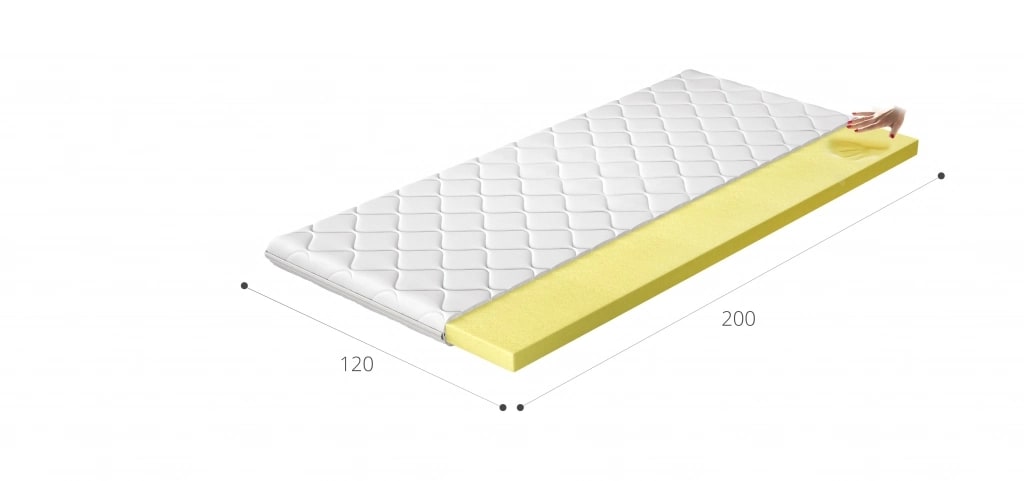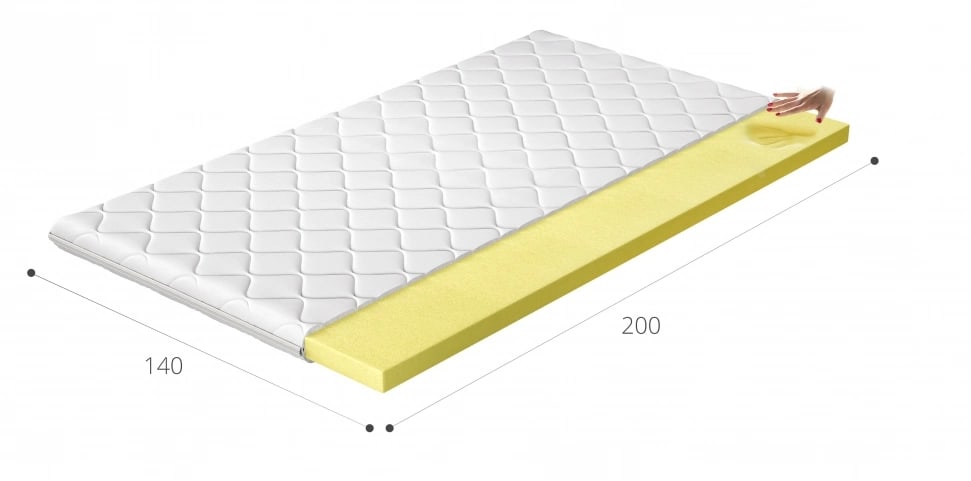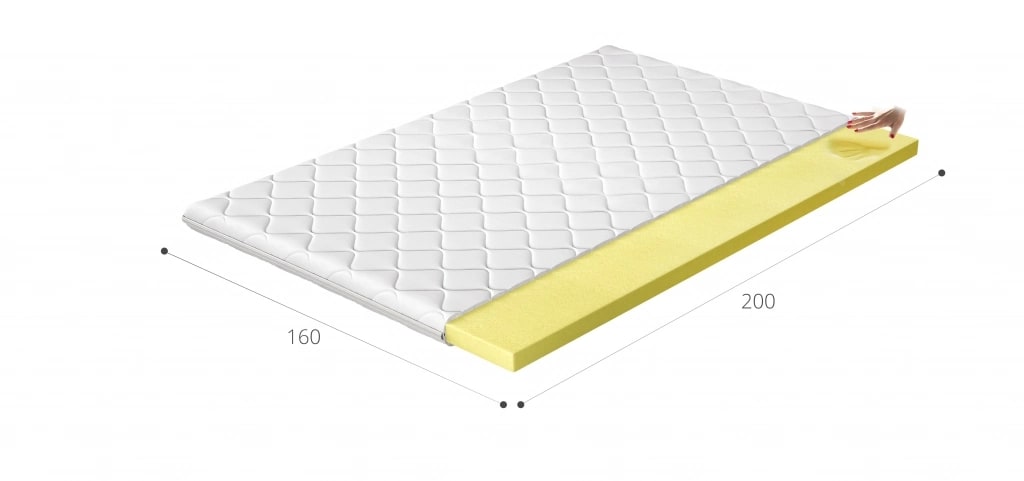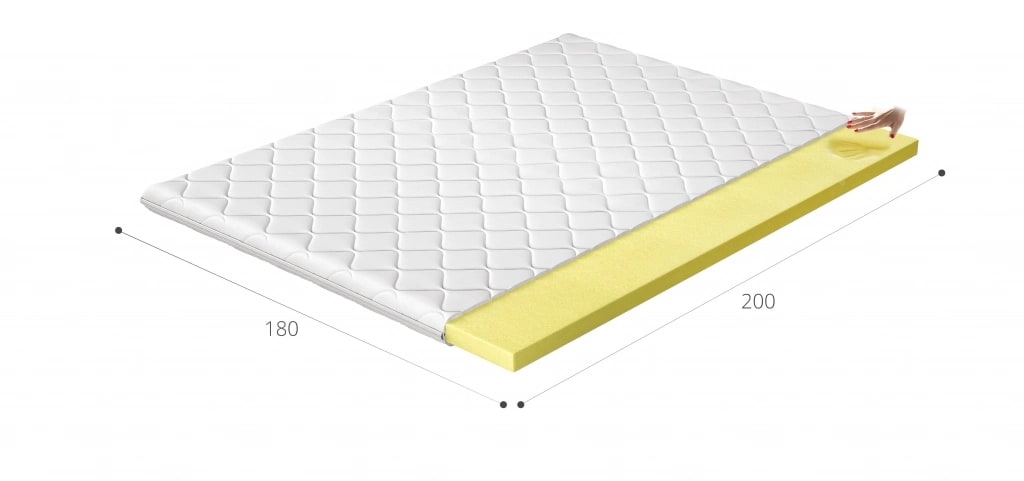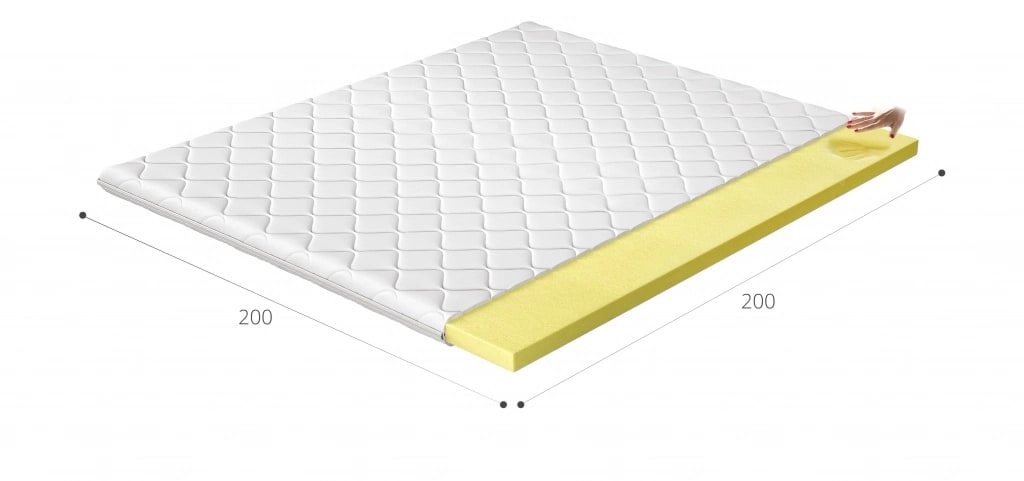 Visco Mattress Topper
The mattress topper is a thicker layer of material, the task of which is to noticeably change the level of firmness of the mattress. Toppers can also revive an old mattress or extend the life of a new one. Whether you're looking to rejuvenate an old mattress or protect a new one, our mattress toppers offer practical protection and ultimate comfort that's hard to refuse. Among them there is the Visco shape memory mattress topper.

Visco Top Mattress - comfortable sleep
The Visco mattress topper has a removable, hypoallergenic cover, so for even greater comfort, the cover can be washed. Additionaly, it is a double-sided mattress, which means that it can be arranged according to your preferences. The comfort layer is made of 4 cm thick foam. The thermo-sensitive material adapts perfectly to the silhouette, because the Visco topper reacts to body heat. Thanks to the even weight distribution effect which has no pressure points, you experience a whole new sleeping feeling, just put the topper on the mattress and sleep relaxed. The Visco mattress topper ensures a restful and healthy sleep. In addition, it protects the base mattress against damage or dirt. Visco foam also affects the alignment and softening of the main mattress if it is too hard. Visco mattress toppers are also a perfect accessory for holidaymakers - it can be easily packed and carried. Compared to a regular mattress, it is light and easy to transport.
Hypoallergenic cover
Available in 7 sizes
Reversible mattress
Possibility to remove and wash the cover
Hardness: H2
similar products - Toppers