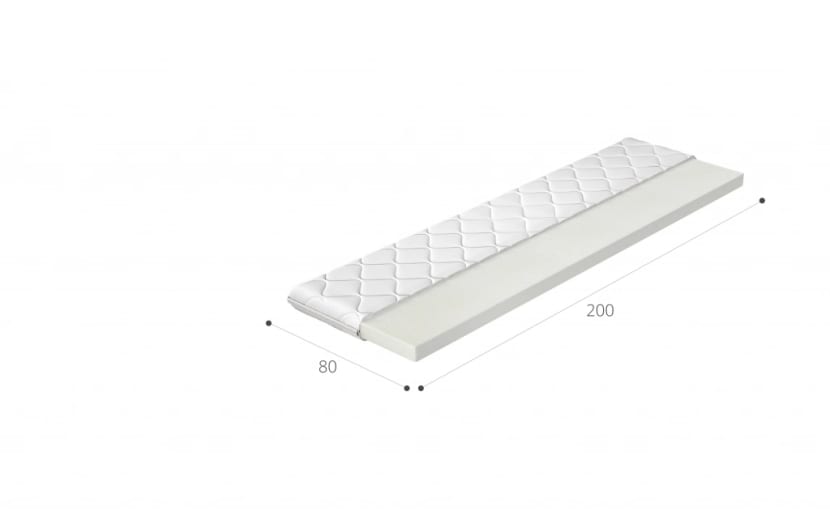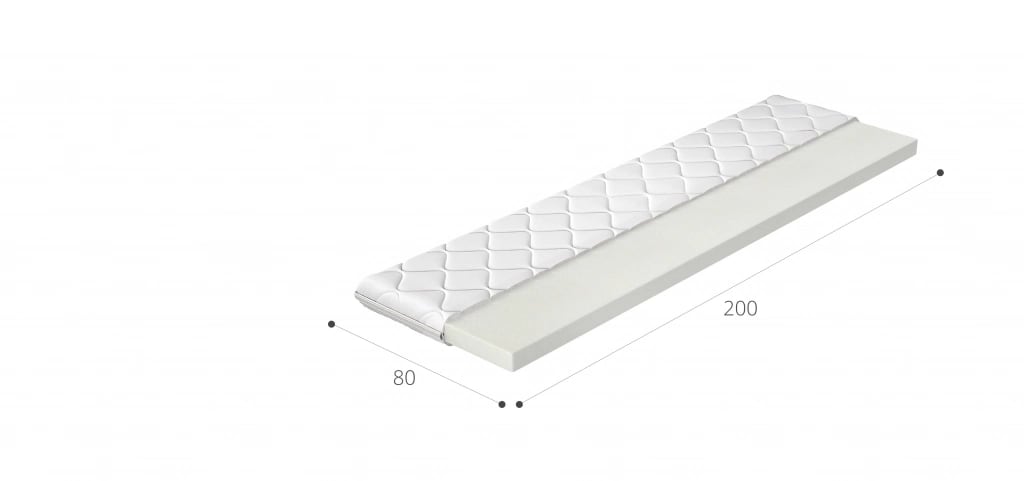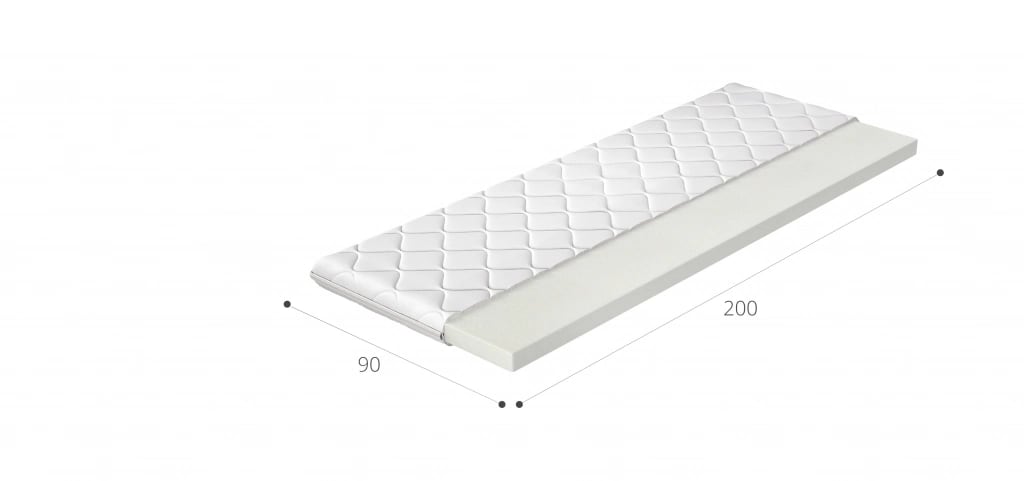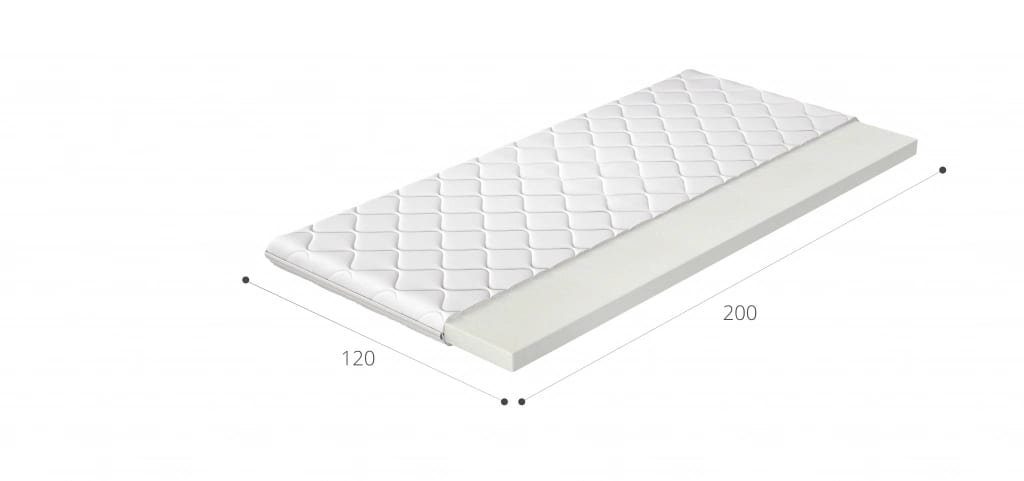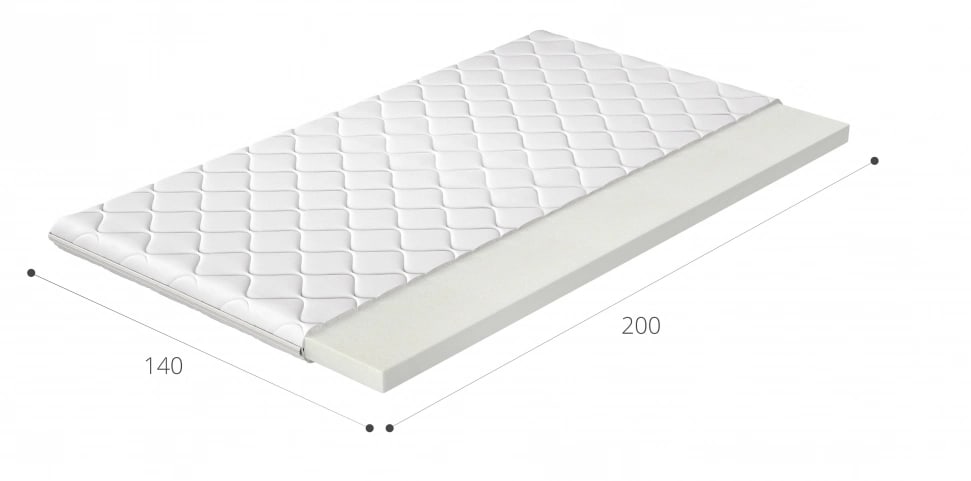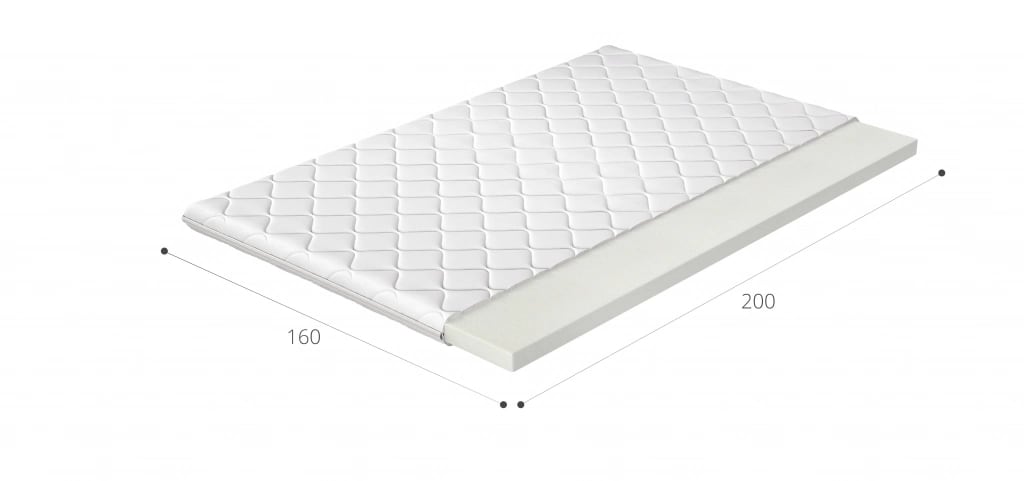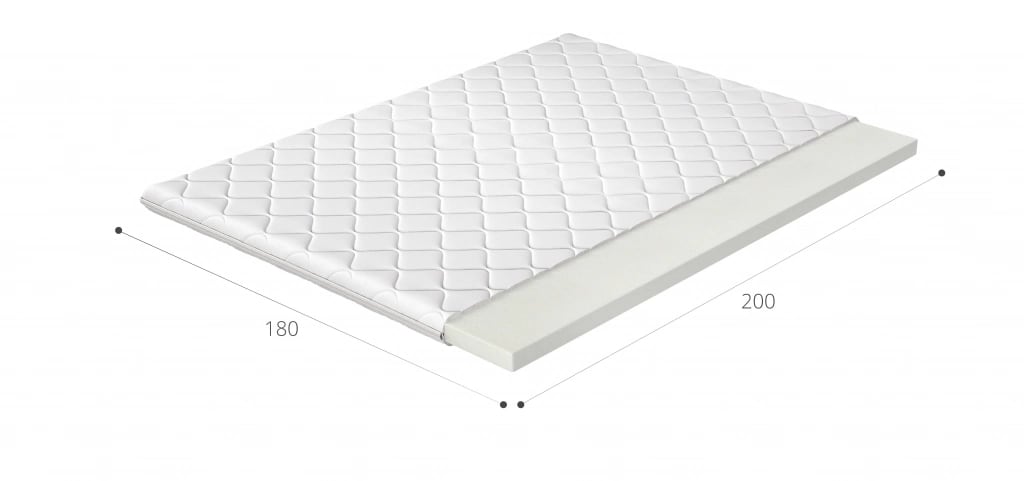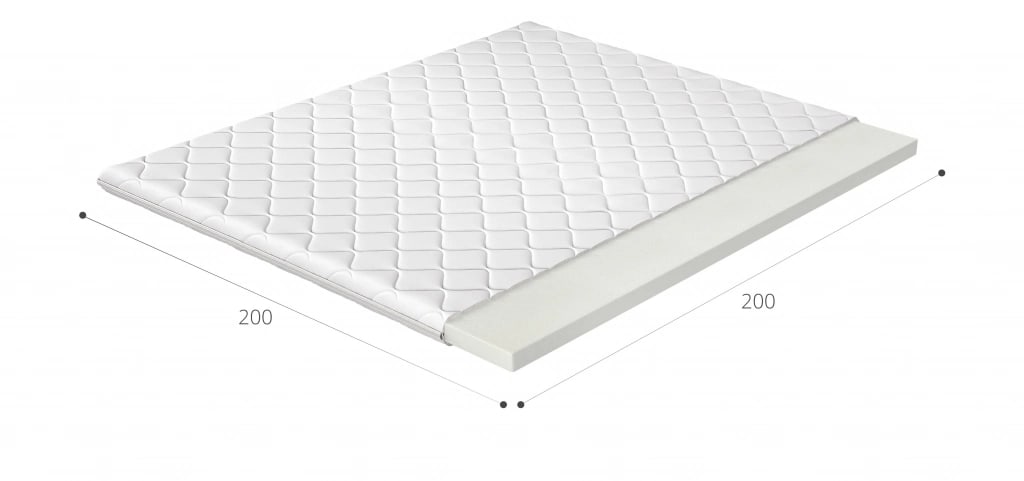 Foam Mattress Topper
Place an overlay on the main mattress for an even more comfortable sleep. It will also help keep your mattress in better condition. You can choose from a variety of fillings and materials - all our covers are easy to remove and clean. This will keep your bed fresh and inviting every day.

Foam Mattress Topper - soft and flexible
This mattress topper offers support and comfort all over your body. Our foam toppers ensure a sound sleep and help extend the life of your main mattress. The foam filling provides a soft sleeping surface. The stretchy material on the top of the mattress moves with you to maximize comfort. Easy to keep clean, because the cover can be removed and washed in the washing machine - thanks to the zipper. The hardness of the mattress topper is H2 and the height is 4 centimetres. All covers for foam overlays have hypoallergenic properties, which makes them safer for health. Our foam mattress toppers will also be used as, for example, a portable sleeping mat for travel or as an additional bed for guests.
Hardness: H2
Zipper
Reversible mattress
Washable cover
Hypoallergenic cover
Height: 4 cm
Dimensions: 80, 90, 120, 140, 160, 180, 200 x 200 cm
similar products - Toppers