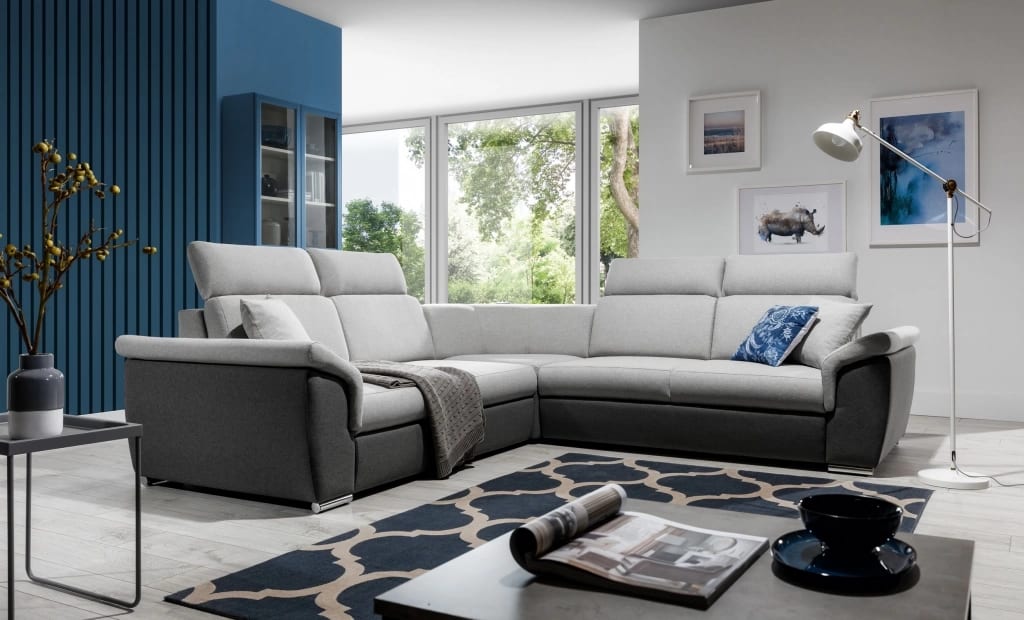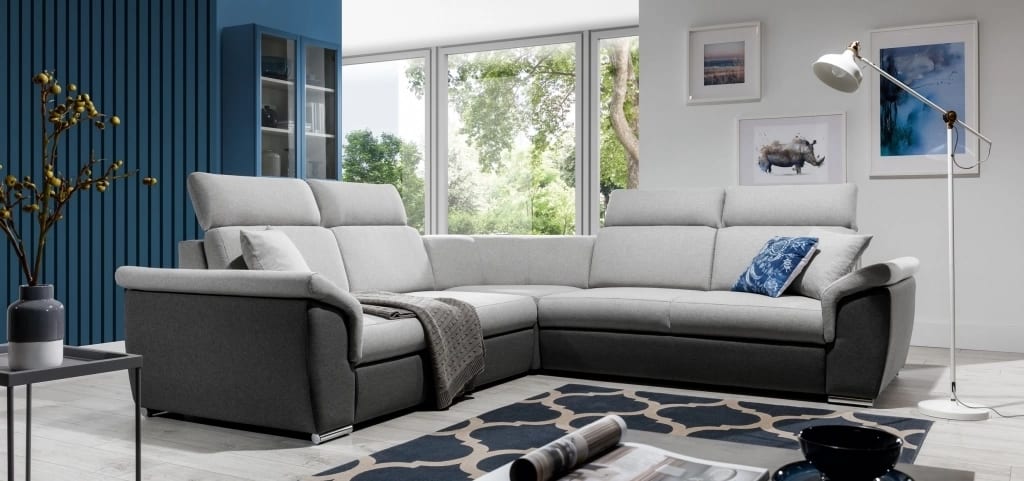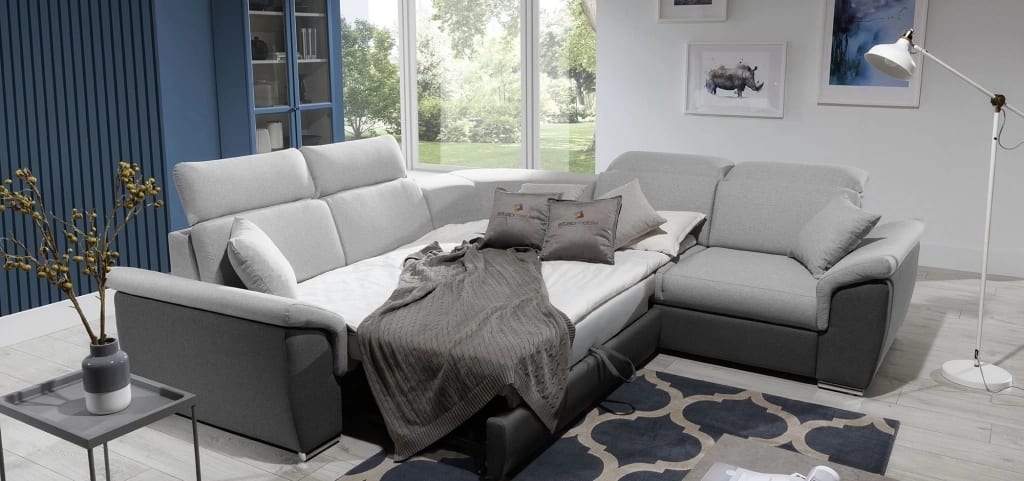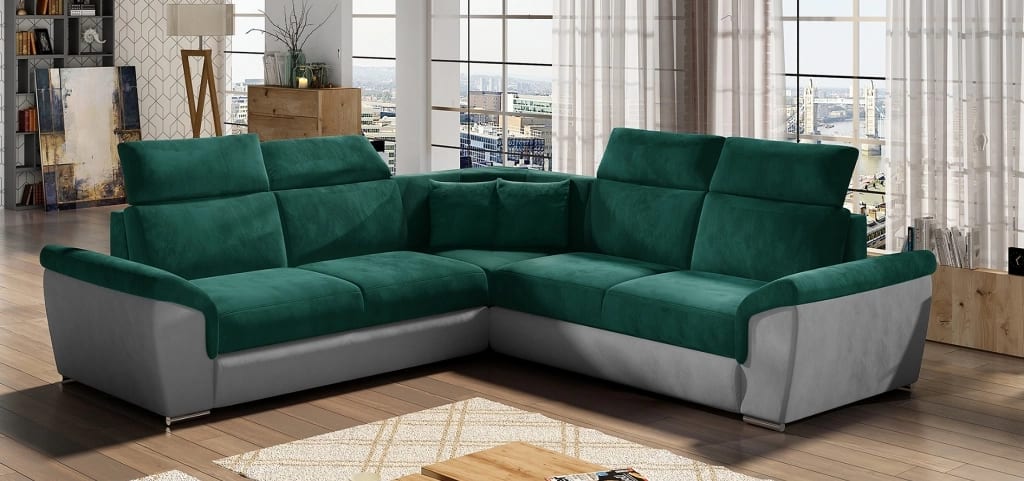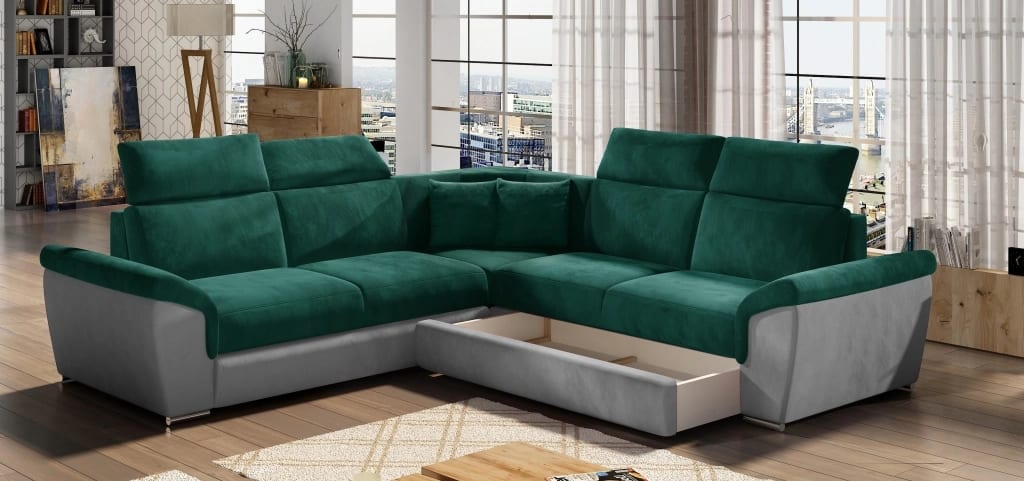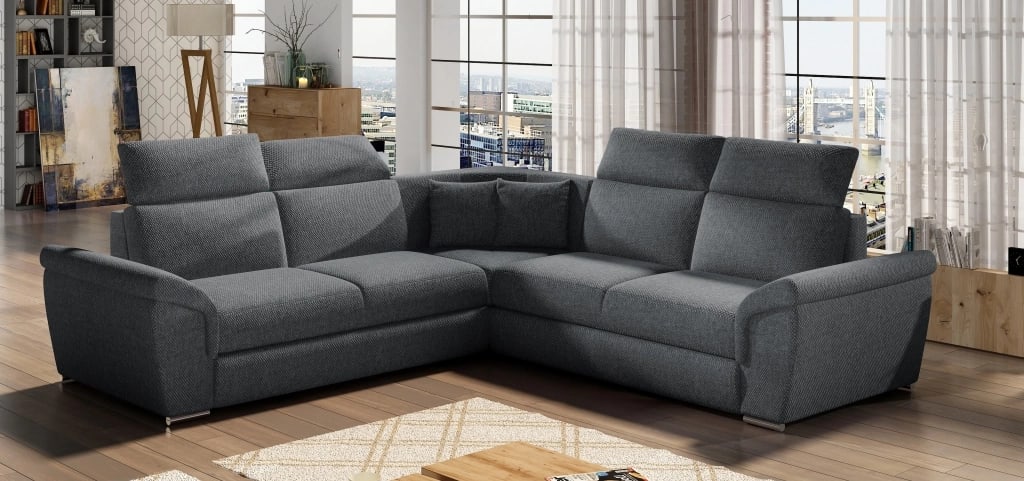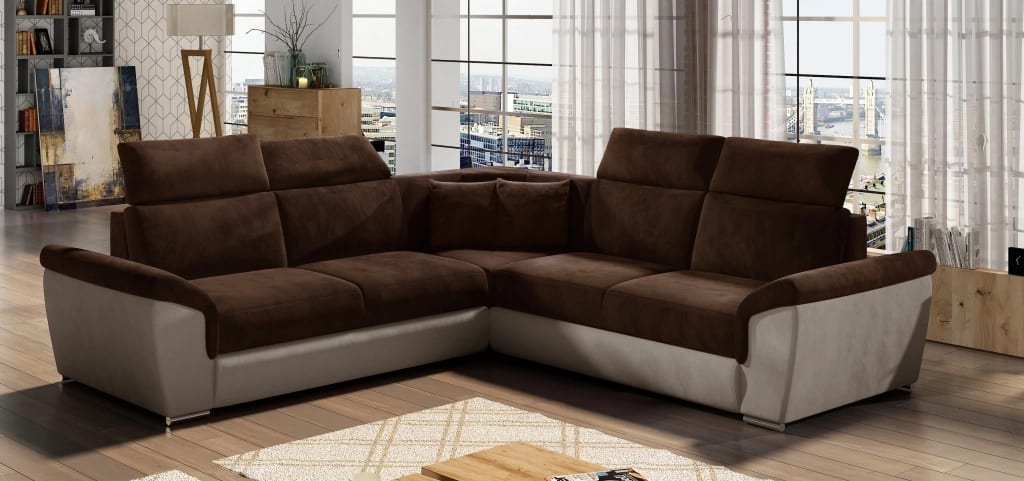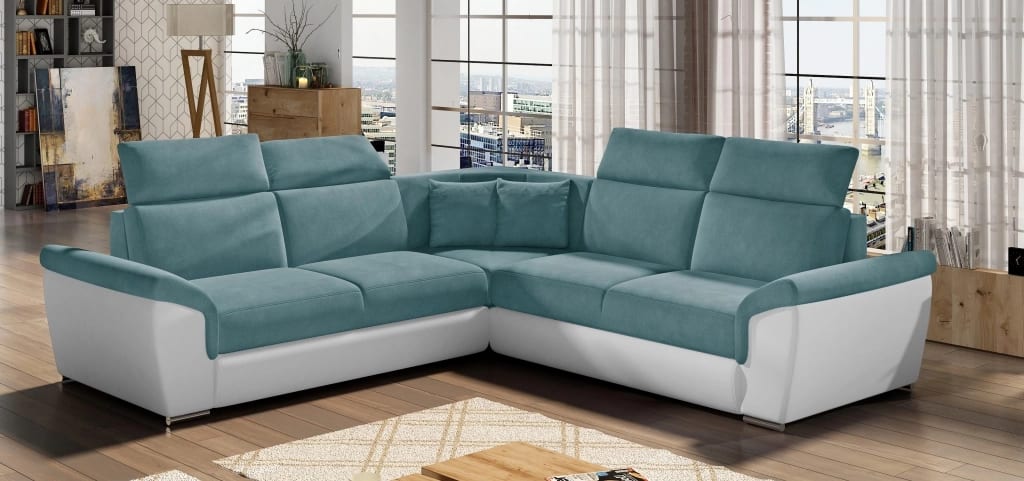 Federico corner sofa
The living room is the heart of every home, and thus it should look and feel unique. If you want to enjoy a laid-back ambience in your choice of place to relax in the living room, you need good upholstered furniture. The Federico corner sofa is delightful in its uniquely elegant design and high functionality.
Federico corner sofa: elegantly crafted comfort and style
The simple form of the corner sofa contrasts well with uniquely designed accents. The overall result is the outstanding Federico corner sofa, offering a superior level of comfort for you to relax well at home. To add variety, the simple, classic form features modern accents, like wide, tilted armrests, tall backrests with four adjustable headrests, decorative cushions and a flat corner with shelving for anything you want to have within arm's reach. It combines with a single colour the seat cushions, the backrests and the top surface of the headrests, contrasting it with the lower part of the sofa for an intriguing visual effect. The wide selection of colours helps you in selecting the option to best match the overall styling of the room.
Federico corner sofa: functionality with high quality ensured
The Federico is popular among customers who value good styling and superior levels of comfort in upholstered furniture, the quality of which guarantees robustness over time. These values are ensured by the classic, tested and proven construction, and the use of best quality materials. The seating is filled with continuous springs padded with T30 foam, a great combination for a soft, resilient feel and good stability of the body. Measuring 268x268x102 cm, the corner sofa provides plenty of room on which to relax and kick back. It is also a sleeper, with a surface measuring 120x200 cm. The pull-out drawer action makes the sofa very easy to convert to a bed if you have guests. The functionality of this choice is enhanced further by the spacious bedlinen storage in the ottoman.
Do you wish to experience the highest levels of comfort while relaxing at home? Enjoy the supple and functional Federico corner sofa in your living room.
Wide, tilted arms
Tall backrests
Four adjustable headrests
Accent cushions
Flat corner piece which doubles as a shelf
Sleeper
Bedlinen storage in the ottoman
Upholstered back
Wide selection of colours
Corner sofa width: 268 cm
Corner sofa length: 268 cm
Height w/cushions: 102 cm
Height w/o cushions: 82 cm
Seat cushion depth: 60 cm
Mattress height: 41 cm
Sleeping surface: 120x200 cm