Amadeo Lighted Bed 140x200cm
back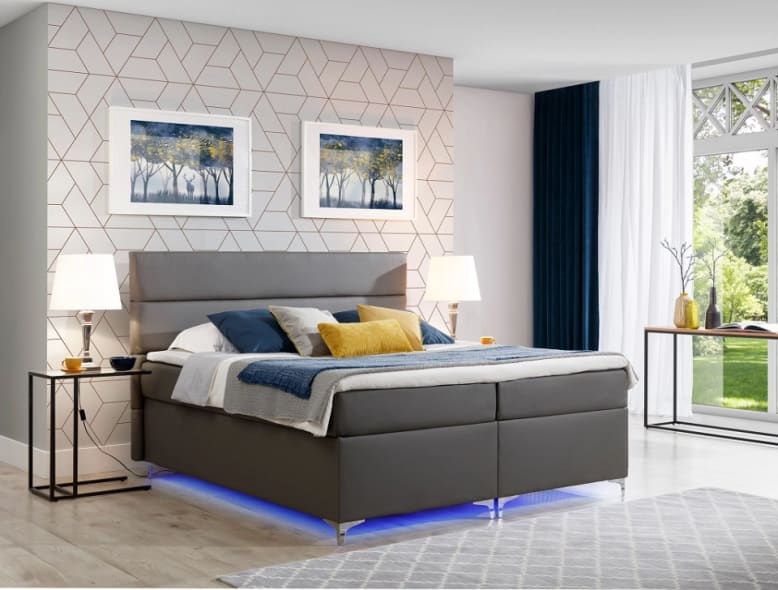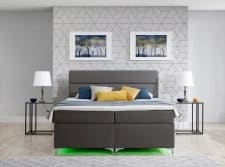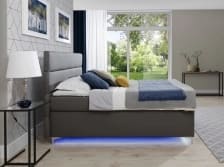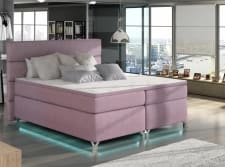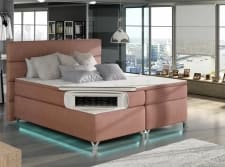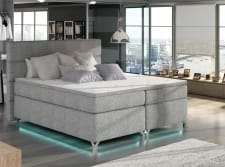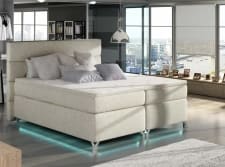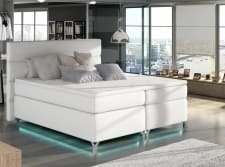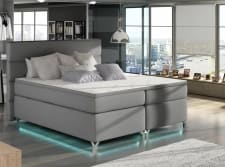 Amadeo LED boxspring bed
Fancy furniture which is unique and delightfully designed? The Amadeo boxspring bed is bound to captivate you!
Amadeo LED boxspring bed: exquisite design in your bedroom
When fitting out your bedroom, it is a great idea to create the right ambiance, one of serenity and cosiness. While you are choosing a bed, look for one which combines healthy sleep and pleasing aesthetic qualities. If you are looking for a suggestion, go for the Amadeo boxspring bed. The robust structure, the tall bed height and the stylish headboard padded with T21 foam for additional comfort and finished with deep, horizontal tufting go stunningly well with tall legs in shiny chrome and smart upholstery, which easily resists dirt and wear. The wide selection of upholstery colours makes it easy to choose one that perfectly matches the ambiance in your bedroom. The styling makes the Amadeo a great choice for Scandinavian, New York, glamour, and modern bedrooms. If you like non-ordinary accents, consider this bed with LED lights, to add an enchanting touch to your bedroom in a way that is anything but banal.
Amadeo LED boxspring bed: functionality paired with comfort
The Amadeo is a boxspring bed featuring a high mattress, a large upholstered frame and spacious bedlinen storage. The Bonnell spring mattress has T25 foam layers on both sides to improve the level of comfort. But the enhancements do not stop there, there is also a 4 cm thick topper of T21 foam in a fabric casing. There is a choice of mattress sizes, 140/160/180x200 cm, to provide enough space to sleep well. The spring-action lift activated by handles makes it easy and effortless to lift the mattress base to access the bedlinen storage in the frame box.
If you want your bedroom to feature a very unique mood with modern, refined accents, the Amadeo boxspring bed is perfect for you, in terms of quality sleep and the health of the spine, providing optimum support for the body.
Available in three sizes
High mattress surface
Tall headboard with subtle accent stitching
High-gloss chrome legs
LED lights included
Spacious bedlinen storage
Bed width options: 155/175/195 cm
Bed length: 205 cm
Bed height: 130 cm
Mattress height: 73 cm