Arcadova sofa - Exceptional comfort in your home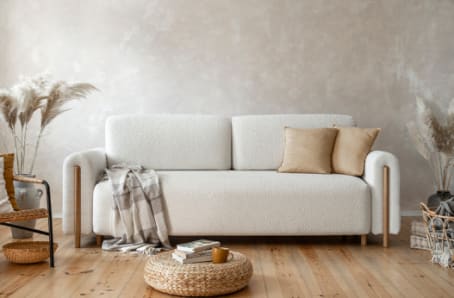 We are thrilled to announce that our newest item - the Arcadova sofa - is now available! This is just a great opportunity to introduce exceptional comfort and style to your interior.
Arcadova is more than just a sofa; it's a place where you will find peace and relaxation. Its simple, universal design makes it fit perfectly into various interior styles, adding personality to any room. Its robust legs made of solid wood and semicircular sides make it look elegant.
Check out our offer and discover how the Arcadova sofa can become the focal point of your interior. It's now available to provide you with unforgettable moments of comfort. Moreover, you can choose the color of its legs - black or oak, to adapt the sofa to your own taste.
Learn more on our new item!