Display Cabinet Avorio
back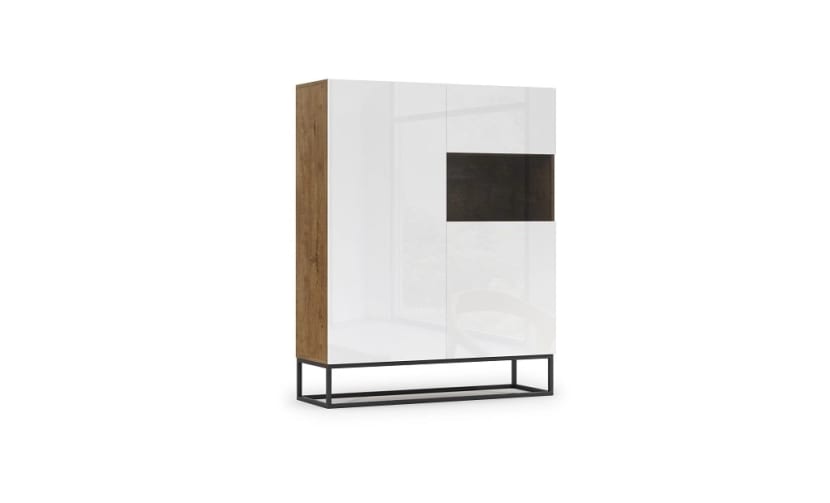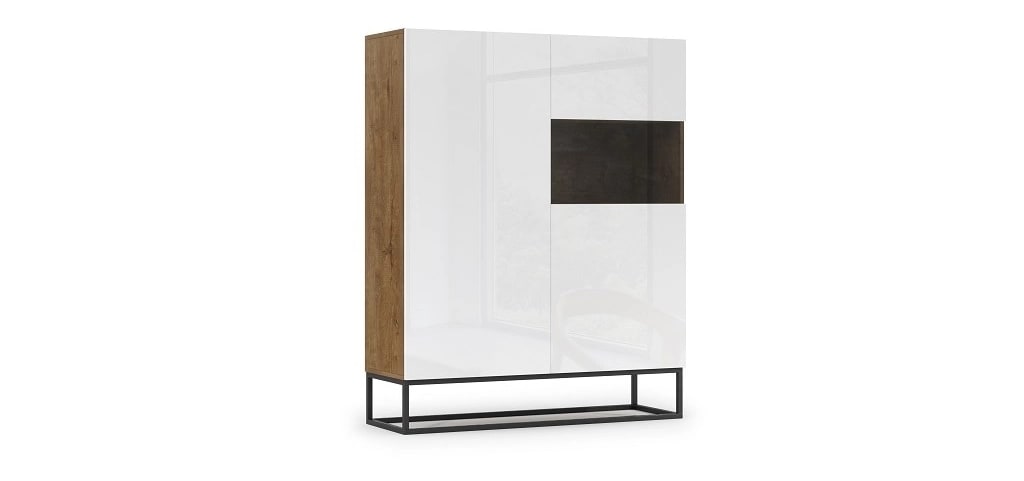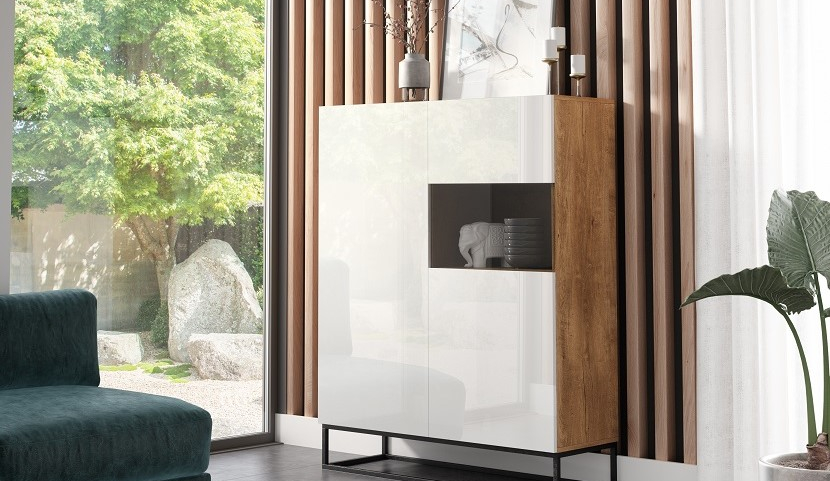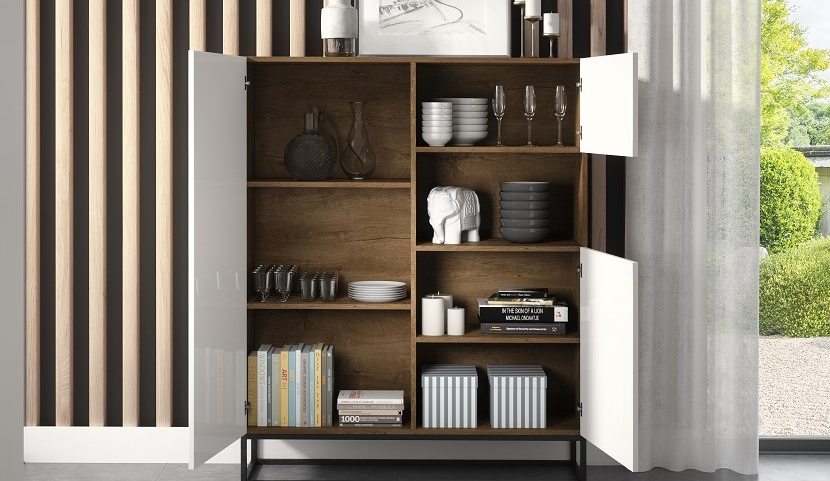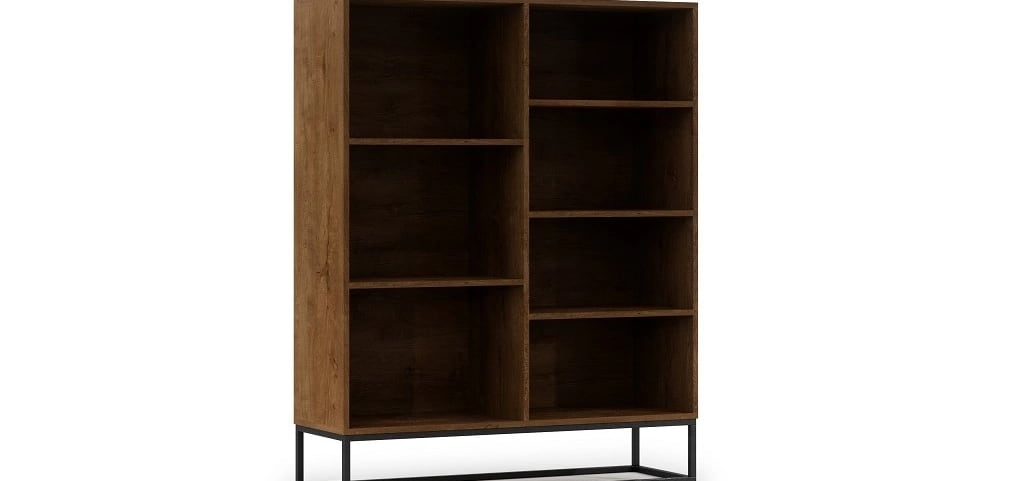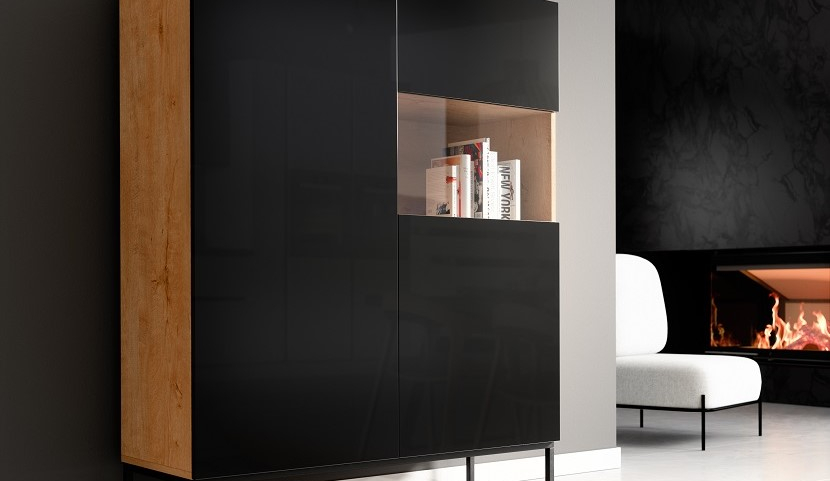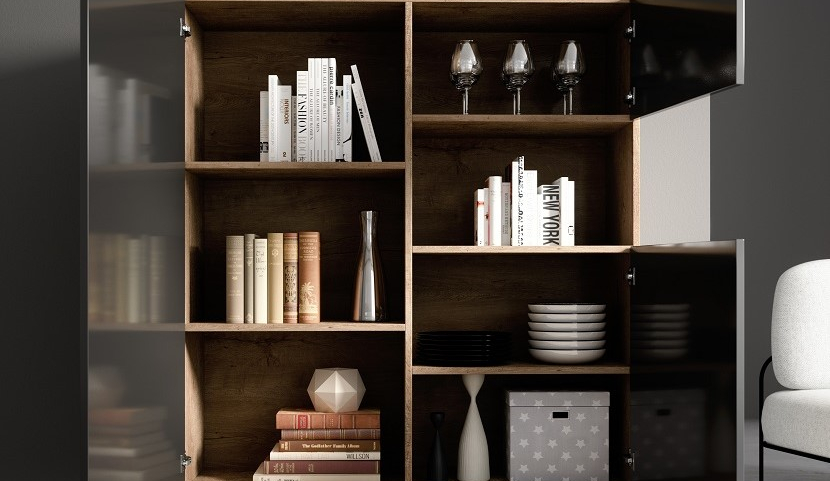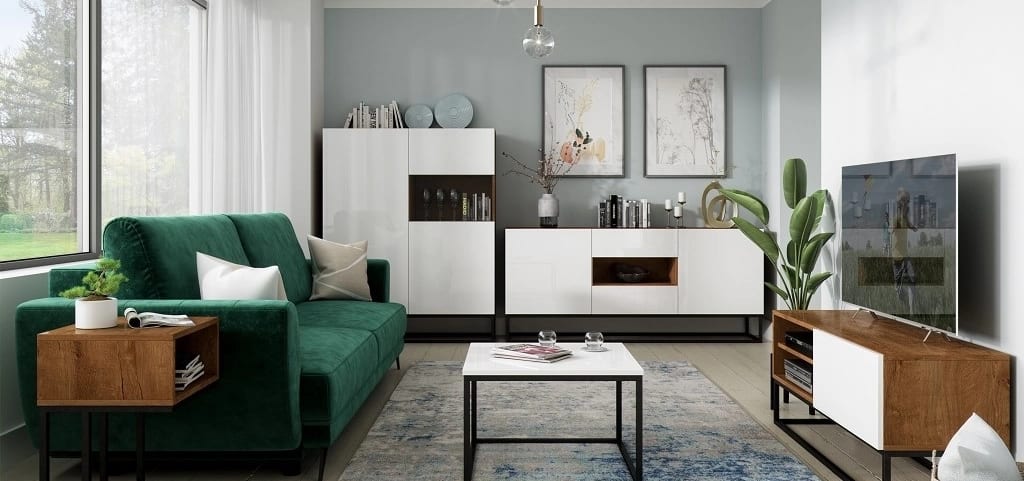 Avorio Display Cabinet
ELTAP proves that the simplest designs can be the best. The display cabinet from the Avorio hardwood furniture collection is ready to store everything your heart desires. Maybe you want to present your favourite Lego figures and a few potted plants? Easy to assemble, pleasing to the eye, functional and capacious - these are the distinguishing features of the Avorio display case.

Avorio Display Cabinet - black and white style
The stability and durability of the Avorio display cabinet are ensured by the materials used in the production of the furniture. The display case is made of MDF board, which is characterized by high durability. The lack of handles to open the door is certainly a treat for fans of minimalism. Instead, the display case has built-in hinges with a "push-to-open" function. Furniture from the Avorio collection is elegant, durable and stylish. The combination of oak colour with white or black fronts is an extremely interesting combination. In addition, these colours are shimmering - it gives the feeling of a classic and original piece of furniture. The elegant design and modern moderation perfectly match many styles in interior design, adding character to your home.

Avorio Display Cabinet - a small format of great opportunities
Avorio's feature is a large storage space, all thanks to the fact that it has been designed to fit many items without taking up too much space. Its dimensions: 120 x 40 x 140 cm make it possible to place it not only in the living room, bedroom or office, but also in the corridor. The furniture has been designed with three doors and one open shelf. Thanks to the lockable door, you can protect rarely used items from dust. An open niche can be used as a place to display interesting and important objects for the inhabitants of the house. After opening the left door, we have three capacious shelves; on the right, there are three additional spaces. Including the open space for displaying small items, the Avorio display case has as many as seven shelves. It turns out that it is a dream piece of furniture for lovers of folding, rolling and storing things in any way, but not on a hanger.
We also recommend a wardrobe from the Avorio collection!
Easy assembly
Large capacity
Available in two colour options
Closing system: click
Easy cleaning
Black metal legs
Height: 140 cm
Depth: 40 cm
Width: 120 cm
Weight: 62 kg
Frame colour: black
Configuration: artisan oak + black/white gloss
Material: body and fronts made of MDF + laminate
Legs made of metal
Leg height: 20 cm
Number of doors: 3
Number of open shelves: 1
Number of closed shelves: 6
Hanger bar: no
similar products - Display Cabinets