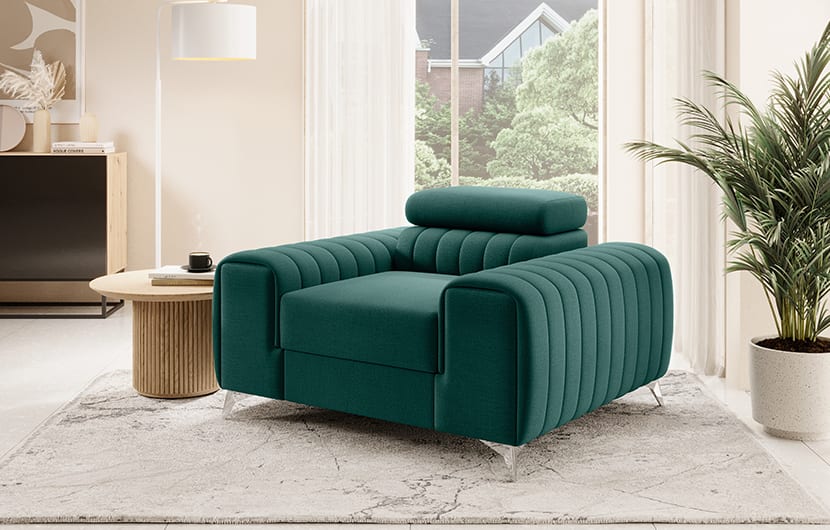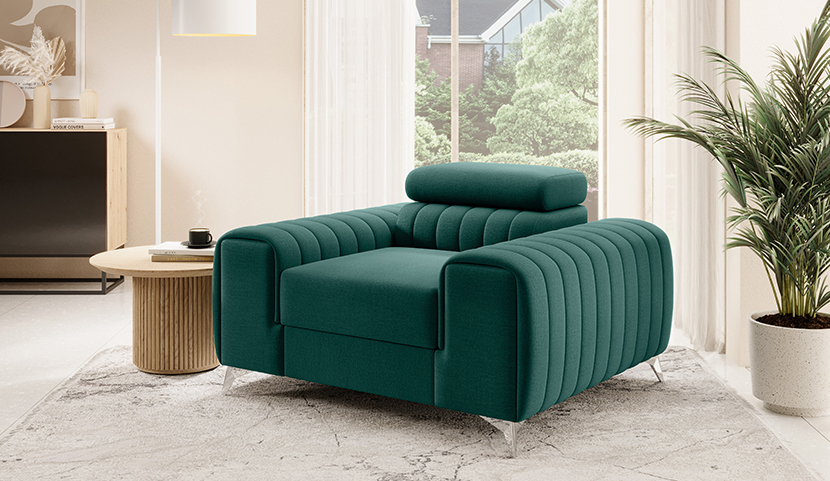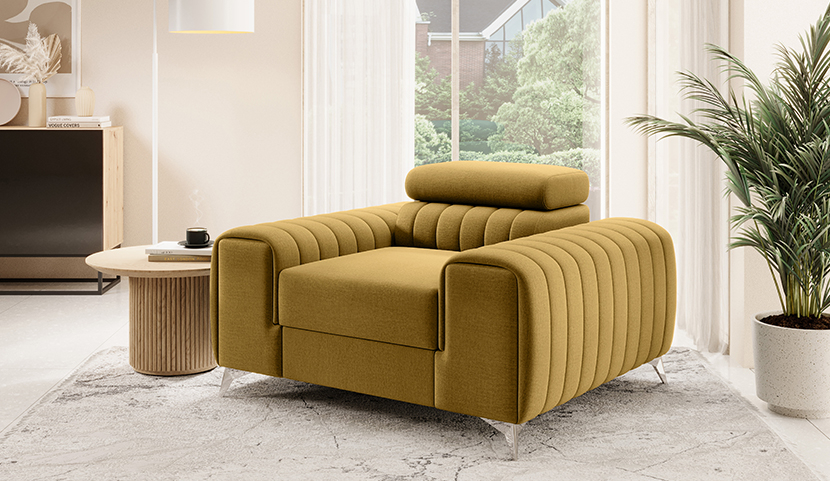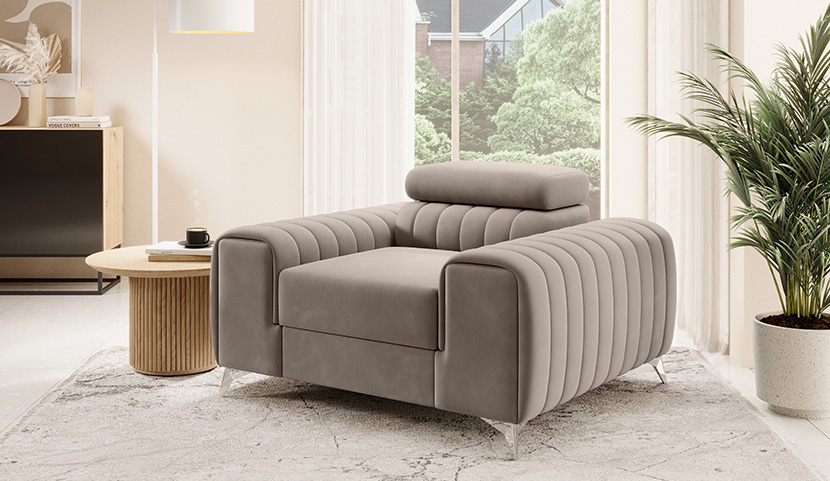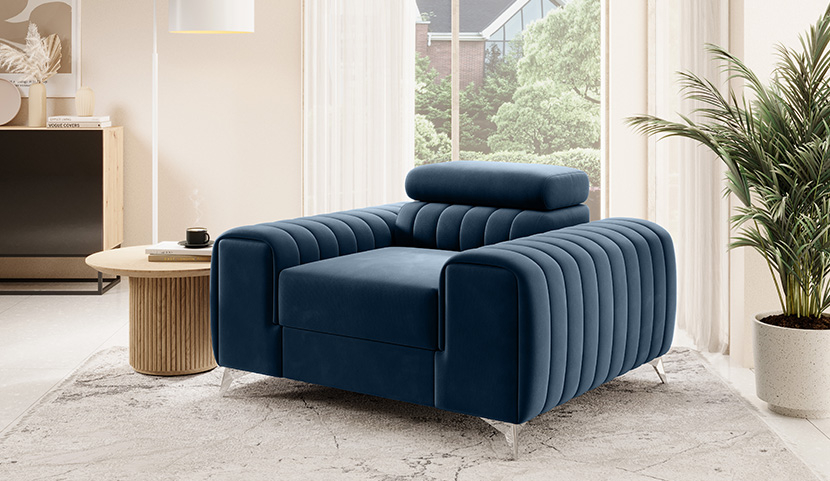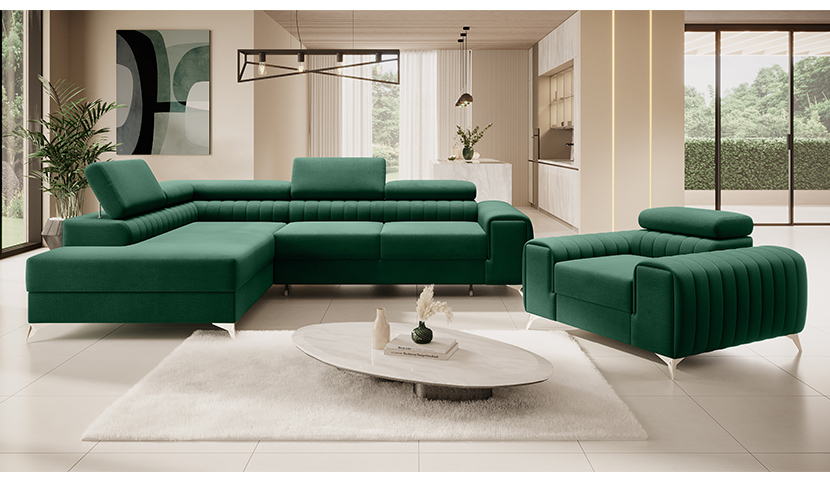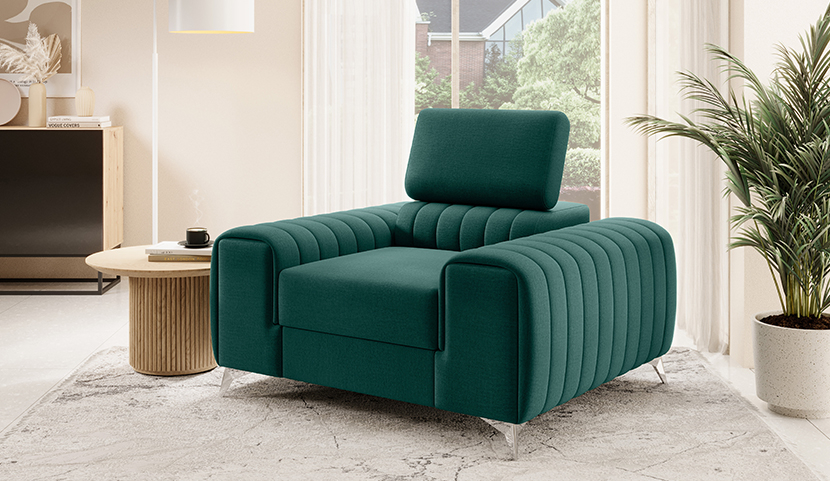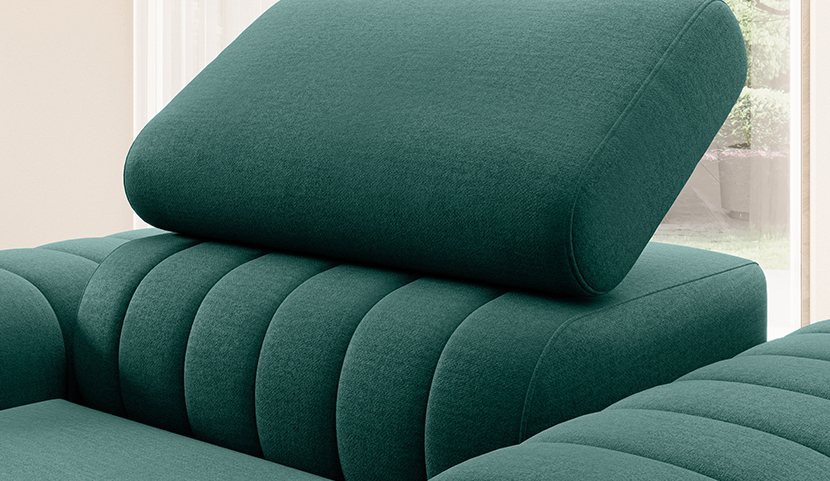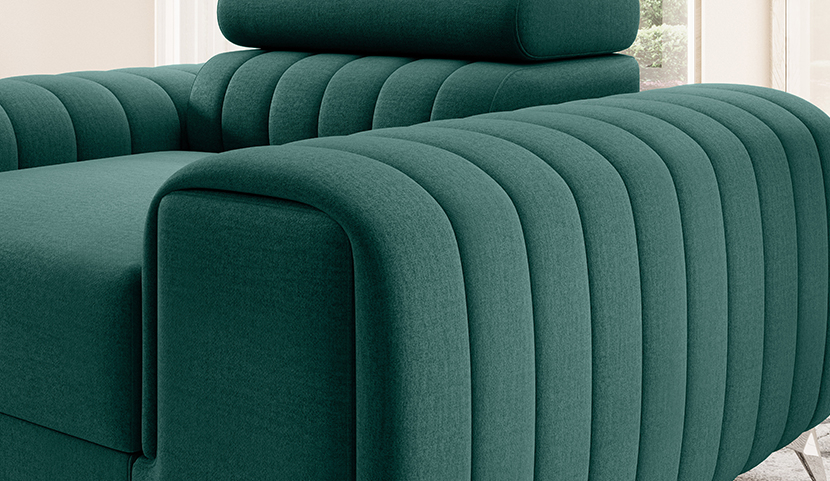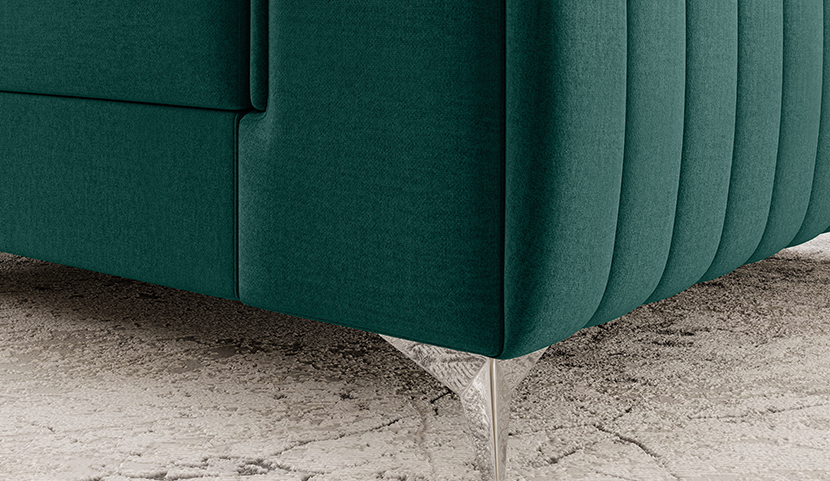 Laurence lounge chair - snuggle up and relax
Just sit back and experience the comfort of our Laurence armchair. With decorative stitching and a spacious seat, this armchair is extremely cozy and hard to get away from. Sink into a comfortable seat with your favorite book and enjoy a moment of relaxation. Sturdy, chrome legs perfectly harmonize with the classic look of the lounge chair. Perhaps you just discovered your favorite place to relax?

Laurence - a dream lounge chair
The innovative HR and T30 foam filling is just waiting for you to curl up and enjoy your favorite movie or a good book. Designed for maximum comfort, this lounge chair features an adjustable headrest and backrest. It's ideal when you're looking for a comfortable position during a long movie session. Now you can easily change the position of your armchair with a few simple movements. Made with attention to durability, with solid upholstery, it's a stylish and timeless piece of furniture.

Laurence armchair - a relief for interior design planning
Laurence measures 125 x 97 x 105 cm, which provides adequate space for your complete relaxation. Its classic design and hidden amenities make it a perfect fit for both modern and traditional interiors. Moreover, you can choose the color and type of upholstery you desire, making it even easier to match the Laurence lounge chair with your room's decor. We also offer matching Laurence sofa and corner sofa, which will perfectly complement your interior.
Comfortable and wide seat
Chrome legs
Upholstered back
Decorative stitching
Adjustable headrest
B type corrugated spring
We also offer Laurence sofa and corner sofa
Width of product: 125 cm
Depth of product: 97 cm
Higth of product with pillows: 105 cm
Higth of product without pillows: 75 cm
Height of the seat: 35 cm
Depth of sitting: 55 cm
High of the leg: 9 cm
Density of foam (sitting): Polyurethane foam T30 + HR
Density of foam (back): Foam T2540