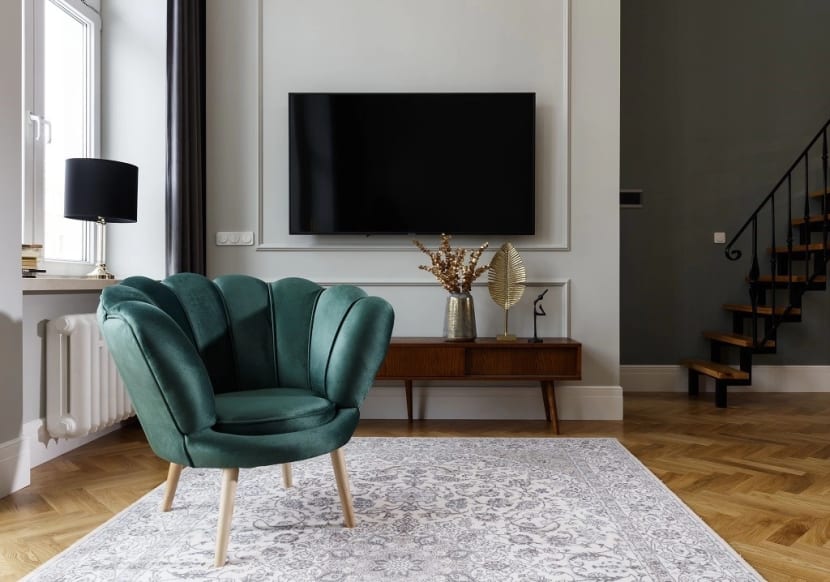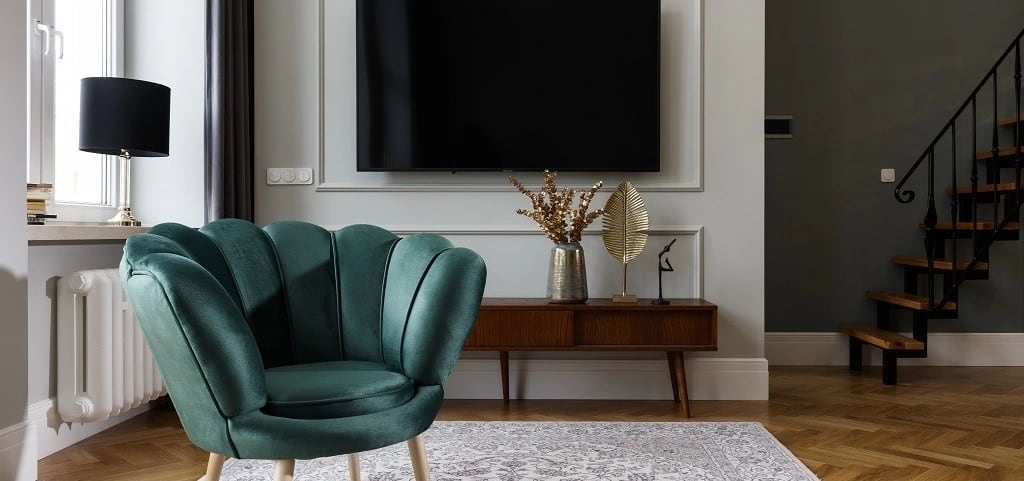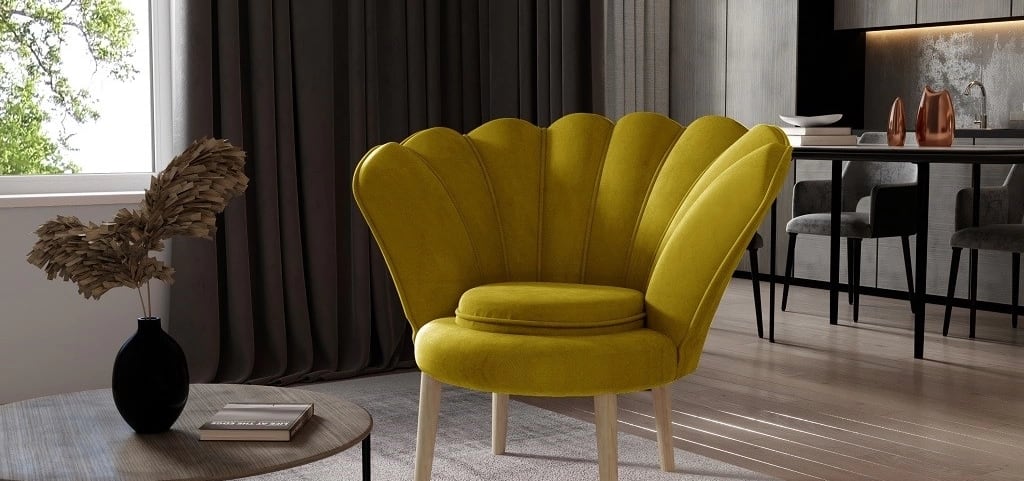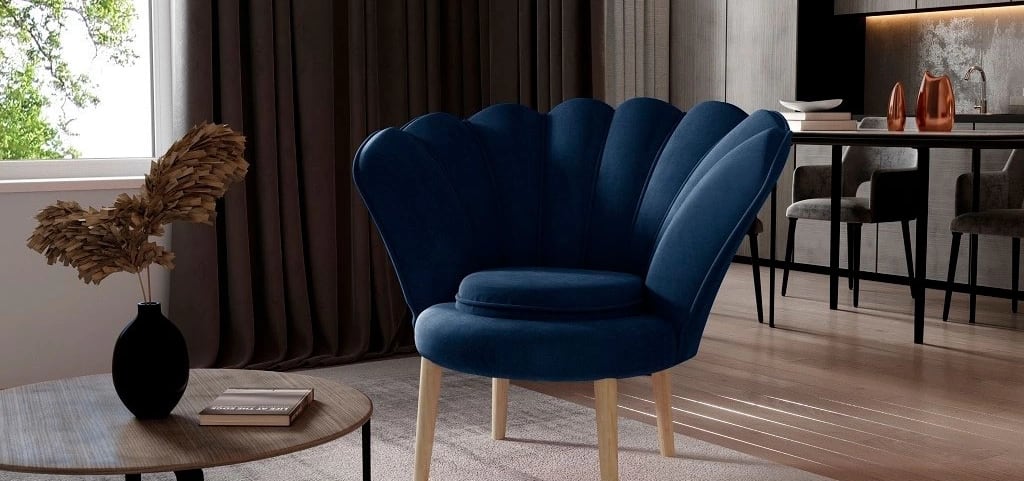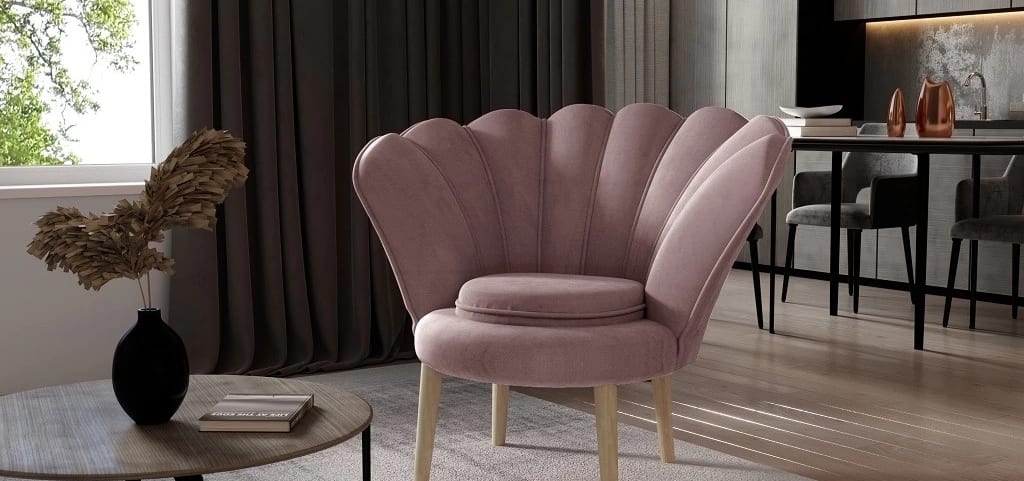 Vivien Armchair - delicacy and elegance
Bring style to any room with this iconic armchair. An elegant look enclosed in a delicate, small armchair - this is the Vivien armchair. Covered with velvet upholstery, the piece of furniture is decorated with beautiful stitching, and the wide backrest ensures comfortable rest and a great look. The Vivien armchair is of a stunning style and of quality made to measure. This piece of furniture boasts with true craftsmanship, gentle seams and a streamlined backrest. All this ensures a perfect look and comfort.

Vivien Armchair - perfect for both the living room and the bedroom
The Vivien armchair was designed for lovers of timeless design. The original look resembling a shell will perfectly fit both in a modern living room and in a cozy bedroom as a complement to, for example, a dressing table. The armchair has a deep, comfortable seat with a decorative backrest. High, wooden legs with a length of 27 centimeters give it lightness and grace. The dimensions of the armchair are: 95.5 x 82 x 85.5 cm, so it will be great in large spaces. This modern armchair is a striking update while adding functional, extra seating space in many different arrangements. It will work both at home and in the office or a beauty living room. Offering the perfect space to curl up with a blanket and your favorite book, our beautiful Vivien upholstered armchair will easily transform your decor. This piece combines a classic look with a striking modern twist to create a piece of furniture that brings a refreshing atmosphere for you to enjoy. The Vivien armchair is available in a wide range of colors and fabrics, thanks to which you can perfectly match it to your interiors. Believe us, this beautiful and delicate armchair is the perfect addition to your home!
Chic, shell backrest
Upholstered back
Wooden feet
Possibility to choose a color option from a wide range
Chair width: 95,5 cm
Chair depth: 82 cm
Chair height: 85,5 cm
Seat cushion depth: 53,5 cm
Seat cushion height: 42 cm
Leg height: 27 cm
Product weight: +/- 20kg.