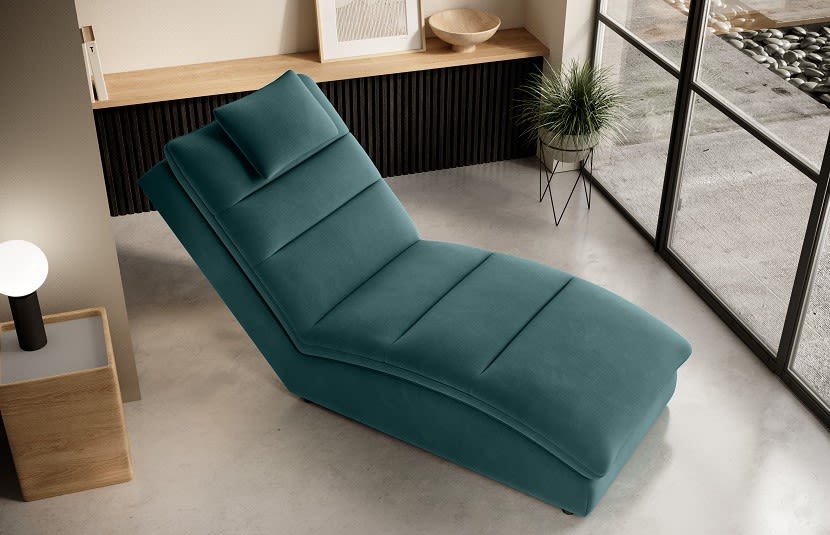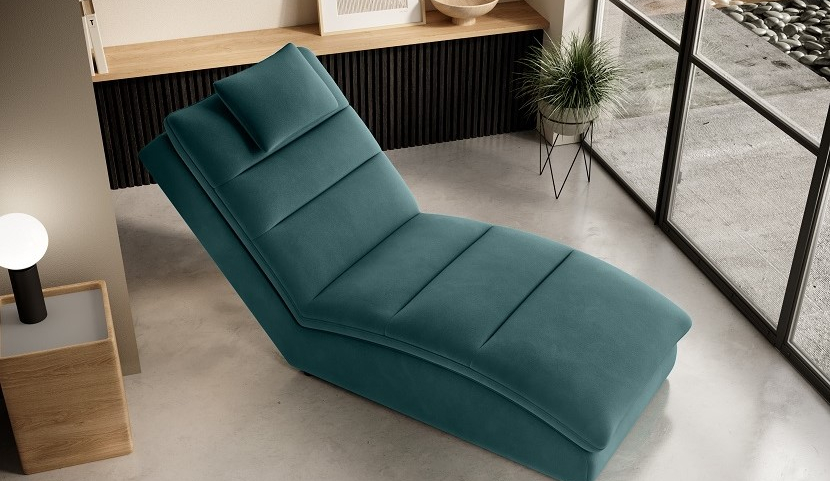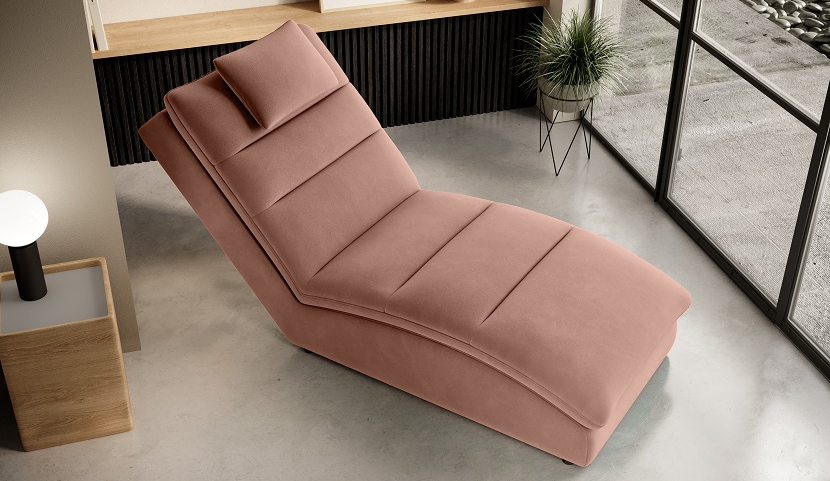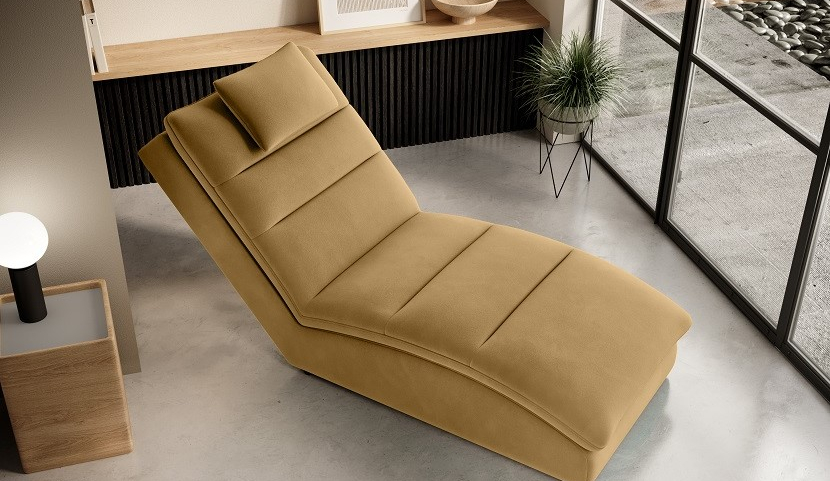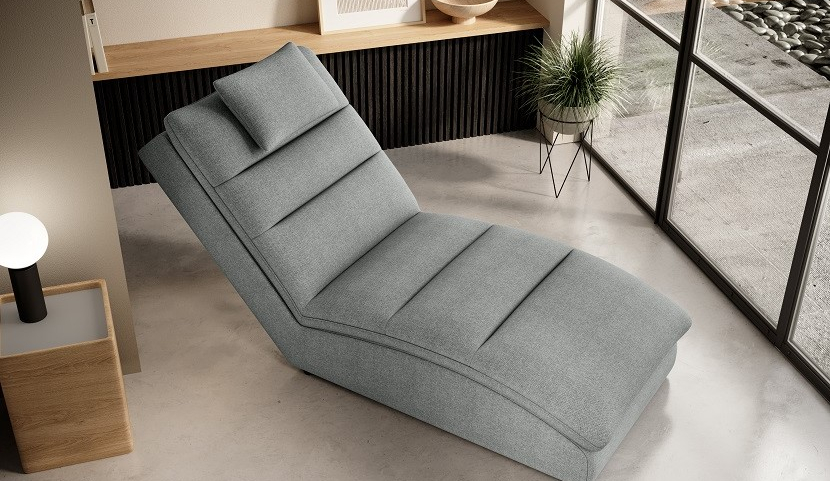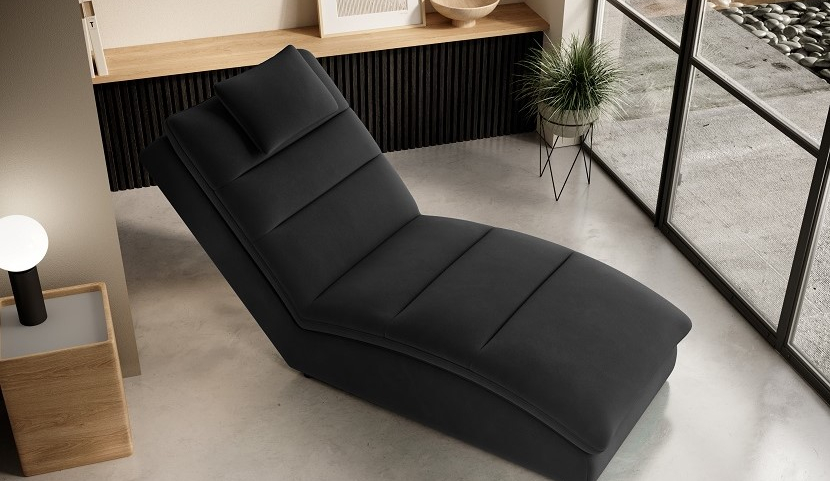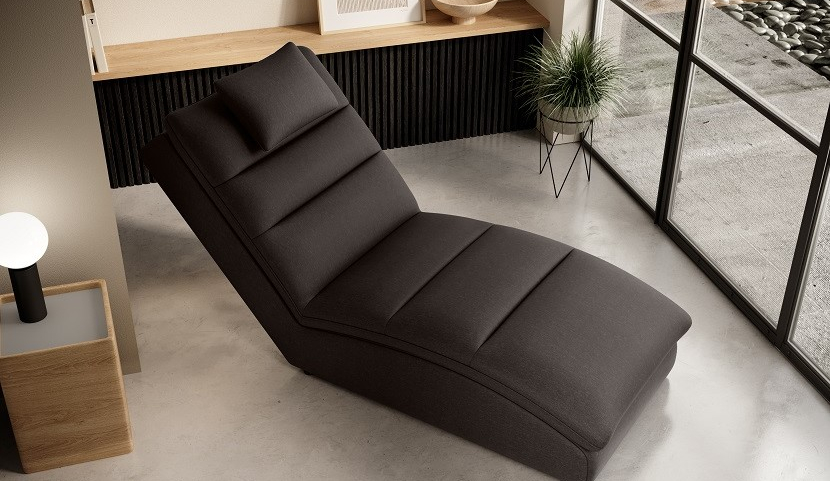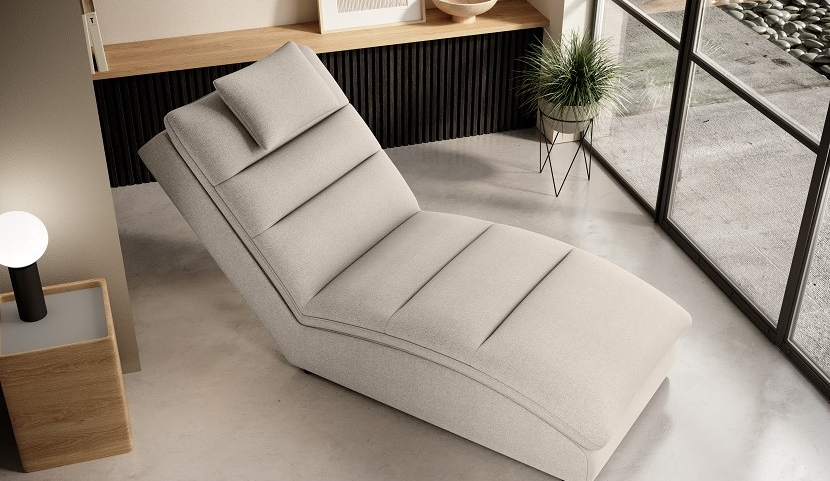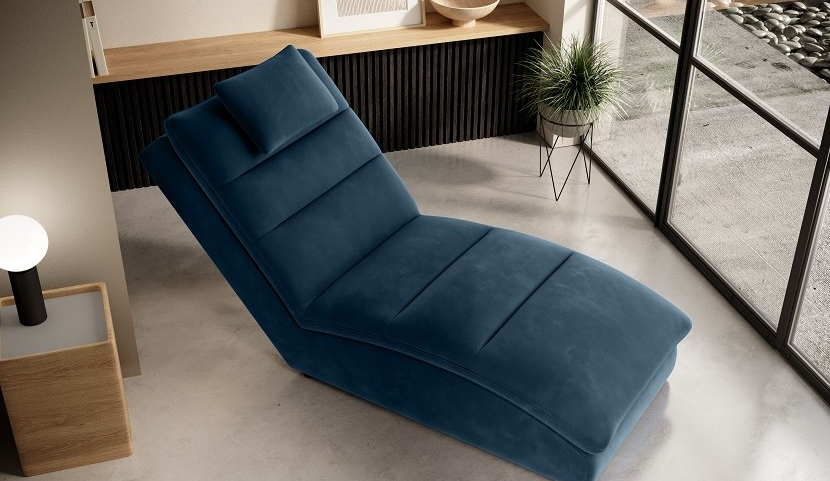 Taco Chaise Longue
Does your home lack space to relax with a good book in the afternoon? Do you follow the latest trends with flushed face? Then you couldn't do better! We present to you an absolute must-have in a contemporary interior, i.e. a stylish Taco chaise longue. This extremely shapely piece of furniture is distinguished by its characteristic silhouette - the arched seat is combined with a simple, slanted backrest. In this way, a surface was obtained that allows you to take a comfortable, semi-reclined position, which will undoubtedly make your stay at home more pleasant. At the same time, the profile of the model perfectly adapts to the natural curves of your body, so when lounging on the chaise longue you have proper support for the spine and loins. In this way, even a few hours spent watching your favourite TV series or an after-dinner nap will not end with unpleasant back pain for you! The soft headrest will ensure that you do not have to bend your neck in vain, which you will certainly appreciate when reading or using your smartphone.

Taco Chaise Longue - your ally in the fight against boredom
An additional advantage of our piece of furniture is its elegant design. Flowing lines meet here with transverse stitching and a wide range of available fabrics and colours. So you get a chaise longue at your disposal, which you can easily incorporate into the decor of virtually any room, building an unprecedented atmosphere in it. Do you opt for the minimalist coolness of the Scandinavian style? Are you delighted to see the glamor full of splendour? Or maybe your heart beats faster at the thought of predatory industrialism? With Taco, the arrangement of any space will become fabulously simple!

Taco Chaise Longue - a comfortable piece of furniture for you
Our modern Taco chaise longue is a carefully thought-out proposition that puts the comfort of its user in the first place. Its depth of up to 170 centimetres will allow you to sit down freely and arrange it the way you like the most. The other dimensions - 85x95 centimetres - make the product ideal for smaller rooms. Therefore, you can easily place it in a small guest room or put it in a studio apartment to gain a stylish and comfortable space to rest. Taco focuses on the best materials, which is why you will find highly elastic HR furniture foam inside. It is distinguished by its considerable flexibility, which allows it to gently cradle your body, while properly supporting it. In addition, this foam, thanks to a special cellular structure, is resistant to distortion and stretching, so our product will enjoy your eyes with its flawless beauty for a long time!
Elegant stitching on the surface of the furniture
Free-standing model - has an upholstered back
Highly elastic HR foam in the seat and backrest
Modern design
Available in many colours and fabrics from the ELTAP collection
Flat feet do not scratch the floor surface
Material used for the production of legs: plastic
Chaise longue width: 85 cm
Chaise longue depth: 170 cm
Chaise longue height: 95 cm
Seat depth: 117 cm
Seat longue height: 46 cm
Backrest height: 70 cm
Leg height: 3 cm