Rivia Continental Bed 90x200
back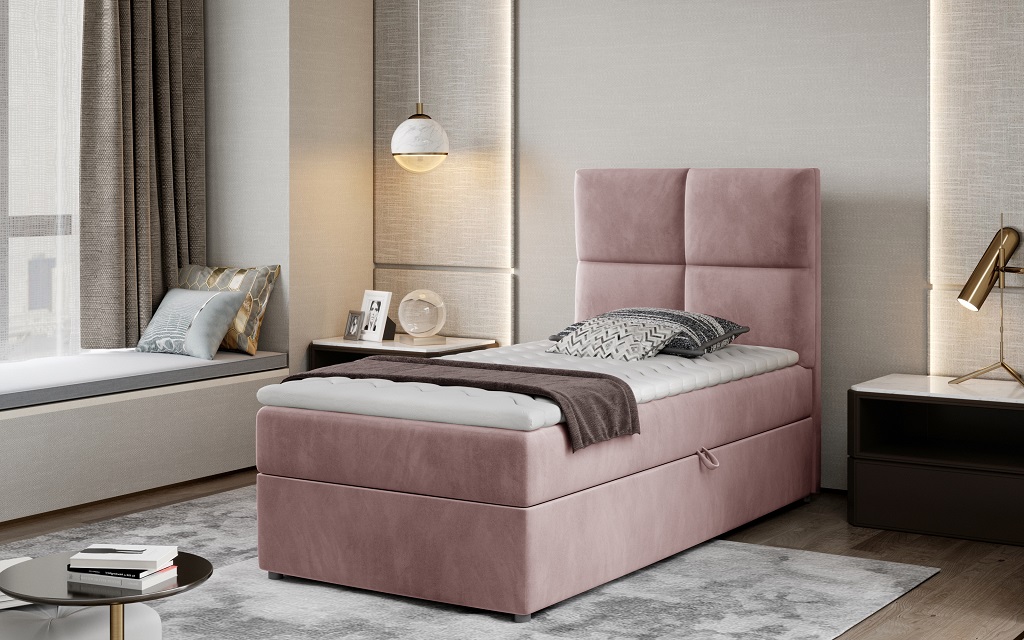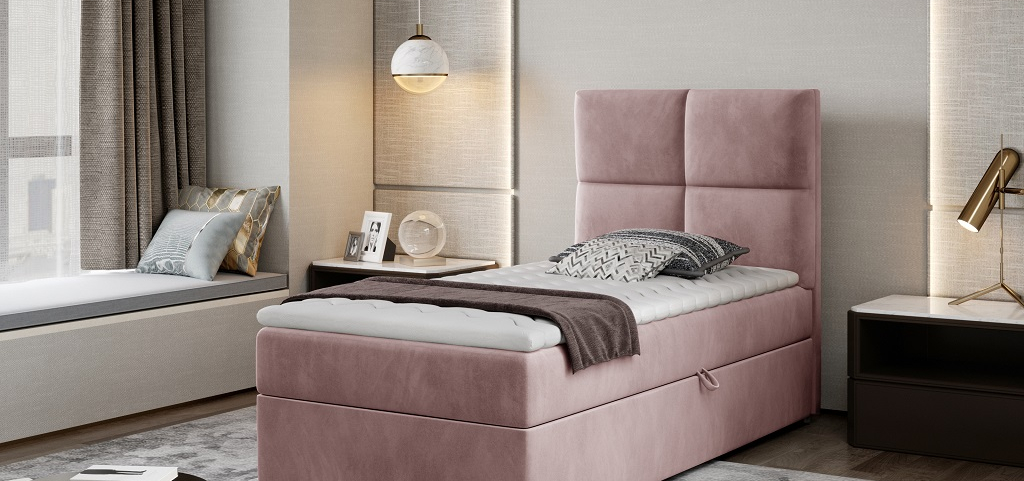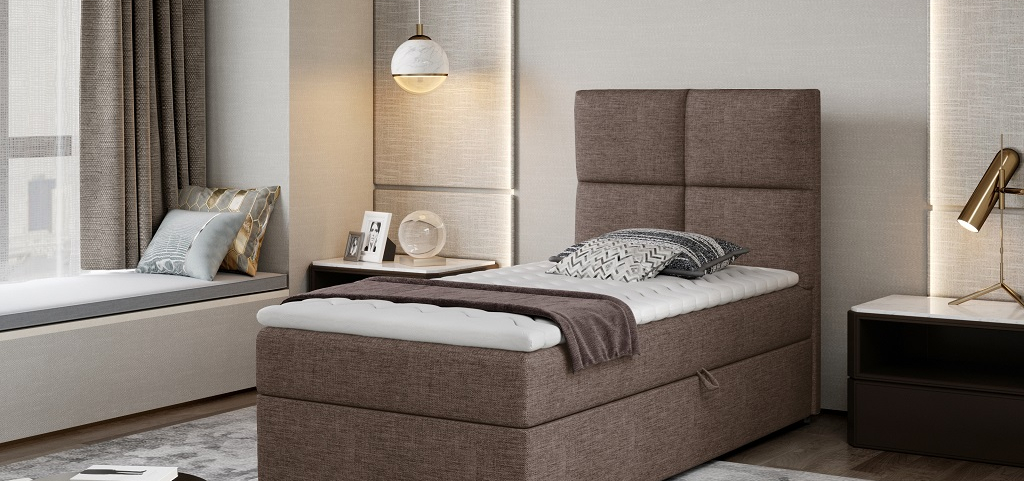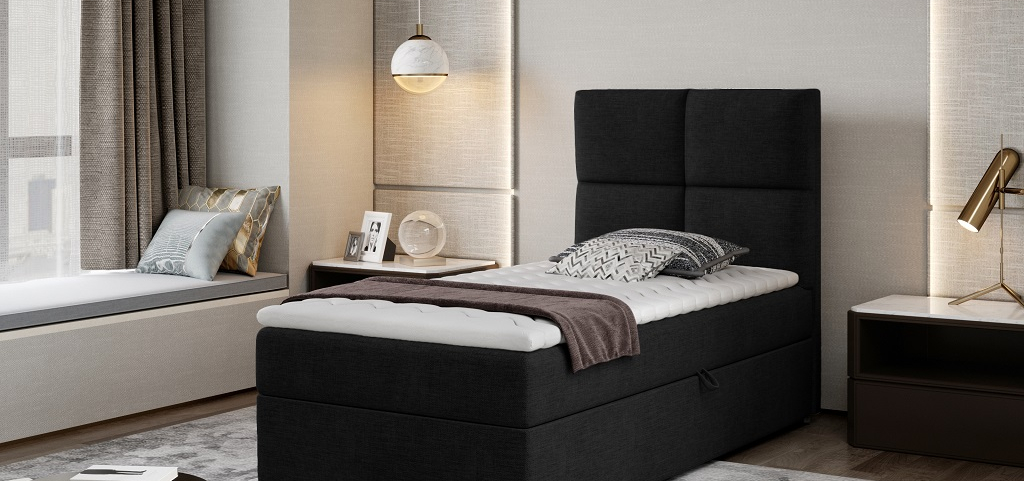 Rivia Bed - a handful of originality as part of visual simplicity
We do not need large continental beds for all rooms in our house, which in fact take up quite a lot of space. Not every huge bed must also be the heart of the bedroom, standing in its centre. Maybe it is worth this time betting on minimalism? Indeed! Not only you can, and sometimes you just have to! Less can also be more. The Rivia bed from Eltap does not limit you with anything - neither in design nor in size! It is the best alternative for both small and slightly larger rooms, where you value a lot of free space. Rivia can also be a perfect piece of furniture for a child's room and a guest room. You choose which interior you will crown with a truly royal finish in the form of such a unique bed as Rivia. The visual simplicity of our furniture is distinguished by the original headrest, divided into four parts. Is this what maximum comfort looks like? Definitely! The symmetrical parts of the headrest not only create a visual softness, but also a positive, physical and comfortable feeling. We recommend it, see for yourself! The geometric form of such a finish gives the impression of three-dimensional and structural order. You can relax and unwind on such a bed. You can feel calmer on it, but also safe, because everything here is full, complete and well-organized.
If it is still not enough and your visual sensations are not yet fully satisfied - just check out this palette of vivid colours! From yellow tones to burgundy, blue and green colours! Find something for yourself and, thanks to the Rivia bed, create a space you will love! As it turns out - At Eltap, small is not only beautiful, but also very comfortable!

Rivia - in this single bed you will sleep as in a double one!
Something like a simple form, but with a royal finish. We are not only talking about the first visual sensations, but also the actual sensations that come from the highest comfort you can imagine. High, comfortable headrest, 90x200 cm sleeping area, spacious and comfortable seat… What more could you ask for? If you are bored of clichéd tones, and in your child's room or in the room intended for guests - boredom has settled - stop it once and for all with a new bed in your interior. Professional finish means that we can certainly say that this bed has that "something" in it. Let the laurels of comfort flow straight to the legs of the Rivia bed. We are absolutely delighted with the one! Check it out and you!
Comfortable seat made of bonnell
Spacious container for bedding with a fabric handle
Sleeping area 90x200 cm
Number of containers for bedding: 1 pc.
Available in selected colours from the Eltap collection
Product width: 90 cm
Product depth: 210 cm
Headrest height: 108 cm
Seat height: 53 cm
Sleeping area: 90x200 cm
Foot height: 3 cm