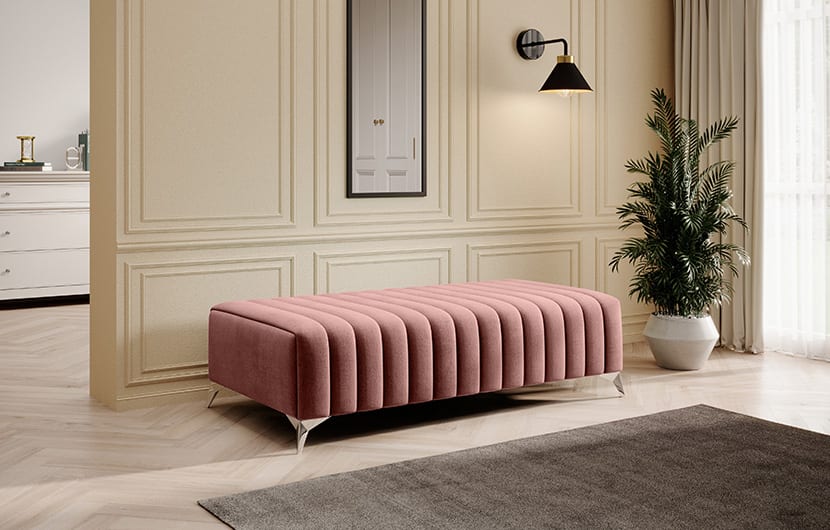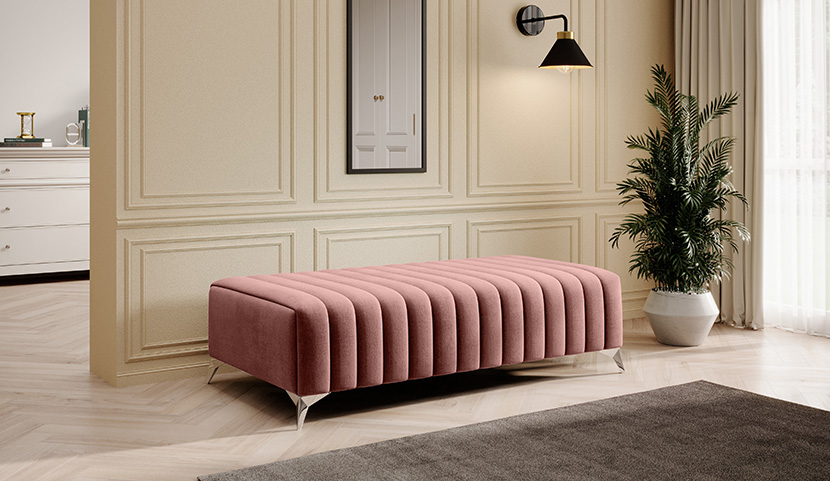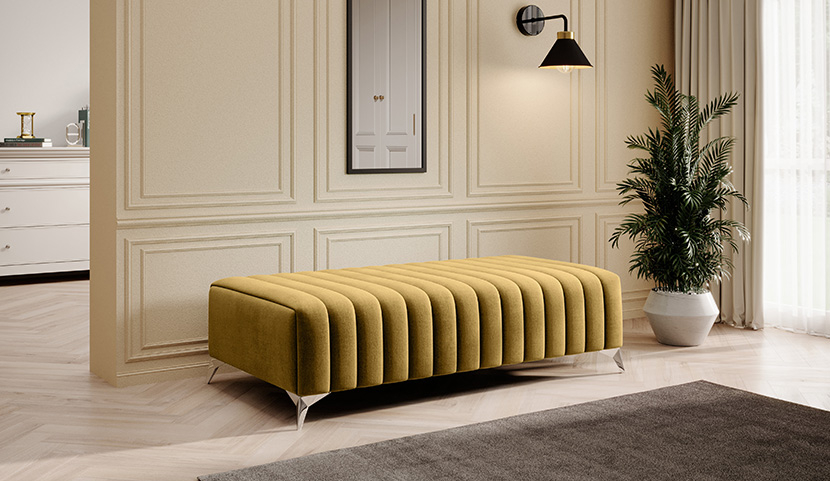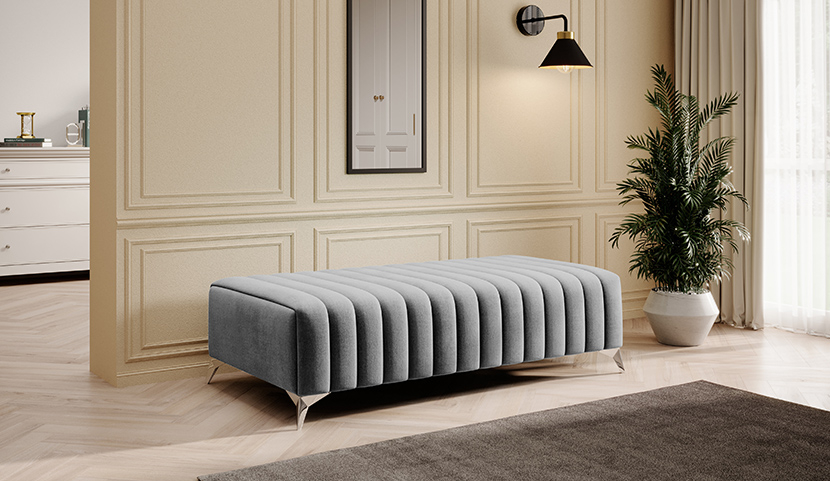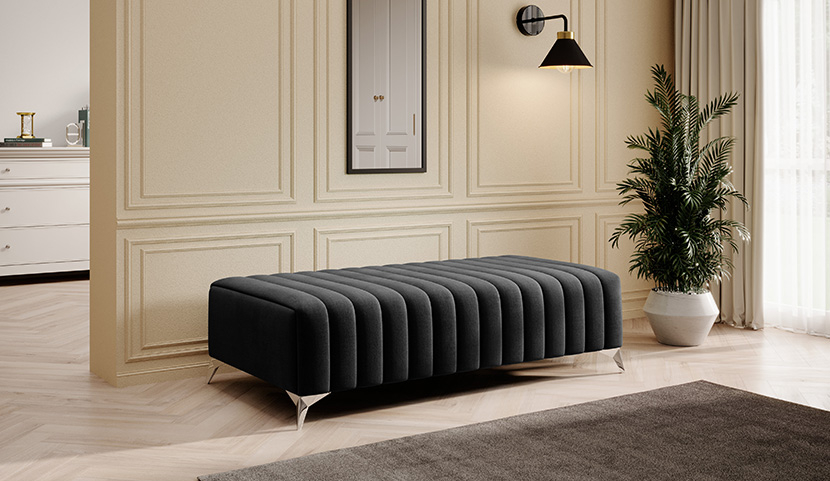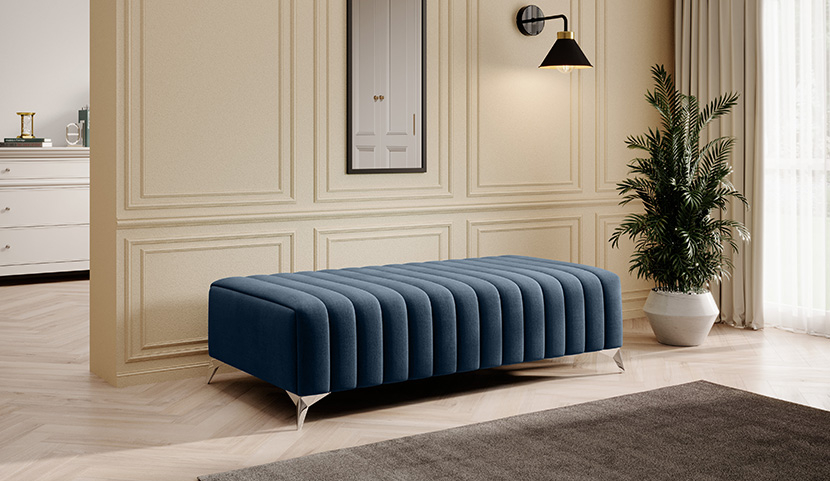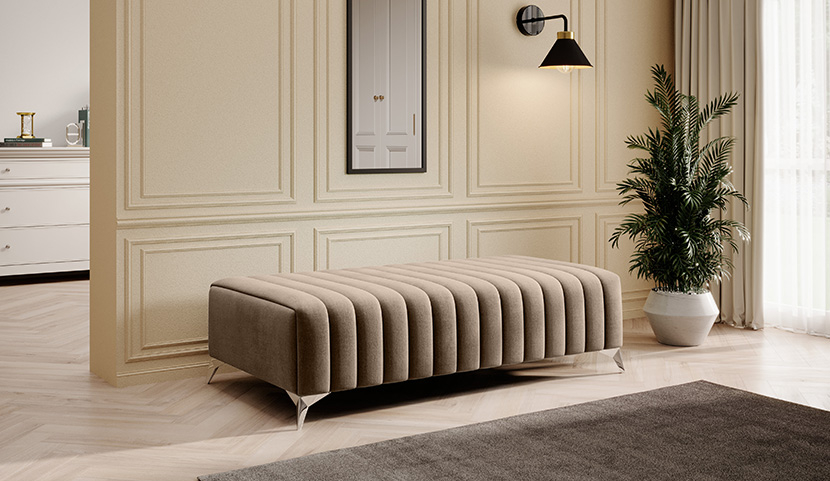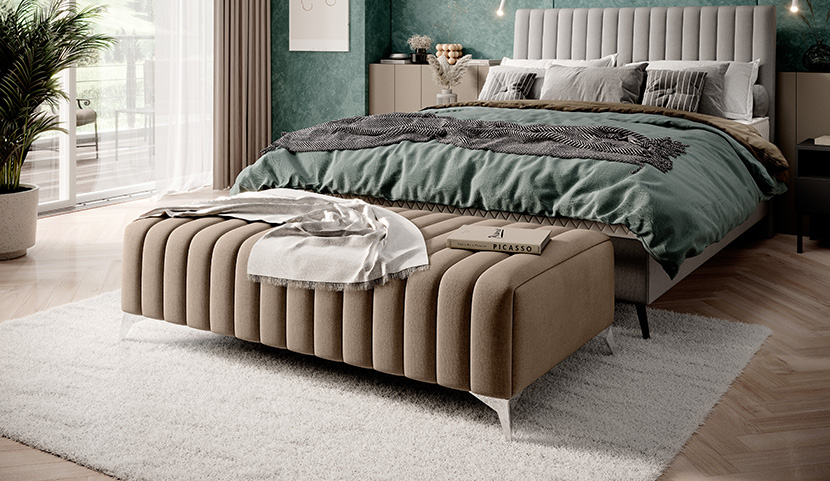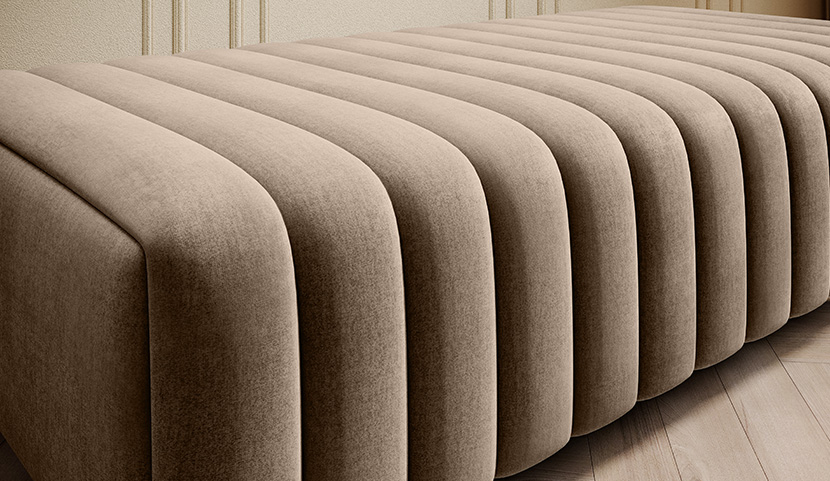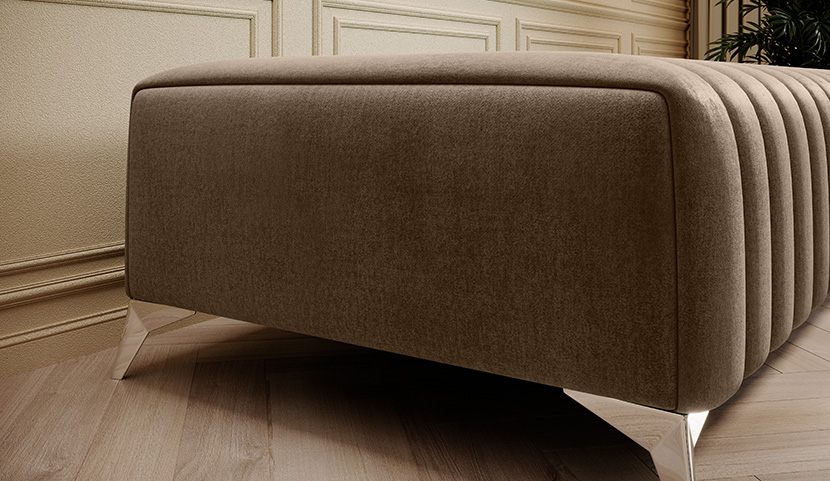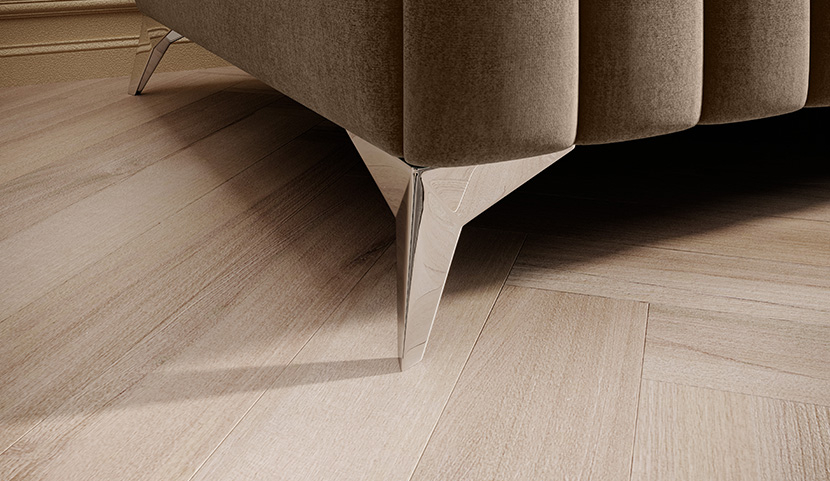 Laurence pouf - Elegant and Comfortable Furniture Accessory From the Laurence Collection
Want to add some unique charm and functionality to your living room? Or would you like to bring a touch of luxury into your home with a unique piece of furniture accessory? Discover the Laurence pouf from the ELTAP collection - a truly versatile piece of furniture that fits perfectly in both modern and classic interiors. This elegant pouf impresses with its design while providing an unmatched relaxing experience.

Laurence pouf - Perfect Synonym for Comfort and Elegance
The Laurence pouf was designed with your comfort and convenience in mind. Its seat is made of high-flexible HR foam, which guarantees long-lasting comfort. In addition, B-type corrugated springs perfectly adapt to the shape of your body, providing adequate support for the spine. This is the perfect place to relax and rest your feet after a long day.
The Laurence pouf is also known for its excellent workmanship. Its legs are made of chrome-plated steel, which not only gives the accessory elegance, but also provides strength and stability. Thanks to the height of the legs - 9 centimeters, it's easier to keep your place neat and tidy, plus it provides convenience for cleaning robots.

Laurence Collection - Perfect Harmony of Furniture Creating a Unique Interior Design
Furniture from the Laurence collection, made up of sofa, armchair and corner sofa, are matched to each other and create a cohesive, splendid interior arrangement. The Laurence pouf is the perfect match for the other pieces in the collection, which combined together will give your living room a unique personality.
Thanks to its dimensions - 64 cm in length, 132 cm in width and 36 cm in height - the Laurence pouf will be perfect even in rooms with limited space. Its load capacity of 90 kg ensures durability and safety during use.
The Laurence pouf is synonymous with class, elegance and versatility. It not just complements your living room decor, but also adds some unconventional touch to it. Go for the Laurence pouf and enjoy a furniture accessory, which is not just eye-catching, but also comfortable and functional in use, and will surely add a sparkle to your home and delight your visitors.
High chrome legs
Comfortable seat with highly elastic HR foam
Decorative stitching
Corrugated spring type B
Our offer also includes: sofa, corner sofa and armchair
Product length: 64 cm
Width of product: 132 cm
Hight of product: 36 cm
Hight of legs: 9 cm
Weight: 39 kg
Lifting capacity: 90 kg
Materials used for the production of furniture legs: chrome steel
Type of foam: HR foam + T3030 + T2130
similar products - Pouffe