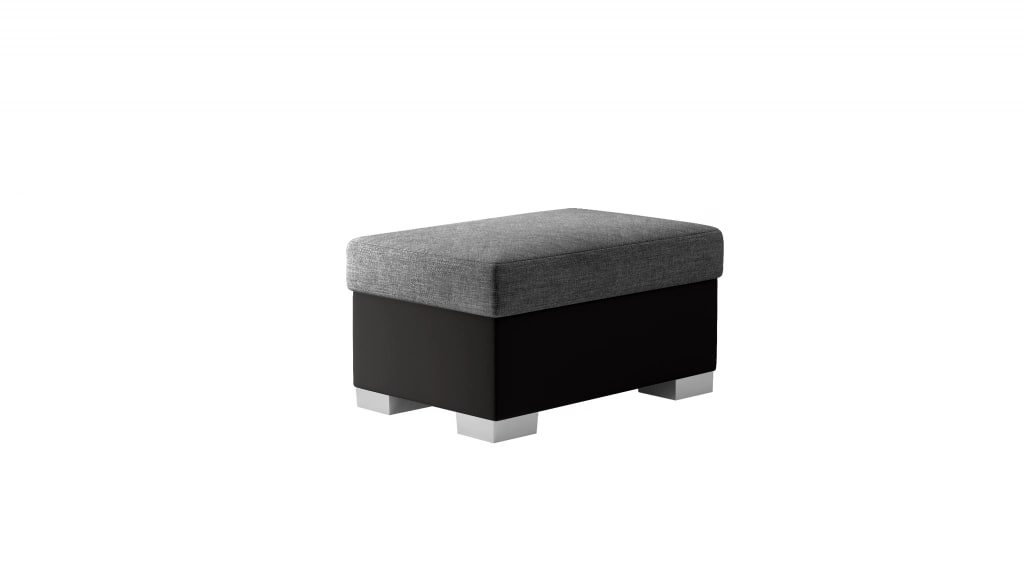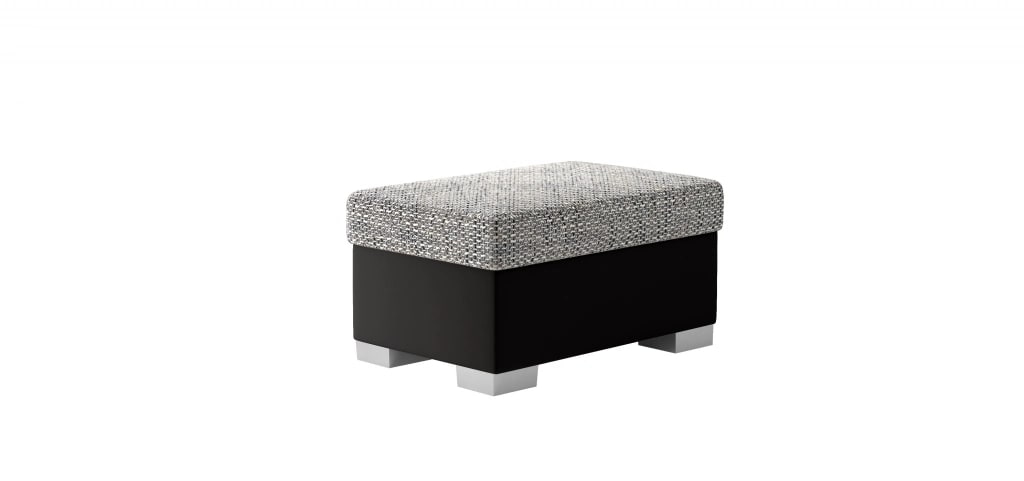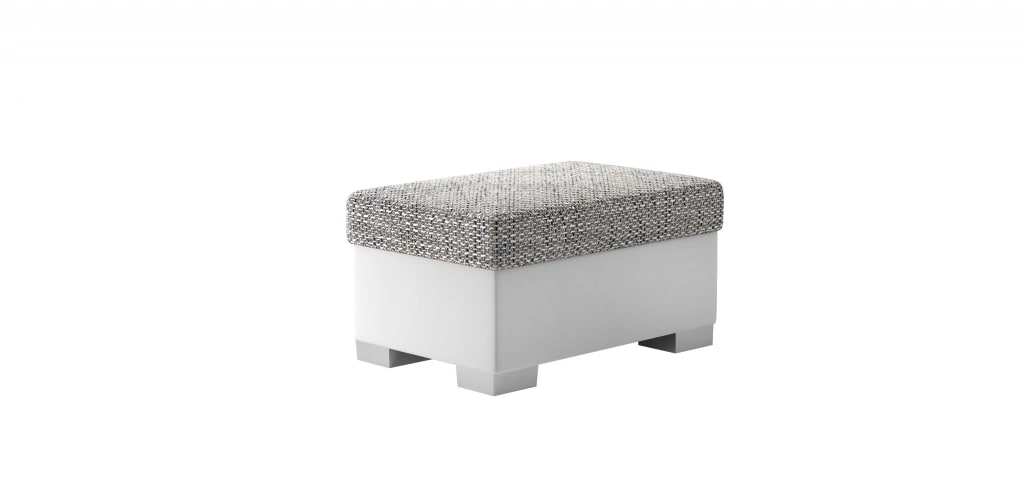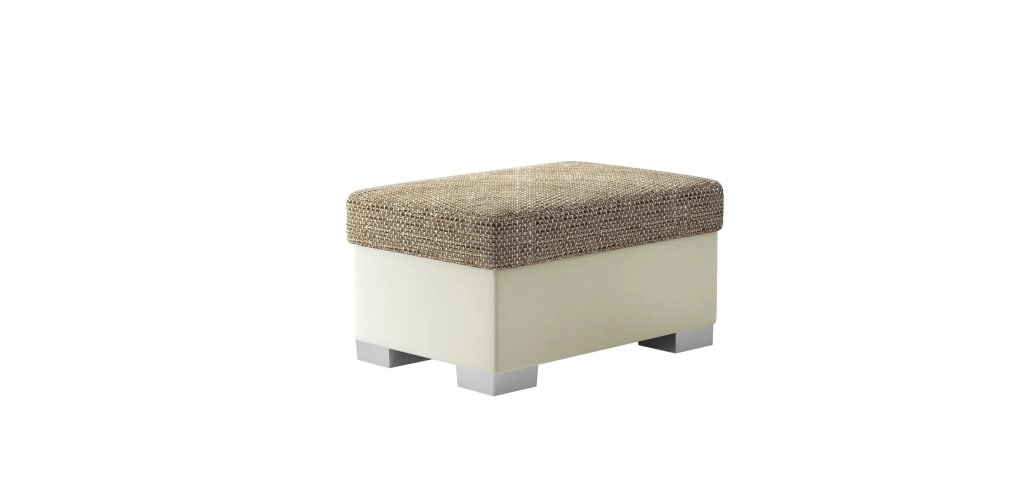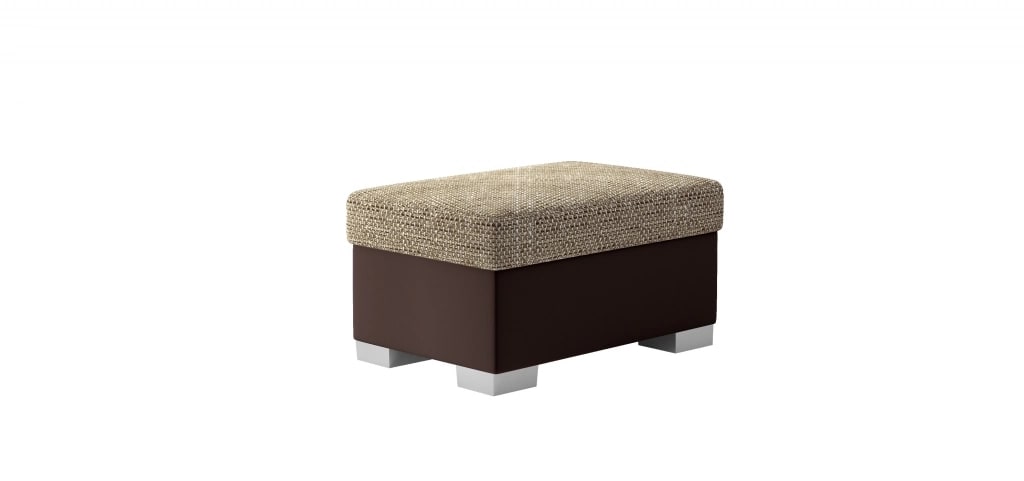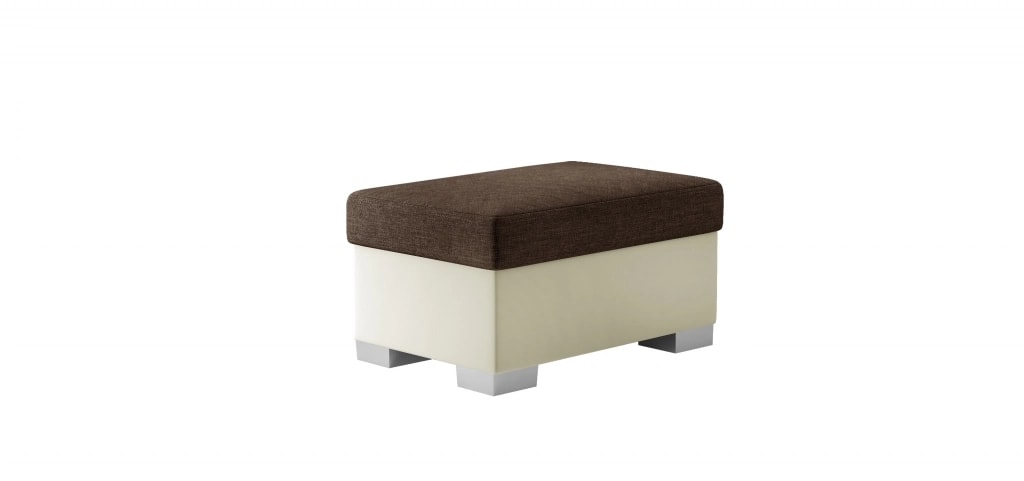 R4 XL pouffe
A modern choice, with high functionality and refined styling. This is the R4 pouffe, both an accessory and a perfect match for living rooms with lofty design and bedrooms with style, improving the comfort of our relaxation.
R4 pouffe: elegance by simplicity
The simple, tested, and proven design in a rectangular form, is complete with refined features and additions, such as silver feet made from high-strength plastic and the robust yet elegant upholstery material. The R4 pouffe enchants with its modern and stylish design, as well as the level of comfort. The rectangular form and 85x55 cm footprint ensure the pouffe forms a compact standalone piece of seating, one which works well as a standalone piece of furniture, as a footrest for comfortable lounging on a couch or in an armchair. The R4 is delightful in its simplicity and clarity of design lines, and the juxtaposition of two upholstery colours provides an elegant look. The pouffe is available in pairs of sombre colours and clashing tones, for an accessory that stands out as a key feature of your interior.
R1 pouffe with storage space: stable construction guaranteeing comfort and satisfaction
Looking for a sturdy design in your choice of furniture? The R4 pouffe combines the best of both worlds: it looks great while still being robust and incredibly comfortable. The pouffe is a trustworthy and reliable structure that ensures complete stability. The seat cushion is filled with T25 foam to ensure the right level of resilience and softness. The storage space concealed inside the pouffe is yet one more benefit.
If you need an accessory that is a true all-rounder with plenty of functions, look no further than the R4 pouffe. The classic construction, complete with a smart finish, allows it to look good in various interior styles, including minimalist, glamour, Scandinavian, loft and New York.
Spacious feet
Elegant upholstery
Combinations of two colour variants
Roomy storage
Product width: 85 cm
Product depth: 55 cm
Product height: 42 cm
Product weight: 18 kg
similar products - Pouffe