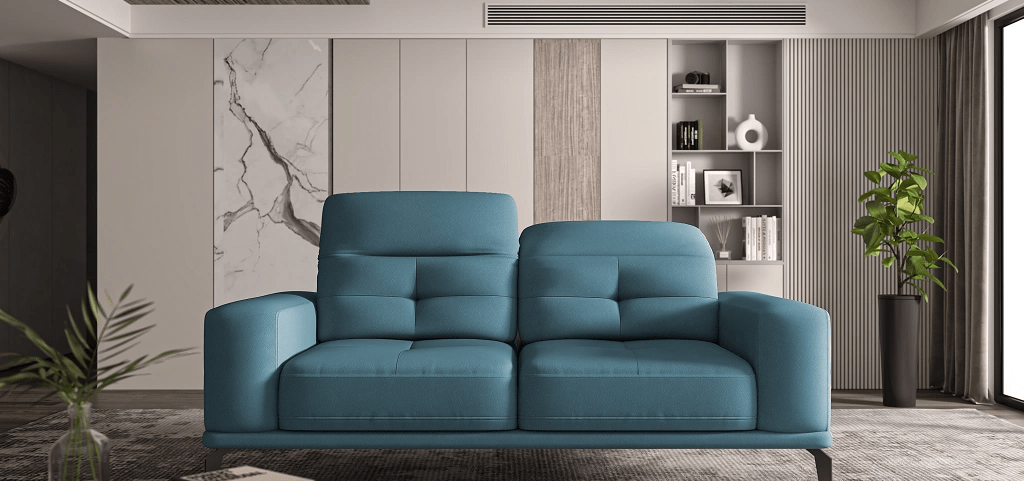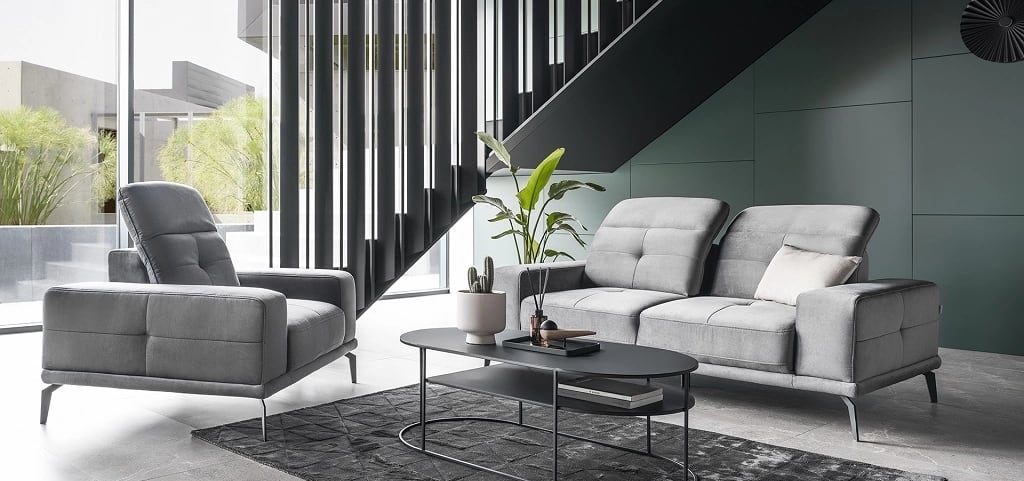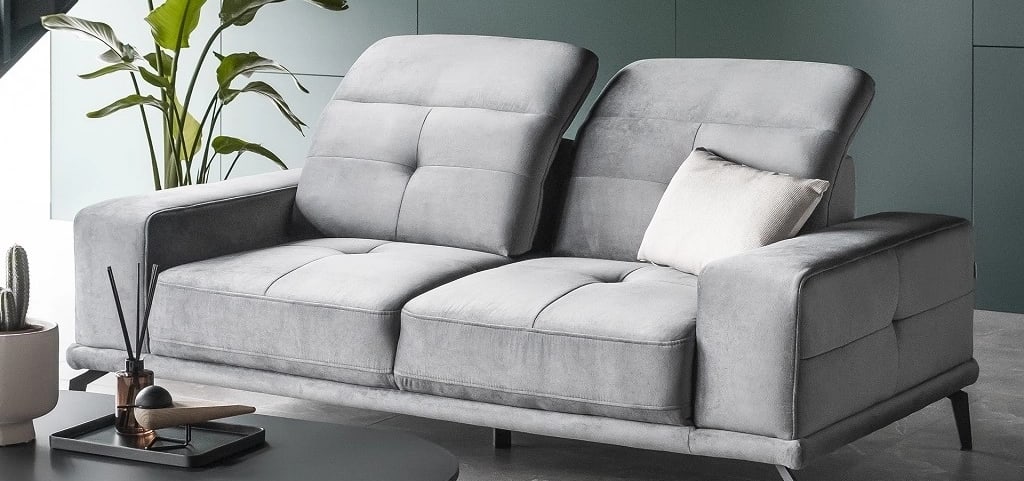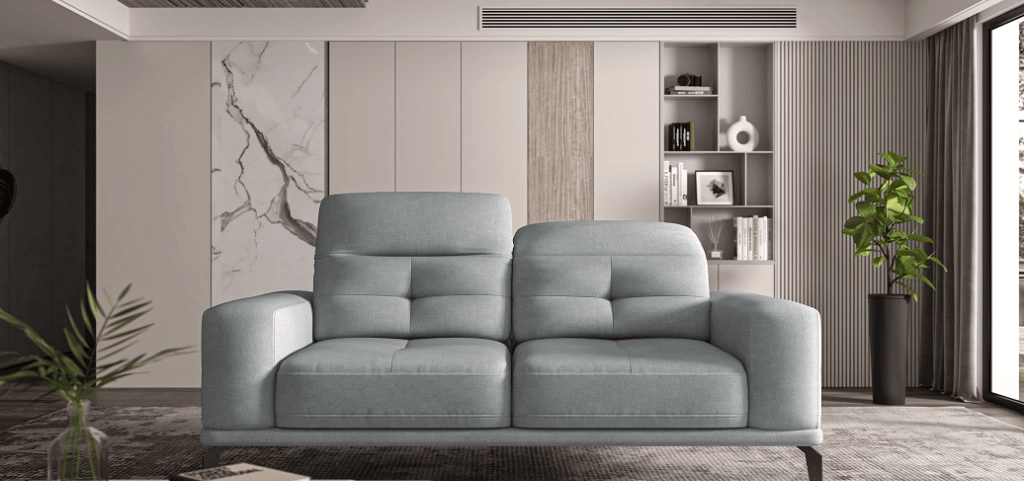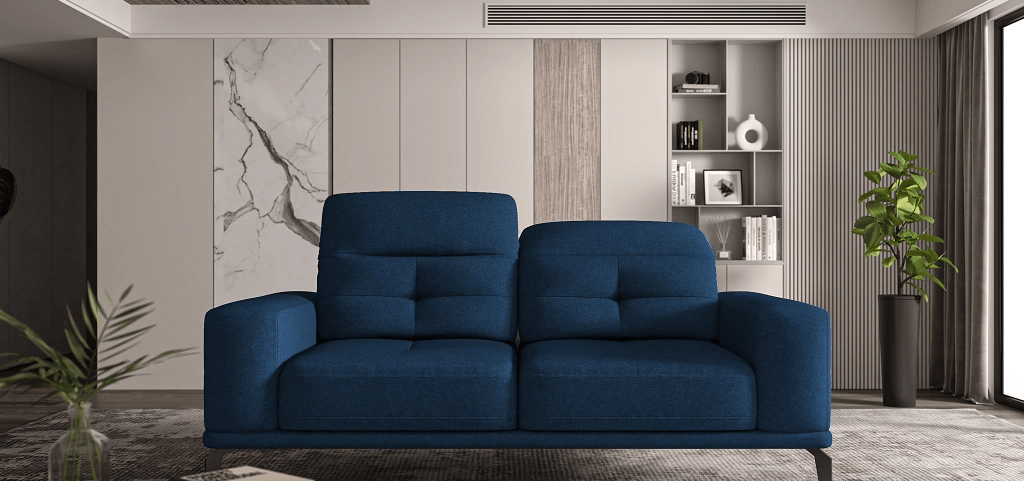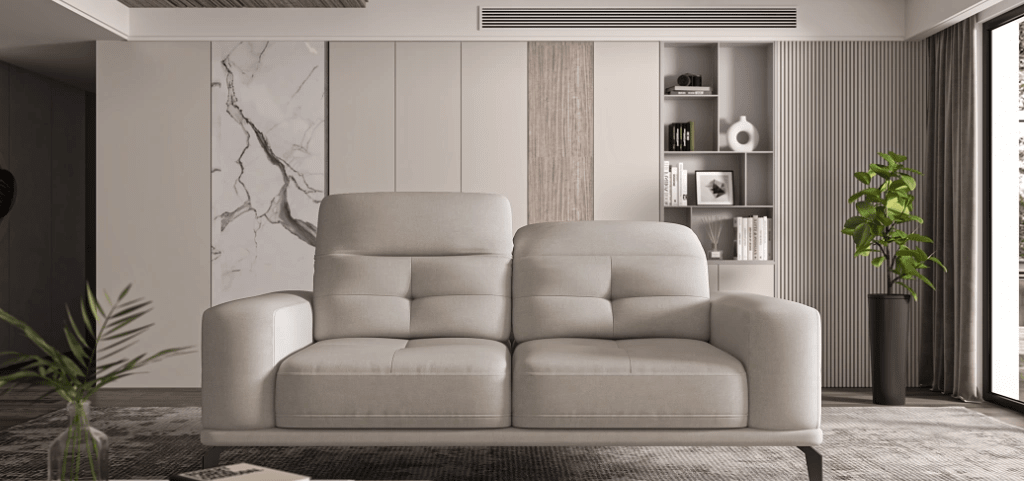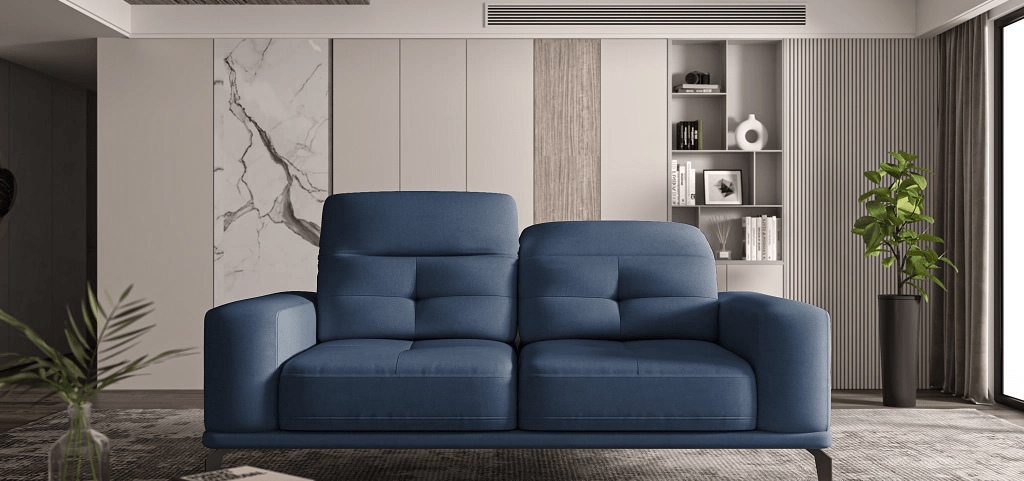 Torrense Sofa – perfect for lazy days
Close your eyes and think about the perfect sofa. Now open your eyes again. You were thinking about Torrense, right? Pleasant to the eye - and even more fun to sit - available with lots of interesting options. Modern design and contemporary style come together in this extraordinary sofa! It is suitable for many rooms, such as a living room, office or hall, because it does not take up much space. Its dimensions are: 195 x 113 x 106 cm. Torrense has been created to transform your interior into an artistic masterpiece of delightful style and exceptional comfort.
Torrense Sofa – convenience above all
The built-in backrest adjustment system allows the Torrense seat to be easily adjusted to various angular positions. This meets all the requirements for comfort and gives the possibility of a comfortable and peaceful rest. Adjustable headrests allow you to relax and unwind during a movie night, for example. The innovative HR foam filling and the corrugated spring connecting in the seat cushions ensure perfect comfort. When it's time for a nap, simply rearrange the backrest and get comfortable. The whole is completed with four steel legs with a clean, black finish. The legs of the sofa are as much as 17 centimetres, which makes it much easier to keep clean under the furniture. You can easily use a cleaning robot to maintain order under the sofa. The Torrense sofa is decorated with beautiful stitching with quilting on the seat and backrests. They add uniqueness to the entire structure and focus attention on this beautiful and modern piece of furniture.
Torrense – find the dream one
A modern piece of furniture, despite many amenities and exceptional comfort, must also match the decor and the rest of the environment. Of course, we've also thought about it and created many colours for this purpose, in which the Torrense sofa is available. From classic beige and grey to bottle green and an interesting shade of blue. Isn't it a perfect choice for long Sunday afternoons spent with your favourite book or movie? Certainly, the Torrense sofa is the answer to many modern needs related to a comfortable and nice piece of furniture. Not only is it comfortable, designer and modern, but it also looks great and will catch the eye of many.
Black steel feet; powder coated
Elegant stitching and quilting
Adjustable headrests
Adjustable backrests
Comfortable armrests
Modern design
Available in a wide range of colours
The seat is made of highly elastic HR foam
Also available: Torrense corner sofa, pouf and armchair
Couch width: 195 cm
Couch depth: 103 cm
Couch height with cushions: 108 cm
Seat depth: 55-65 cm
Seat height: 45 cm
Leg height: 17 cm
similar products - Sofas