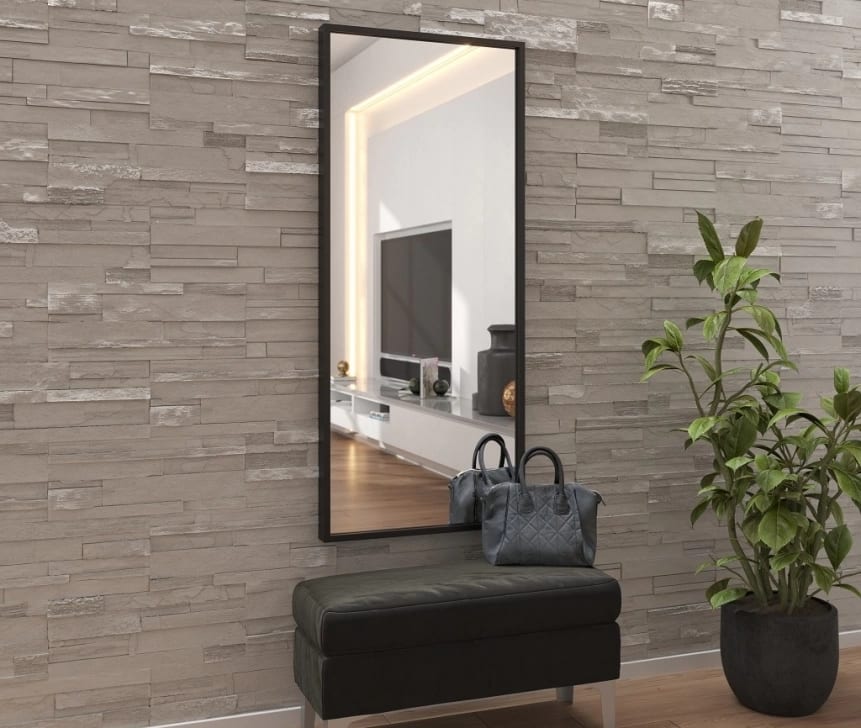 Available colors: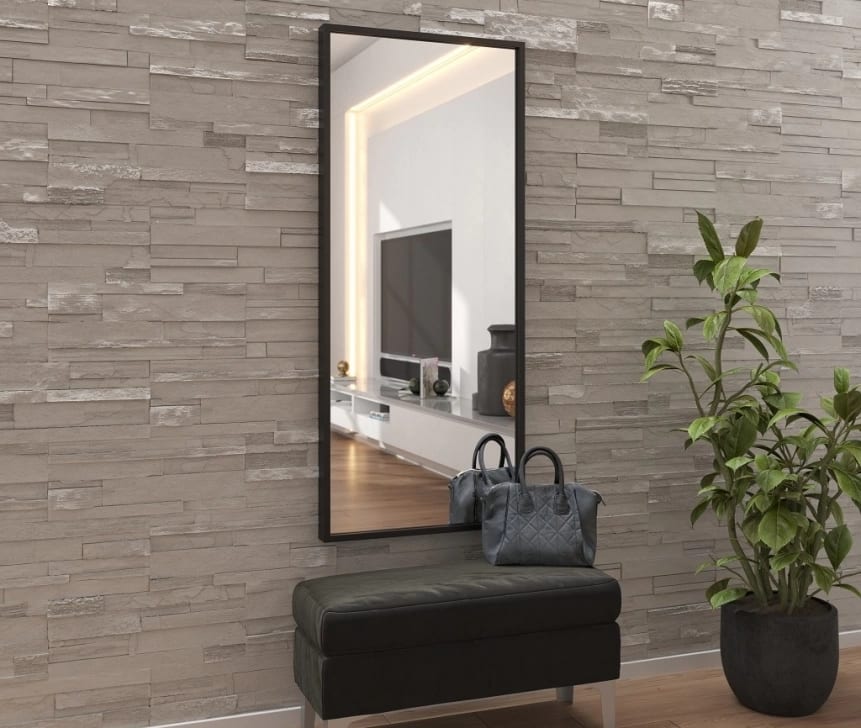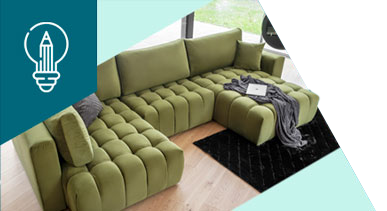 King of the living room, i.e. a corner with a sleeping function!
Follow our advice and choose the perfect piece of furniture for your interior.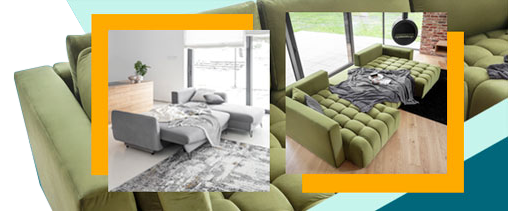 Vasto Mirror – Modern simplicity
Created to enhance the functionality and style in your home - the Vasto mirror. This modern, framed mirror is an impressive addition to be hung up in a bedroom, dressing room, hall, bathroom or living room. The future-proof wall mirror presents a beautiful, classic look, while introducing a touch of modernity to the room. Add this extraordinary piece of furniture to your interior to make it more attractive and to impress your guests.
Vasto Wall Mirror – The classics above all else
The Vasto wall mirror creates a harmonious combination of modern simplicity and the classic black. The frame made of wood is an element without unnecessary decorations, its black finish on the sides, can complement the existing decor. Hanging the Vasto mirror in a vertical orientation and its dimensions: 60 x 140 centimetres, allow you to see yourself from top to bottom at any time of the day. At the same time, Vasto introduces additional light into the room in which it is located. A modern decorative mirror is perfect for refreshing the aesthetics and opening up a room.
Decorative Vasto Mirror - Vertically or horizontally?
The Vasto wall mirror will look great on any wall. Its design will add a classic feel to the surrounding room. Whether you are interested in traditional or modern decor, the mirror will suit any aesthetic.
It is possible to hang up the Vasto decorative mirror vertically or horizontally, depending on what currently best fits the space. Wall-mounting pegs are included, which saves time traveling to the hardware store. All this to make the assembly of the furniture as easy as possible.
Minimalistic appearance
Rectangular shape
Glued mirror corners
Great interior decoration
Suspension pegs included
Specialized foil and HDF board - in case of breaking, the pieces do not fall apart
Hanging option: horizontally / vertically
Wooden frame
Packed in a protective foil, HDF board, polystyrene corners and channels, and a cardboard box
Mirror width: 60 cm
Mirror height: 140 cm
Mirror weight: 20 kg
Frame colour: black
similar products - Mirrors