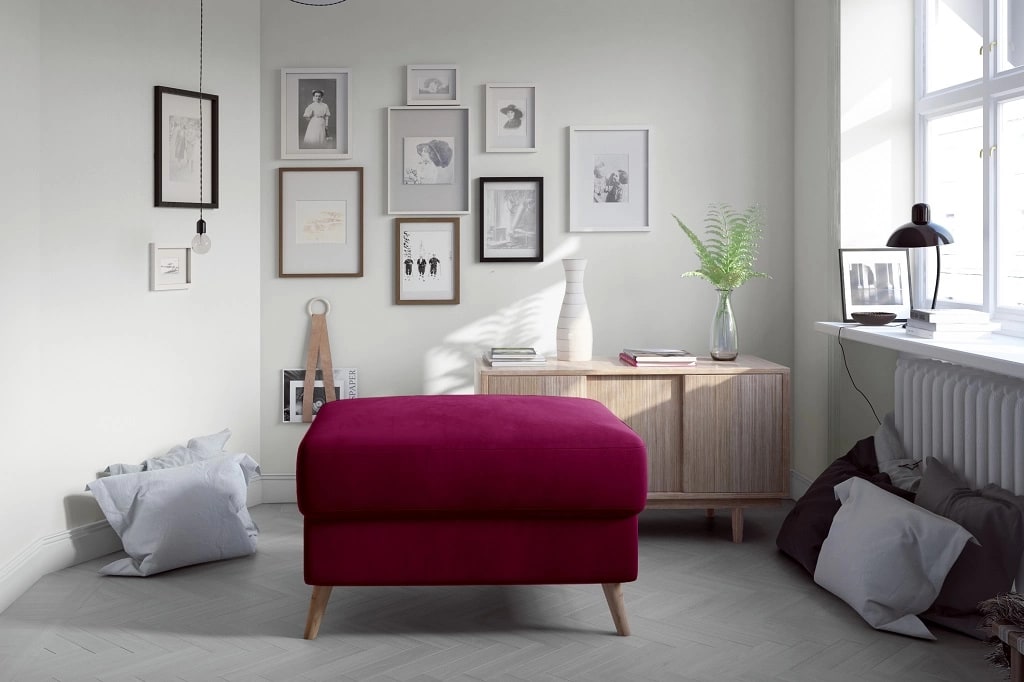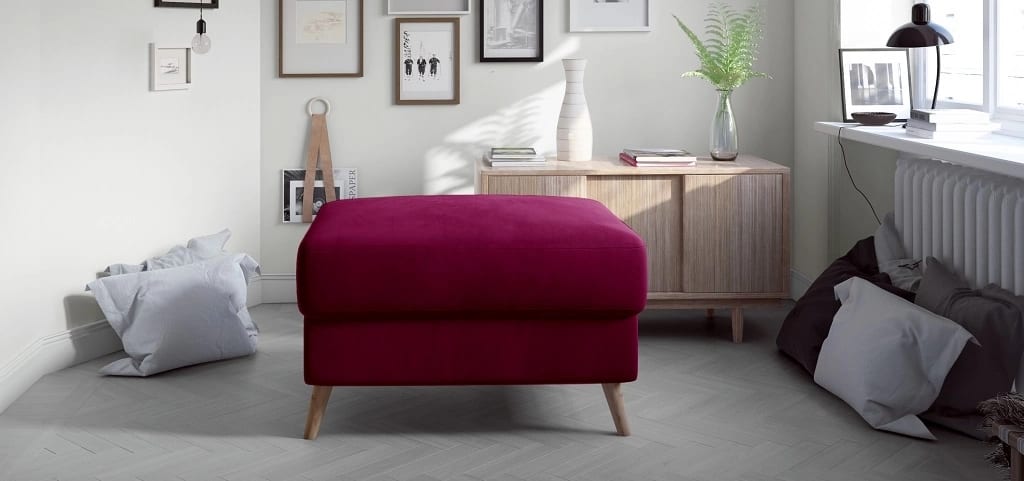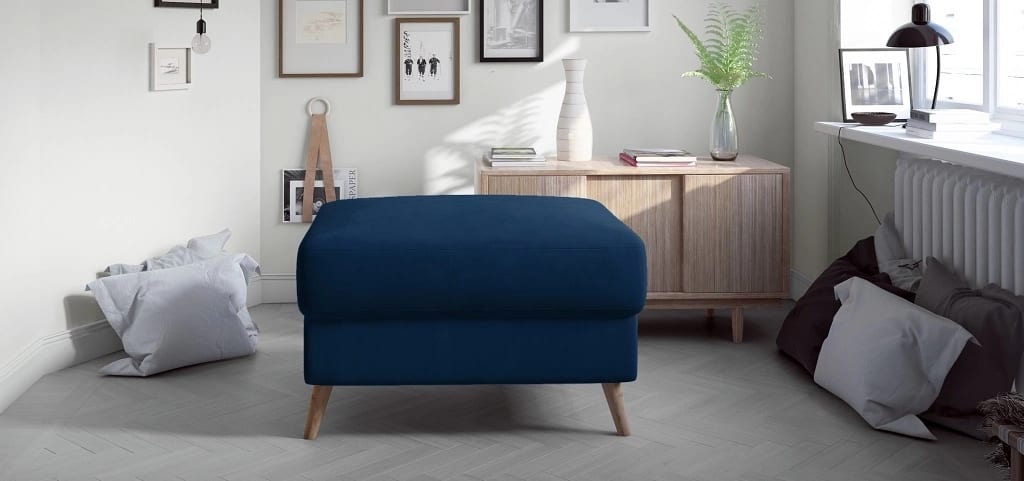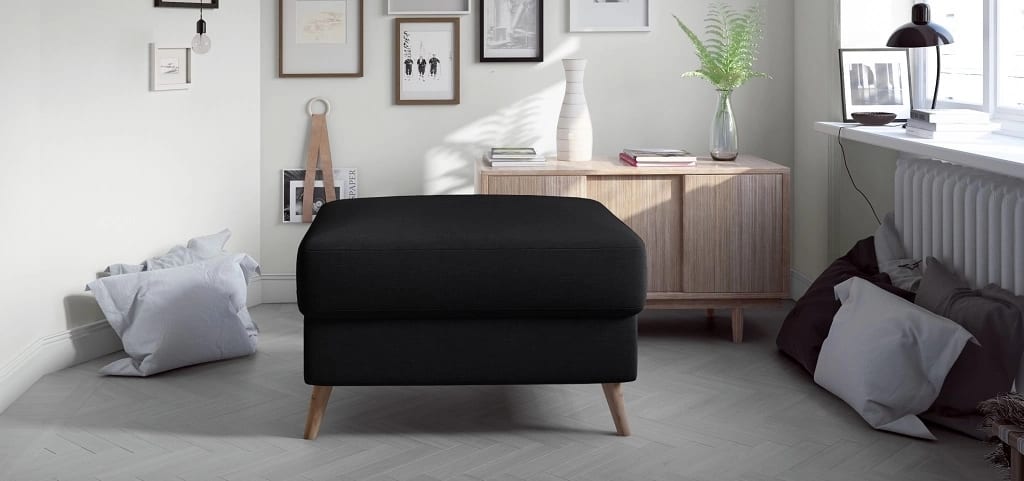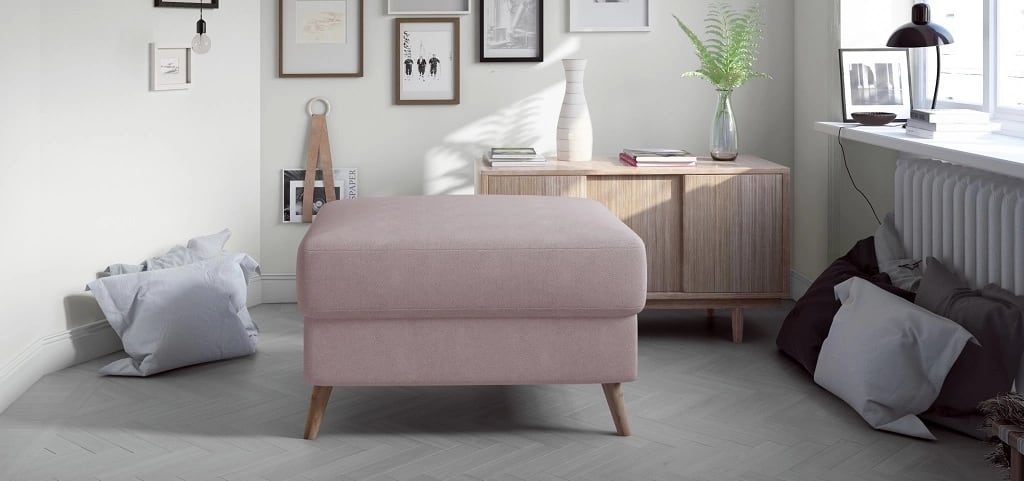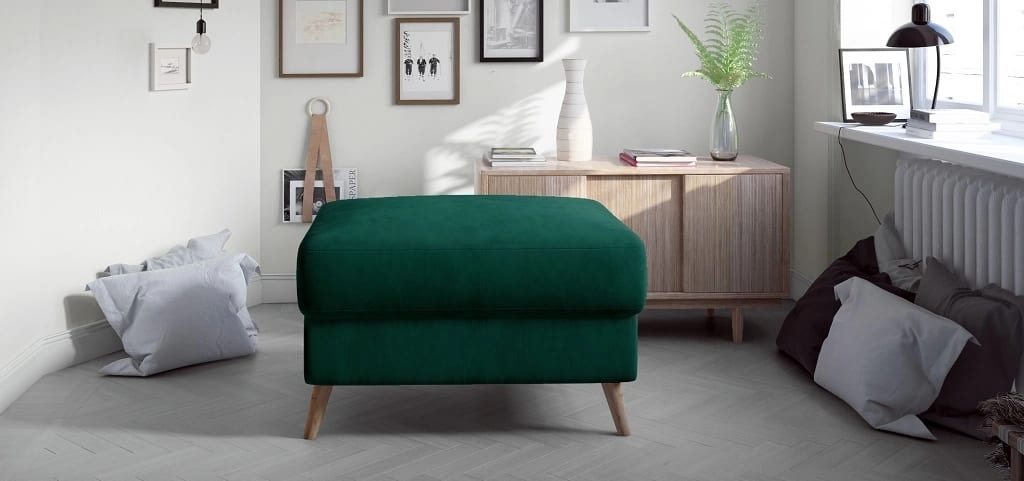 Asgard XL pouffe
Don't you just love to relax quietly at home? If you do, make sure you get the most out of it! A comfortable and spacious corner sofa or a couch with a complement of beautiful armchairs needs a pouffe, either as standalone seating or a footrest. If your home is predominantly contemporary and elegant in design, then the Asgard pouffe may be the ideal choice to harmonize with it.

Asgard pouffe: a perfect complement for modern interiors
The simple design lines with subdued decorative features and the superior quality of fabrication are key attributes of the Asgard pouffe. A unique refinement is formed by the combination of opulent and comfortable seat cushion, finished with an upholstery that is pleasant to the touch, and angled wooden feet. It is perfect as an accessory for a modern interior and goes well with Scandinavian, loft and New York styles.
Asgard pouffe on feet: professional workmanship to guarantee superior comfort
The attention to the quality of production, based on tested and proven first-class materials, is one of the features of the Asgard pouffe, measuring 77x75x45 cm. The seat cushion features continuous springs to ensure high durability, stable support for the body and great resistance to deformation over time. To further improve the comfort of sitting on the pouffe, the springs have been covered with an additional layer of T30 foam, which remains soft yet resilient. The entire seat cushion is finished with a quality upholstery fabric with fast colours and good resistance to stains. The 16 cm high wooden feet ensure its safe stability. The wooden legs were turned on a lathe for a greater visual appeal.
If you are looking for an accessory to round off your interior design with greater functionality and unique character, the Asgard pouffe is a stepping up to a higher level of comfort.
Upholstered seat
Wooden legs
Fabric resistant to abrasion and fading
Pouffe width: 75 cm
Pouffe depth: 75 cm
Pouffe height: 45 cm
Leg height: 16 cm
Pouffe weight: 16 kg
similar products - Pouffe