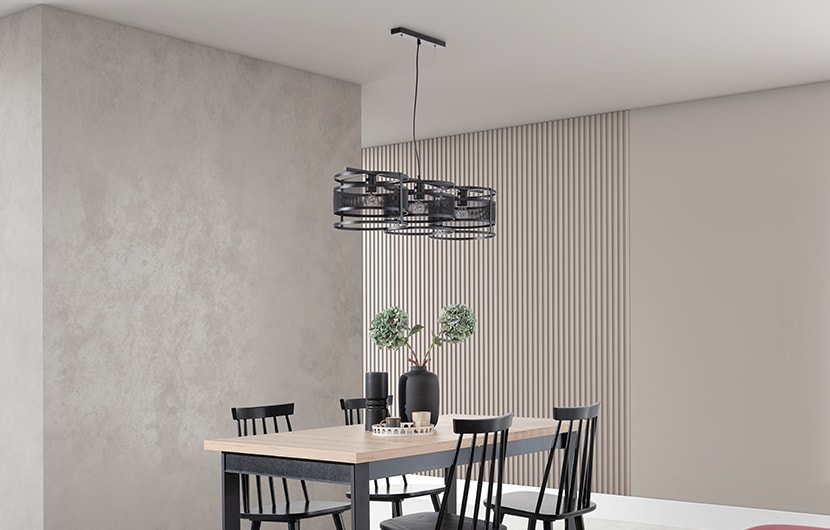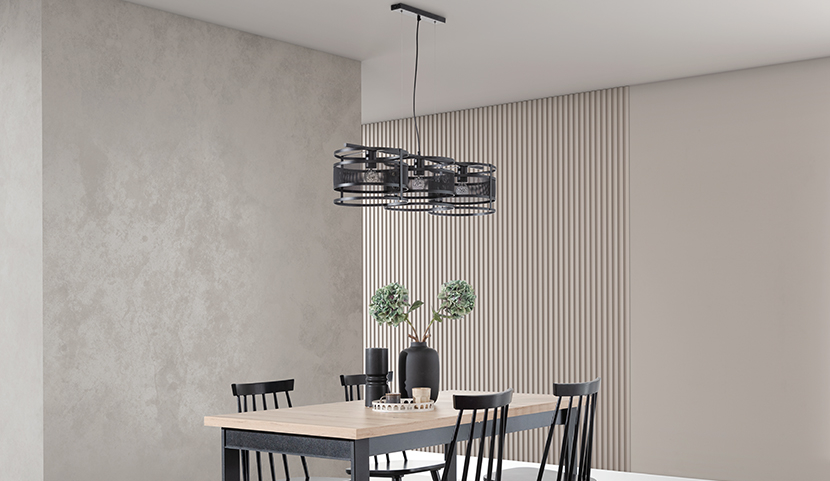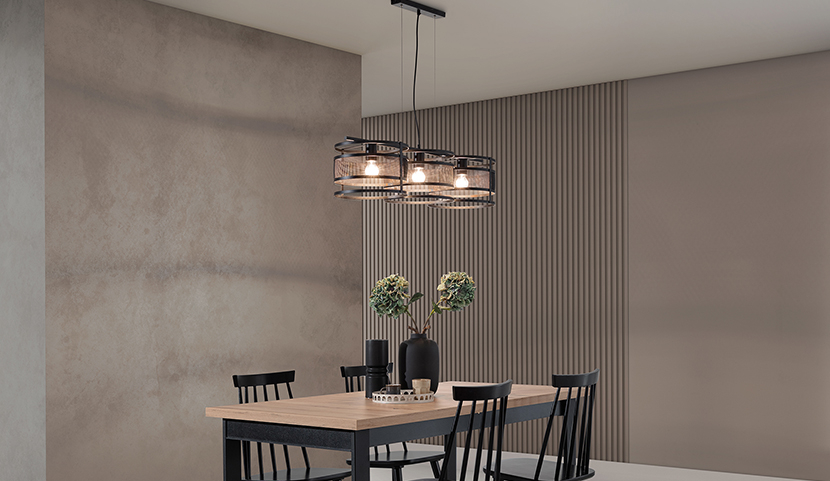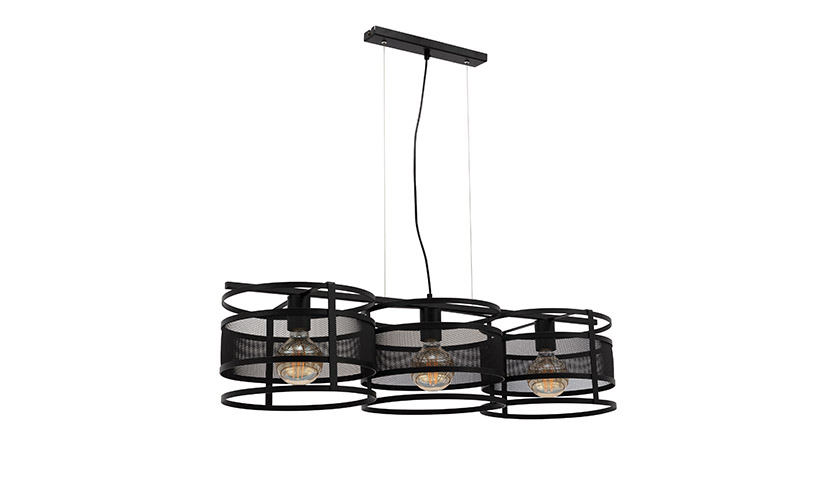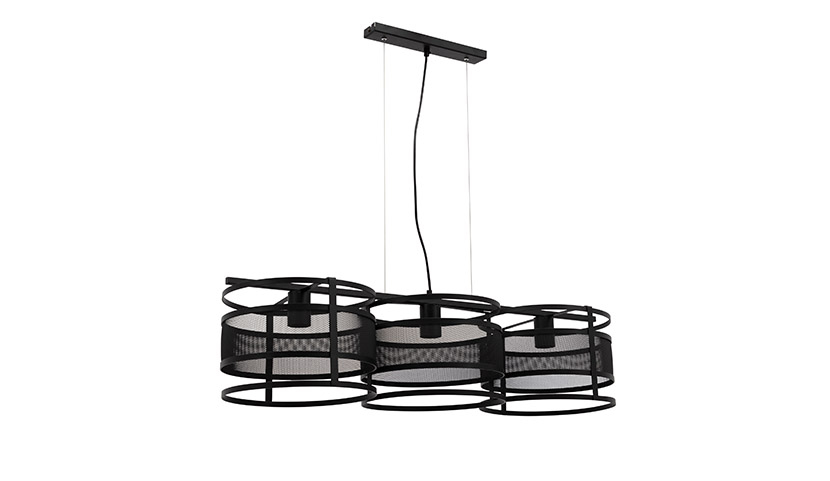 Add unique style and personality to your space with the Gormar pendant lamp!
Are you looking for something unique to enhance the charm of your bedroom or living room and make it come alive? Or do you dream of refreshing the look of your bathroom, hallway or closet? No matter what, we have just the perfect thing for you! The Gormar pendant lamp is a piece of decor that harmoniously combines the classic and the modern. This attractive pendant lamp can bring to life almost any wall, adding extraordinary charm and style.
The Gormar pendant lamp is available in a single size, that fits in perfectly with a variety of rooms. Its loft-style round shade gives the lamp an original look, creating unique lighting effects and a beautiful diffusion of light. This is the perfect lighting to create a unique atmosphere in your interior space.
Gormar is a lamp made of high-quality steel, guaranteeing durability and long-lasting satisfaction. Its modern-style shade and base provide the lamp with elegant and innovative look, which is perfect for a variety of interior designs. Add a touch of modern look and industrial charm to your personal space with this lamp.
The Gormar lamp has been carefully designed to blend harmoniously with your interior. Thanks to the precise and invisible joining of the frame, the lamp not only looks aesthetical, but its structure is also solid and durable. Its narrow and elegant frame fits perfectly in with loft arrangements, adding unique charm and style.
Gormar is not only an excellent source of light, but also a unique decorative element that will add unique personality and style to your space. Regardless of your preferred style of arrangement, this lamp will create an unforgettable atmosphere and will make you really satisfied. Discover new lighting possibilities and enhance your interior with the Gormar pendant lamp!
Shade color: Black
Base color: Black
Available in one sizes
Provided with a height adjuster
Gormar 92x30x120
Lamp width: 92 cm
Lamp length: 30 cm
Lamp height: 120 cm
Material(top layer, bottom): steel
Number of light points: 3
Height regulator: yes
Thread type: E27
Maximum light output: 15W
Sealing class (IP+IK): IP 20
similar products - Hanging lamp