Meorati Vanity Table
back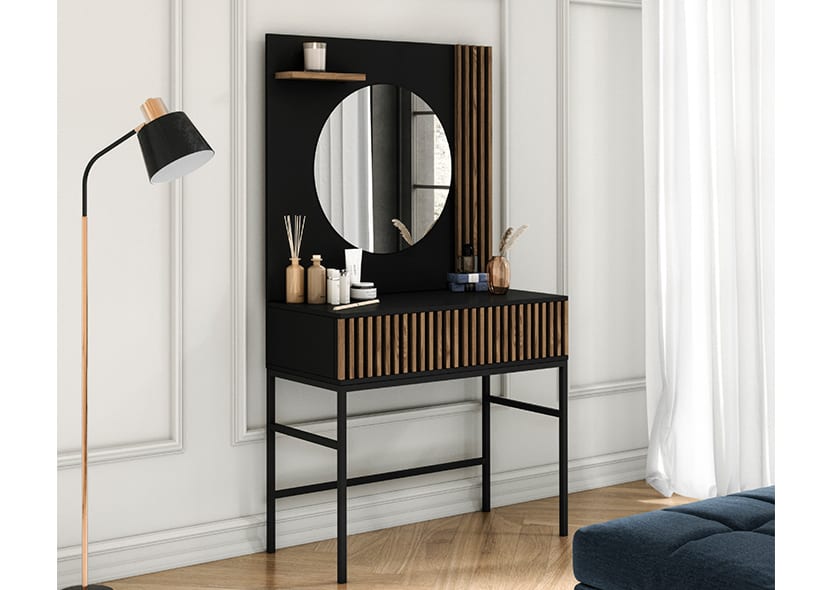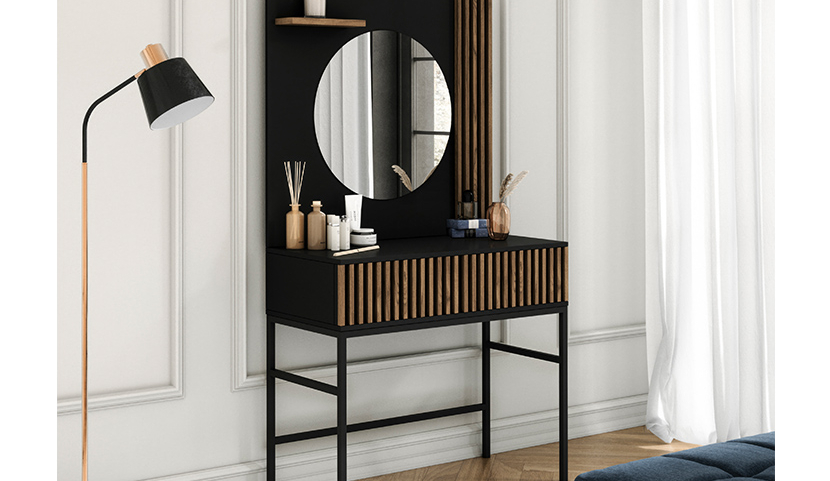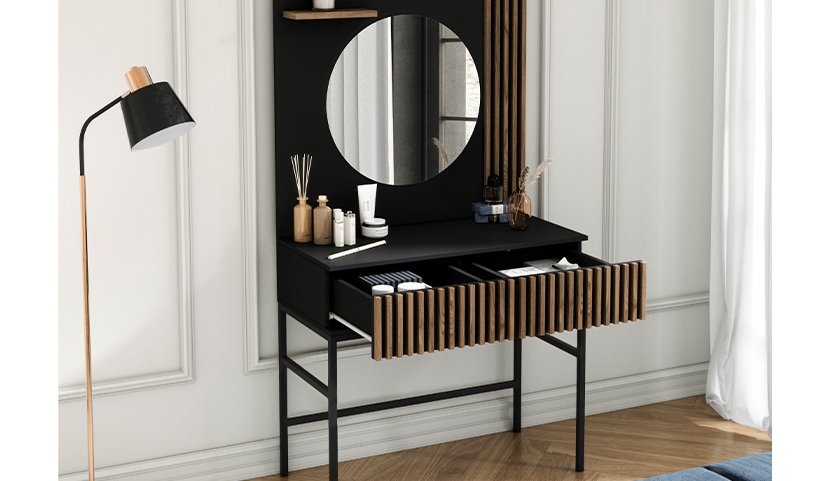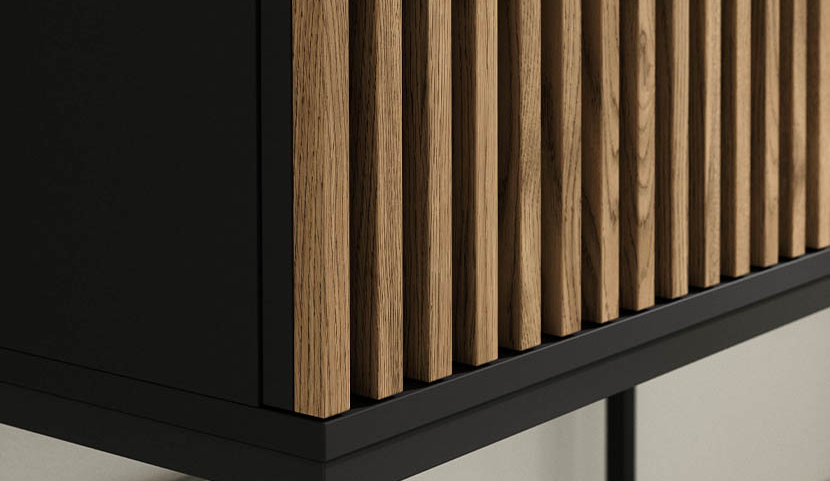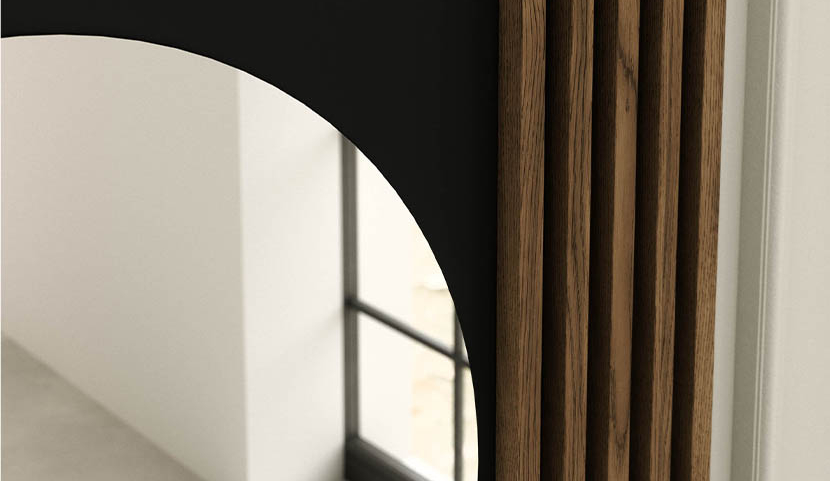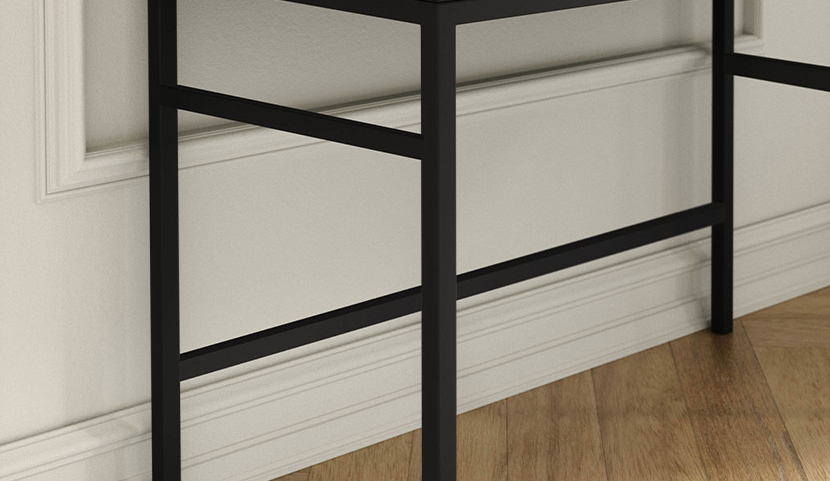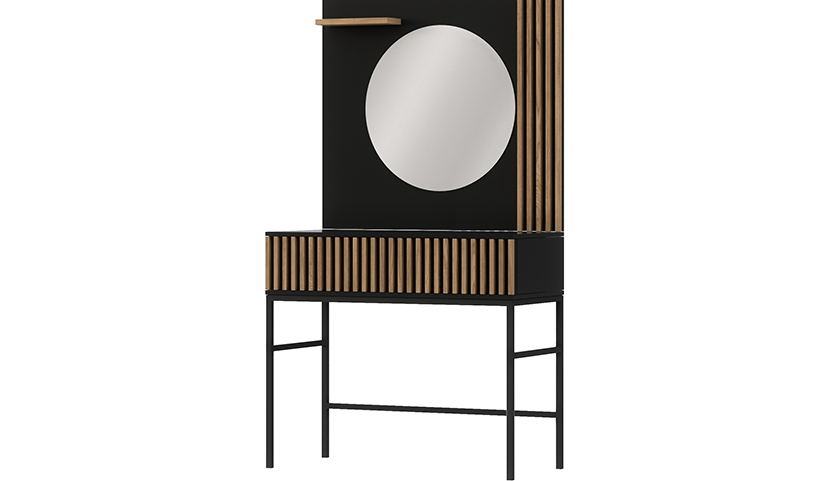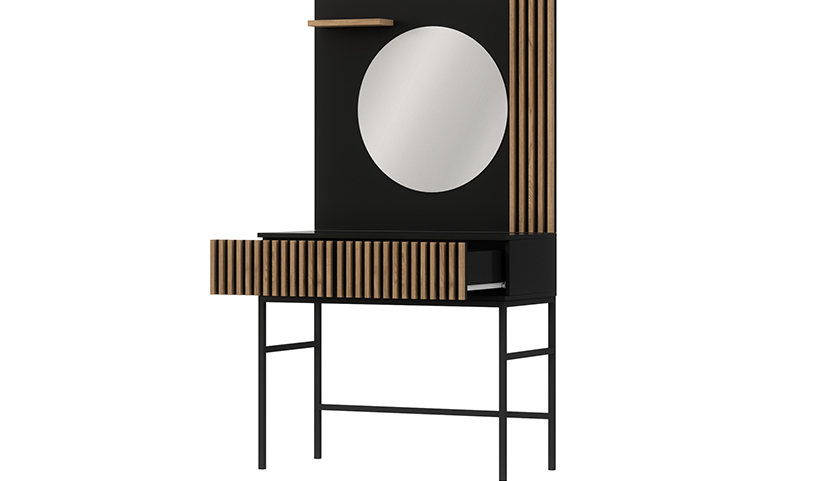 Meorati dressing table - an elegant piece of furniture for your bedroom space
Meorati dressing table in matte black with drawer fronts in Artisan oak is the perfect combination of style and functionality. This unique piece of furniture adds elegance and charm to your bedroom, creating ideal space for your daily makeup, styling and grooming.
The matte black finish gives the Meorati dressing table a modern and luxurious look. The Artisan oak drawer front adds natural beauty and warmth, creating a harmonious combination with the black matte. This contrasting design attracts attention and brings a unique atmosphere to your bedroom.

The Meorati dressing table offers not just attractive design, but also practical solutions. The drawer lets you store your cosmetics, makeup accessories and other essential items in an orderly manner. You can easily find what you need with the functionality and practicality provided by the drawer

High quality materials and solid structure guarantee the durability and long-lasting use of the Meorati dressing table. Made of high-quality board, it is resistant to daily wear and tear and easy to clean. In addition, the piece of furniture is easy to assemble, so you can quickly and easily create your ideal grooming area in the bedroom.
Meorati dressing table in matte black with drawer fronts in Artisan oak is an excellent choice for anyone who appreciates style, functionality and high quality. Complete your bedroom decor with this elegant piece of furniture and enjoy a unique space to get ready each day.
Mirror included
Milled fronts
Capacious drawers and shelves
High metal legs
Modern design
Depth of product: 60 cm
Width of product: 85 cm
Heigth of product: 155 cm
Weight of product: 44 kg
Height of the leg: 55 cm
Type of material: Plate
Drawer finish: ABS edging
Materials used for the production of furniture legs: Black metal
Board thickness: 16 mm
Depth (mirror pane): 3 cm
Depth of mirror: 50 cm
Heigth of mirror: 50 cm
Number of open shelves: 1
Number of drawers: 2