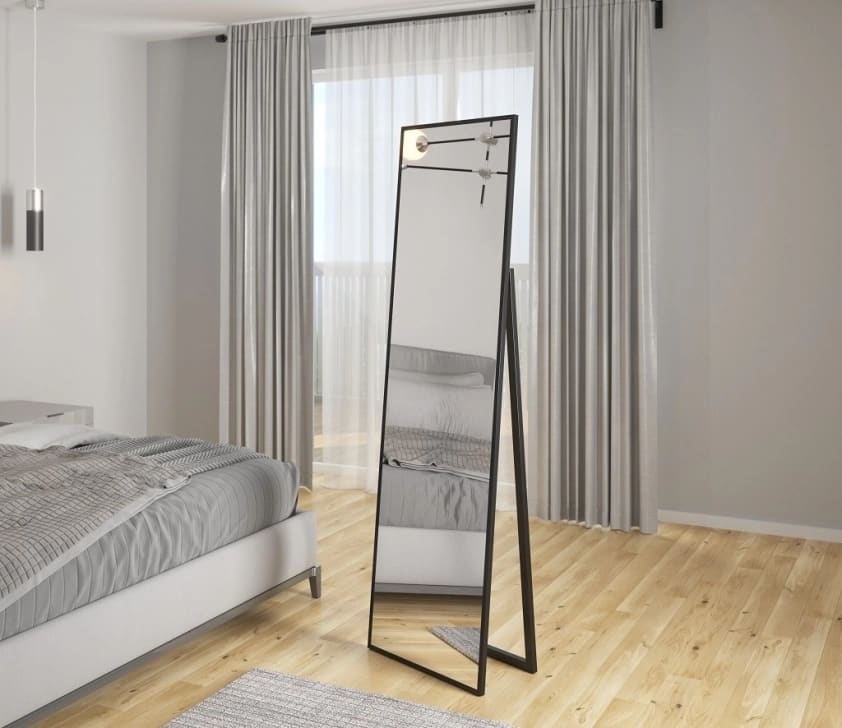 Available colors: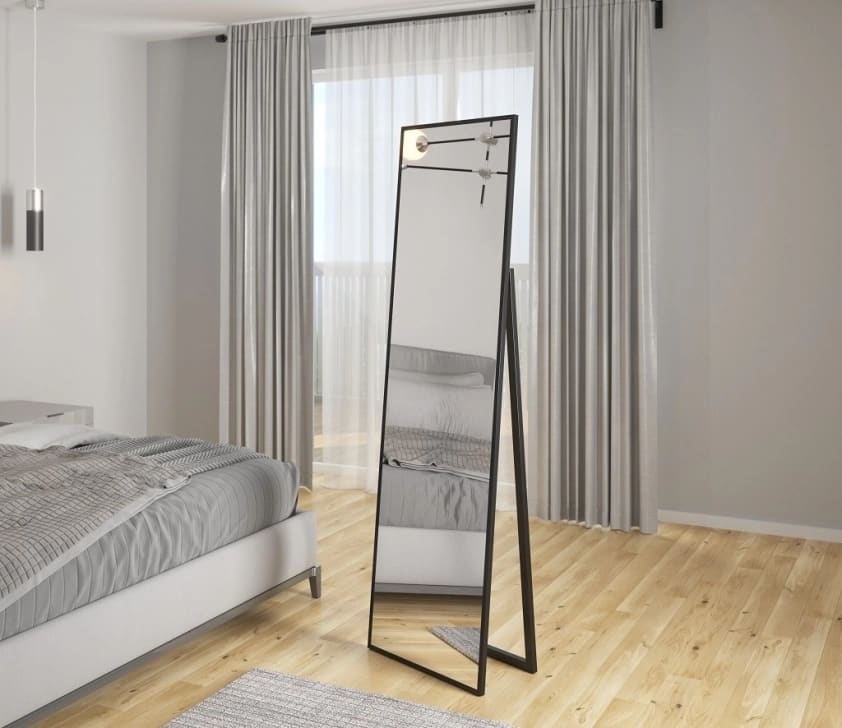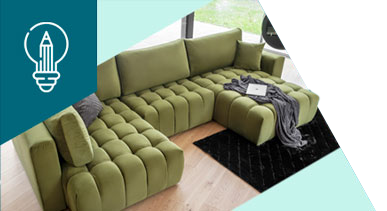 King of the living room, i.e. a corner with a sleeping function!
Follow our advice and choose the perfect piece of furniture for your interior.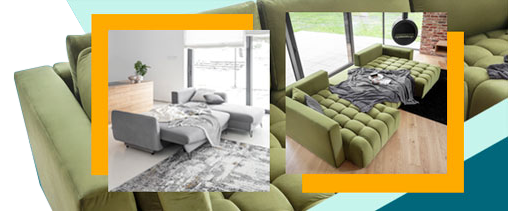 Verona Standing Mrror - Everyday luxury
The Verona mirror, free-standing on its full-length, is a great way to make your bedroom or dressing room appear more elegant. Verona is a versatile mirror because, apart from meeting the natural requirements for mirrors, it is also a great decoration for any room in which it will be found. It will be perfect for arrangements that emphasize minimalism, thanks to its narrow frame - a choice of two colours: white or black - and the lack of additional decorations. Its slim, smooth frame has a classic finish and highlights any decor. Give your home or office a new look with this amazing mirror.
Verona Decorative Mirror - Beauty in simplicity
This mirror can enhance the look of any room. It is long and large enough: 50 x 170 centimetres so that you can see the entire silhouette - from head to toe - while preparing to go out. Certainly, the Verona mirror is not only useful to check one's appearance - mirrors can open up a room and let the light reflect around it and add a touch of style. This versatile design works with both classic and contemporary aesthetics. The mirror pane is glued with a specialized foil and additionally stuck on a hard HDF board. All this has been done for safety reasons - the pieces will not fall apart if broken.
Verona Rectangular Mirror - A solution in every situation
Another advantage of the Verona mirror is its ability to adapt to current requirements. If you need a standing mirror - it has a support and can stand on the floor without any problems. If you need to hang up the mirror, just remove the support and hang the mirror on the wall - the pegs are included. Isn't that a perfect mirror? You don't have to part with it when you redecorate your flat or interior. In addition, the decorative Verona mirror allows you to smoothly adjust the angle of the mirror in the standing option, so it is more convenient to use it. For safety and care of the place where the mirror is placed, this piece of furniture has rubber pads that protect the floor against scratching. You don't have to worry about the surface under the mirror when moving it or placing it in a new place. Have we already convinced you that the Verona mirror is a dream mirror? Check it now.
● Minimalistic appearance
● Rectangular shape
● After unscrewing the support, the mirror can be hung on the wall
● Hanging option: horizontally / vertically
● Wooden mirror frame
● Glued mirror corners
● Adjustment of the angle of the mirror
● Great interior decoration
● Rubber pads
● Suspension pegs included
● Packed in protective foil, polystyrene corners and channels, and in a cardboard box
● Specialized foil and HDF board - in case of breaking, the pieces do not fall apart
Mirror width: 50 cm
Mirror height: 170 cm
Mirror weight: 25 kg
Frame colour: white/black