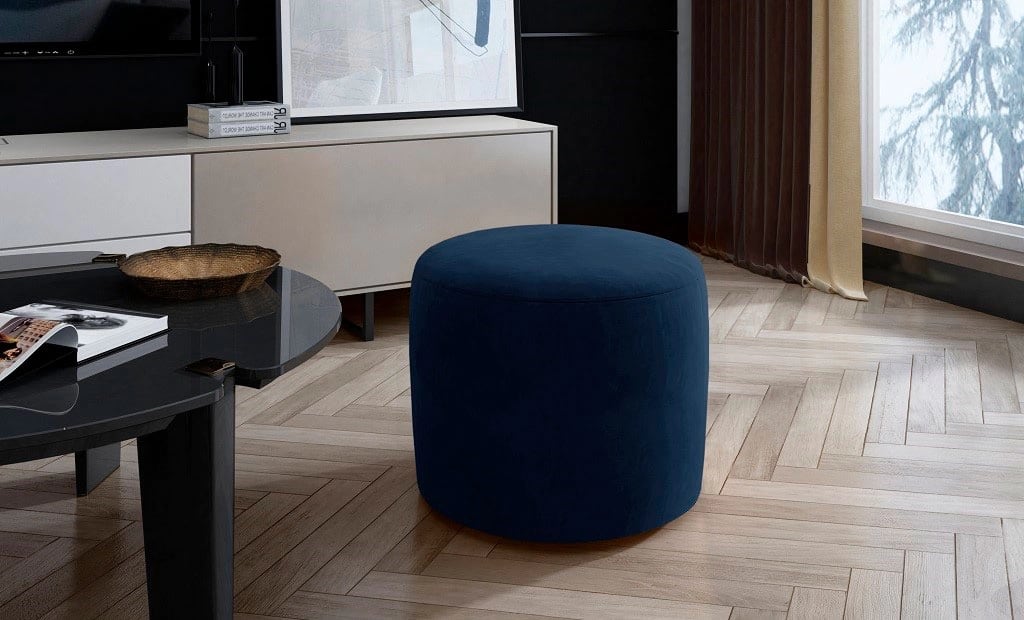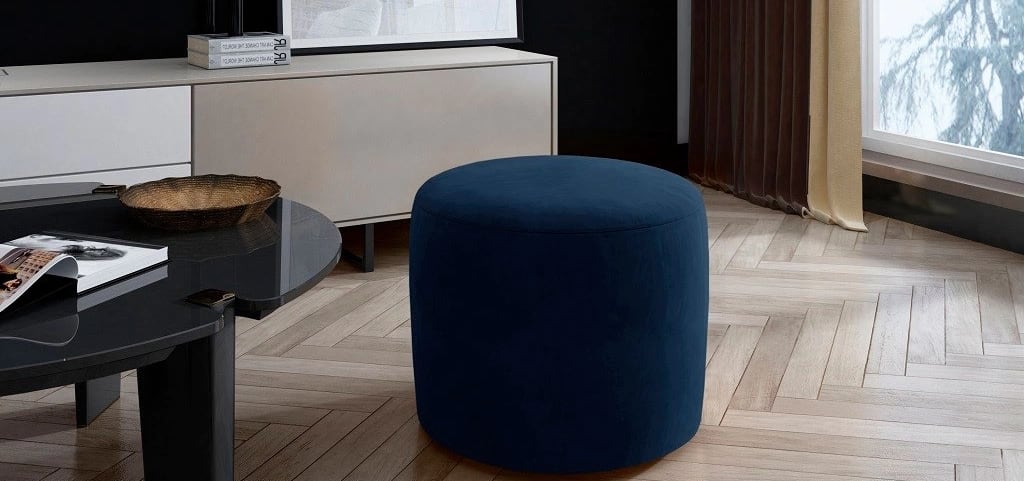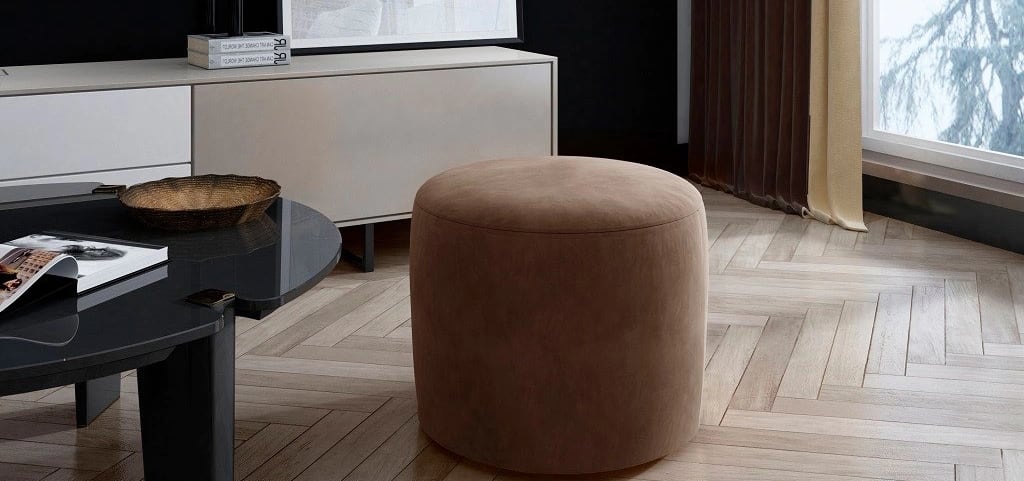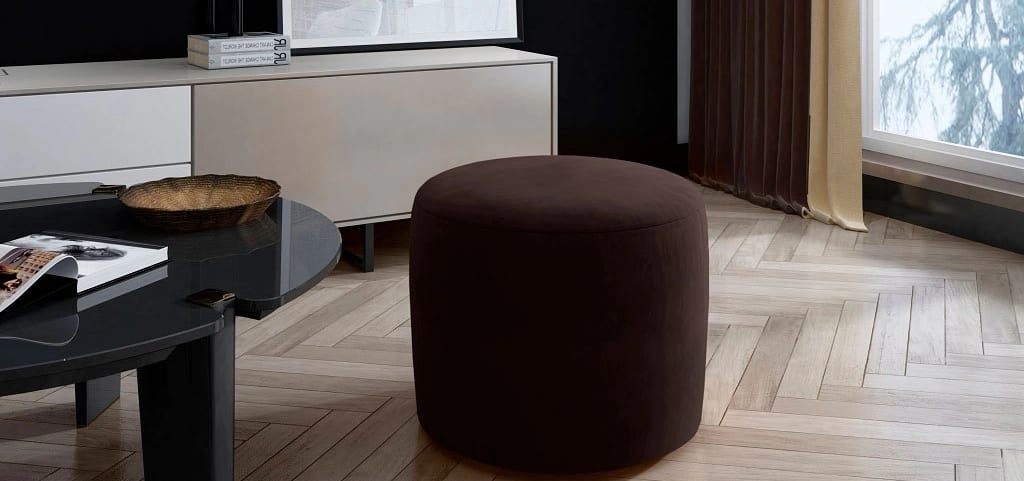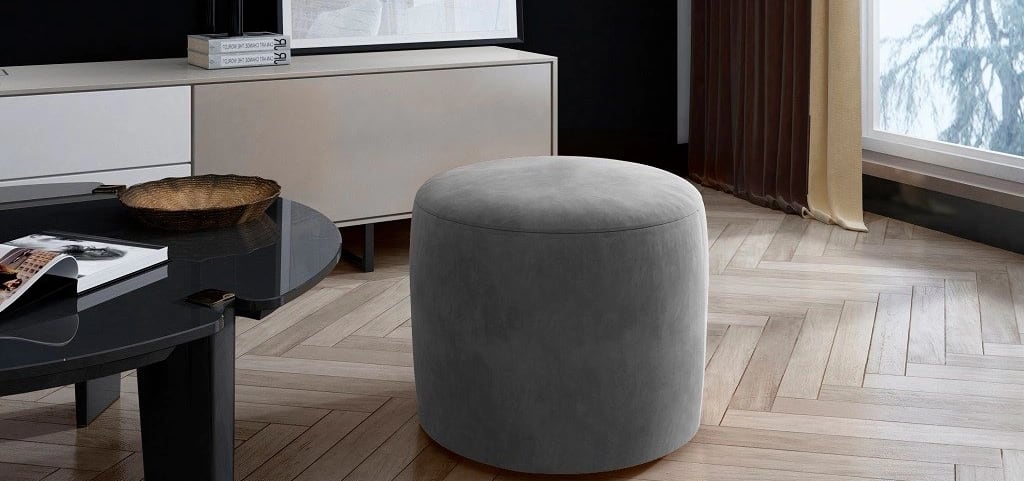 Linsy pouffe
As versatile as a pair of classic black flat-heeled shoes, pouffes can replace a footstool, a table, or a spare seat needed at the last minute. The Linsy pouffe is designed to perform a variety of functions. It is an elegant piece of furniture that will definitely bring creative ideas into your home. It can be used as a footstool, dressing table, coffee table or as extra seating for guests. No matter if you place this wonderful product in your living room, bedroom or dressing room, you will love our unique Linsy pouffe for sure.
Linsy pouffe - a round accessory for every occasion
The Linsy pouffe provides the perfect place to relax and doesn't take up much space, as the width of this piece of furniture is 40 centimeters and the height: 43 centimeters. The classic round wooden frame is offered in a wide range of fabrics. All this to let the piece of furniture piece fit in with your existing decorating style. The contemporary, minimalist design of the piece of furniture fits many interior decorating styles, so it is ideal for both modern and traditional designs. It also allows you to continue using the pouffe when updating furniture and decorative accent pieces in your home. The foam padding adds comfort and helps maintain the round silhouette, while the HR foam ensures the Linsy pouffe is comfortable to use. Perfect for small spaces, the round pouffe brings stunning design to any interior. Check out how it will look in your living room.
Small, neat, round pouffe
Comfortable seat made of high quality HR foam
Available in a wide range of fabric colors
Product width: 40 cm
Depth of the product: 40 cm
Product height: 43 cm
Leg height: 1 cm
Product weight: +/- 12 kg.
similar products - Pouffe