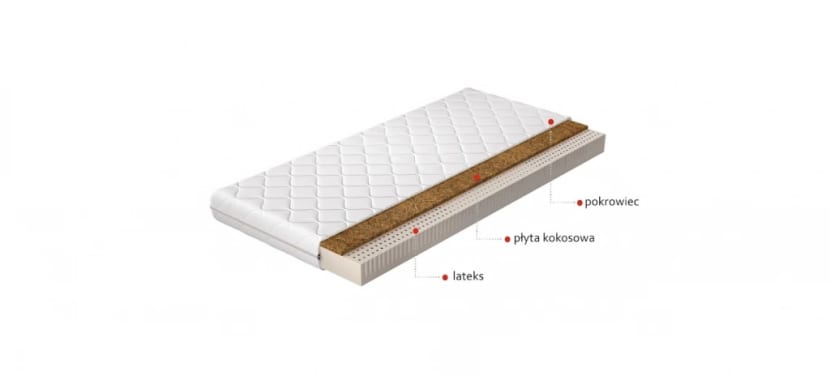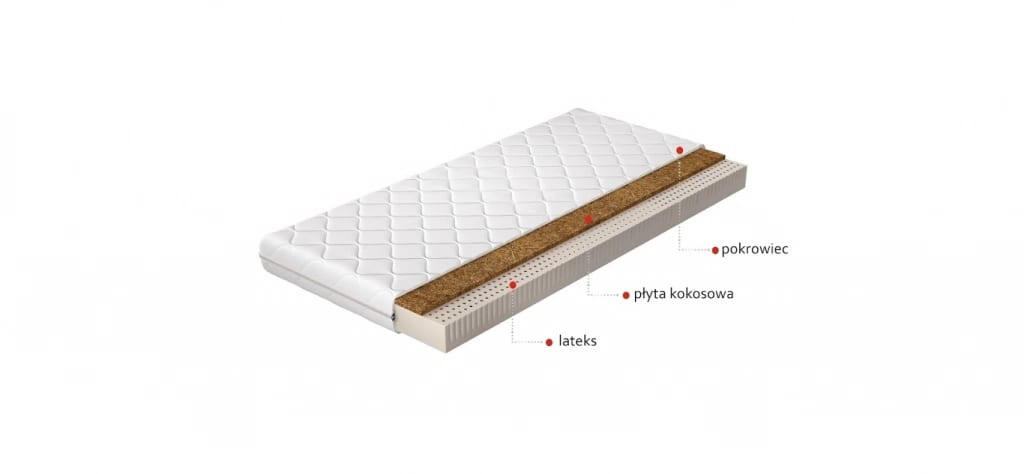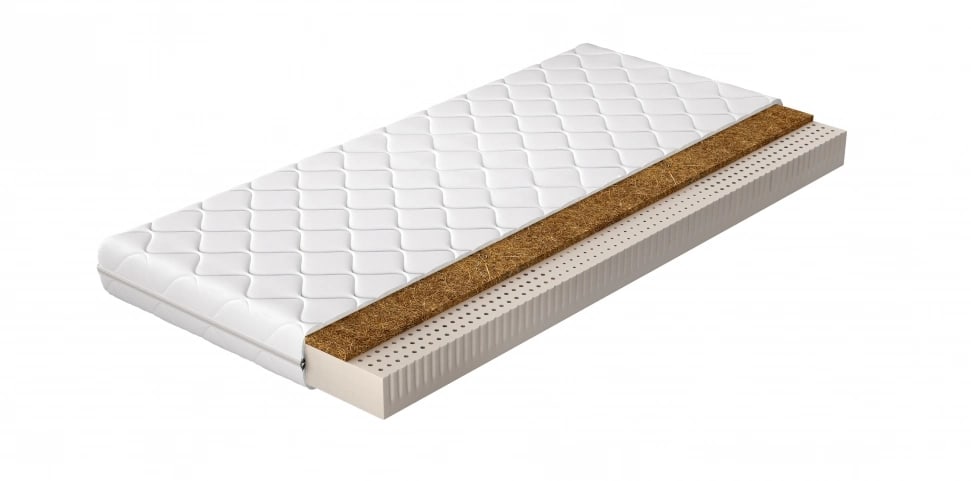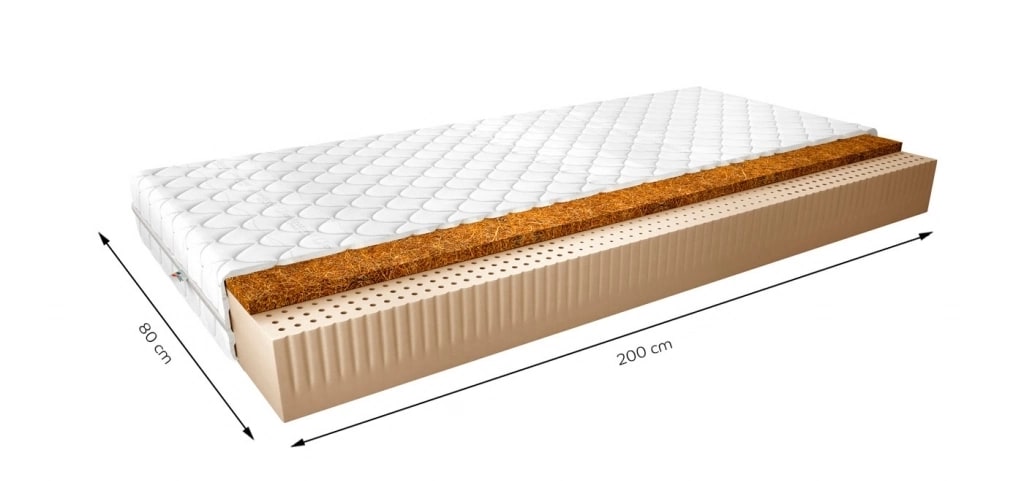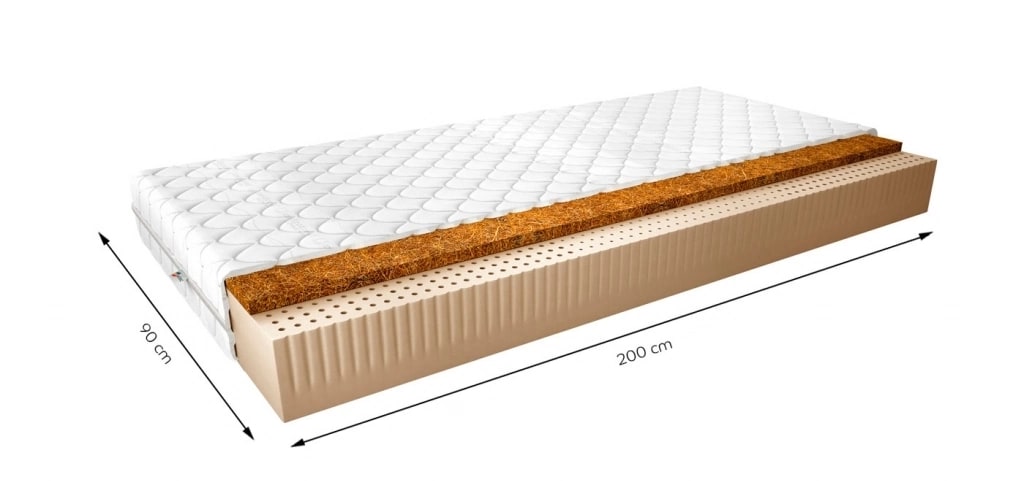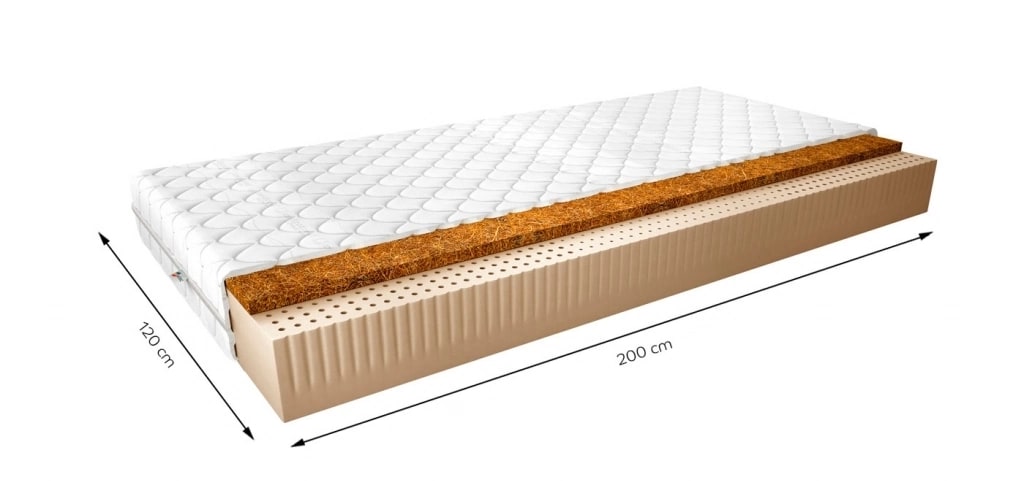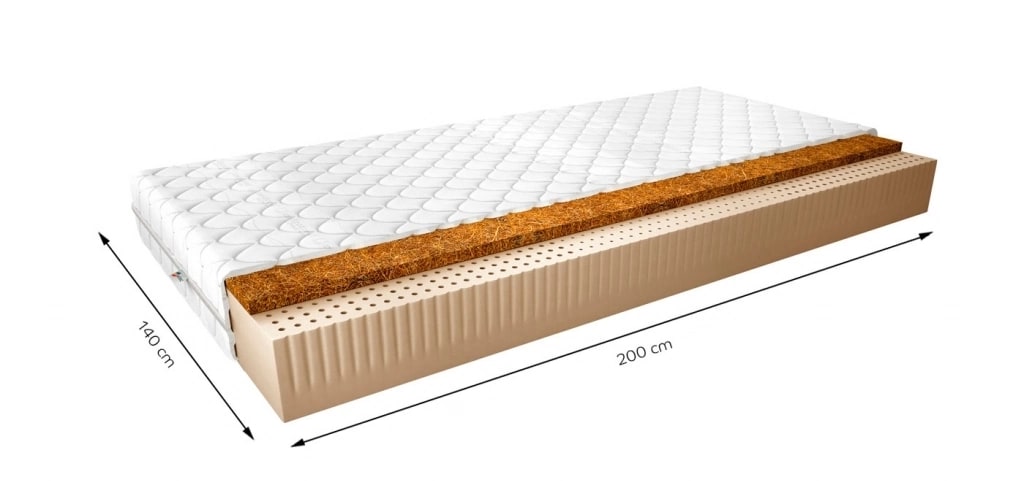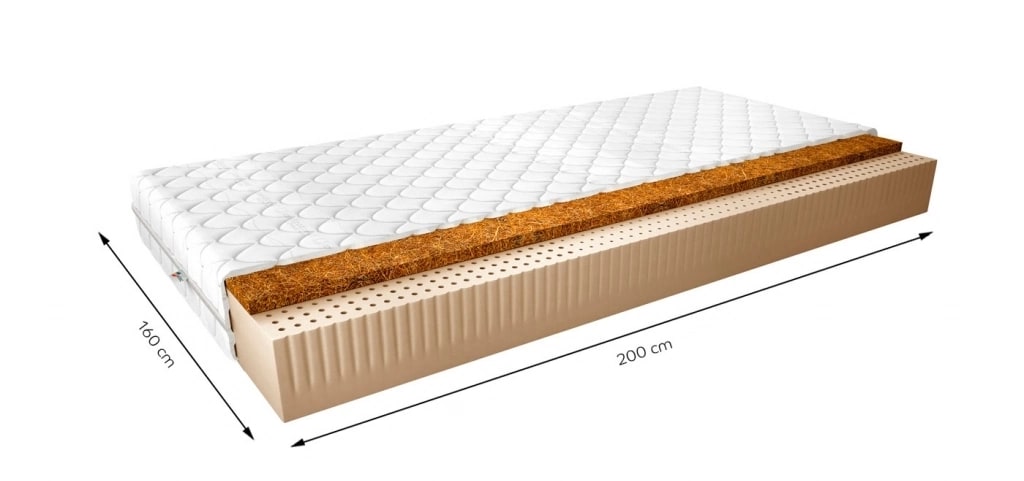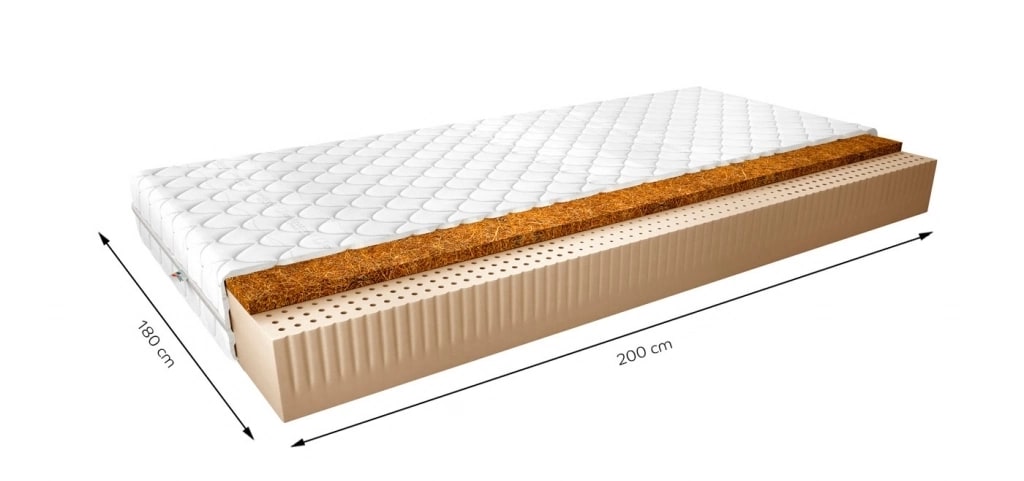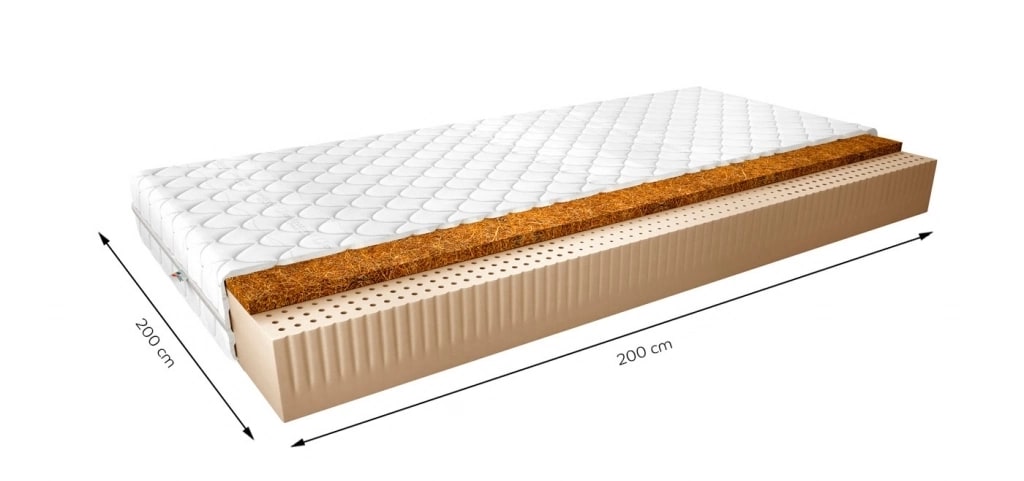 Marionel latex foam mattress
Are you struggling with recurring spinal pain? A properly selected latex foam mattress may be the solution to your problems. The Marionel, due to its construction, is a type recommended by experts.
Marionel latex foam mattress: relief for tired backs
A latex foam mattress guarantees good, healthy sleep. It is one of the most resilient and properly profiled products of this type, so it is recommended for people who complain about problems with the spine. If you want to relieve your skeletal system while you sleep, then opt for the Marionel. Thanks to its high resilience and how it fits the shape of the body, it ensures excellent posture and support. It is also characterized by softness, which translates into added comfort. All thanks to the filling. The Marionel has a 10 cm thick latex layer and an additional 1 cm thick coconut fibre panel on top. The whole construction is contained in a dirt-resistant case made of a fabric which is soft to the touch. This design ensures proper air circulation, so it is recommended for allergy sufferers as it does not accumulate dust and is easy to keep clean.
Marionel latex foam mattress, direct from the manufacturer: comfort of the highest level
Thanks to its professionally engineered profile, the Marionel is recommended for adults and children alike, with a construction that minimizes the risk of posture disorders. Another benefit is the wide range of size options, measuring 80/90/120/140/160/180/200 x 200 cm, ensuring that it can easily fit any bed, whether for adults or children, to guarantee the maximum quality sleep.
If you want to sleep healthily, choose the Marionel latex foam mattress, acclaimed both by physiotherapists and consumers who dream about the best sleep ever.