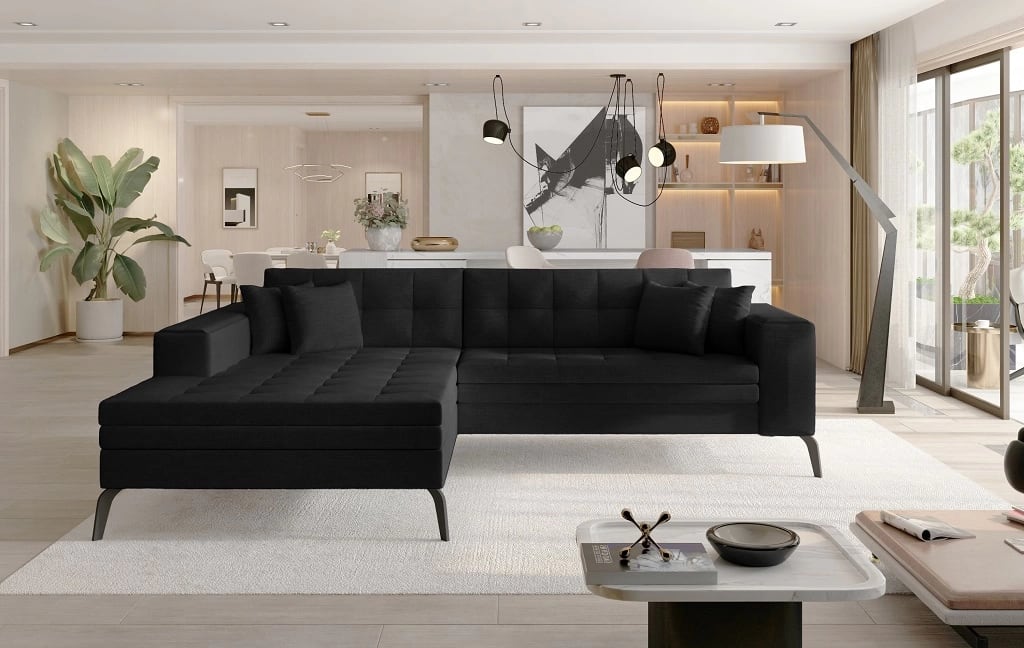 Available colors:

See the 3d animation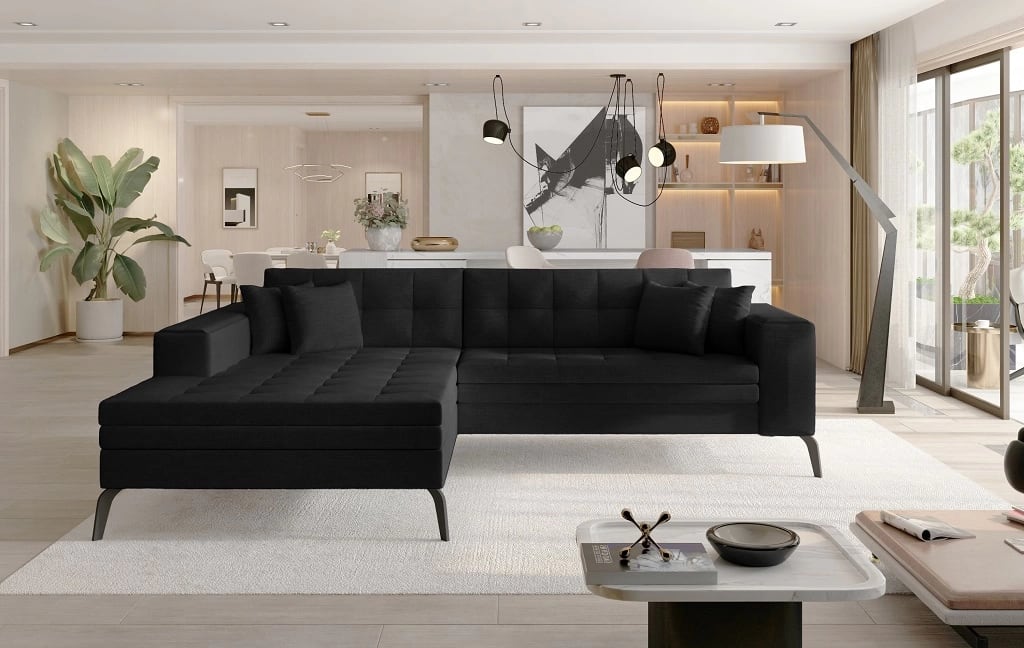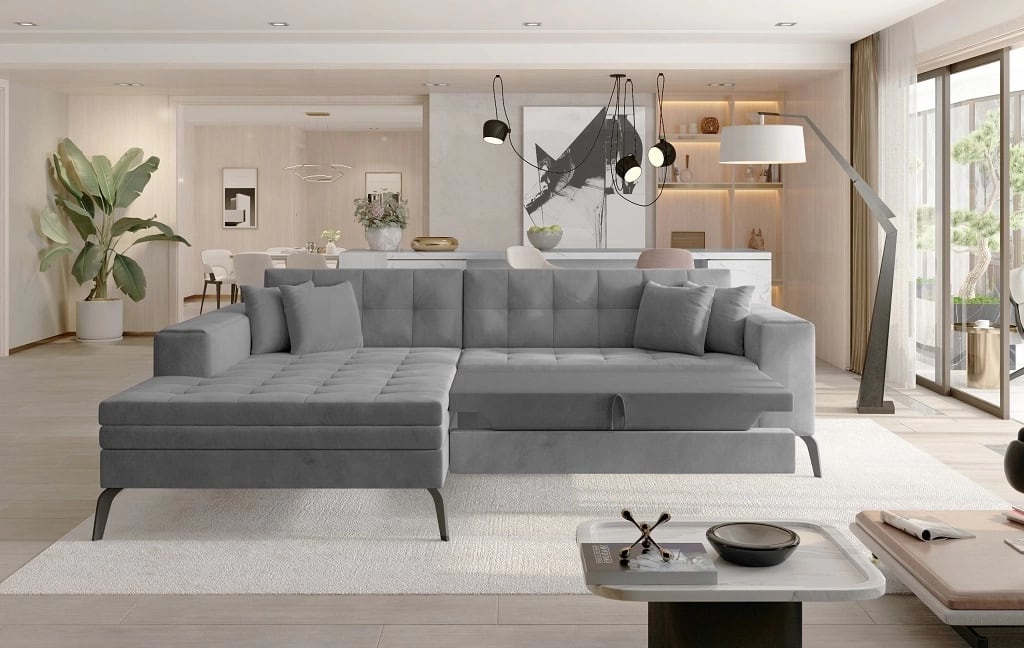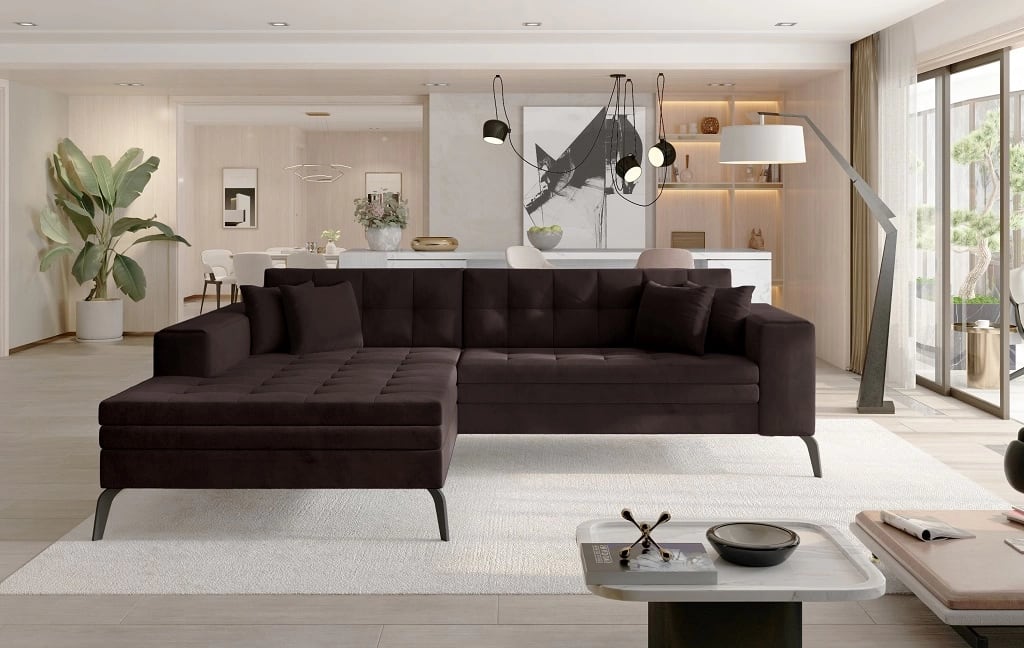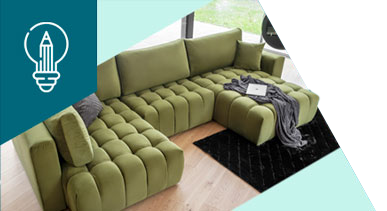 King of the living room, i.e. a corner with a sleeping function!
Follow our advice and choose the perfect piece of furniture for your interior.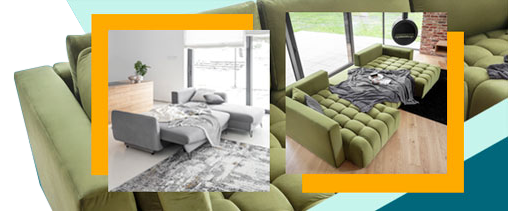 Solange corner sofa for the living room
Modern corner sofas provide everyone with a place to relax. Perfect for large families or people who love to entertain their guests, they let you relax without worrying about being crushed together on the sofa. As distinguishing components, corner sofas stand out in space or act as central components that connect the room to occupy the dead space that appears between two sofas. Our Solange corner sofa can become the focal point of your living room - if you expect an elegant and comfortable piece of furniture, it will be the perfect choice.

Solange fold-out corner sofa - the utmost attention to detail
When starting to arrange a living room that serves as the main room at home, it is worth considering the function of our leisure furniture. The Solange corner sofa bed with dimensions of 292x196x80cm will provide a large rest space for the whole family. Deep seats with a long ottoman, filled with a wave spring and T30 foam enable the correct support of the body and are highly resistant to deformation. In addition, the backrest inclined slightly slanted keeps the back in a healthy position for them and significantly affects the use of this model. Regular quilting on both the seat and the backrest add subtlety to the entire corner sofa. Solange is a model on long, slender, black legs that keep the corner sofa steady and make the lounge furniture look light. Comfort is also influenced by wide armrests and four cushions included in the set.

Solange modern corner sofa - simplicity and elegance
The Solange upholstered corner sofa is maintained in a uniform color, thanks to which matching the furniture to the general interior of the living room will be very easy. The furniture is available in all fabrics from the Eltap collection. The corner sofa, in addition to its perfect leisure function during the day, when unfolded using the dolphin system, serves as a bed with an area of 210x126cm. The unfolding system used in this upholstered corner sofa is very simple and intuitive, no effort is required to turn the corner sofa into a bed.
Even if your space is limited, everyone can find a cozy place together on the pull-out fabric corner sofa. We have a variety of colours and styles, so it's easy to find your dream piece of furniture. The Solange corner sofa is the perfect piece of furniture for a blissful rest, which will serve us for many, many years.
Spacious seats with an additional ottoman
Contoured backrest
High feet
Stylish quilting
Corner sofa equipped with a sleeping function
Available in a wide range of colours
Corner sofa width: 295 cm

Corner sofa length: 195 cm
Corner sofa height: 93 cm
Seat cushion depth: 58 cm
Mattress height: 51 cm
Sleeping surface: 210x126 cm
Leg height: 13 cm