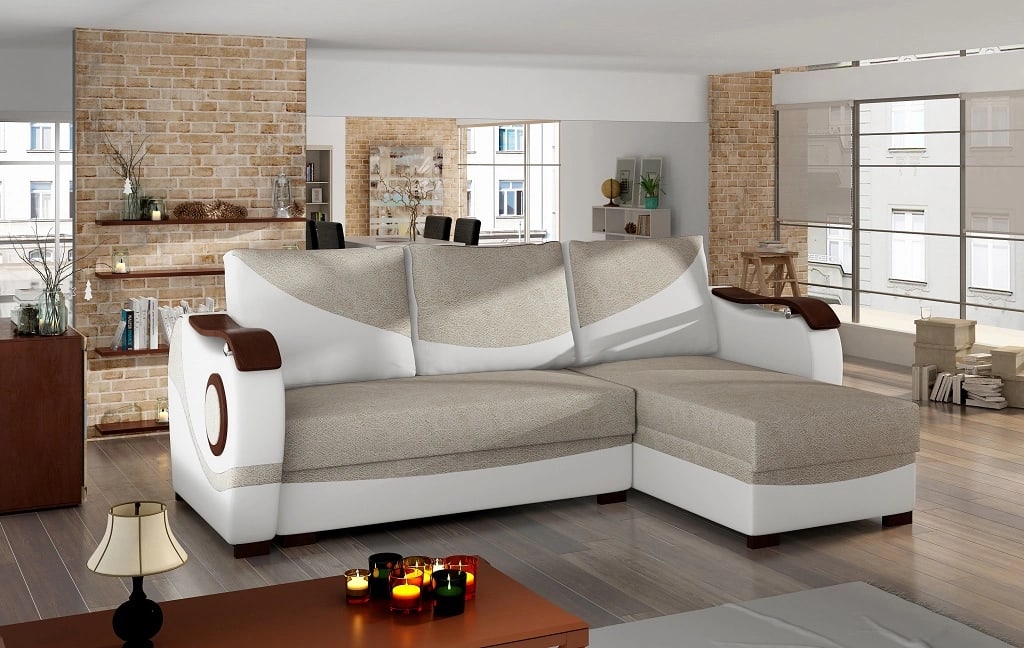 Available colors: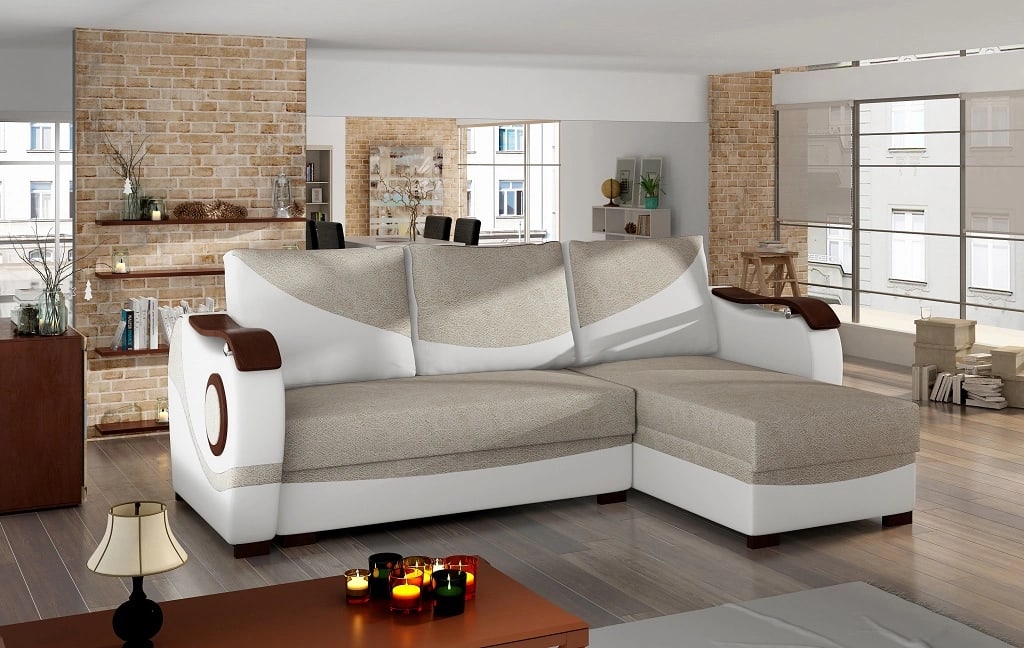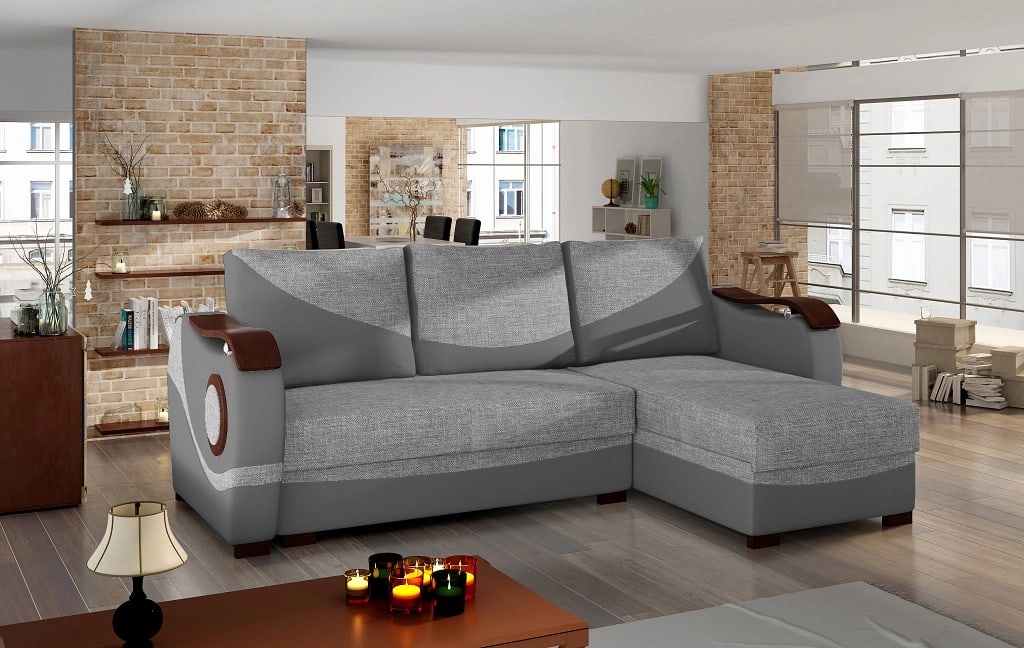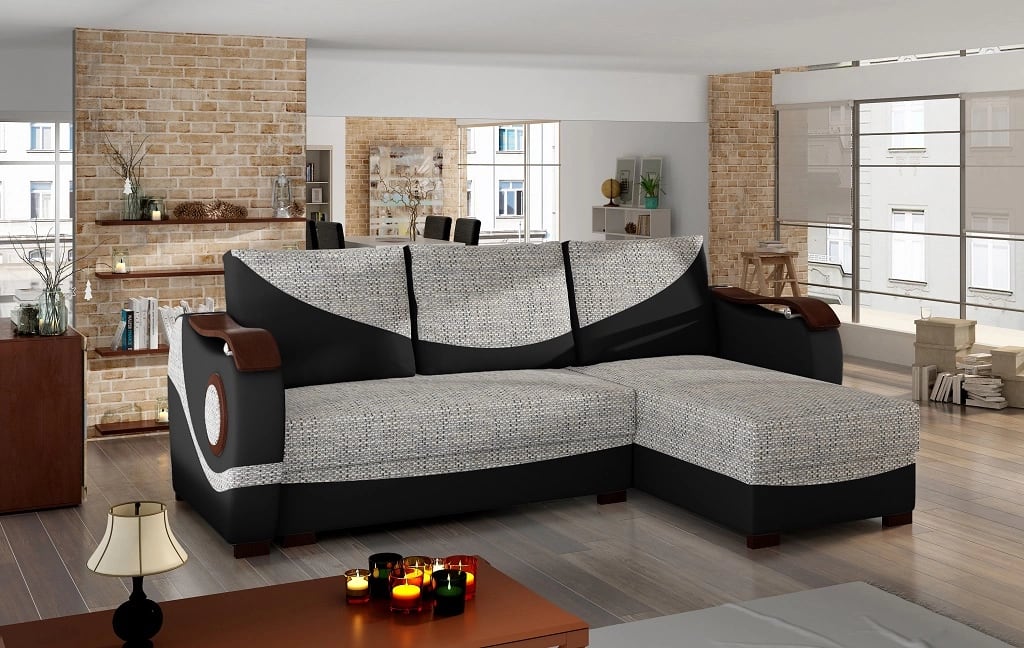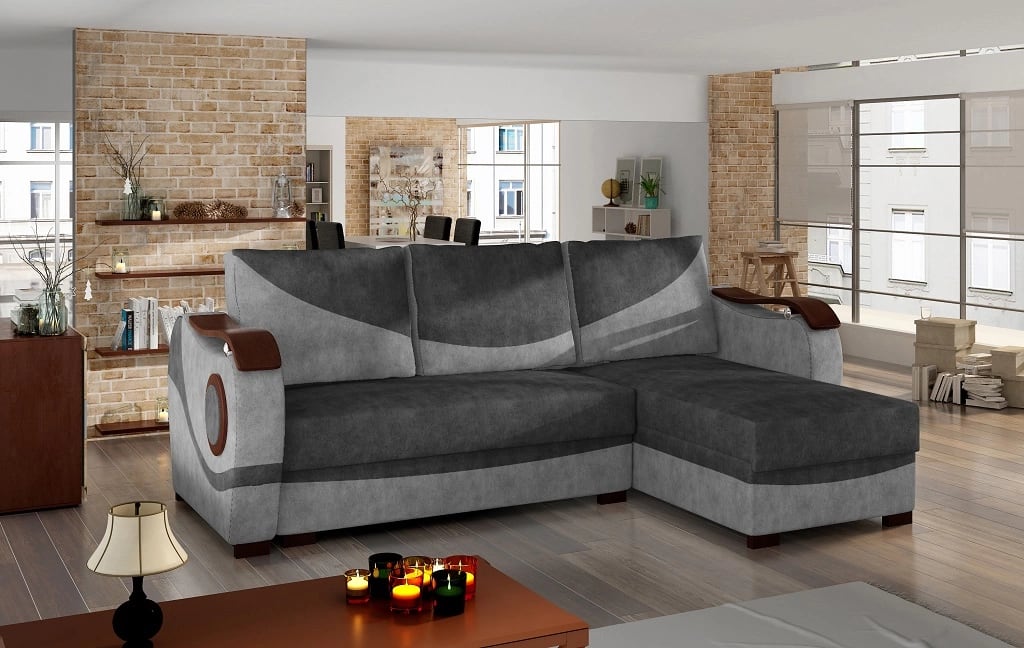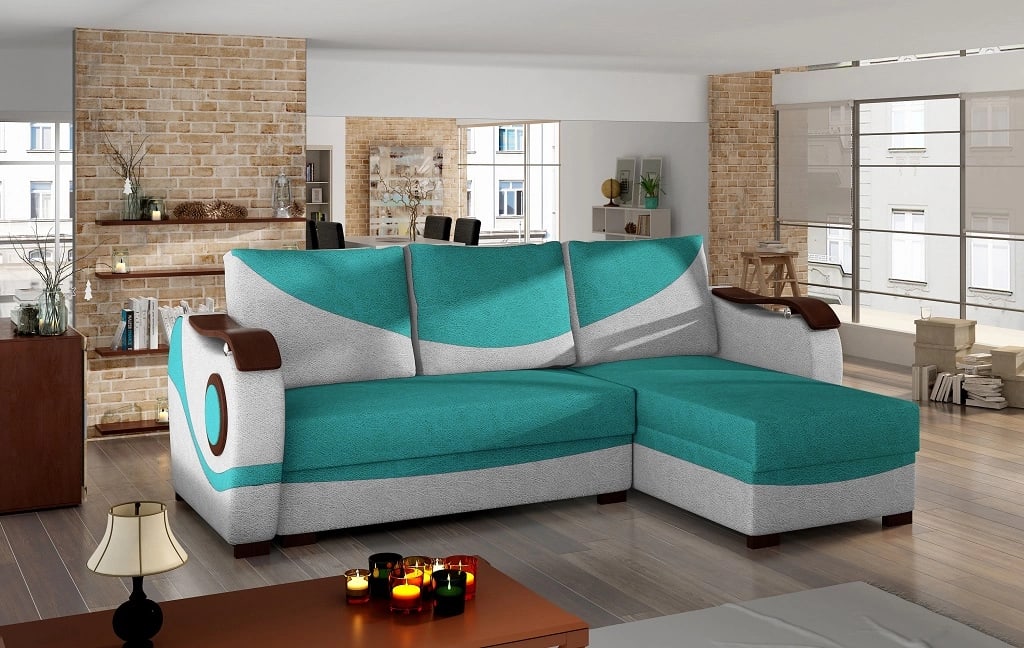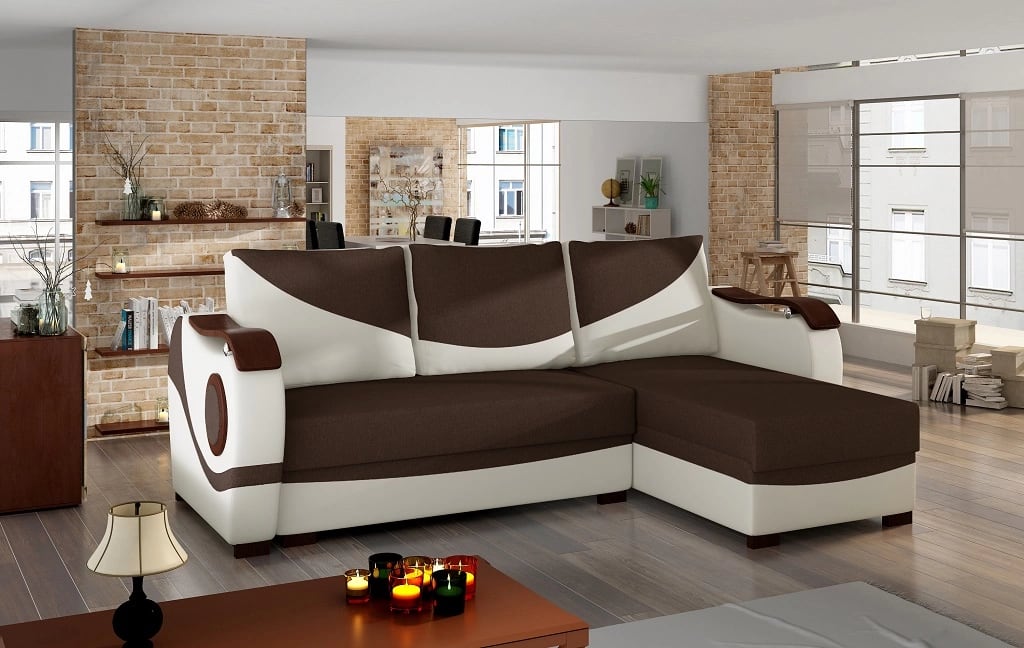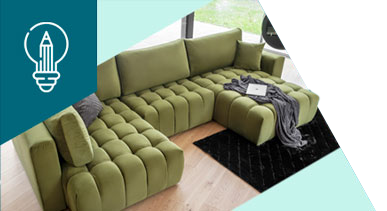 King of the living room, i.e. a corner with a sleeping function!
Follow our advice and choose the perfect piece of furniture for your interior.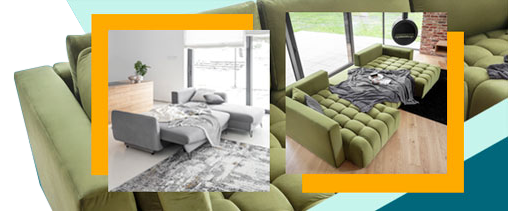 Puerto corner sofa
Looking for something unusual in design? The Puerto corner sofa can help you discover it, providing a unique break in your living room style.

Puerto corner sofa: a perfect choice for those who love unique furniture
The Puerto is classic in its design and construction, but that is just the general appearance. The bold style is refined by its tall armrests on both ends. With wooden accents on the armrests, the sides and the legs of the corner sofa flesh out its innate elegance. The round colour pattern of the upholstery also provides an original design cue. The Puerto corner sofa is available in two colour versions: a two-tone combination of low-key colours and a pair of contrasting hues. You can easily find the perfect finish that meets your needs, a great match for the style of your living room.
Puerto furniture: unparalleled quality in comfort
The Puerto is the fruit of love in good design and attention to the quality of finish. The perfectly refined finish and accents provide a striking appearance, one which is delightful to those who prefer modern interior design. The Puerto corner sofa goes beyond these advantages with its functionality. Measuring 235x140x90 cm, it offers a great level of comfort and plenty of space for good relaxation despite its compact footprint, allowing it to go easily with large living rooms and small studios. An additional advantage is the 195x125 cm folding bed into which the sofa can be converted. The simple folding mechanism includes a pull-out bottom section and a flippable backrest for an instant transformation into the function you require. It offers two spacious bedlinen storage units, with one in the ottoman and the other accessed when the bed is unfolded. The optimum profile of the backrests takes the strain off your back when you want to relax and enjoy the superior stability of the seating. The seating is indeed the key advantage, with it stuffing of T25 foam over a backbone of Bonnell springs. These materials maximise your pleasurable experiences when lying back on the sofa in the peaceful ambiance of your home.
If you need to finish off your living room in a genuinely elegant way, choose the Puerto corner sofa, a showpiece where modern style meets classic design.
Tall arms on both sides with wooden trims
Large sleeping surface unfolded by pulling out the bottom and turning the backrest
Two spacious bedlinen storage units, in the ottoman and inside the folded-out bed
Upholstered back
Wooden legs
Wide selection of colours
Corner sofa width: 235 cm
Corner sofa length: 140 cm
Height w/cushions: 90 cm
Height w/o cushions: 72 cm
Seat cushion depth: 57 cm
Mattress height: 44 cm
Sleeping surface: 195x125 cm