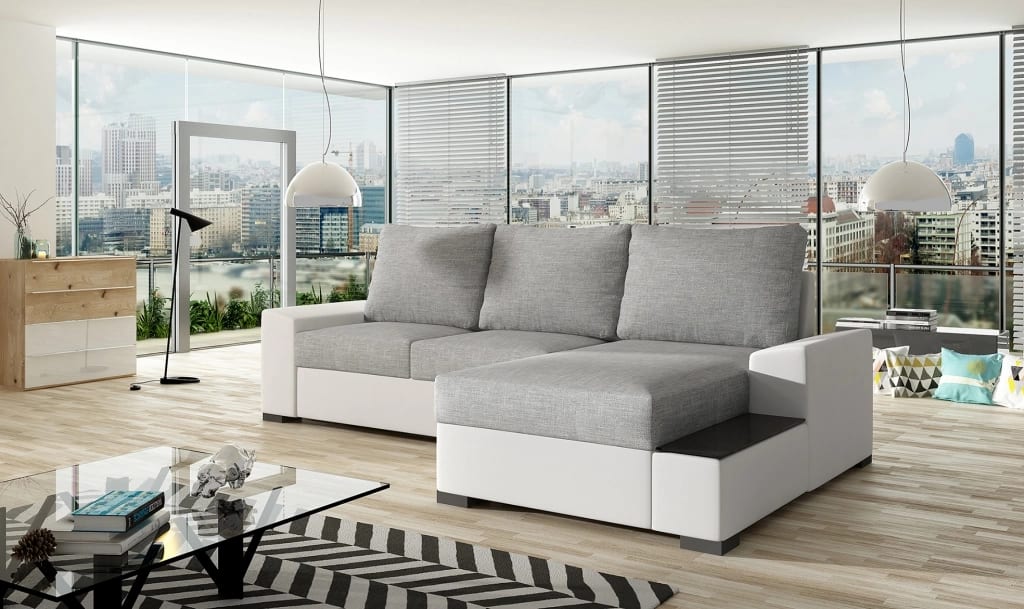 Available colors: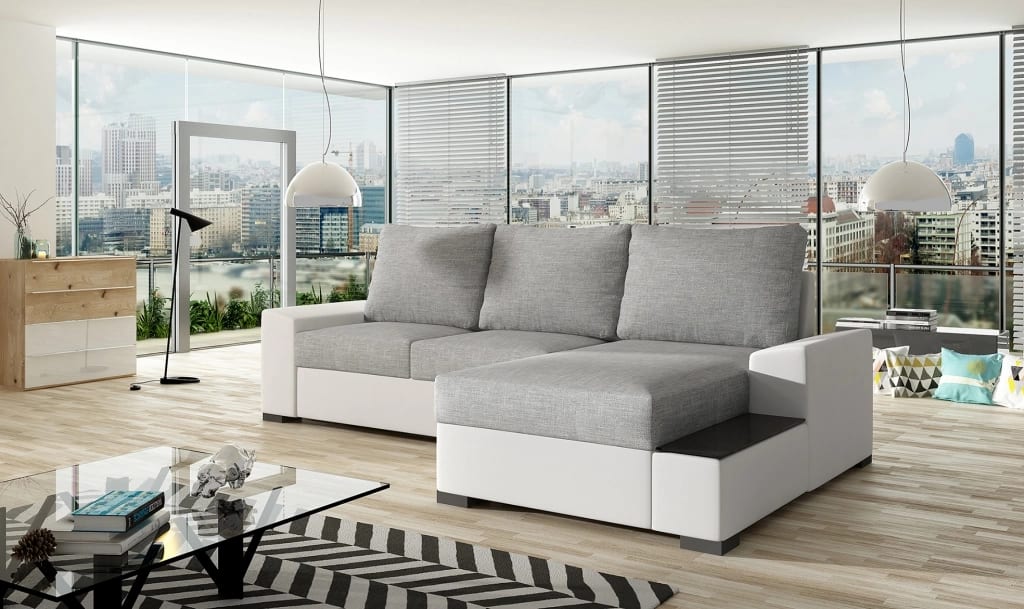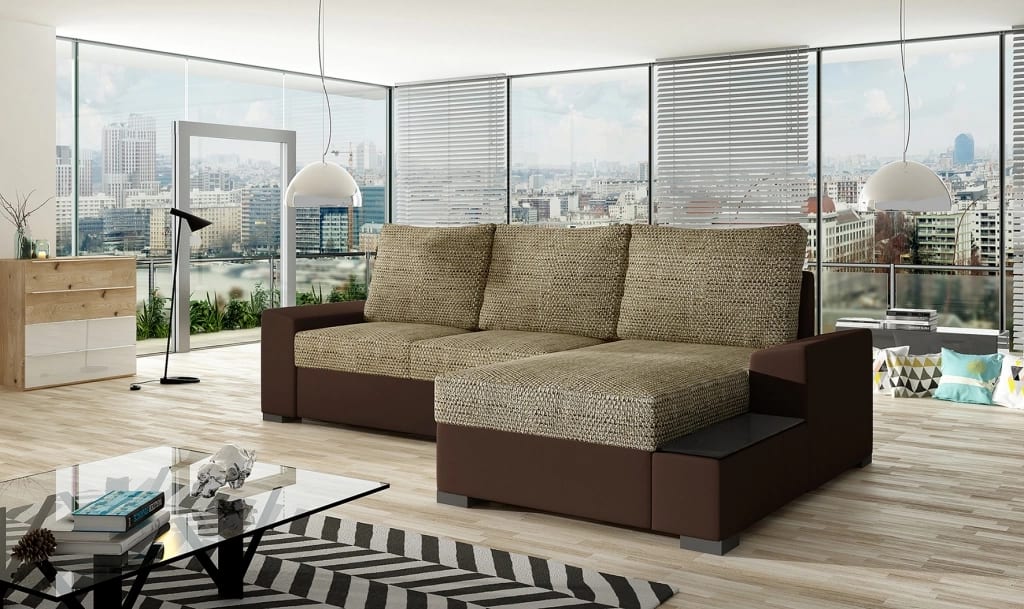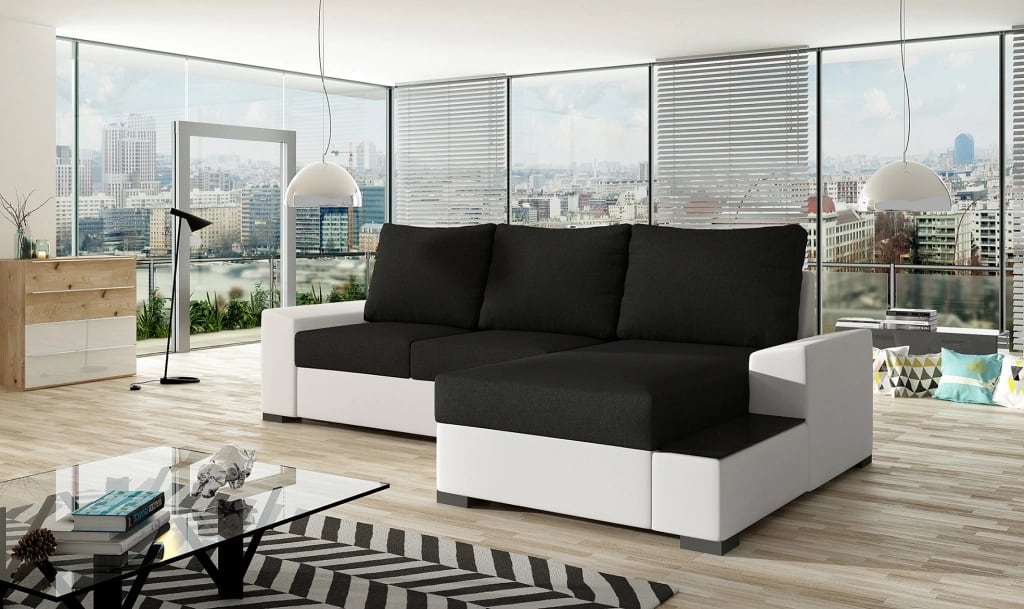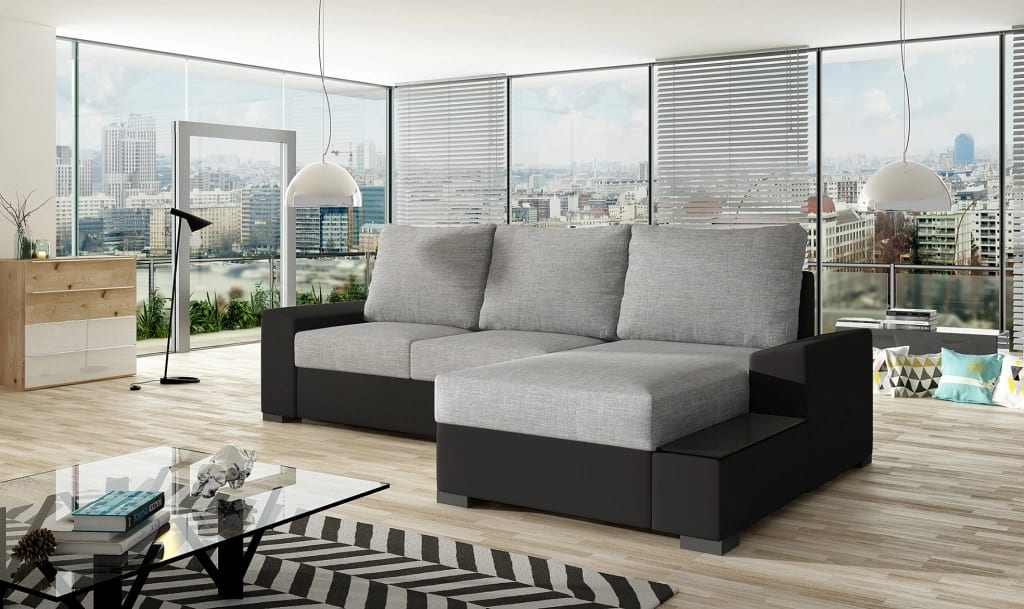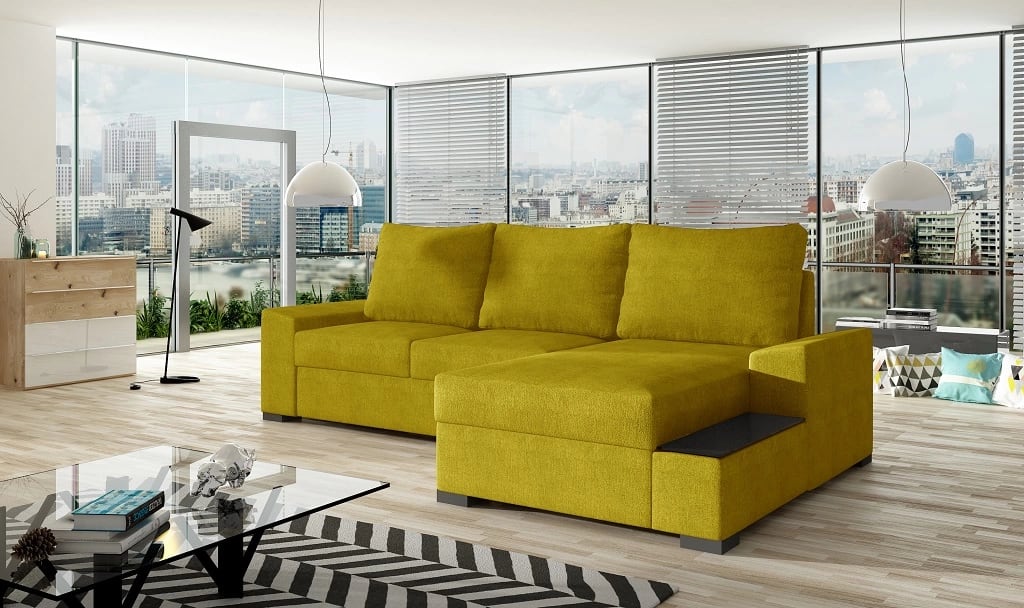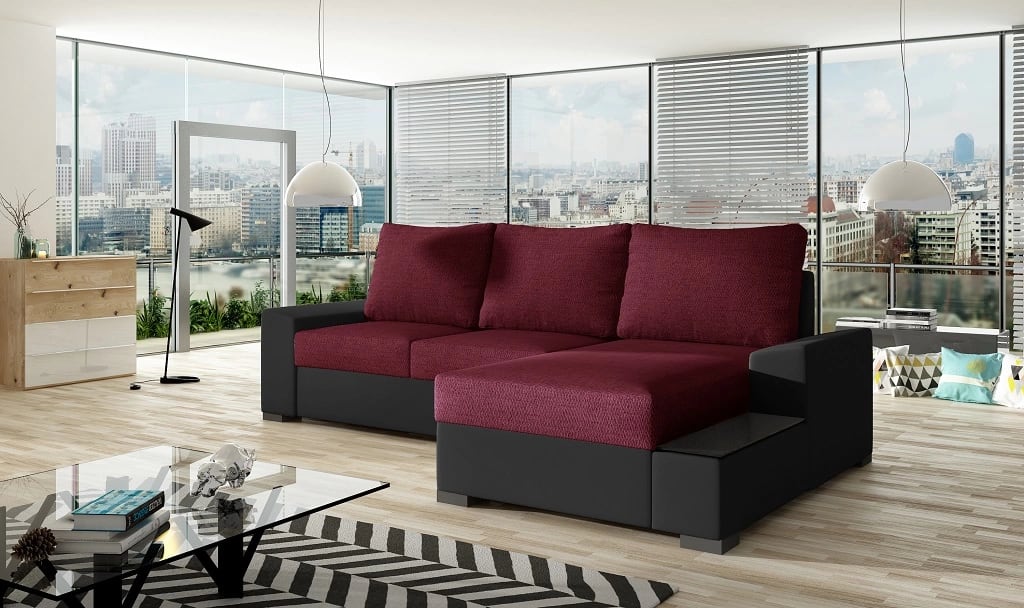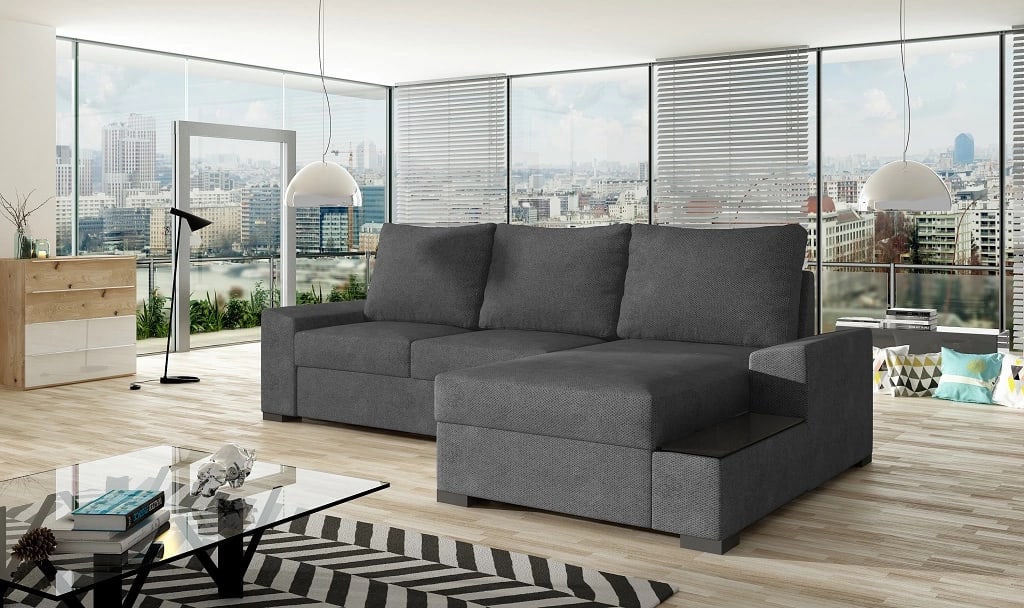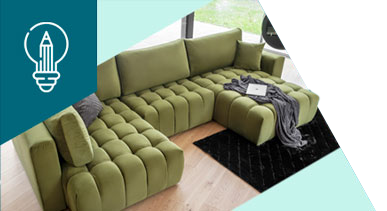 King of the living room, i.e. a corner with a sleeping function!
Follow our advice and choose the perfect piece of furniture for your interior.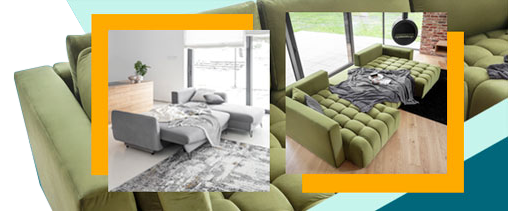 Negro corner sofa
Creating a home with a modern ambiance? The Negro corner sofa forms a perfect centrepiece in any living room, providing a comfortable spot in which to relax with uniquely functional features.
Negro corner sofa: the flagship of stylish design
Modern interior styles are very specific. For furniture to go well with them it must feature neat, simple lines drawing on geometric forms and a low-key, refined appearance which breaks from the banal. By applying these criteria when choosing your upholstered furniture, the Negro corner sofa becomes the perfect match for your preferences. It features a classic corner sofa layout with simple design lines and, thanks to the accents, loved by anyone who favours refinement in their furnishings, including the large cushions, stylish stitching and low wooden legs. Another advantage is how it outperforms its counterparts, with sprawling ottoman type seating and a glass shelf on one side. The latter shelf extends below the armrest, providing a convenient place for small items and books, while adding a very unique touch to the look. The upholstery can combine two colours of your choice, either similar or contrasting, to ensure there is no lack in the way of bold touches. The backrest cushions and the seat share a tone separate from the remainder of the upholstery, allowing you to choose the right colour match for your room.
Negro corner sofa: comfortably functional
The Negro is all about peak comfort. Measuring 245x160x83 cm, it provides a lot of space for you to rest well, in rooms large and small, where the compact configuration does not overwhelm the surroundings. The pull-out bed in the bottom part provides a sleeping surface measuring 205x145 cm. Another benefit is the spacious bedlinen storage inside the ottoman seat. The optimum profile of the backrests contributes to the high level of comfort provided by seating stuffed with T30 foam and its underlying continuous springs.
If you are looking for furniture which looks simple yet fresh, with bold accents, you cannot go wrong with the superior level of comfort offered by the Negro corner sofa.
Wide cushions
Wooden legs
Glass top shelf extending from the armrest
Available in a wide selection of colours
Sleeper corner sofa
Spacious bedlinen storage in the ottoman
Corner sofa width: 245 cm
Corner sofa length: 160 cm
Height w/cushions: 90 cm
Height w/o cushions: 72 cm
Seat cushion depth: 57 cm
Mattress height: 42 cm
Sleeping surface: 205x145 cm