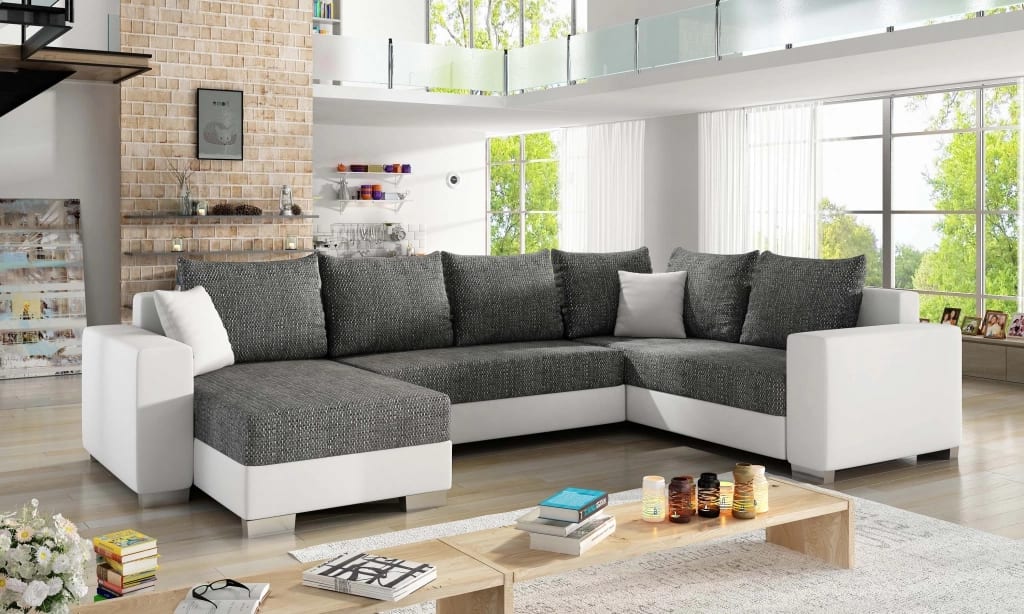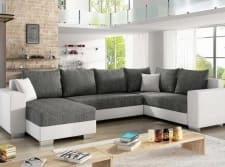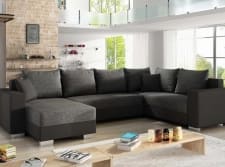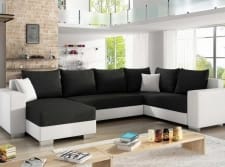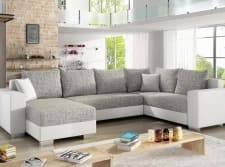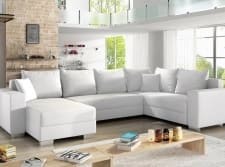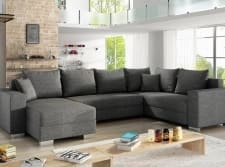 Marco corner sofa
Do you love supple, functional furniture which guarantees your overdue rest in the comfort of your own home? The Marco corner sofa ensures that you get to enjoy the highest levels in comfort.

Marco corner sofas: robust and rock solid
The classic layout of the Marco corner sofa makes it easy to harmonise with your living room and its prevailing theme. Measuring 312x210/150x92 cm, it provides ample space for relaxing, without overwhelming the room. This makes the Marco a preferred choice for large homes and small flats. It is also a sleeper, which enhances the overall functionality. The downward pull-out section and the flippable backrest help with quick and effortless conversion from daytime lounge piece to a 285x130 cm sumptuous bed. For added convenience, it also features two bedlinen storage units, one inside of the ottoman seat and the other accessed with the sofa unfolded as a bed. The optimum profile and seating with Bonnell springs padded with T25 foam maximise the comfort all day long, through the evening and into the night.
Marco furniture: a perfect choice for modern interiors
Modern homes are distinguished by simple yet elegant design forms, providing a fresh ambiance. The Marco corner sofa is available in a choice of two contrasting upholstery colours for you to enjoy truly modern styling. The backrests are lined with large cushions to improve the quality of your relaxation at home. The two small accent pillows in the colour of the backrests, armrests and the base add more expression to the Marco, so it goes well with living rooms which are minimalist, loft or Scandinavian in style.
If you are looking for an all-rounder corner sofa which performs well as a comfortable main showpiece in the living room, look no further, the Marco is bound to satisfy you perfectly.
Wide profiled seat
Large sleeping surface
Upholstered back
Wide, comfortable backrest
Quickly unfolded bed surface
Two bedlinen storage units in the ottoman and the unfolded bed surface
Available in a wide selection of two-tone colours
Corner sofa width: 312 cm
Corner sofa length: 210/150 cm
Height w/cushions: 92 cm
Height w/o cushions: 74 cm
Seat cushion depth: 53 cm
Mattress height: 45 cm
Sleeping surface: 285x130 cm