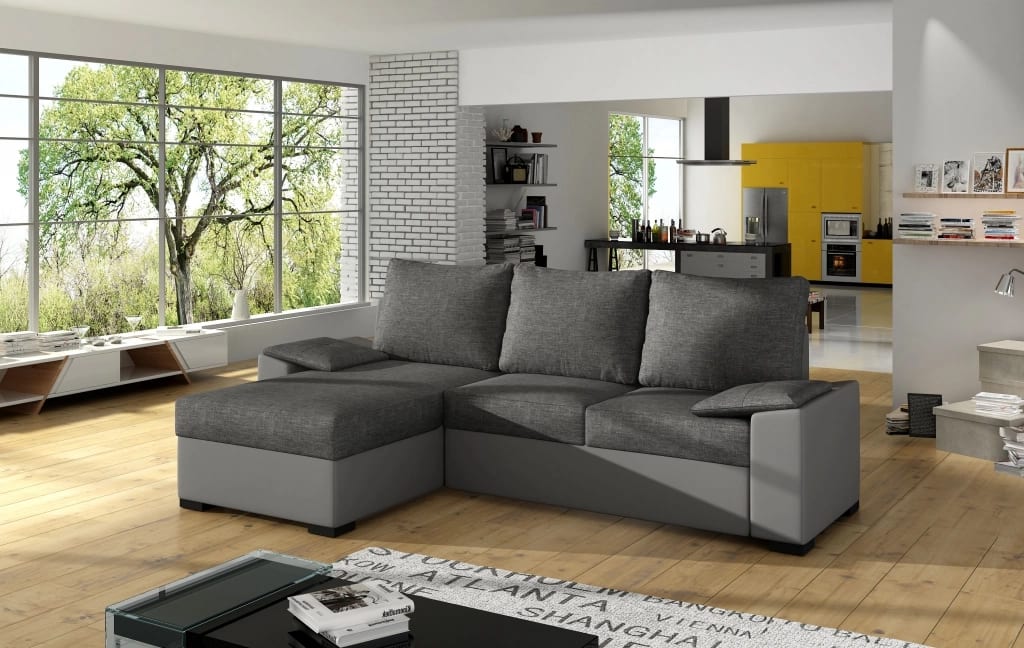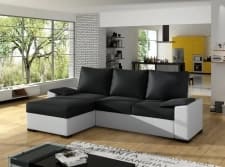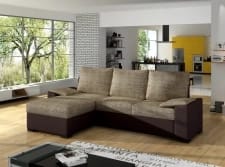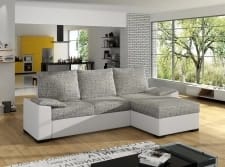 Lusso corner sofa
Minimalism is a principle of style with a growing number of followers. The Lusso corner sofa is a perfect example of minimalist design, offering refined performance among upholstered lounge furniture.
Lusso corner sofa: essential for every modern living room
The simple, geometric lines are favoured by many who value open indoor spaces and muted interior design. The Lusso corner sofa sits very well with modern interior styles. These tend to be predominantly minimalist, with an air and ambience that is typical for Scandinavian and industrial themed interiors. The classic seating layout, the ergonomic profile of the backrest with its large main cushions and two small accent pillows all highlight the elegant style of this sofa. The stylish wooden legs are yet another advantage. The careful attention to the stitching and every last detail of the finish leads to a sofa that is robust and built to last many years without losing anything of its original allure. A significant contribution to this robustness is made by the upholstery, constructed from first-class materials that are both resistant to wear and discolouration. The selection of colour options and contrasting two-tone finishes helps you in choosing the most appropriate version for your living room style.

Lusso corner sofa: comfort maximised
Its refined appearance aside, the Lusso corner sofa has a tried and tested construction, ensuring huge amounts of comfort for everyone. The seats are based around continuous springs, padded with T30 foam for optimum softness and resilience, while providing good seating stability, an important factor to ensure proper support and effective relaxation of the spine. The 245x160x90 cm size provides plenty of space for daytime leisure activities while still being easy to fit in small and spacious living rooms alike. Another advantage is that it is a sleeper sofa, a highly appreciated factor by anyone with a small apartment. The pull-out drawer transforms it into a 205x145 cm bed. The Lusso features spacious bedlinen storage inside the ottoman seat.
If you love multi-functional furniture then you are not alone, and the Lusso is said to be one of the most comfortable lounge sofas out there.
Profiled backrest
Wide cushions
Wooden legs
Sleeper corner sofa
Bedlinen storage in the ottoman
Corner sofa width: 245 cm
Corner sofa length: 160 cm
Height w/cushions: 90 cm
Height w/o cushions: 72 cm
Seat cushion depth: 57 cm
Mattress height: 42 cm
Sleeping surface: 205x145 cm