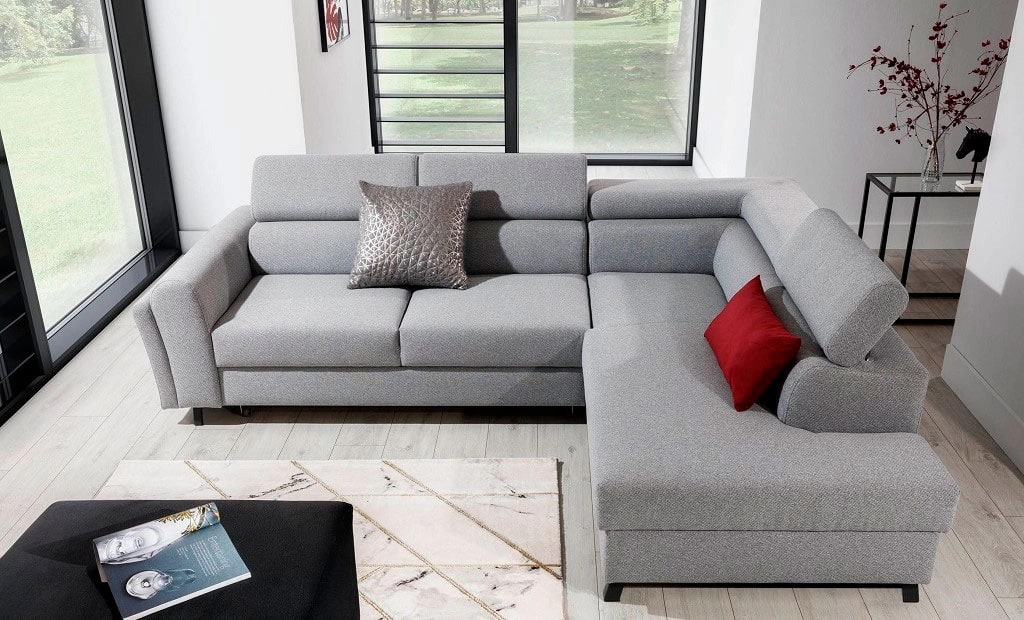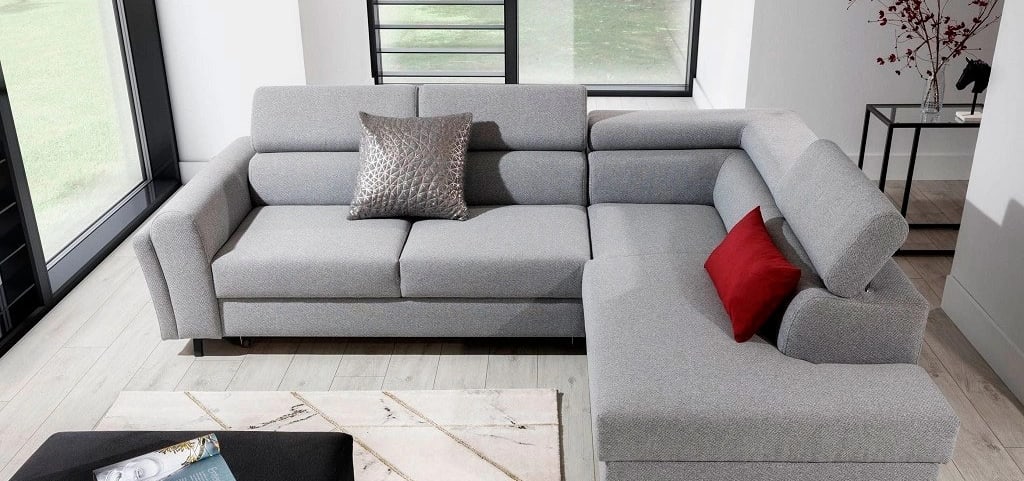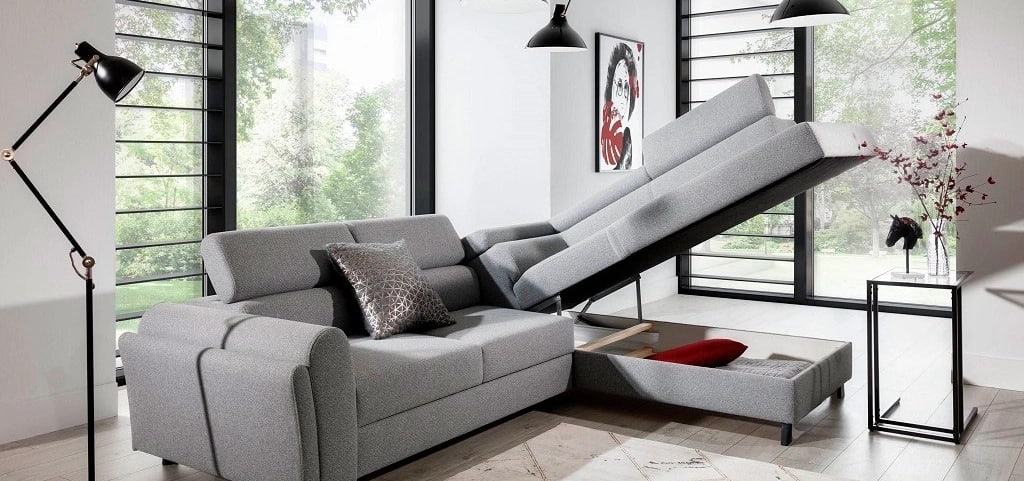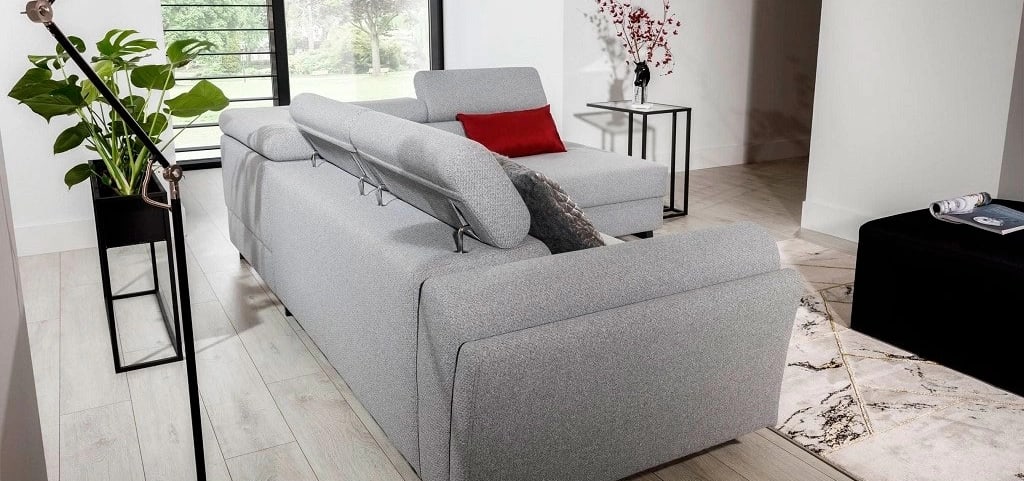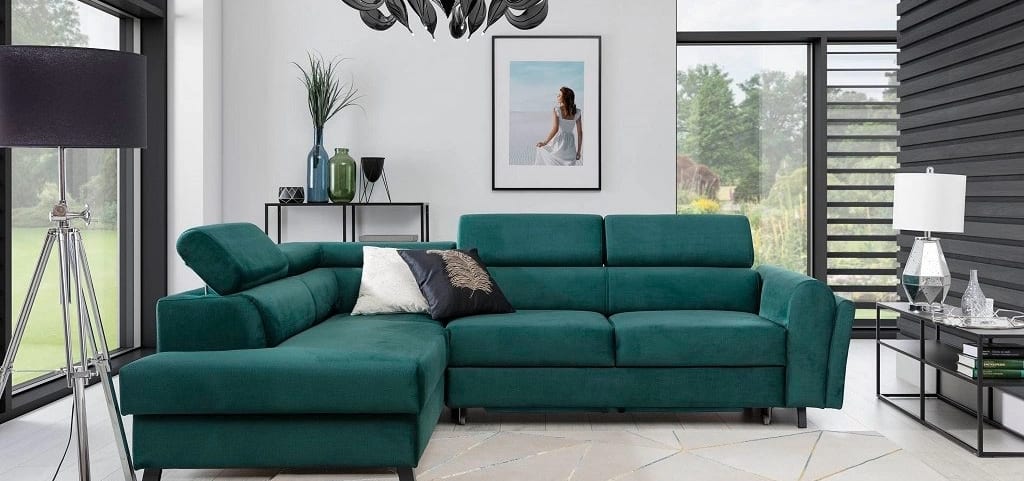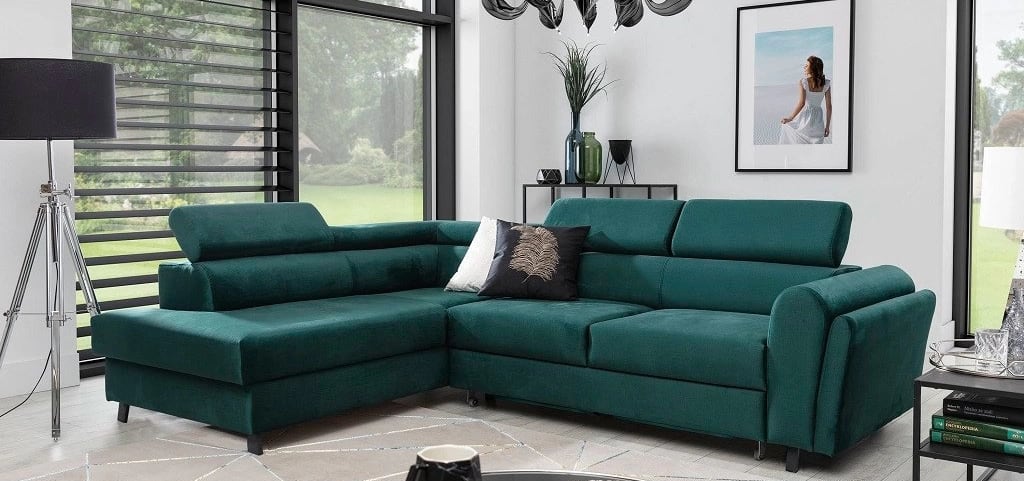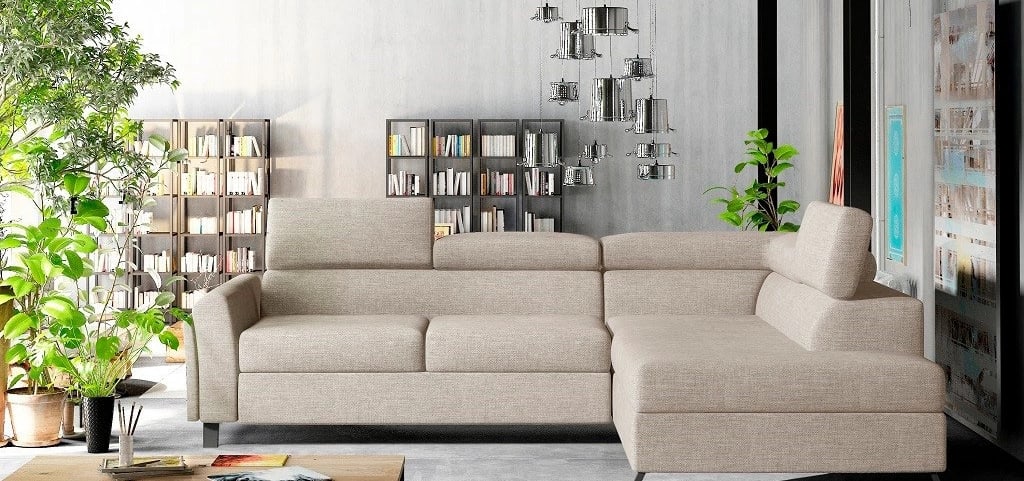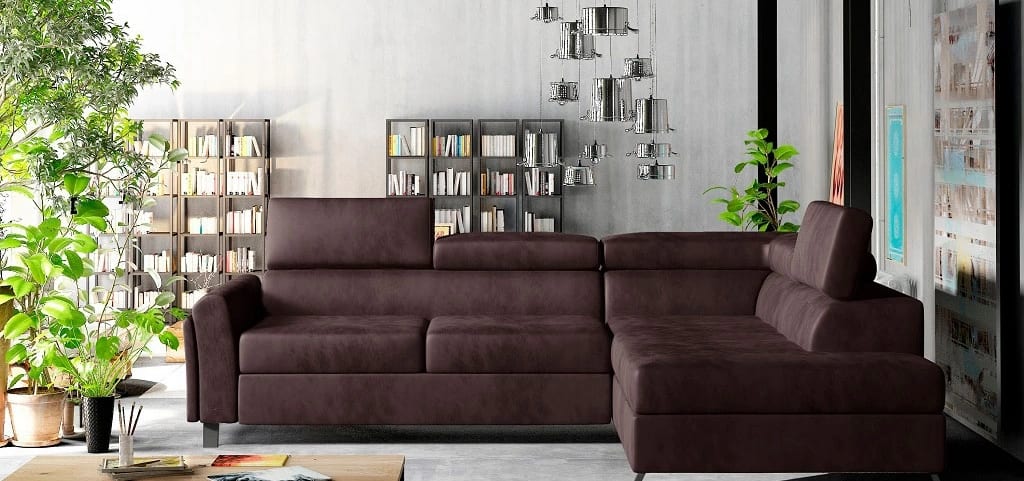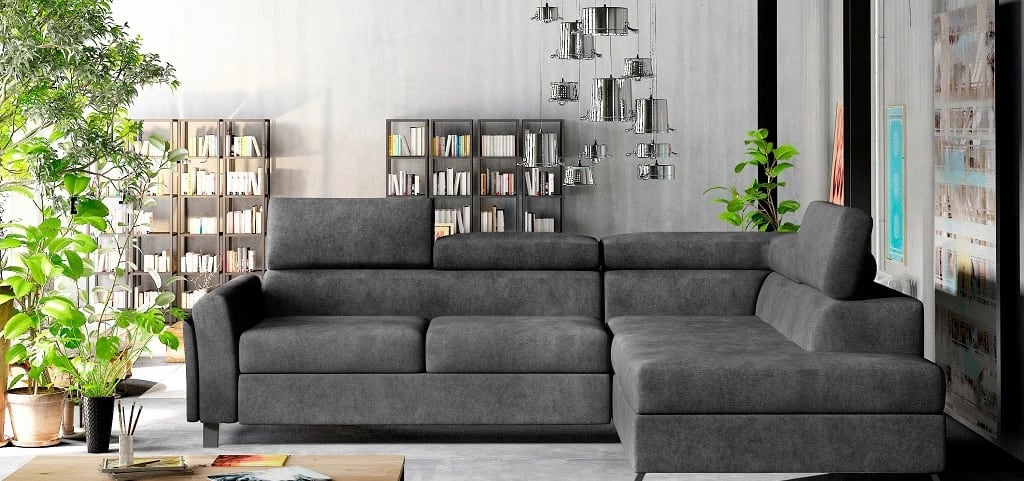 Kairos corner sofa
Do you enjoy furniture which is both convenient and functional? Then the Kairos corner sofa is a perfect choice for your room.
Kairos: designed with utility in mind
The Kairos is a convenient and ingeniously designed corner sofa for all types of rooms. With its universal sizing, it is a great way to help manage your floor space. The high quality finish is highly attractive and ensures years of trouble-free use. This L-shaped sofa has deep seats stuffed with T30 foam, plus the innovative HR foam which always returns to its original shape, preventing unsightly depressions. The structure allows you to sprawl comfortably on the sofa when you really need to rest, while if you just need to recline and stretch your legs then there is a long ottoman. The corner sofa features a low, ergonomically profiled backrest to keep your spine properly relaxed. The sofa also features adjustable headrests. The uncommon, slanting profile of the armrests helps create a comfortable place to sit. It is available in a wide selection of colours, from those fit for designer settings to those better suited to a more conservative environment.
Kairos corner sofa: carefully engineered
The Kairos corner sofa bed, the latter being easily deployed with the intuitive pull-out system, providing a sleeping area measuring 125x192 cm. It is perfect for a great night's sleep thanks to the high quality materials. The sofa features bedlinen storage. It saves space elsewhere at home and helps keep the living room uncluttered.
A deep, soft seat made of T30 foam and innovative HR foam
Long, spacious ottoman
Profiled backrest
Adjustable headrests
Profiled armrest
Sleeper corner sofa
Bedlinen storage in the ottoman
Available in a wide selection of colours
Corner sofa width: 265 cm
Corner sofa length: 197 cm
Height w/cushions: 95 cm
Height w/o cushions: 65 cm
Seat cushion depth: 60 cm
Mattress height: 43 cm
Sleeping surface: 125x190 cm
Armrest width: 20 cm
Leg height: 9 cm
Leg width: 5 cm