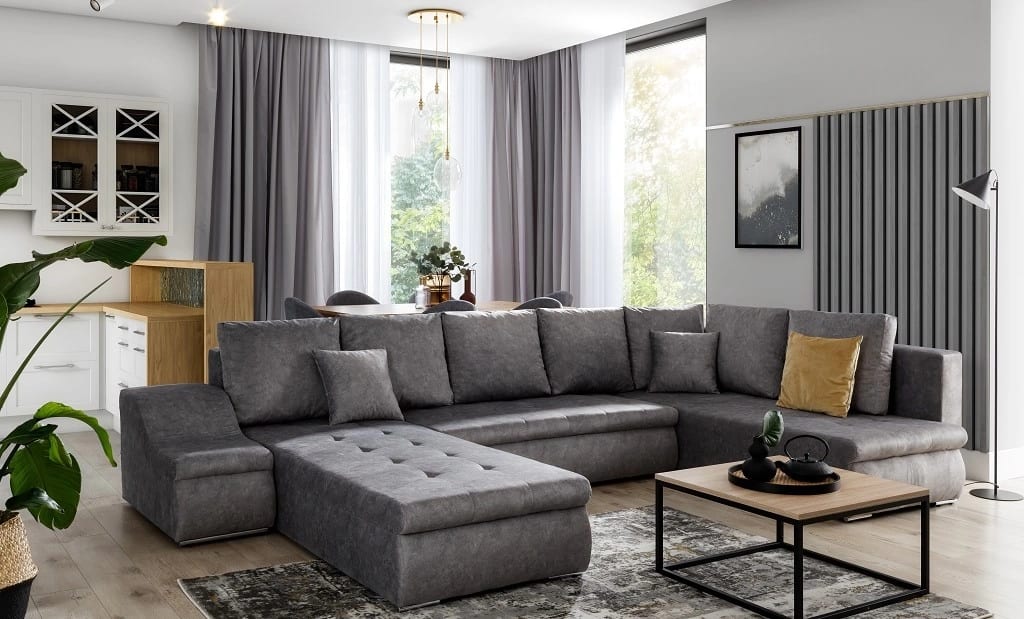 Available colors: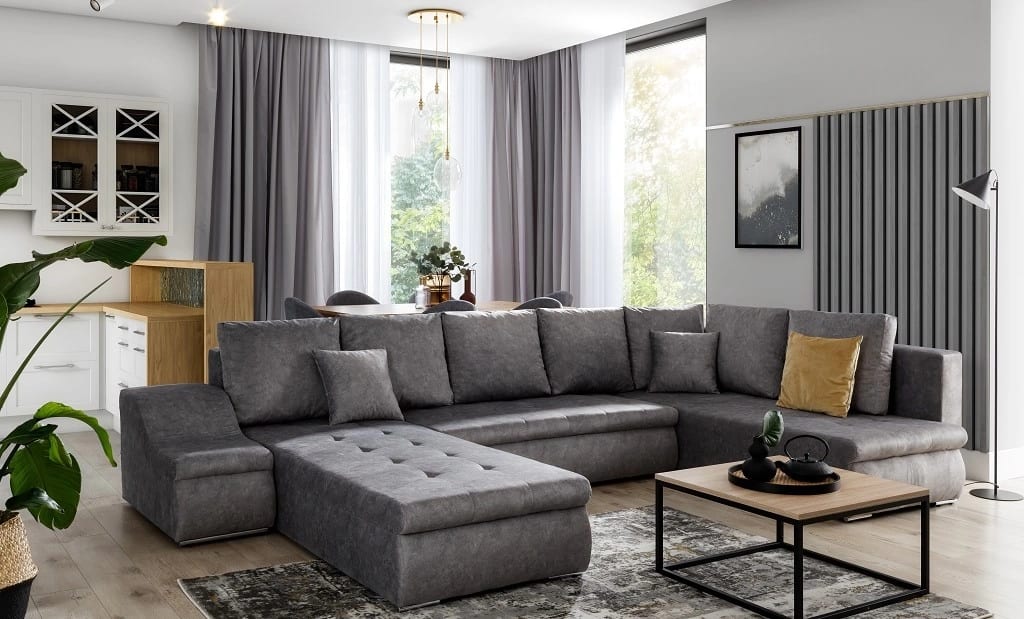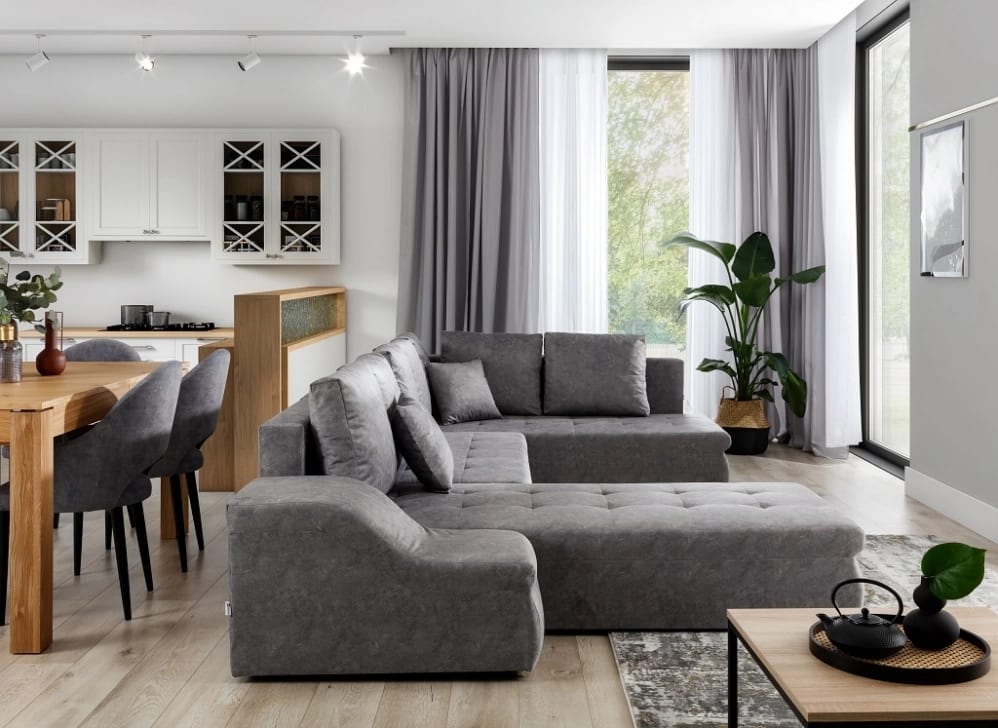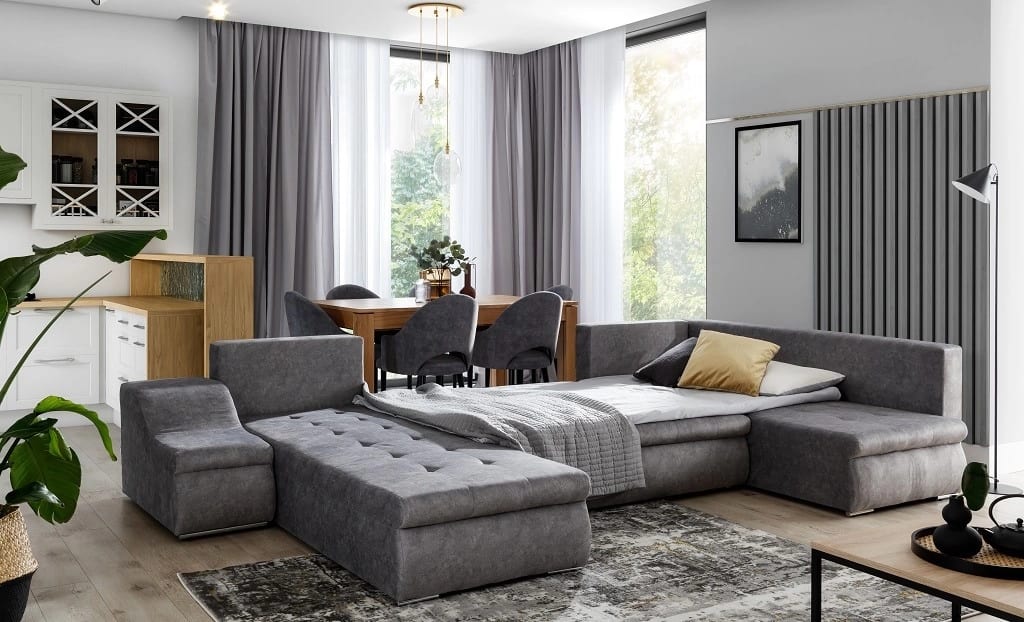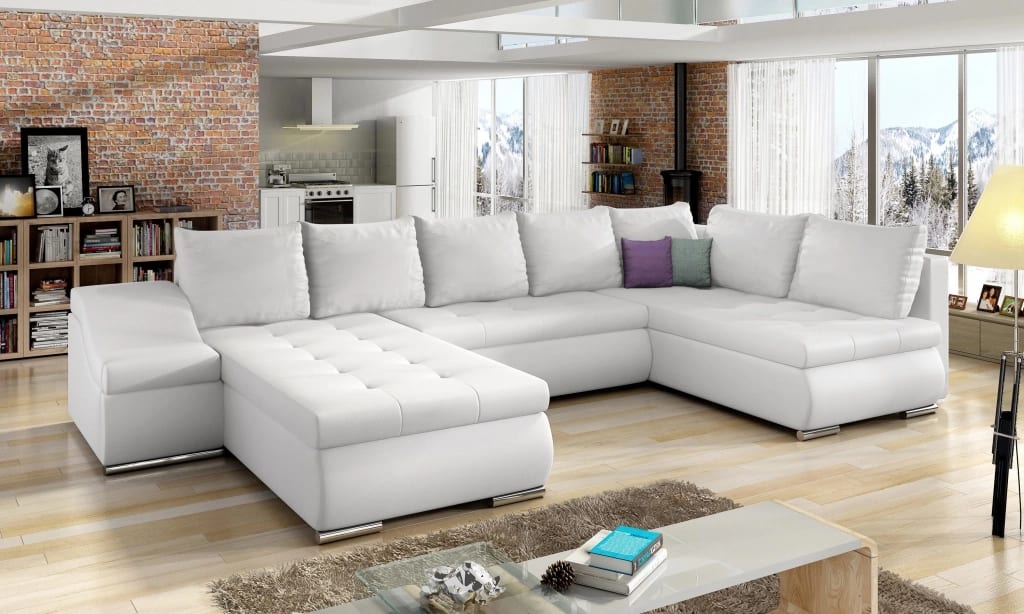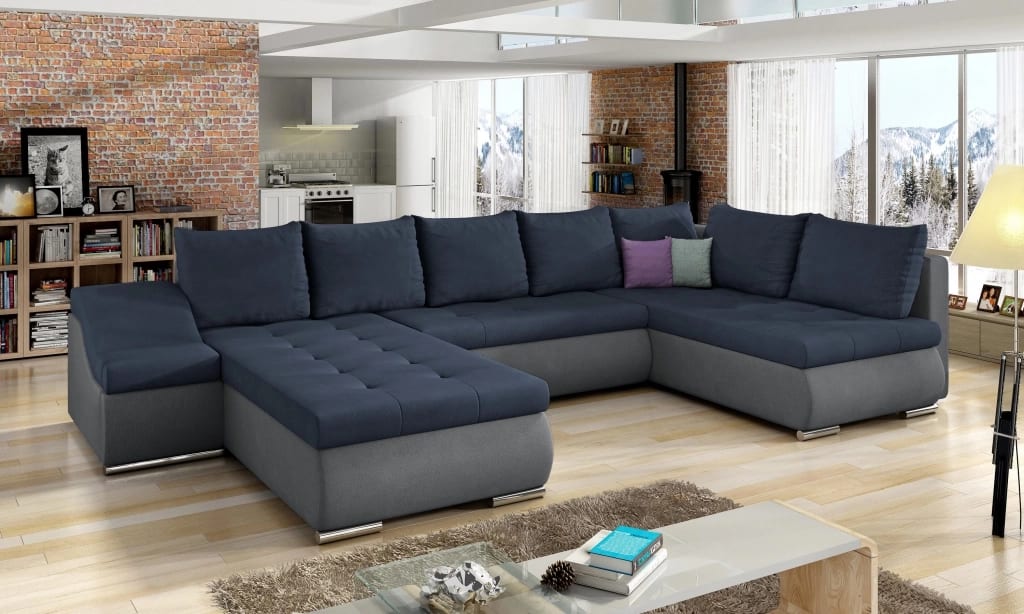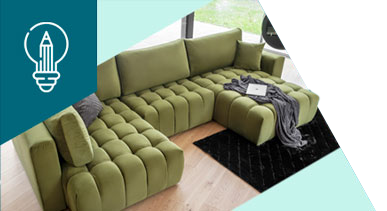 King of the living room, i.e. a corner with a sleeping function!
Follow our advice and choose the perfect piece of furniture for your interior.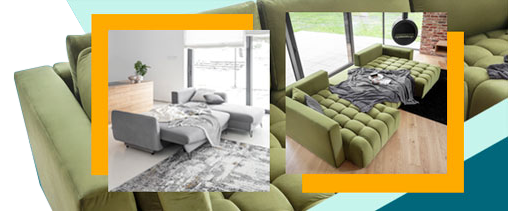 Giovanni corner sofa
Modern: this is the characteristic feature that comes to mind with this delightful design of corner sofa.
Giovanni corner sofa: dedicated designer style
Upholstered furniture should be comfortable and look appealing. It usually forms the centrepiece of the room as well as determining the overall style. If you love modern solutions and original design forms, the Giovanni corner sofa is nothing short of enthralling. Seemingly classic in design, it features a large backrest which can easily double as a seat. Great attention to detail is another advantage. The rounded edges provide a sense of refinement, just like the silver metallic legs and large cushions with stylish tufting. The Giovanni corner sofa guarantees leisure in comfort. This comes from the optimum profile of the backrests and the seats, which benefit from the resilience and strength of the continuous springs and the softness of T30 foam. This construction ensures a great level of comfort, with proper support for the body, the weight of which does not leave any unsightly depressions in the material. It is available in monochrome and two-tone options, to fit well in minimalist, industrial and retro settings.
Giovanni corner sofa: a perfect choice for spacious living rooms.
Ample space is the predominant feature of the Giovanni corner sofa. Measuring 340x200x88 cm, it is intended to explore the potential of spacious living rooms. In taking comfort to a yet higher level, the corner sofa can be converted into a bed. The total available bed space is 295x120 cm. The transformation between sofa and bed is intuitive; just pull out the bottom and flip the backrest, without any effort. Then, when unfolded, it gives you easy access the bedlinen storage.
If you are the lucky owner of a large living room and looking for upholstered furniture to allow you to experience what real comfort means, with a very tidy finish to please the eye, the Giovanni corner sofa is what you need.
Upholstered back for easy placement in the centre of the room
Wide, rolling, swept-down armrest
Rounded edges
Silver metallic legs
Wide cushions
Available with one or two-tone upholstery
Sleeper sofa
Bedlinen storage
Corner sofa width: 340 cm
Corner sofa length: 200 cm
Height w/cushions: 88 cm
Height w/o cushions: 70 cm
Seat cushion depth: 53 cm
Mattress height: 37 cm
Sleeping surface: 295x120 cm
Armrest width: 41 cm
Leg height: 5 cm
Leg width: 15 cm