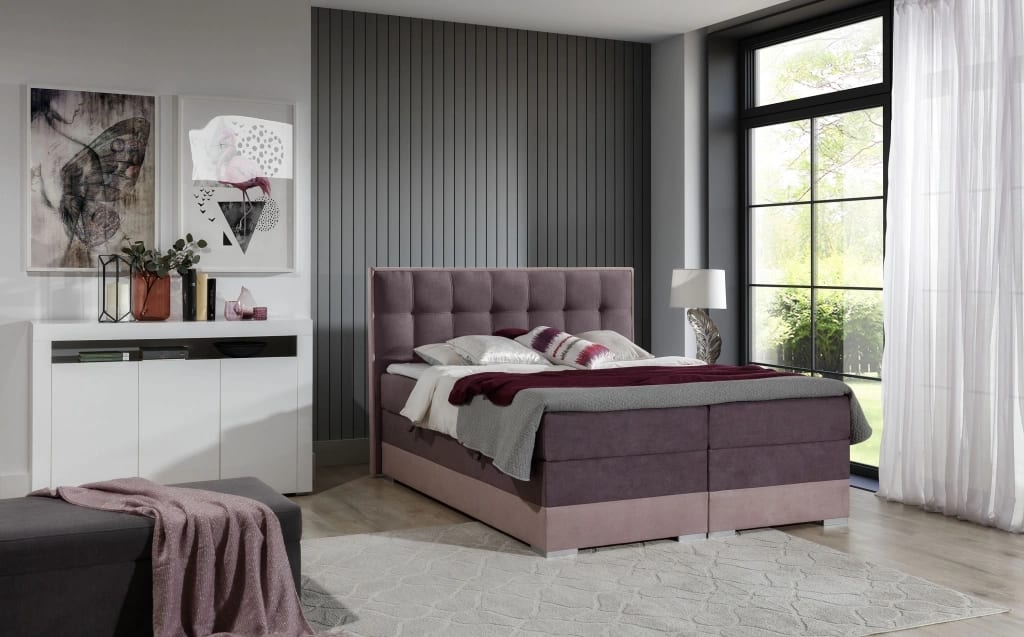 Available colors:

See the 3d animation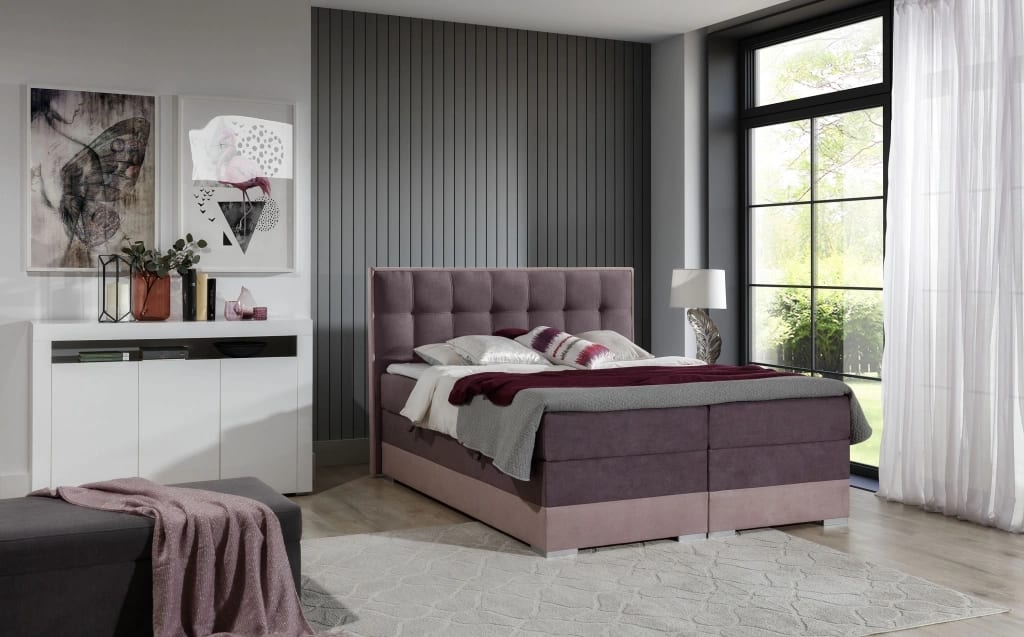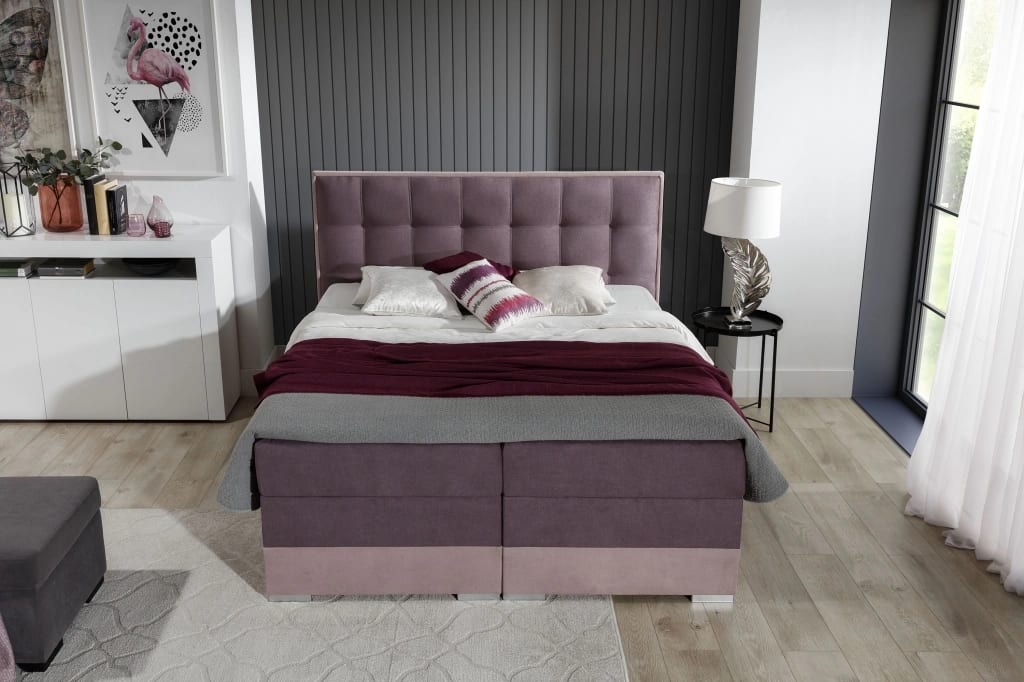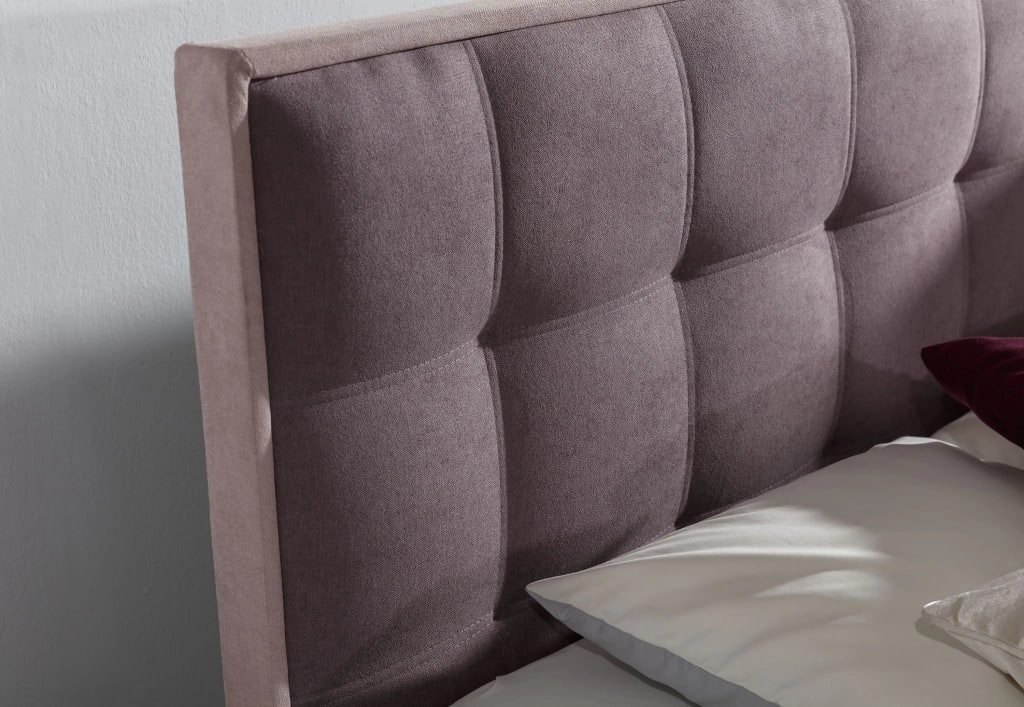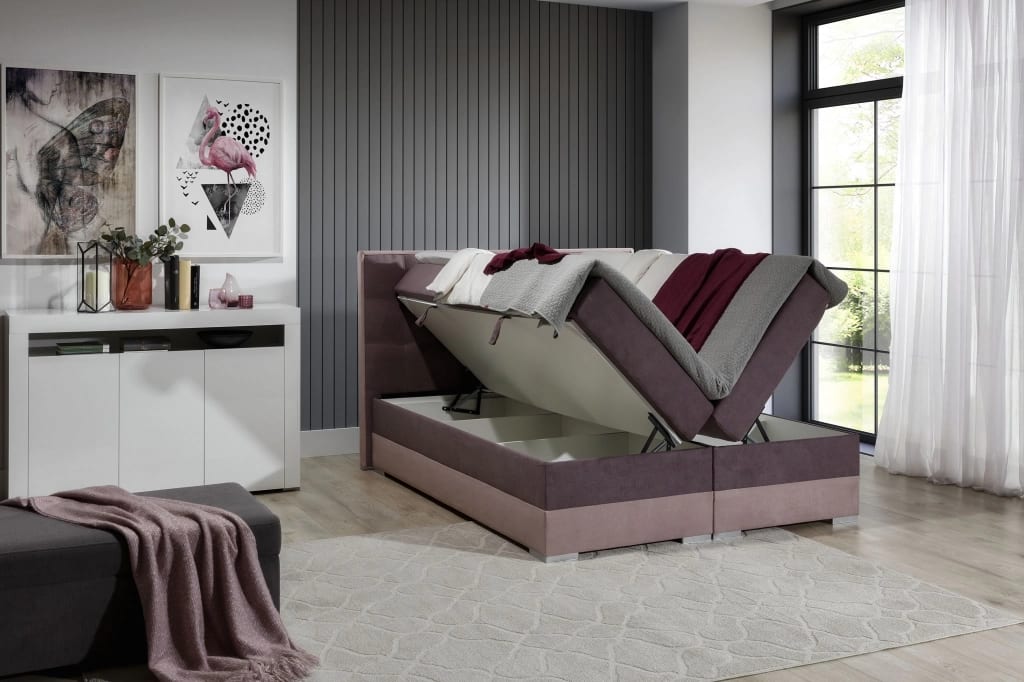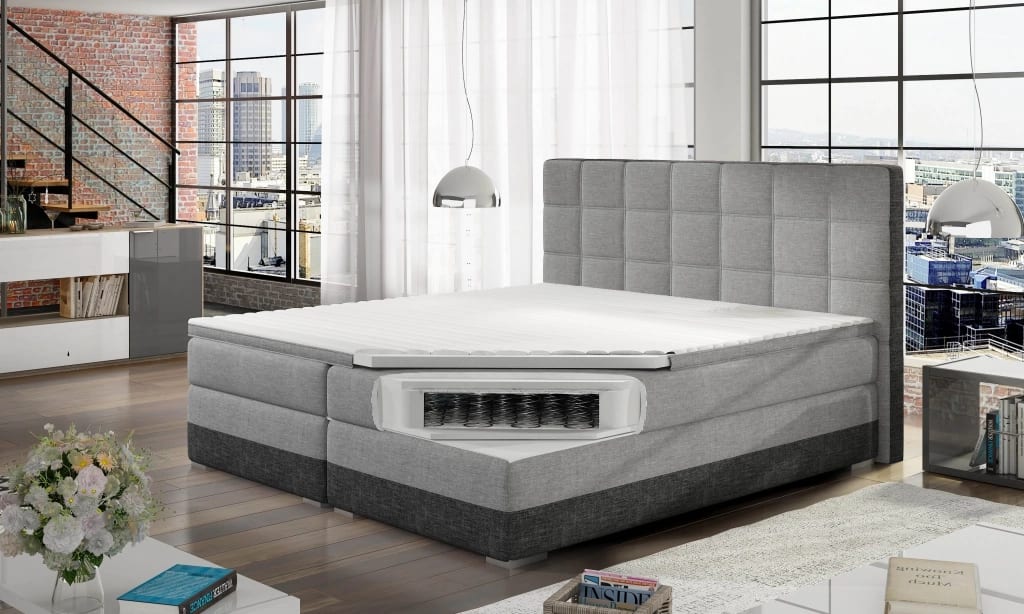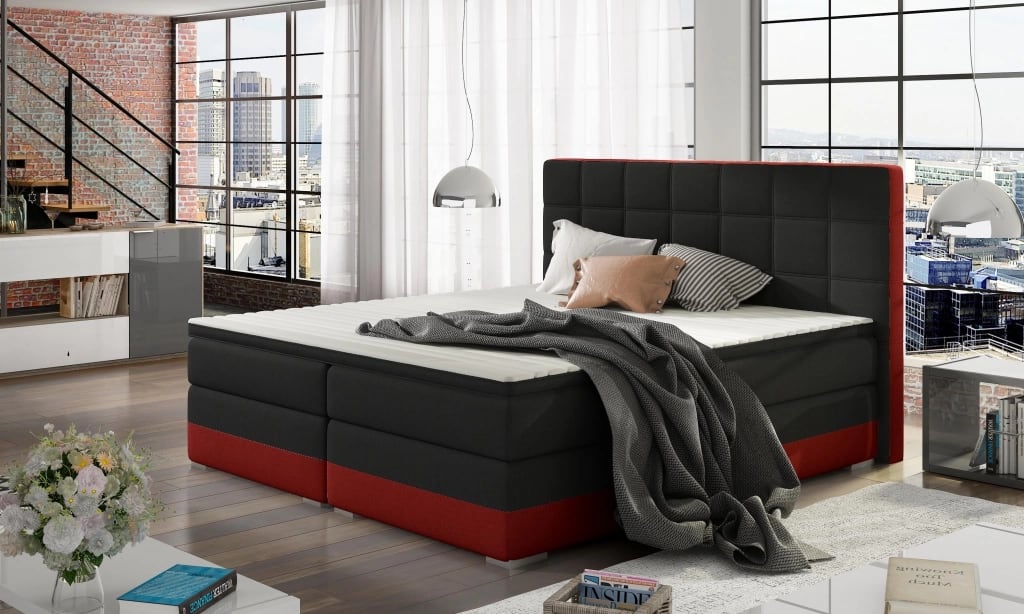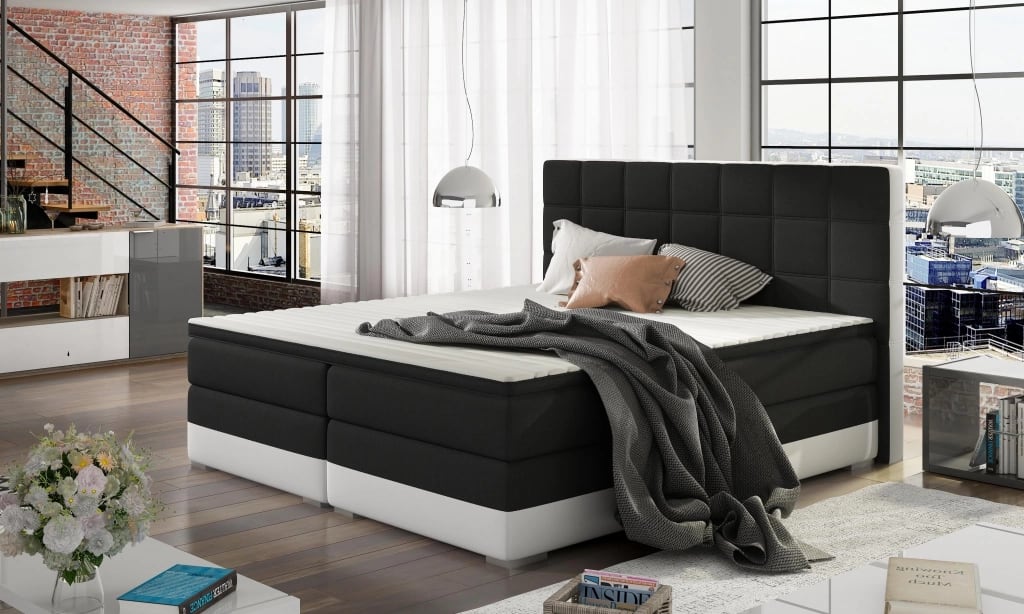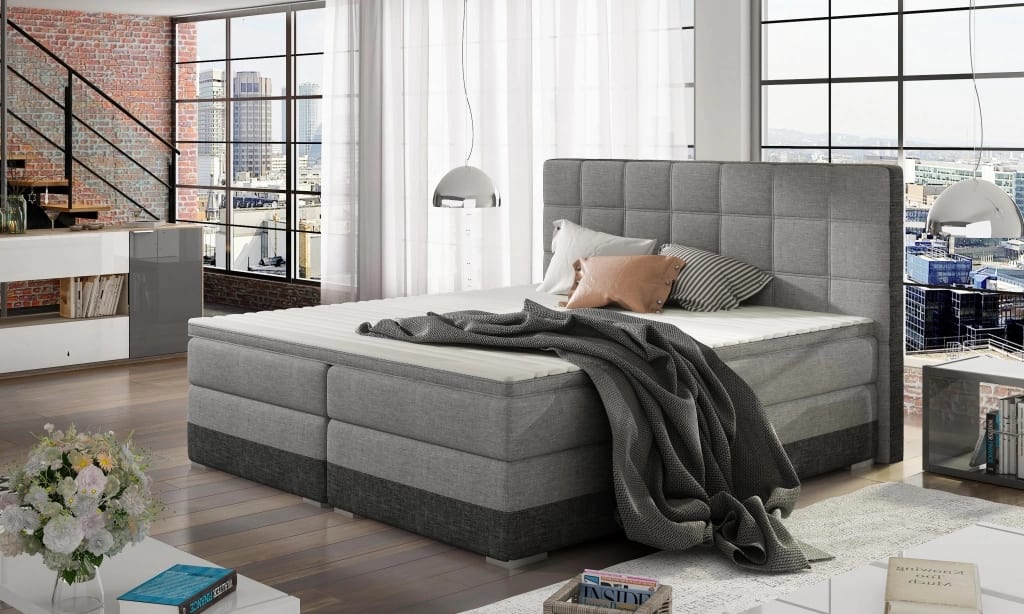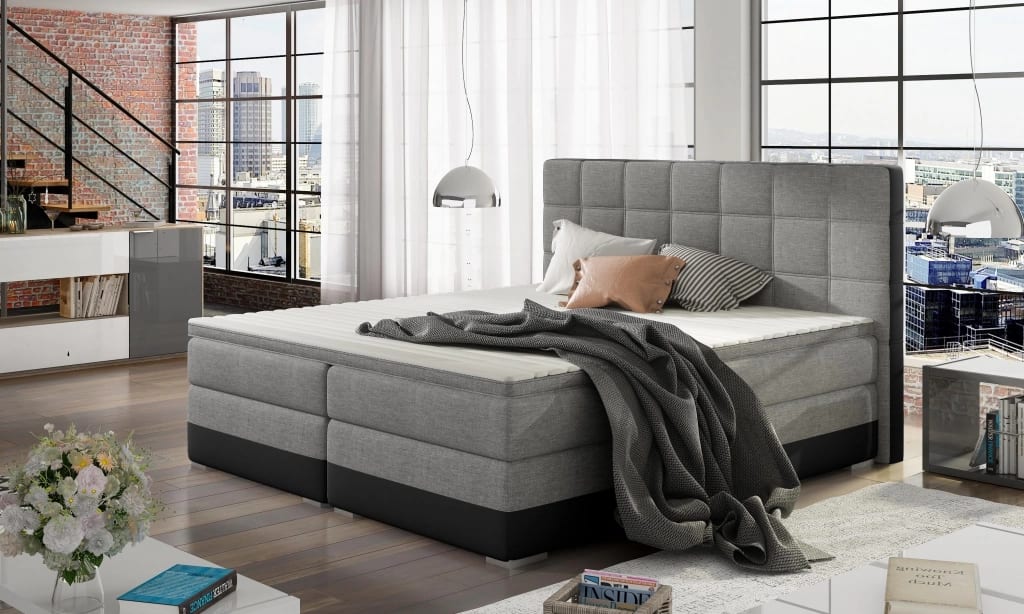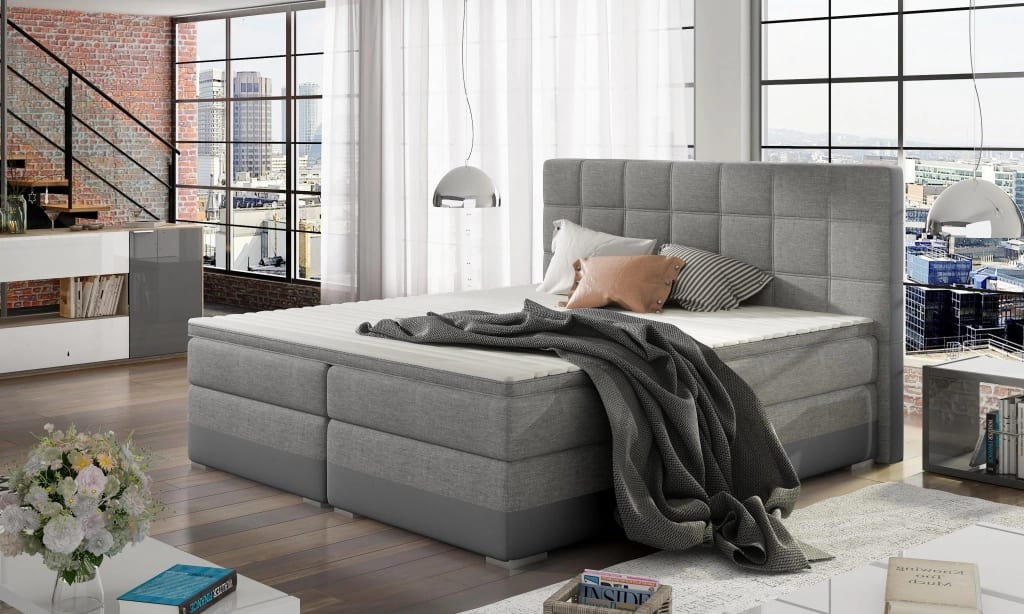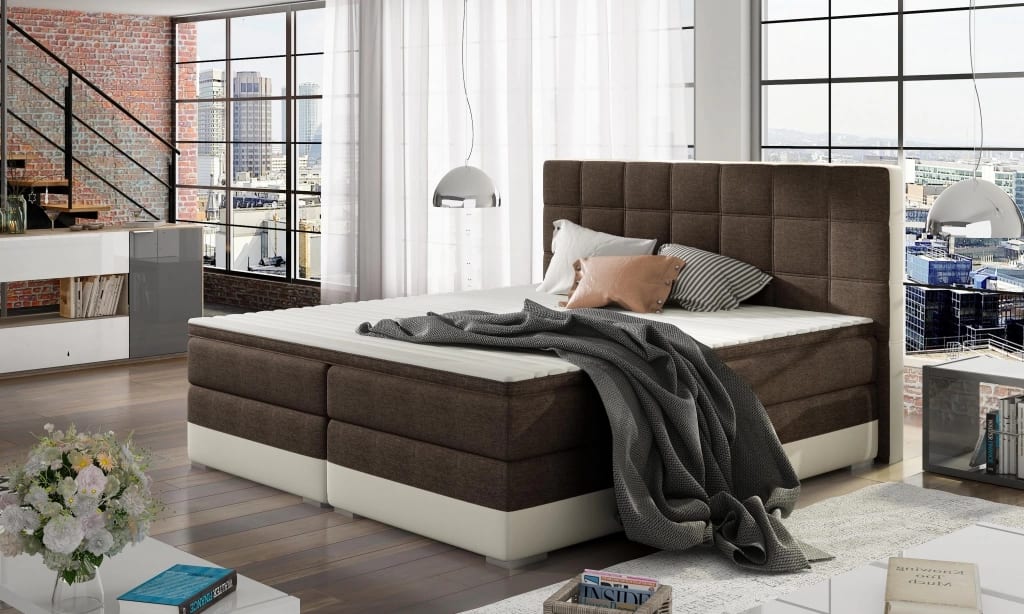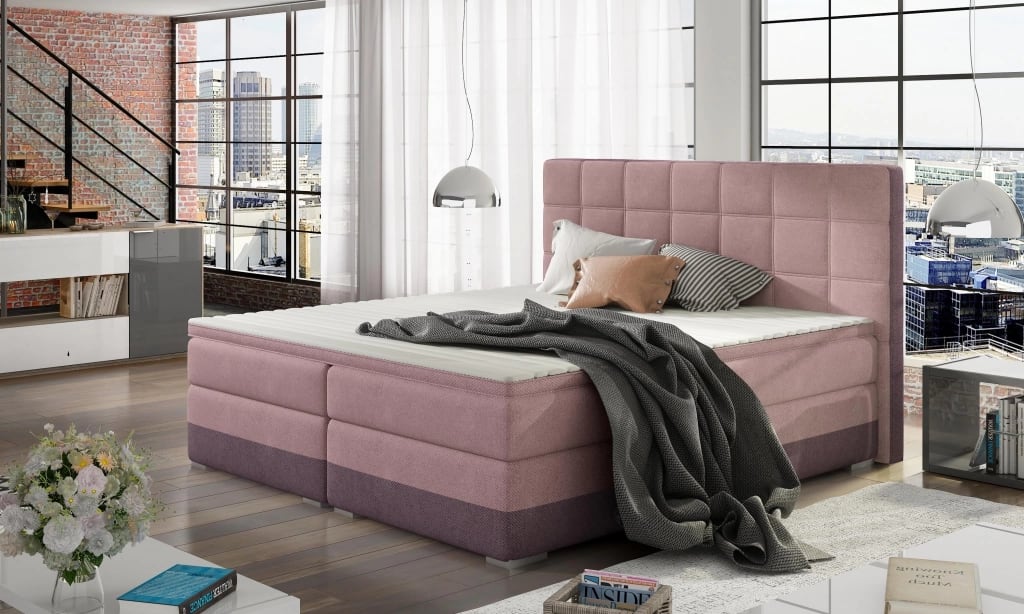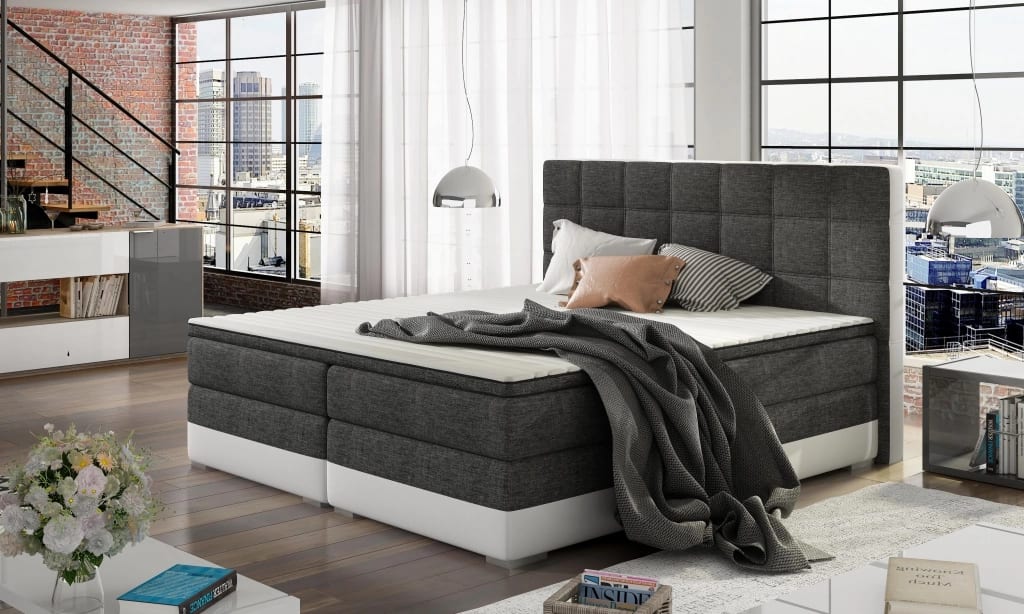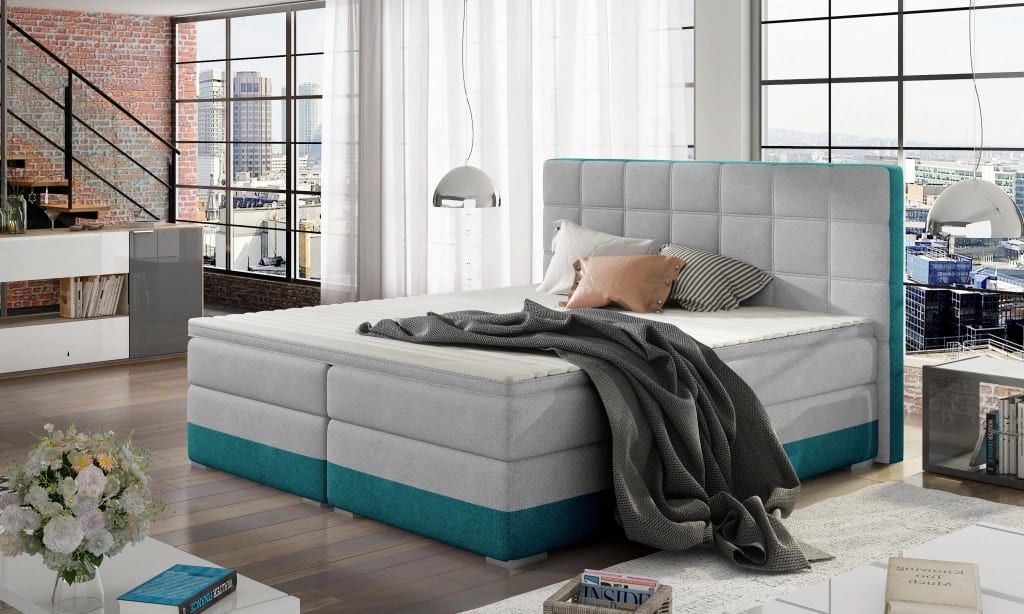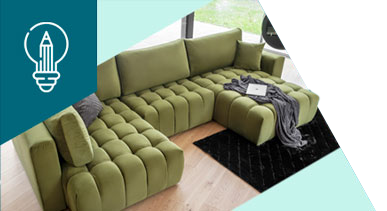 King of the living room, i.e. a corner with a sleeping function!
Follow our advice and choose the perfect piece of furniture for your interior.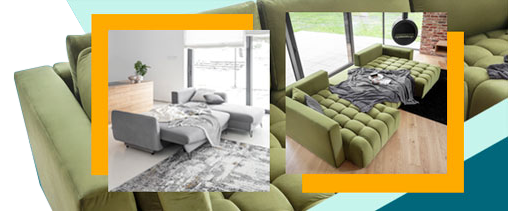 Damaso boxspring bed
Can a modern bedroom be cosy? Yes, when you choose the Damaso boxspring bed.
American-style Damaso: the best take on modern design
A simple form without obsolete accents, in a refined design: the unique traits of modern furniture. The Damaso boxspring bed is a continental bed loved by those who like their design tasteful. The high mattress meets the headboard, stuffed with T21 foam and finished with square stitching intended to imitate subtle tufting, while the clash of two different colours creates an outstanding appearance to make the bed the centrepiece of your bedroom. The bottom section of the frame box and the headboard frame share the same colour juxtaposed with the rest of the bed for a unique visual effect.

Damaso boxspring bed: functionality of dreams
The Damaso is a bedspring bed. It is complete with all the standard boxspring features: a high mattress, a large, upholstered frame, and three-compartment bedlinen storage. The selection of sizes, 140/160/180x200 cm, provide enough space for a comfortable night's rest. The mattress is a 20 cm thick Bonnell spring model with two layers of T25 foam on the top and the bottom. There is also a 4 cm thick topper made of T21 foam and finished with a fabric case. These features ensure the bed is soft, resilient and easily returns to its original shape when vacated, and provides good support to keep the body healthy. By choosing this bed, you can rest assured that your spine remains relaxed, allowing you to enjoy a better quality rest. The spring-action lift helps raise the mattress base up to easily access the bedlinen storage.
If you are looking for a bed that has to be comfortable, convenient and tasteful in design, the Damaso is the right choice for you, offering superior rest every night.
Available in three sizes
Elegant metal legs
Tall accent headboard
Wide selection of colour options
Two large bedlinen storages divided into three compartments
Bed width: 155/175/195 cm
Bed length: 205 cm
Bed height: 126 cm
Base height: 60 cm