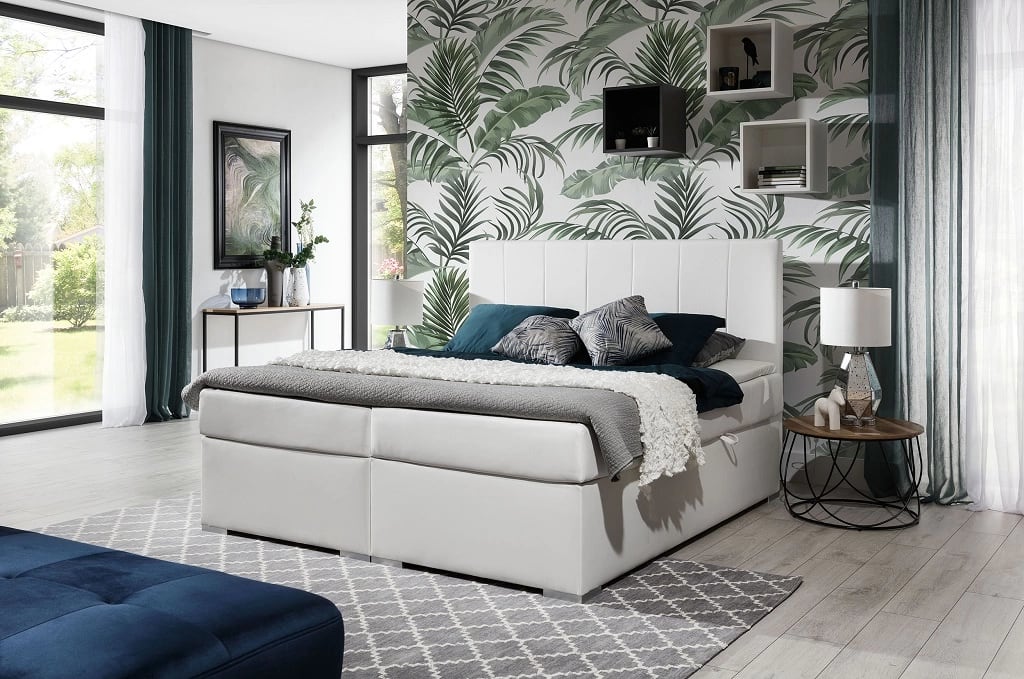 Available colors:

See the 3d animation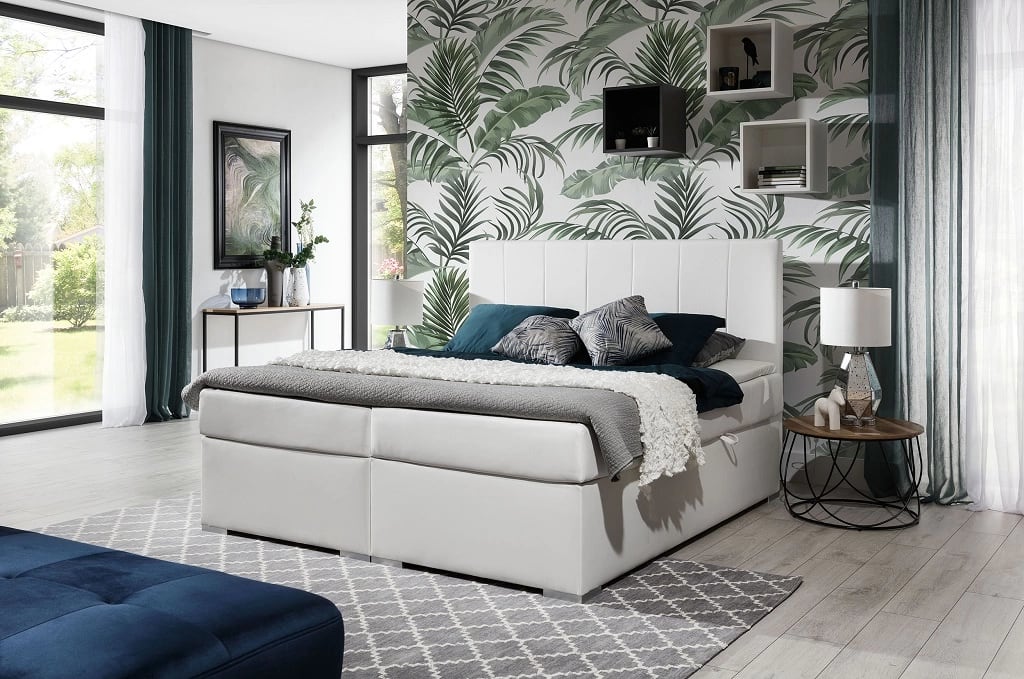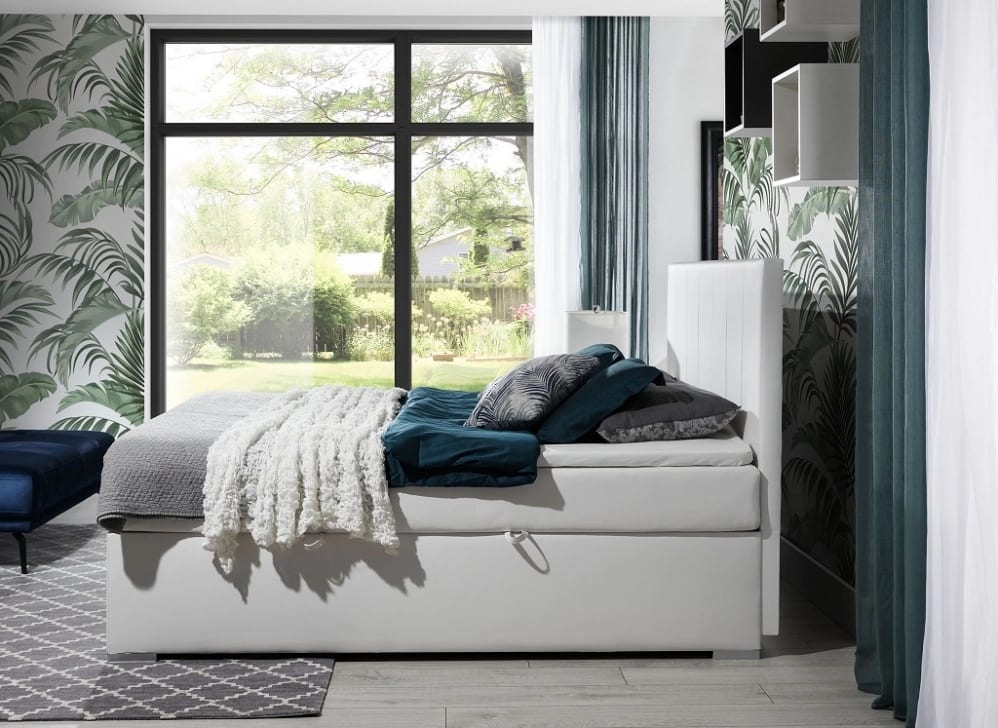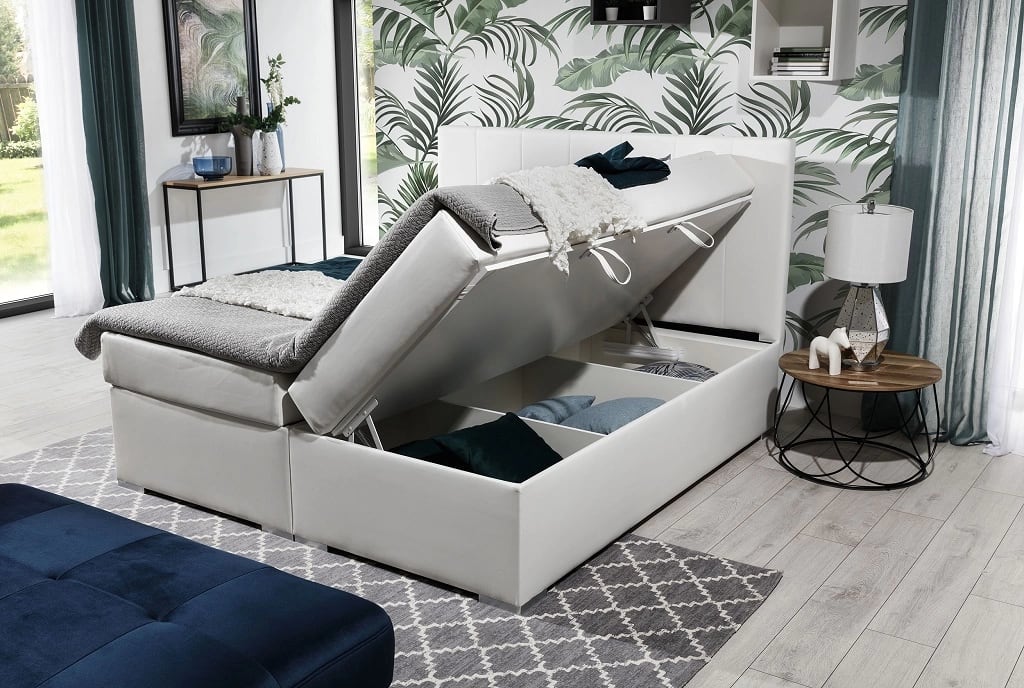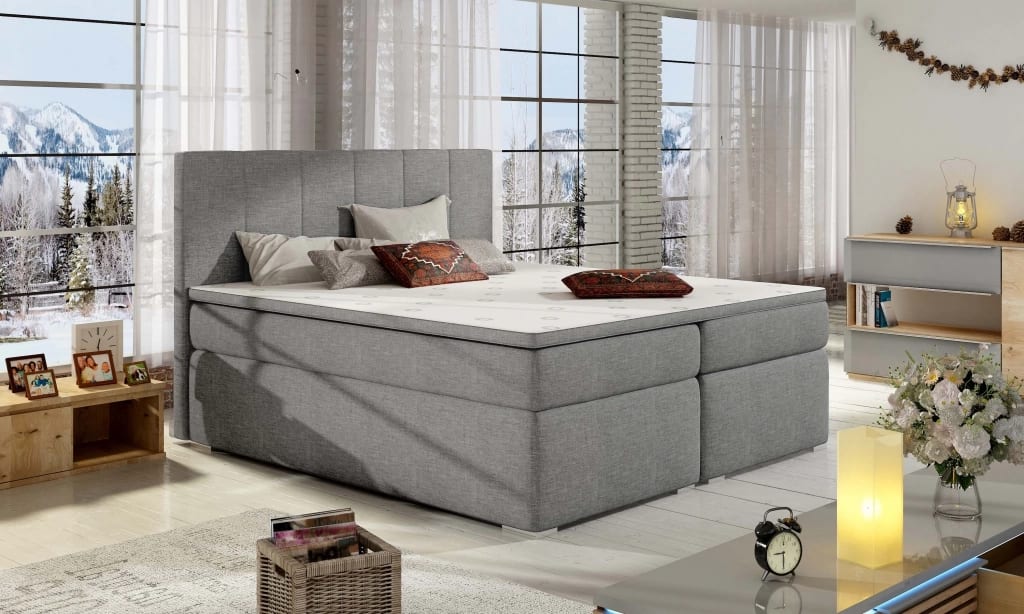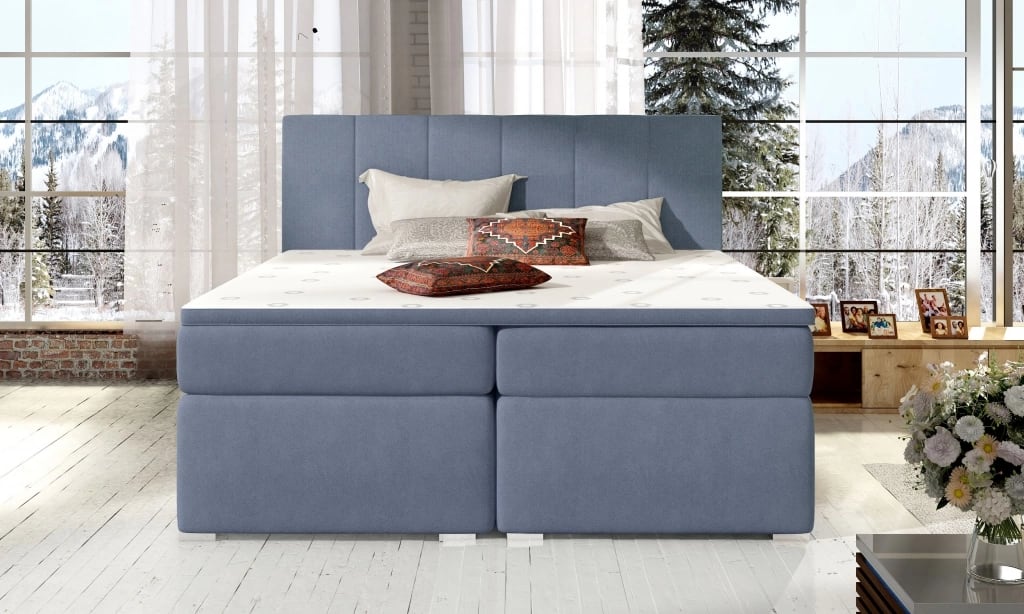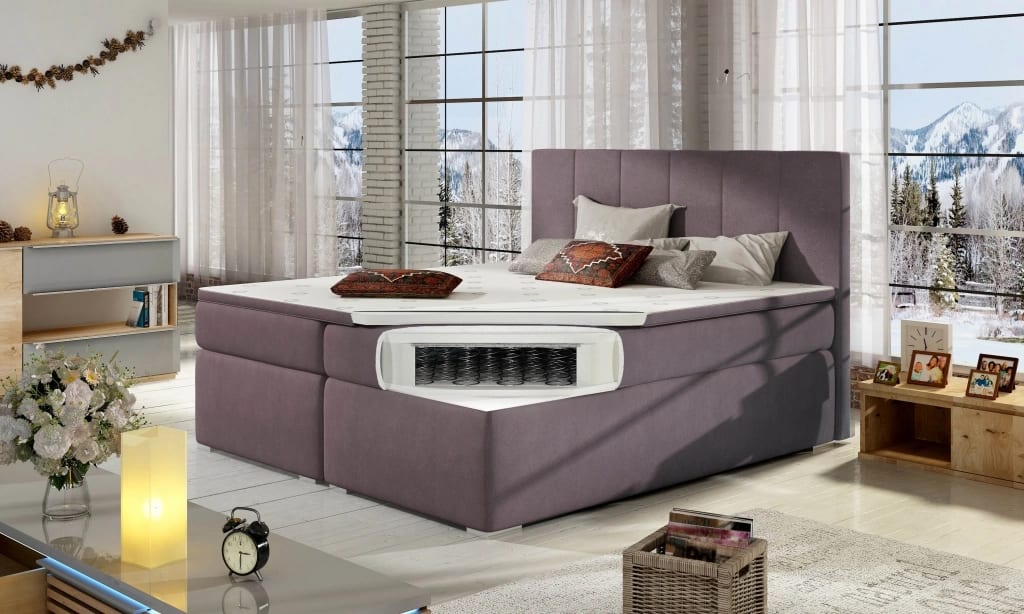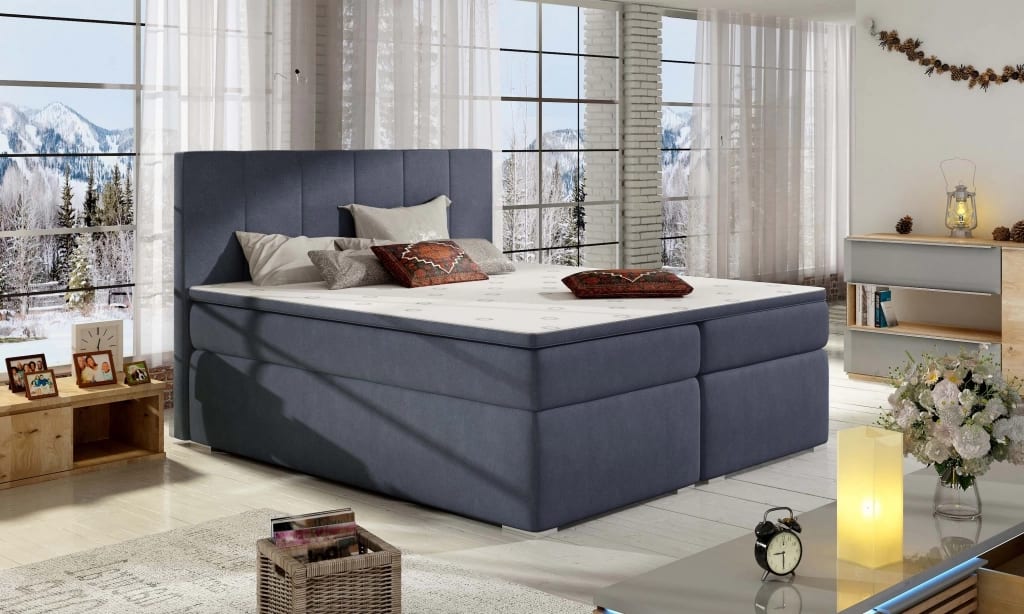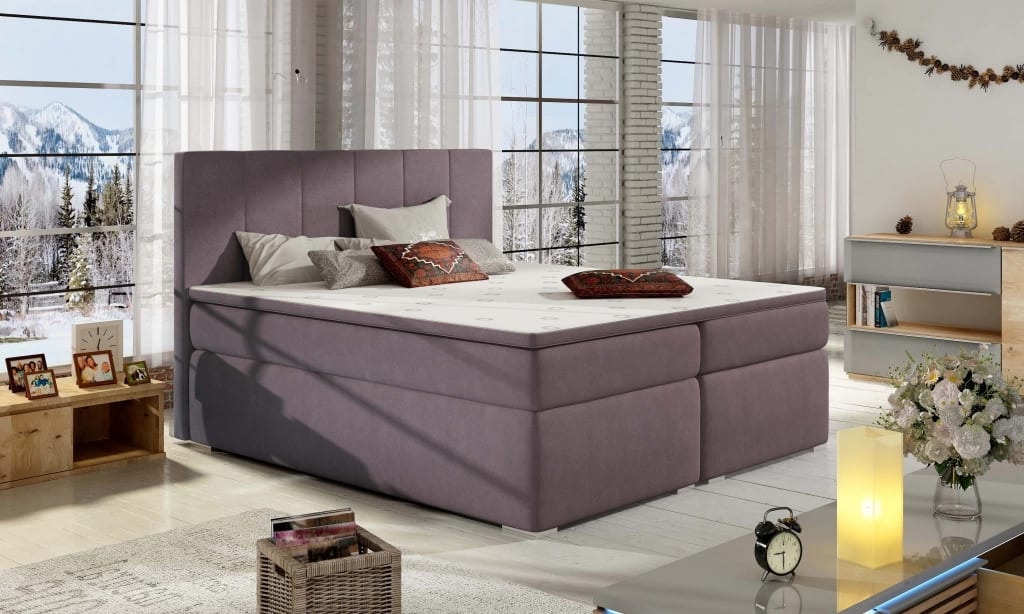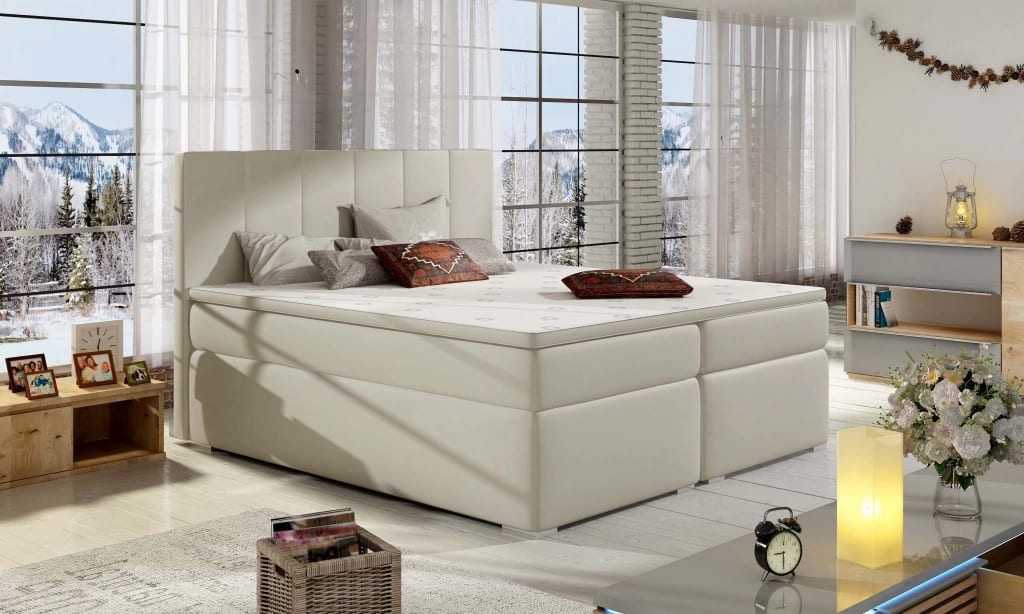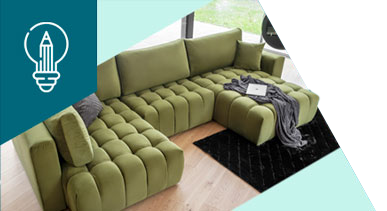 King of the living room, i.e. a corner with a sleeping function!
Follow our advice and choose the perfect piece of furniture for your interior.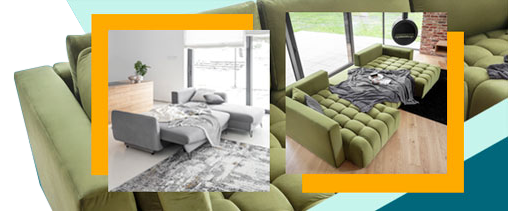 Bolero boxspring bed
Simplicity, elegance and comfort? You can have it all. The proof is in the Bolero, the most popular model among those who enjoy modern design.
Bolero boxspring bed: elegance and comfort guaranteed
A continental boxspring bed is all about comfort and getting a good sleep. Why is that? Because of the high mattress and the premium comfort features. The Bolero has a 20 cm high Bonnell spring mattress with top and bottom layers of resilient T25 foam, 4 cm thick in total. The bed comes with a 4 cm topper of T21 foam. This mattress configuration ensure the peak in quality sleep. The materials make the bed incredibly comfortable, with its stable sleeping surface which directly favours good support for the body, and is safe and healthy for the spine. The Bolero boxspring bed goes beyond high levels of comfort. The design follows the style of a modern, fit-all-spaces bed which goes well with modern interiors ranging from the minimalist to lofts and Scandinavian ambiance. The superior attention to detail and accents, comprising a tall headboard with stitched striping, provides a look of tasteful refinement, despite the simple design form.
Bolero boxspring bed: built to perfection
If you want to enjoy a healthy sleep every night, this continental boxspring bed will meet and exceed your expectations. The Bolero offers 140/160/180x200 cm in sleeping area, to provide plenty of space for comfortable rest. The high mattress features additional foam padding and a topper for maximum comfort, while the spacious bedlinen storage underneath is divided into three parts within the frame box to conveniently manage your space. The spring-action lift and handles make it easy to open the bed by its mattress base and access the storage. The careful attention to the stitching and the multiple upholstery colours make the Bolero a great pick for modern bedrooms to accentuate their styling.
If the quality of sleep really matters to you just as much as the quality of rest and the visual ambiance of your bedroom, look no further than the Bolero.
Available in three sizes
Elegant metal legs
Refined stitching on the tall headboard
Wide selection of colour options
Two large bedlinen storages divided into three compartments
Bed width: 140/160/180 cm
Bed length: 205 cm
Bed height: 126 cm
Base height: 60 cm