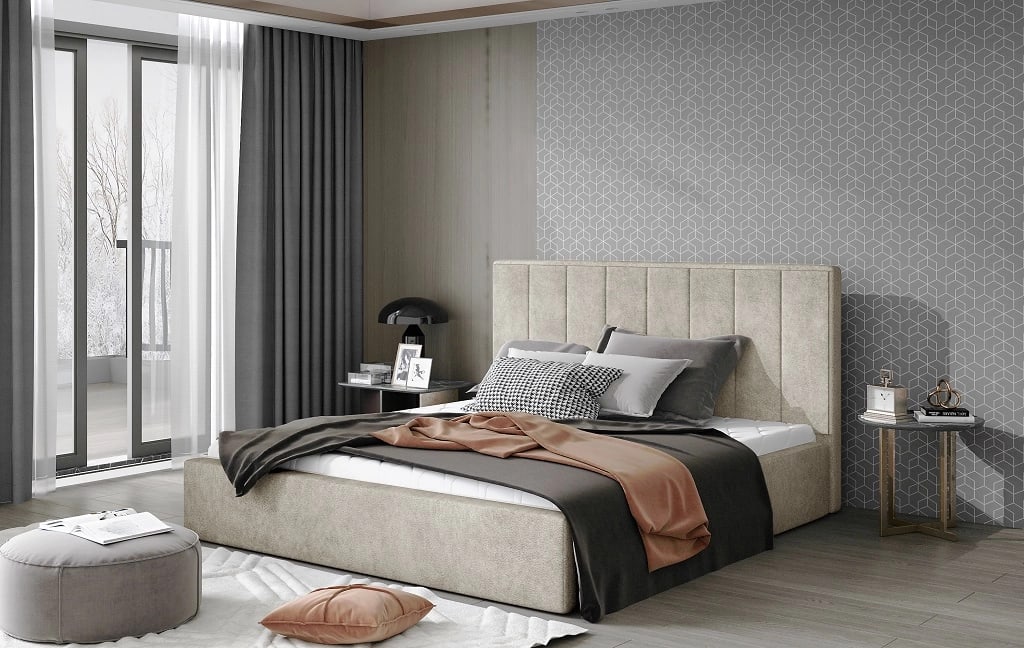 Available colors: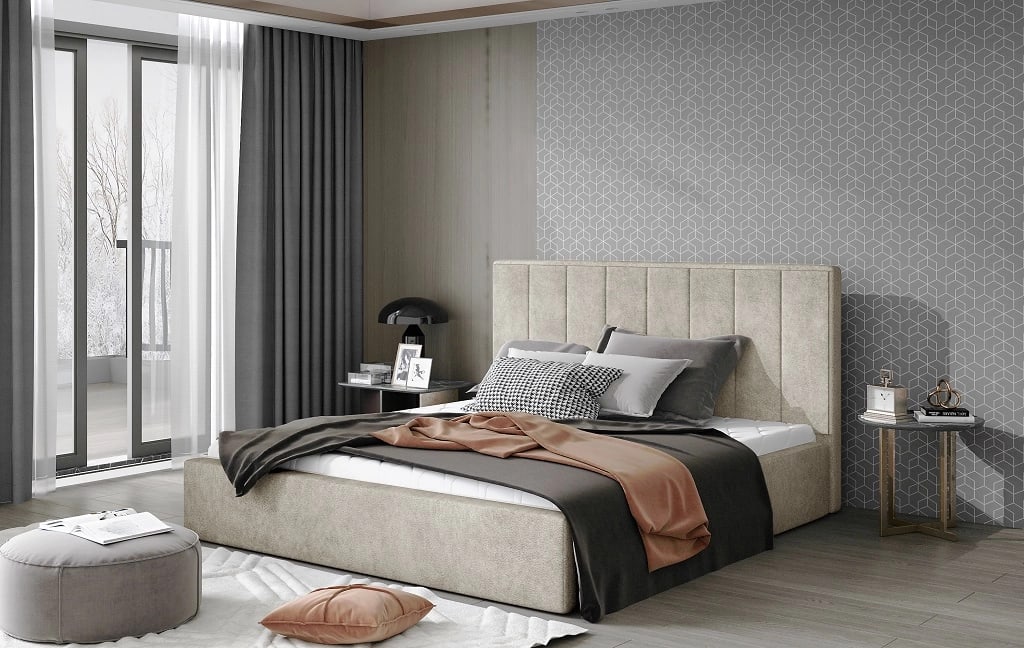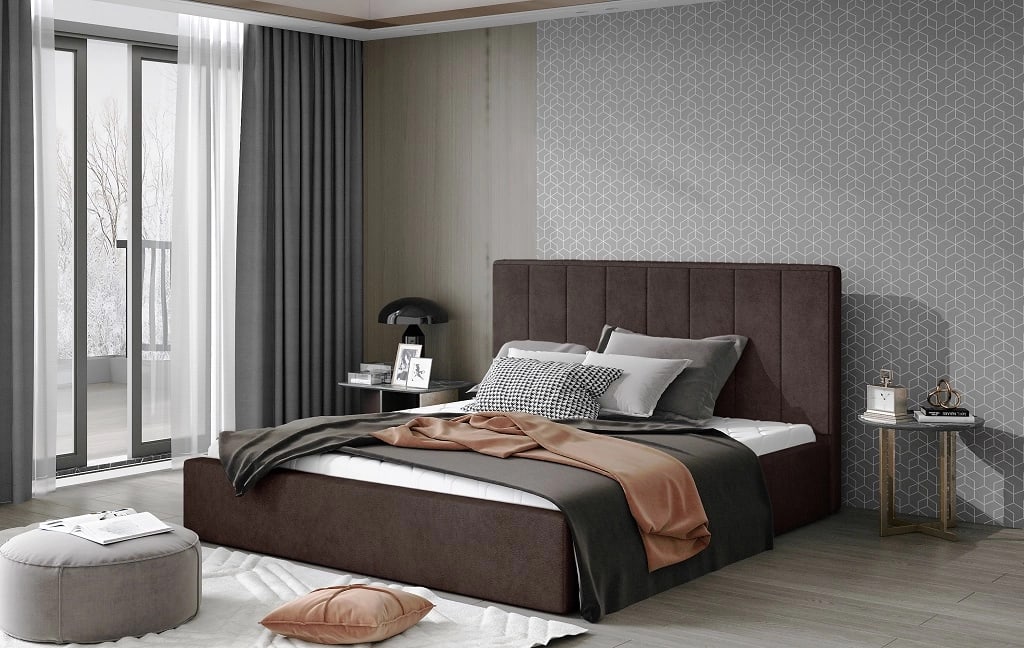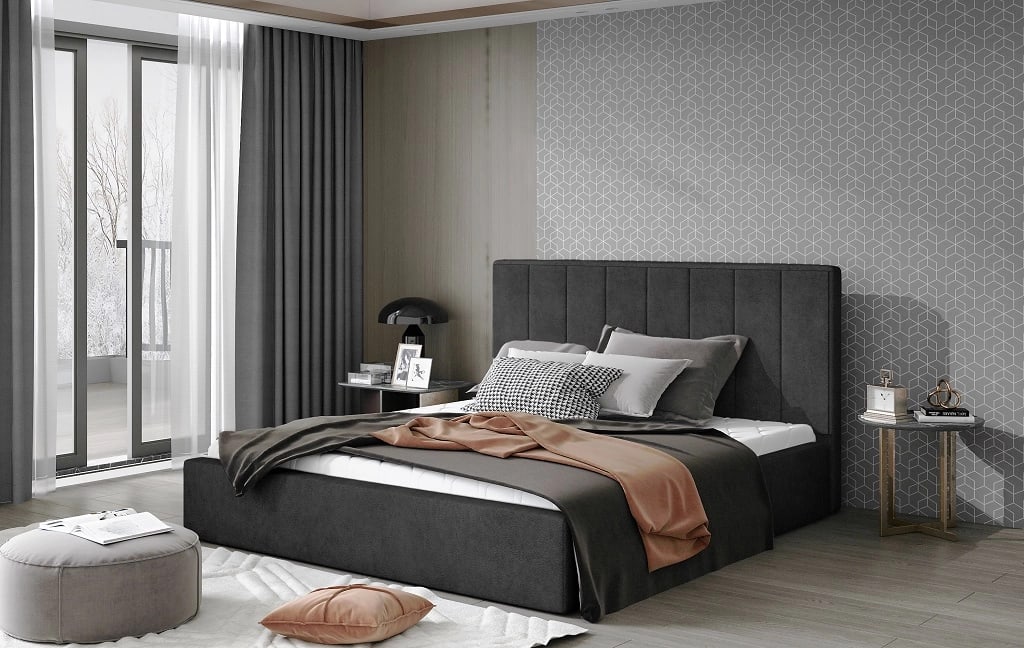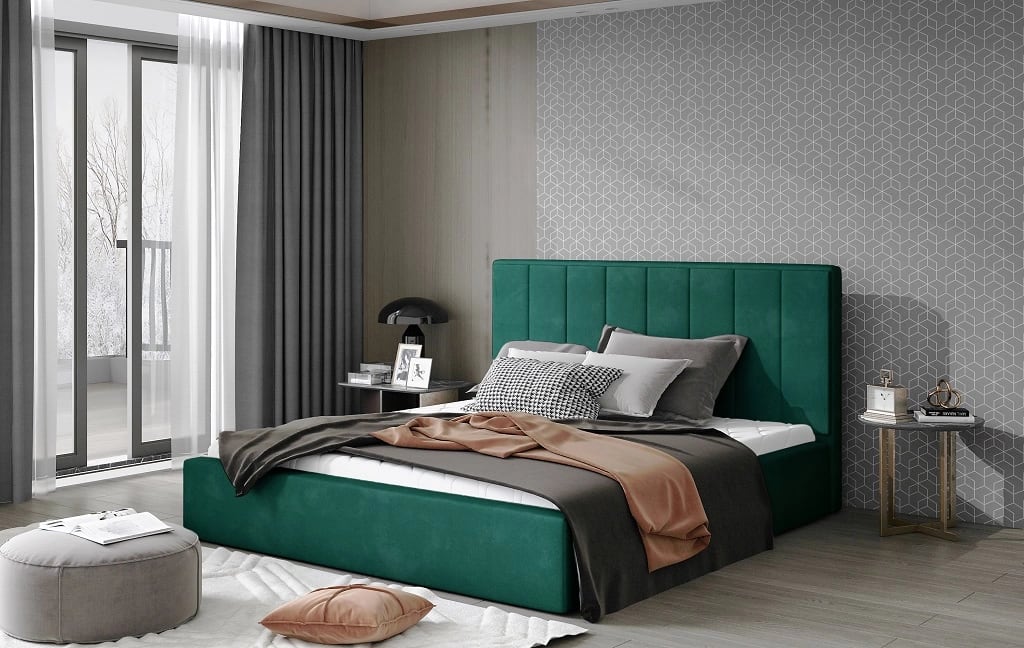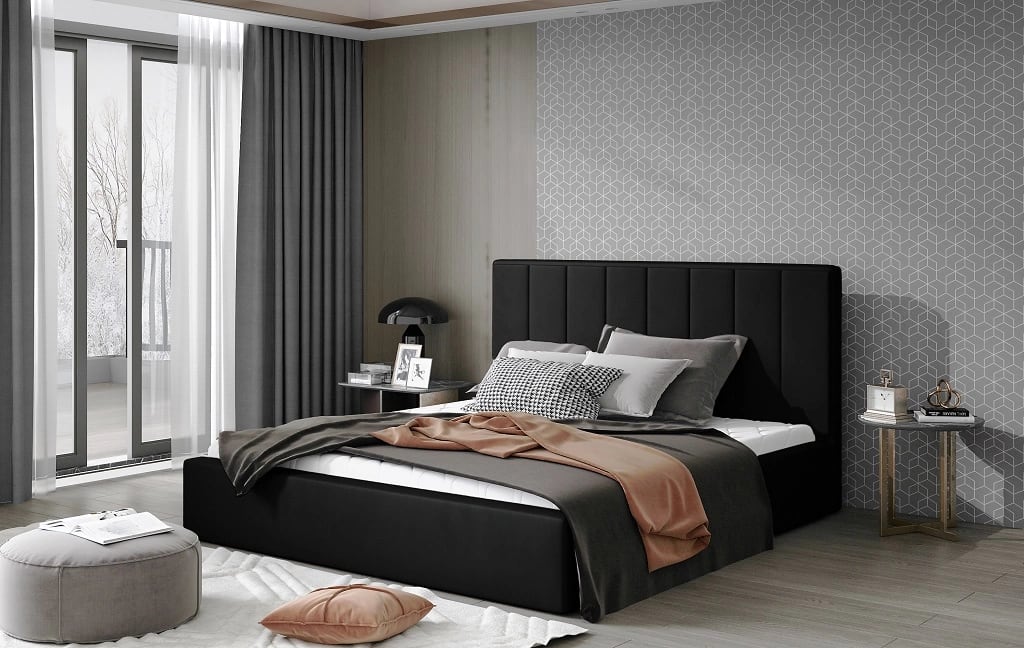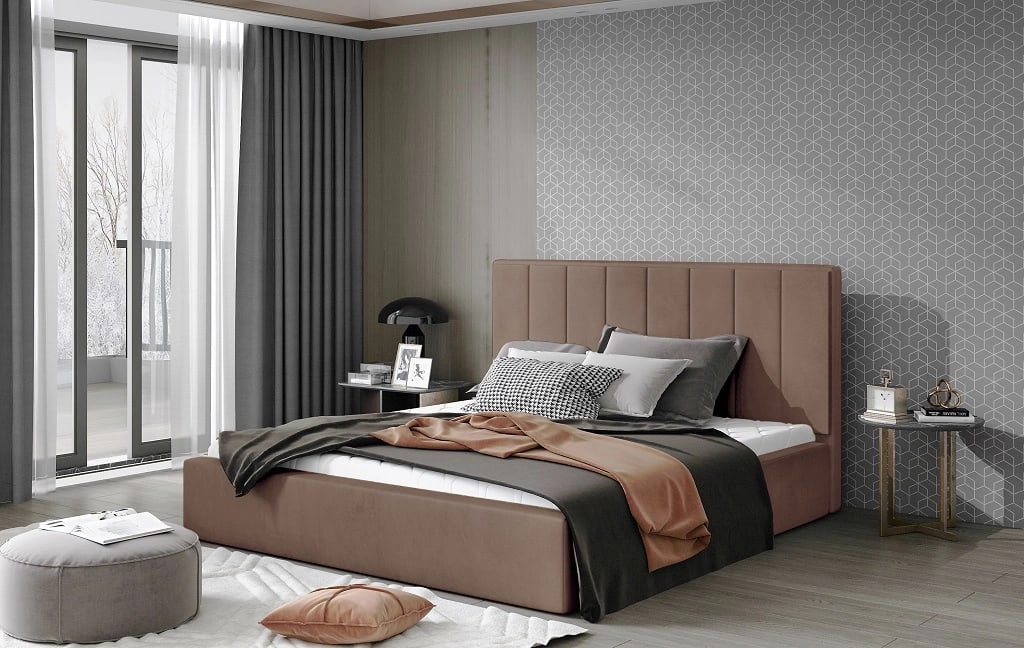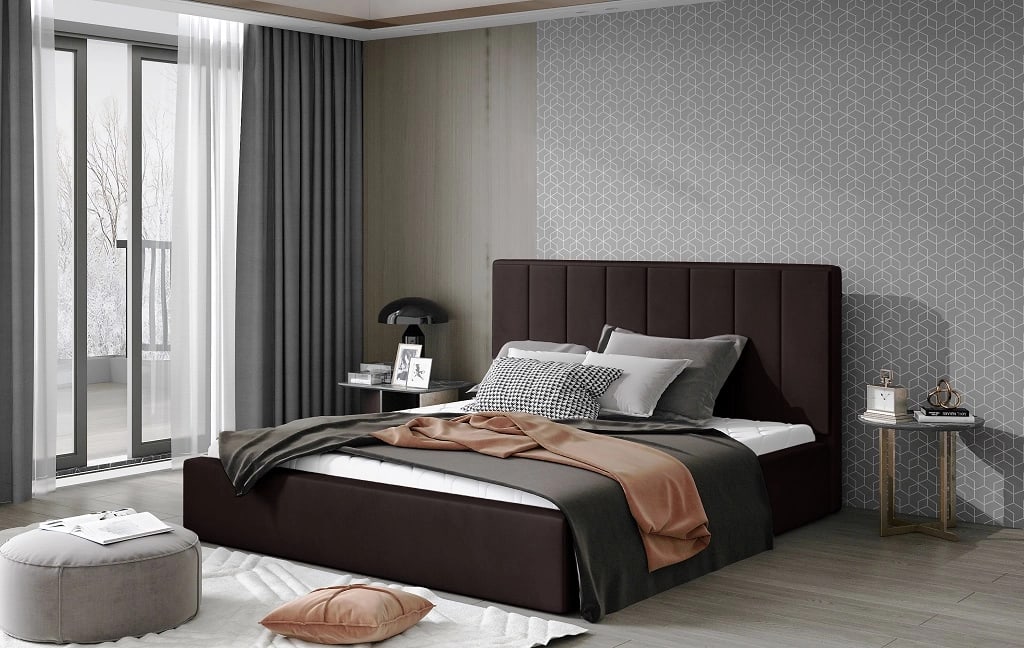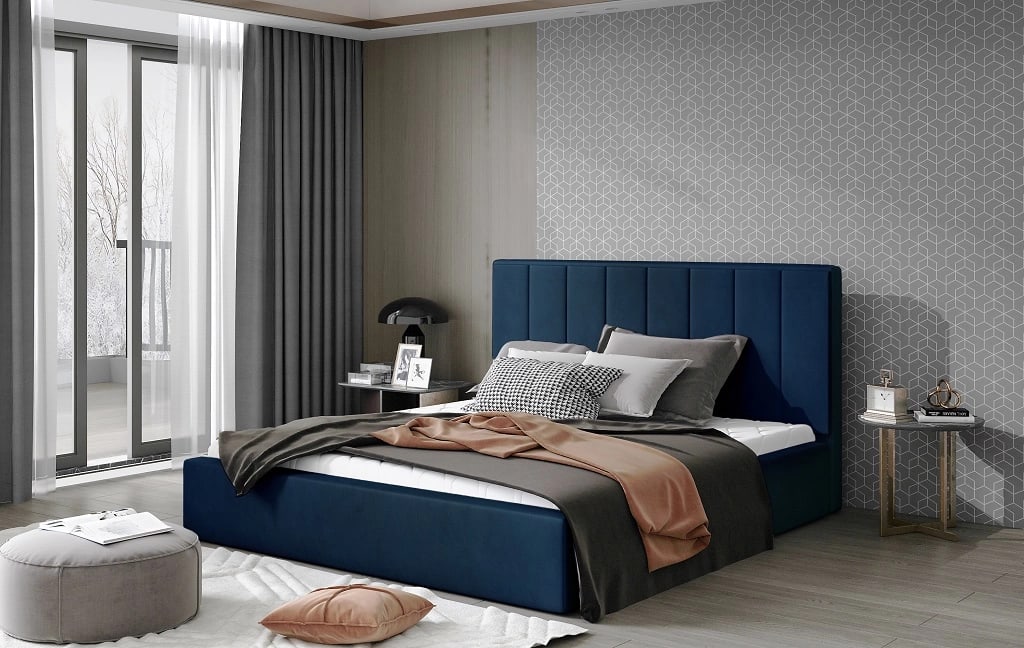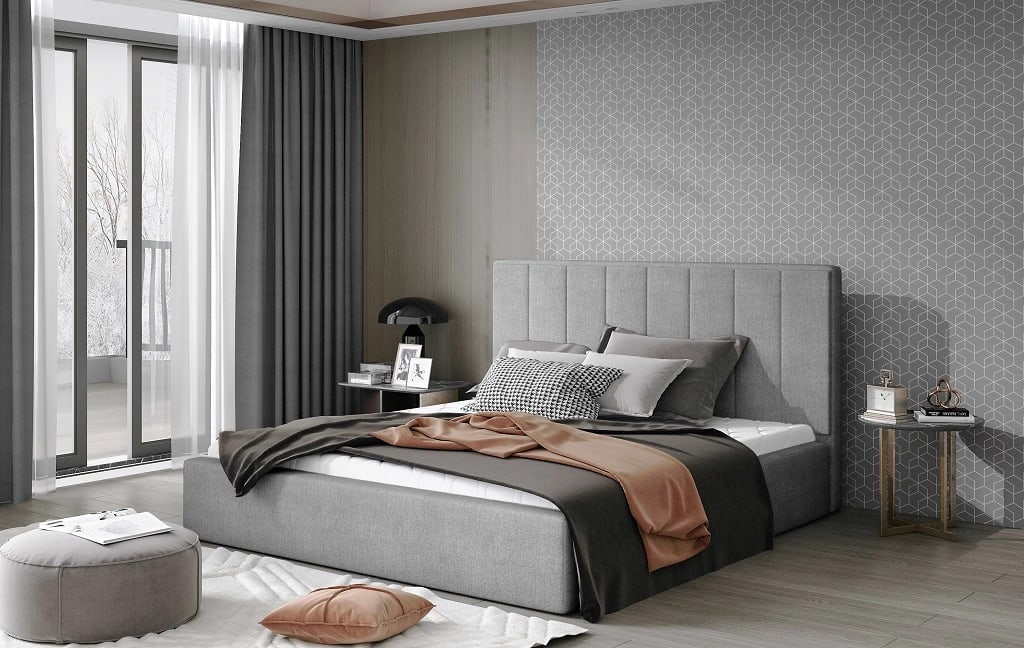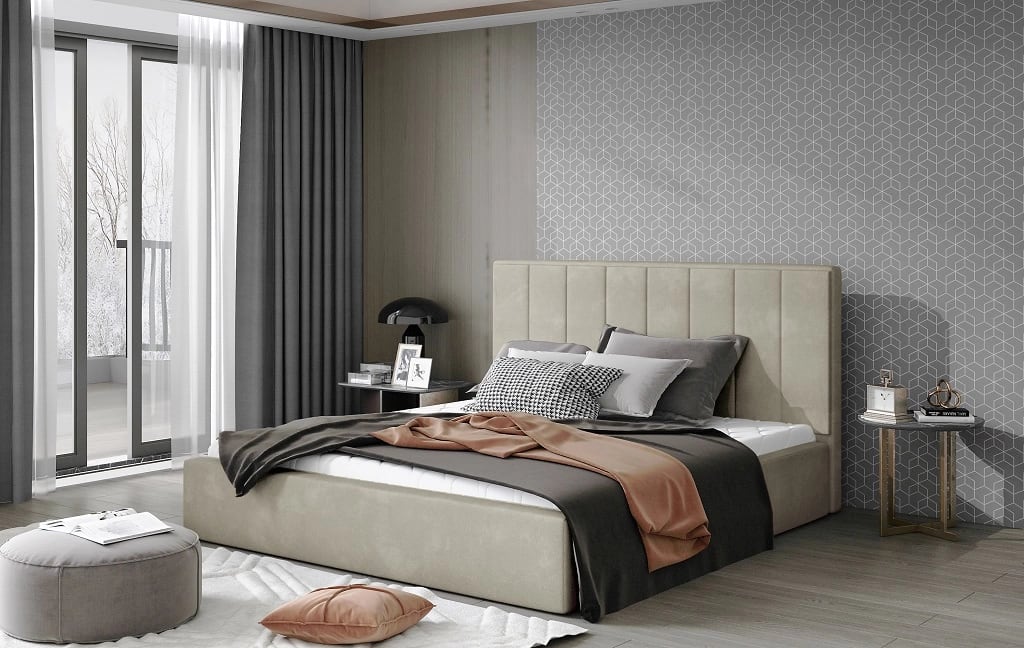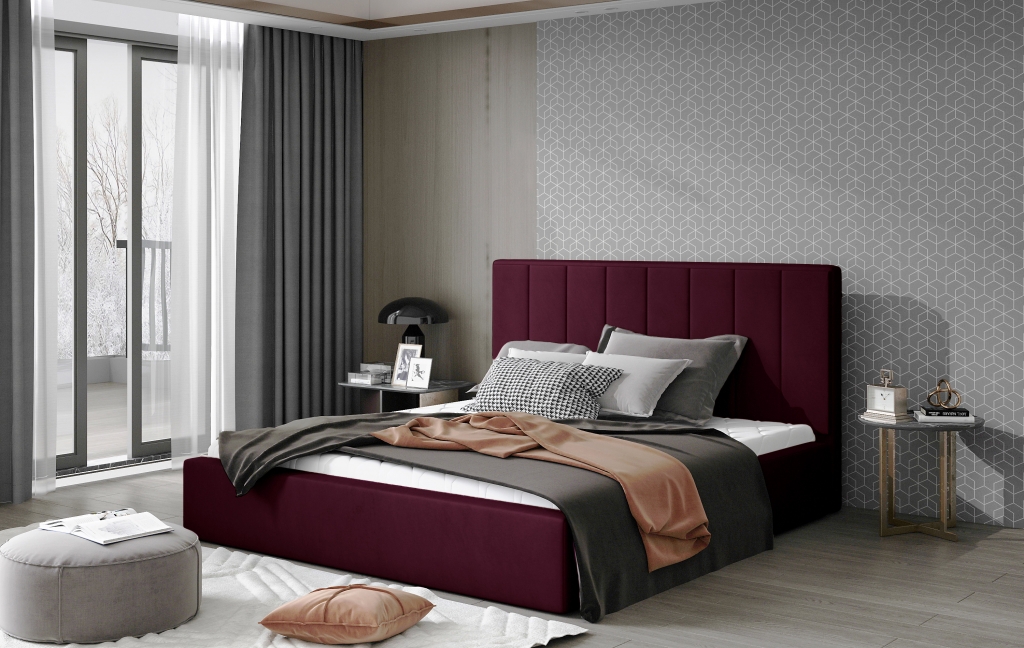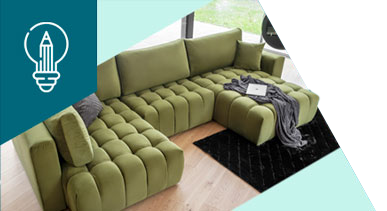 King of the living room, i.e. a corner with a sleeping function!
Follow our advice and choose the perfect piece of furniture for your interior.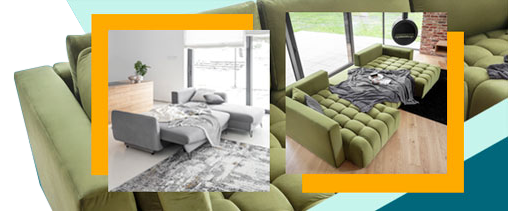 Audrey bed
An Audrey bed is sure to find a place in every bedroom and become its focal point.
Combining elegance and functionality
An Audrey bed is a simply constructed piece of furniture with an interesting headboard. It is 93 cm (37″) high, with a soft and elegant finish, and alongside its decorative function it also creates a large area on which you can relax during an evening's screening. The stable and damage resistant frame is a guarantee of long-term use. The bed is available in two variants: with a wooden and rolling frame, or with a metal frame featuring a gas-strut lifter that gives easy and quiet access to a bedding storage area, with effort-free operation. The vertical stitching perfectly suits interiors featuring geometrical accessories.
Audrey bed – comfort while you sleep
The Audrey stands out thanks to its solid look. The bed is available in the following choice of four sizes: 140/160/180/200x200 cm (55/62/70/79x79″), to guarantee plenty of space in which to relax.
It is available in a choice of colours – from toned down to the more vivid, which gives great possibilities in fitting out the bedroom. The Audrey bed is an ideal choice for larger spaces, and also those smaller ones as well, while the elegant headboard suits bedrooms of different styles.
Discover how a bed for your bedroom can avoid being boring. When fitting out your dream bedroom, choose an Audrey bed.
Available in four sizes
High headboard with stitched accents
Our range includes beds featuring a wooden or a metal frame (the latter offers large underbed storage)
Available in a wide selection of colours
Bed width options: 160/180/200/220 cm (62/70/79/87″)
Bed length: 223 cm (88″)
Bed height: 93 cm (51″)
Bed height w/o mattress: 34 cm (13″)