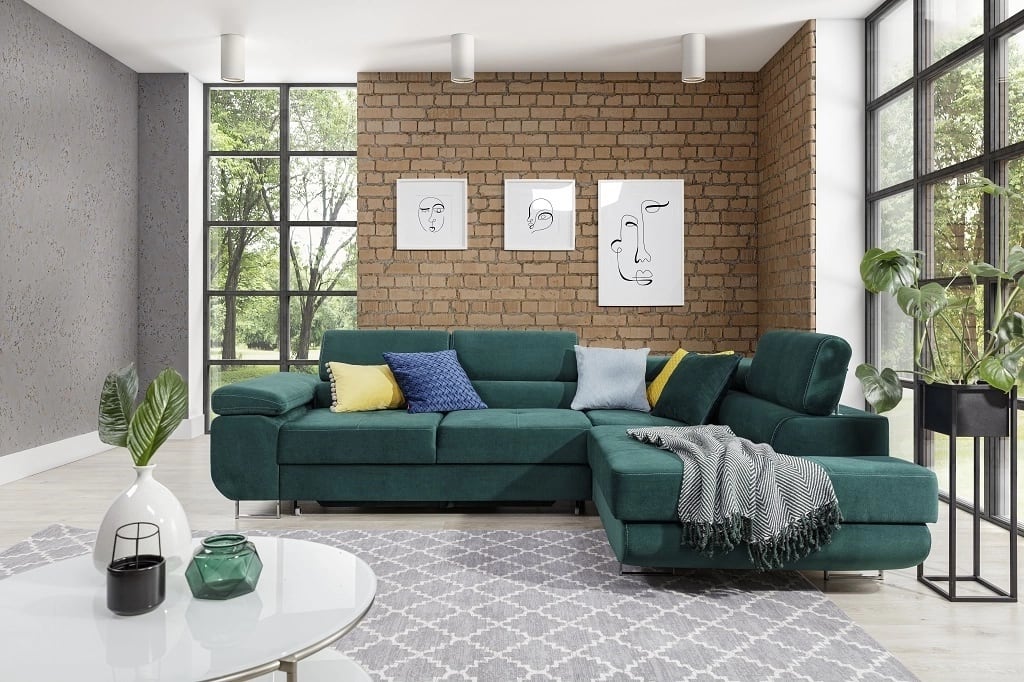 Available colors:

See the 3d animation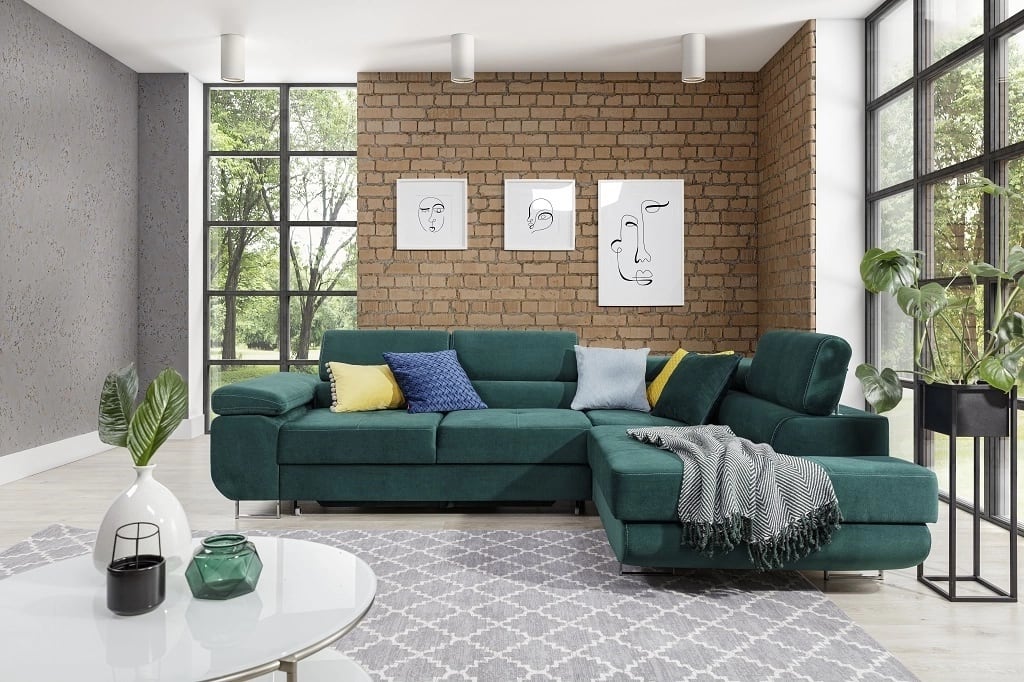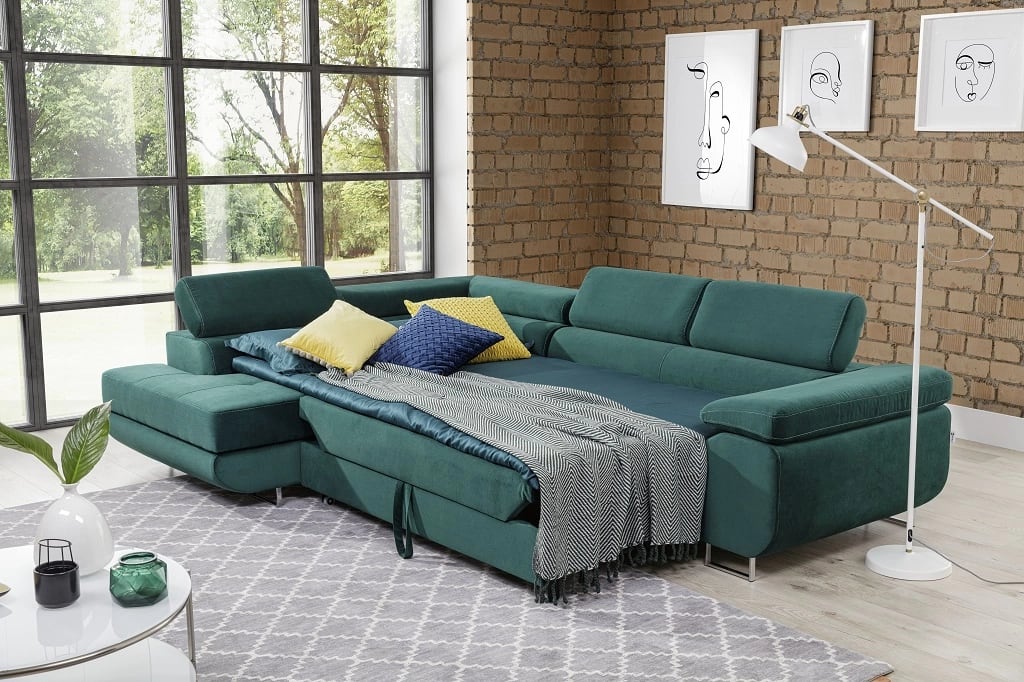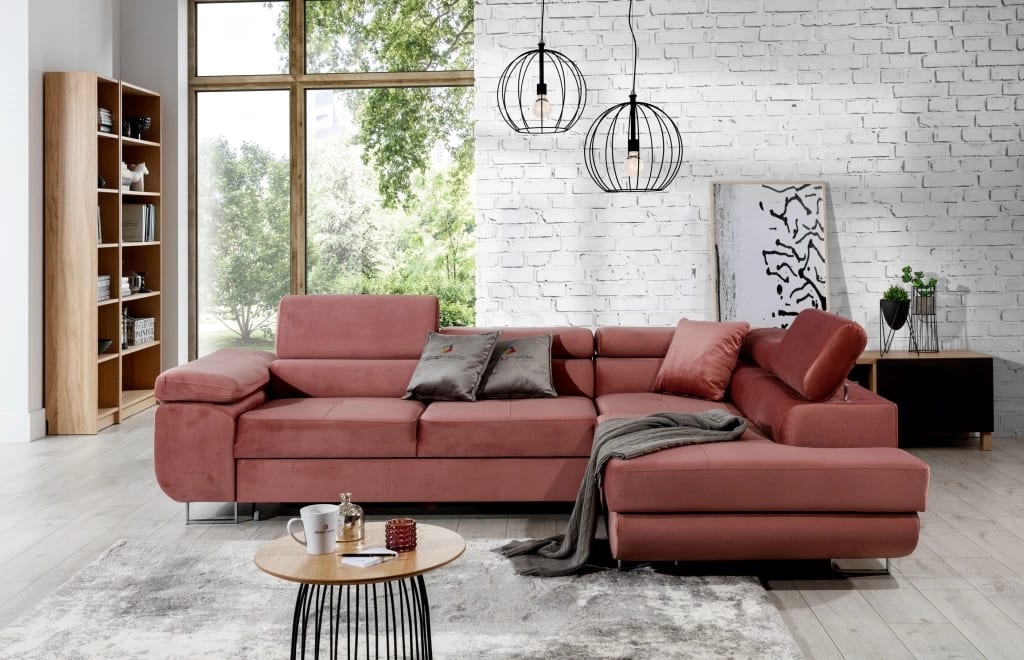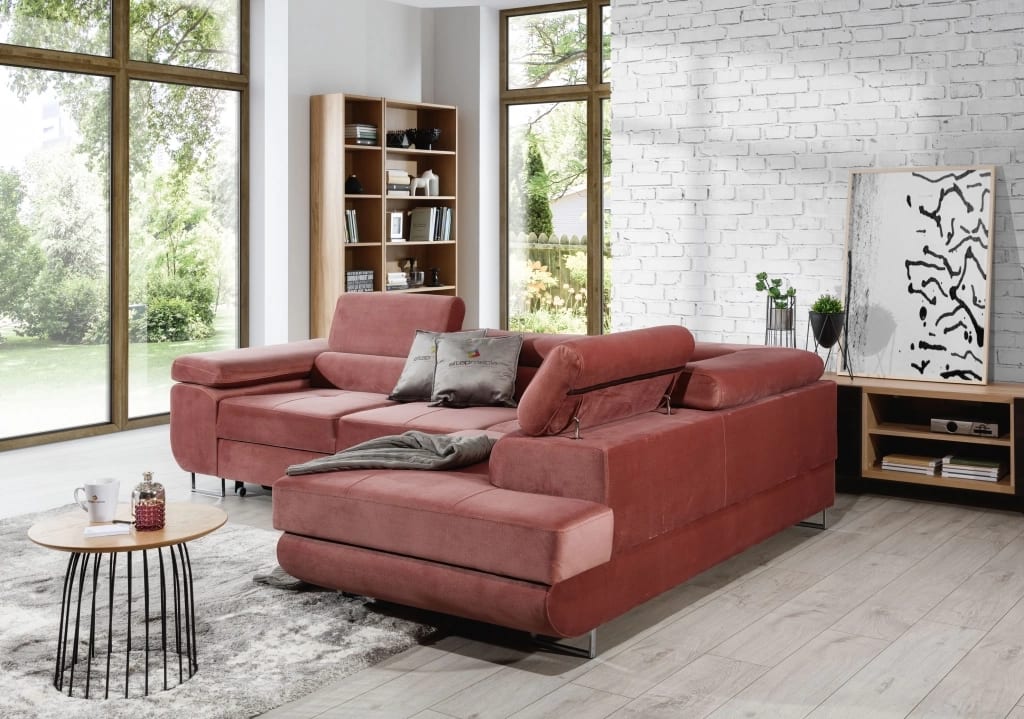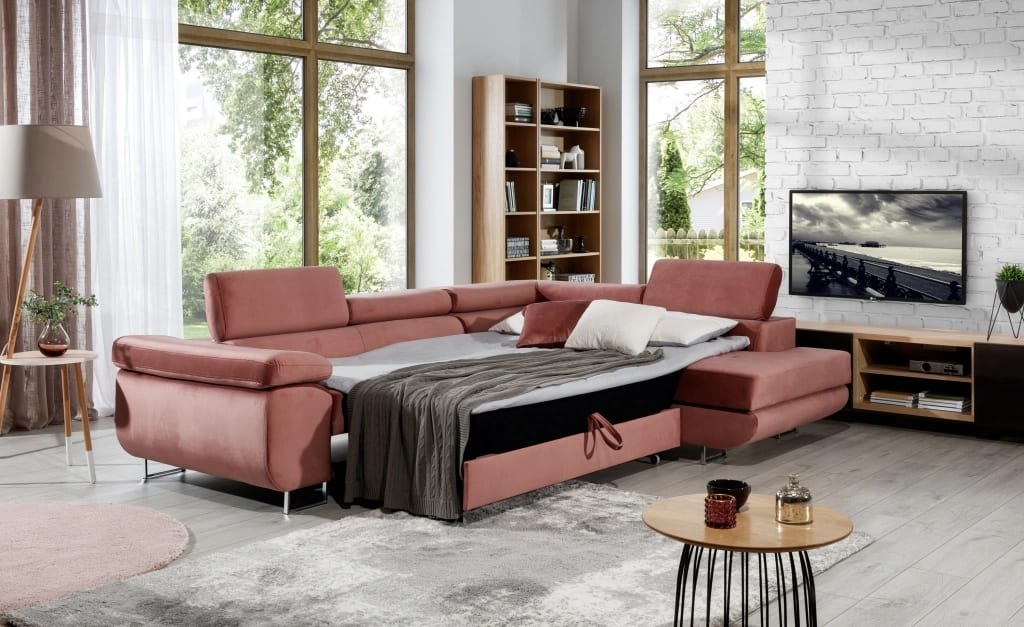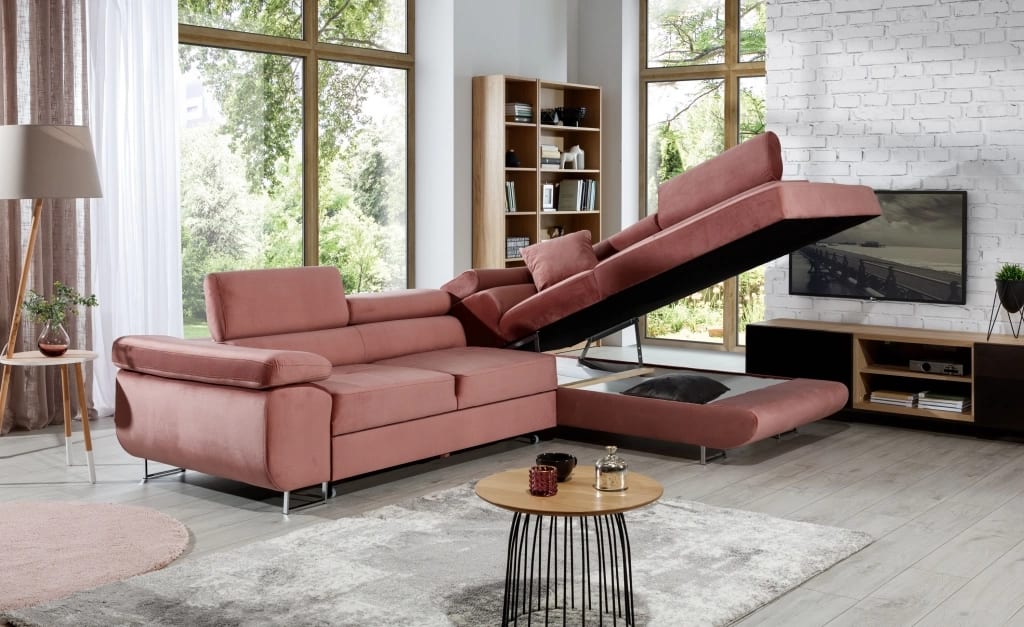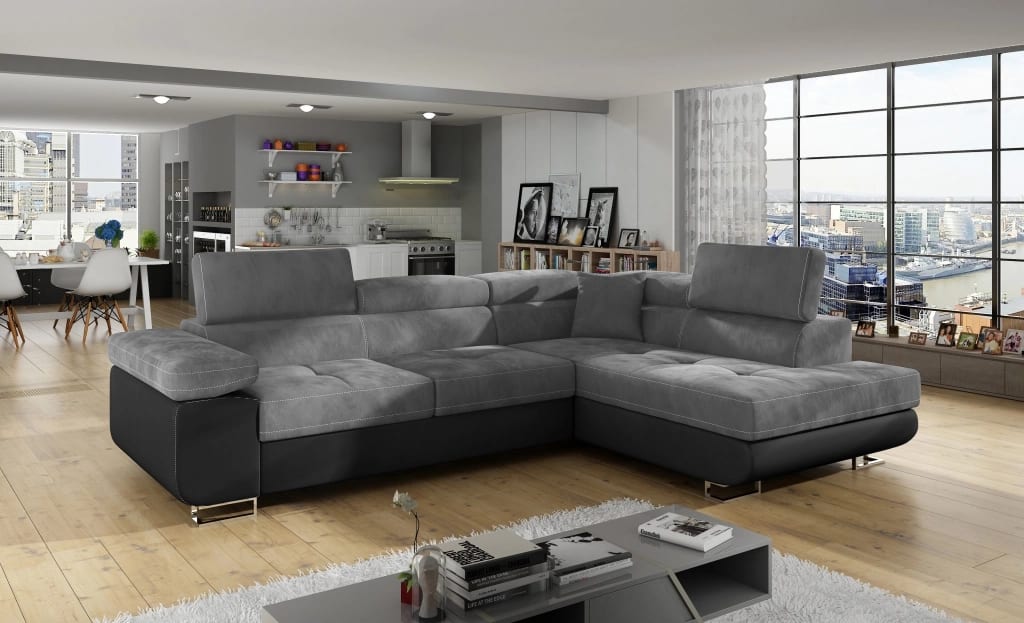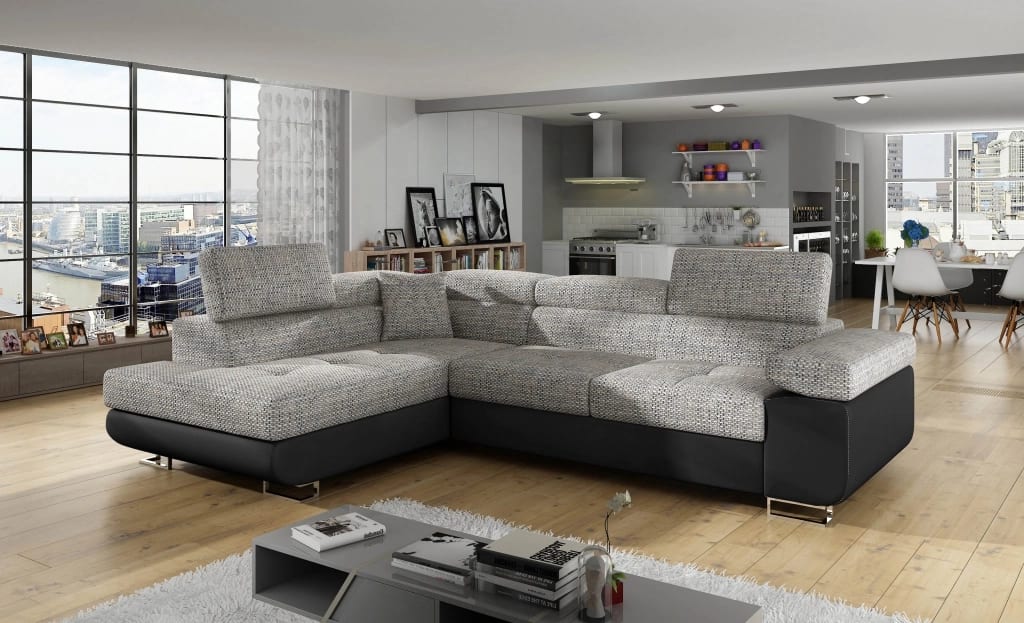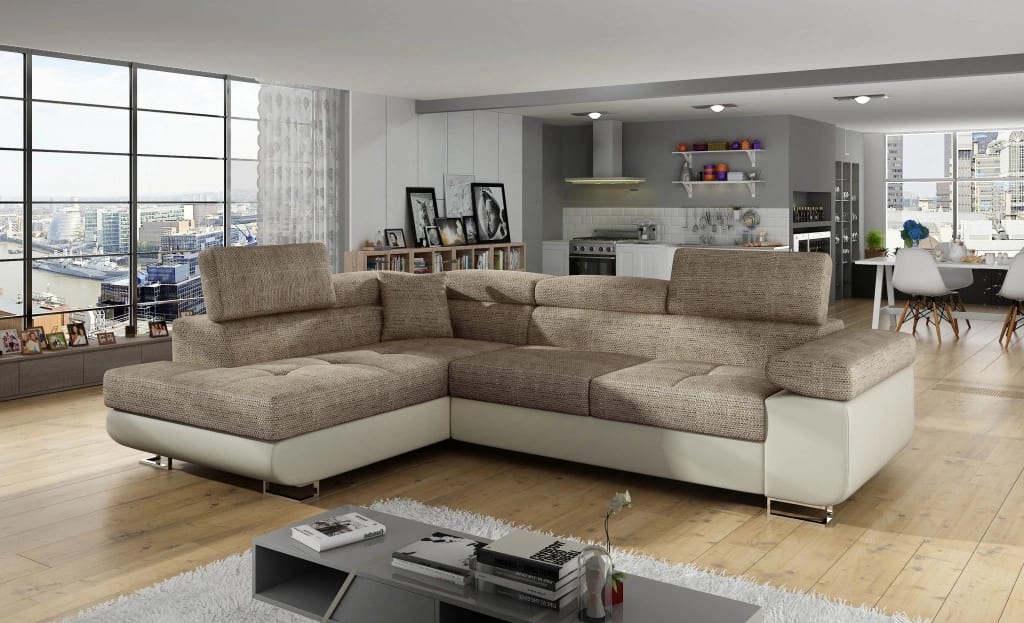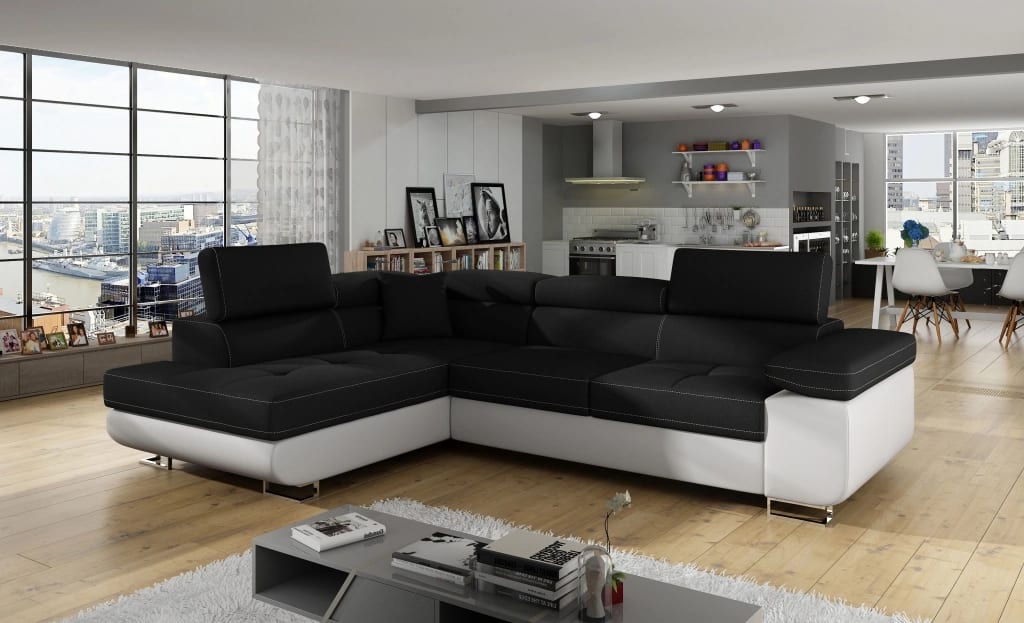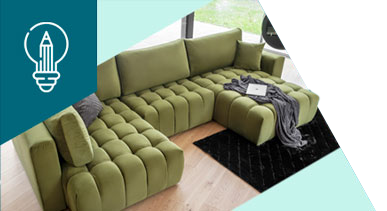 King of the living room, i.e. a corner with a sleeping function!
Follow our advice and choose the perfect piece of furniture for your interior.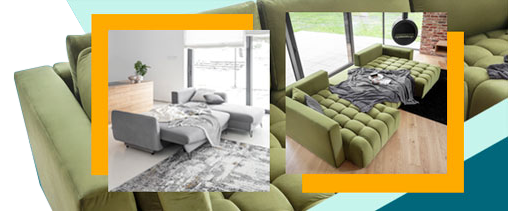 Anton corner sofa
Modern furniture is distinguished by simple forms and uncommon design. A perfect example is the Anton, a supple corner sofa which provides great functionality with a superior level of comfort.
Anton corner sofa: modernity at its best
If you are looking for lounge furniture delightful in its appearance and quality of finish, the Anton corner sofa is the perfect choice for you. Adding variety to the simple yet robust design are the interesting accents formed by slight rounding of the sides, the wide armrests, tall metal legs with a high gloss finish, subtle tufting and stitching across the seats and comfortable backrests. Three headrests are adjustable, providing the additional benefit of improved comfort and adjustment to the position you most prefer. It is available in two colour versions, a monochromatic shade of choice or a combination of two colours, one for the seat and backrests, and the lower section in a contrasting colour. With these options and the wide selection of colours, ranging from the subdued to the bold, the Anton corner sofa can easily fit the overall style of your room.
Anton corner sofa: functionality and high quality combined
In addition to its uncommon design, which is a perfect match for modern and minimalist interiors, the Anton corner sofa is impressive in terms of its functionality and quality of finish. The sturdy and stable construction is combined with comfortable seating based on heavy-duty continuous springs and extremely resilient and comfortable T30 foam. There are even more advantages, because the upholstery resists wear and the fading of colours, while the sleeper feature is operated by pulling out the bottom of the sofa to create a bed, with large bedlinen storage in the ottoman. Measuring 275x202x90 cm, it provides plenty of space to relax during the day. When converted into a bed, the Anton provides 125x193 cm of sleeping space for a comfortable night's rest.
If you dream of comfortable upholstered furniture that provides a great space to relax and can be easily converted into a bed, then the Anton corner sleeper sofa is the right choice for you.
Wide and comfortable seat: 60 cm deep seat
Large sleeping surface: 125 x 193 cm
Upholstered back for easy positioning anywhere in the living room.
Adjustable headrests
Wide armrests
Spacious bedlinen storage in the ottoman
Elegant metal legs
Available in the complete range of Eltap upholstery fabrics
Corner sofa width: 257 cm
Corner sofa length: 202 cm
Height w/cushions: 90 cm
Height w/o cushions: 70 cm
Seat cushion depth: 60 cm
Mattress height: 43 cm
Armrest width: 28 cm
Sleeping surface: 125x193 cm
Leg width: 20 cm
Leg height: 9 cm