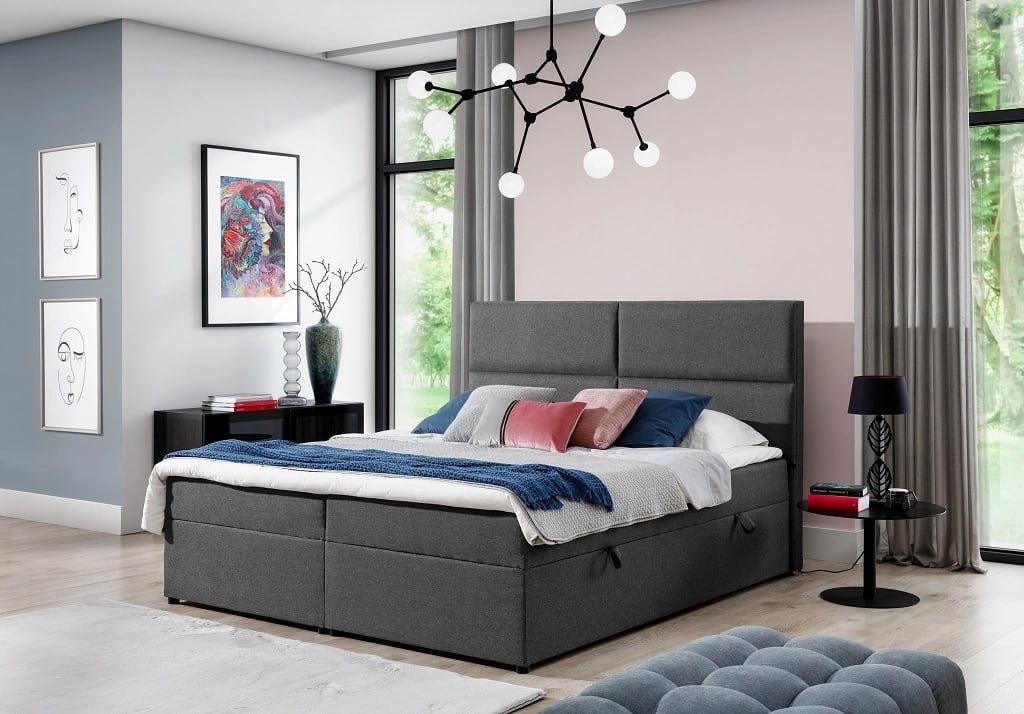 Available colors:

See the 3d animation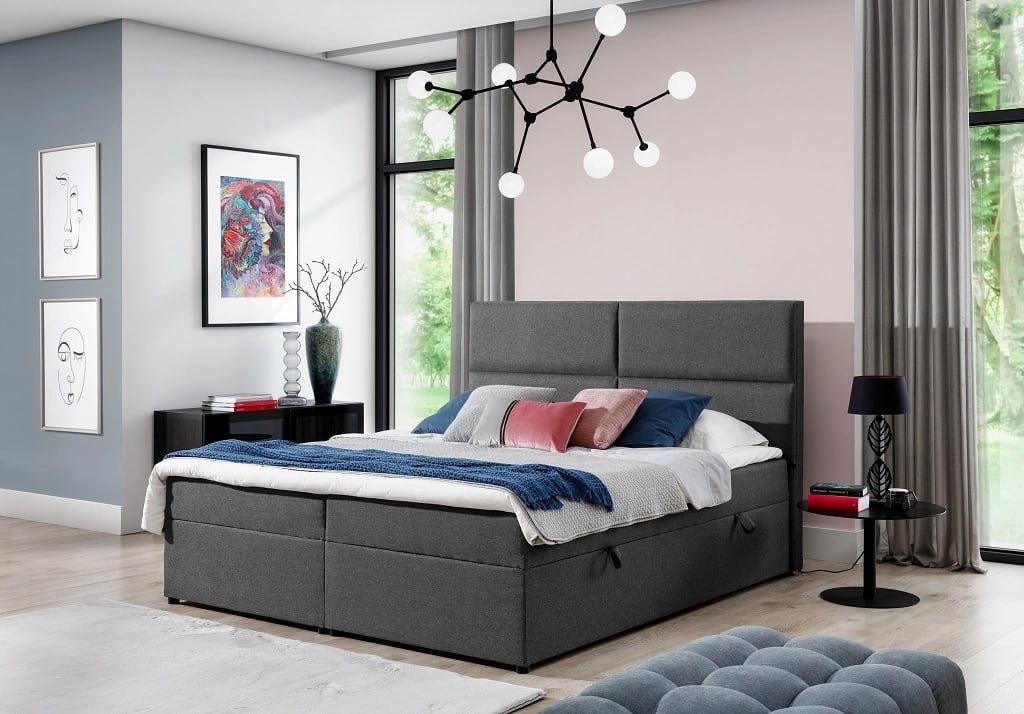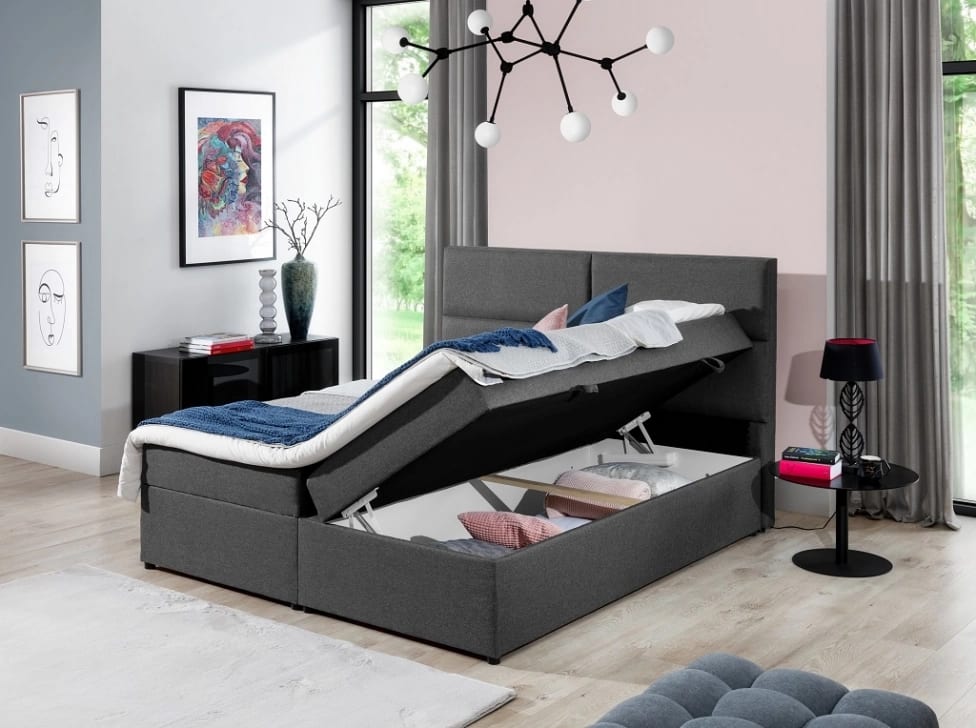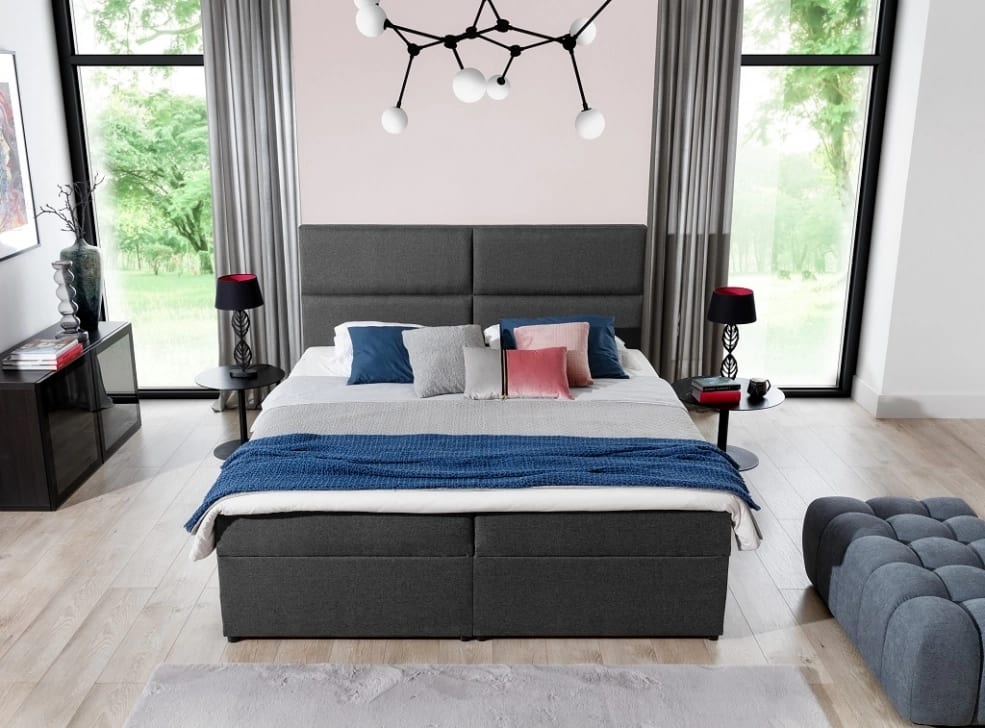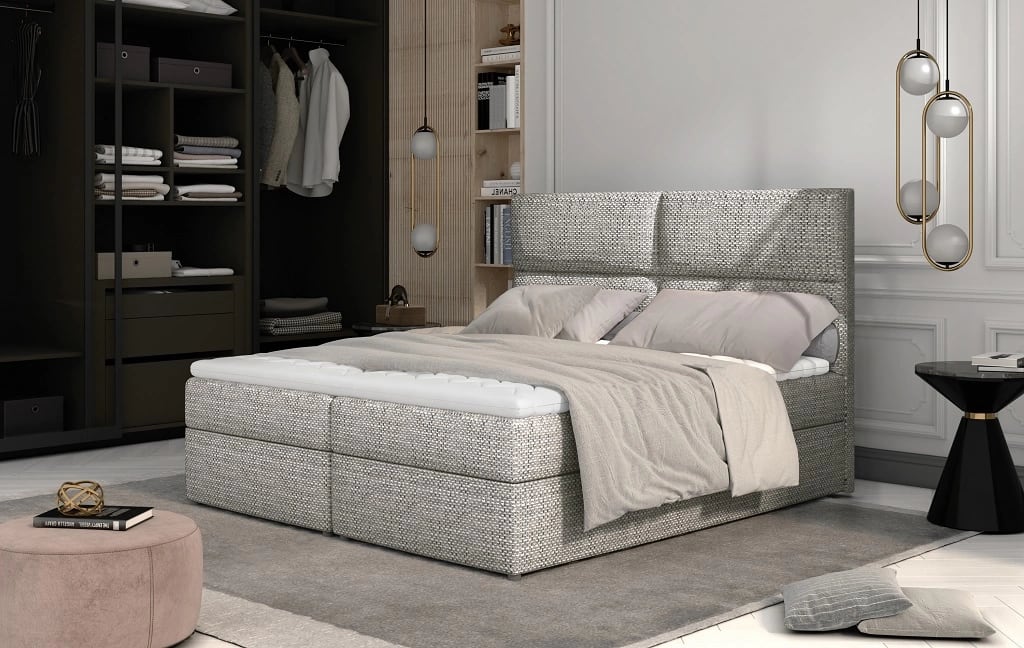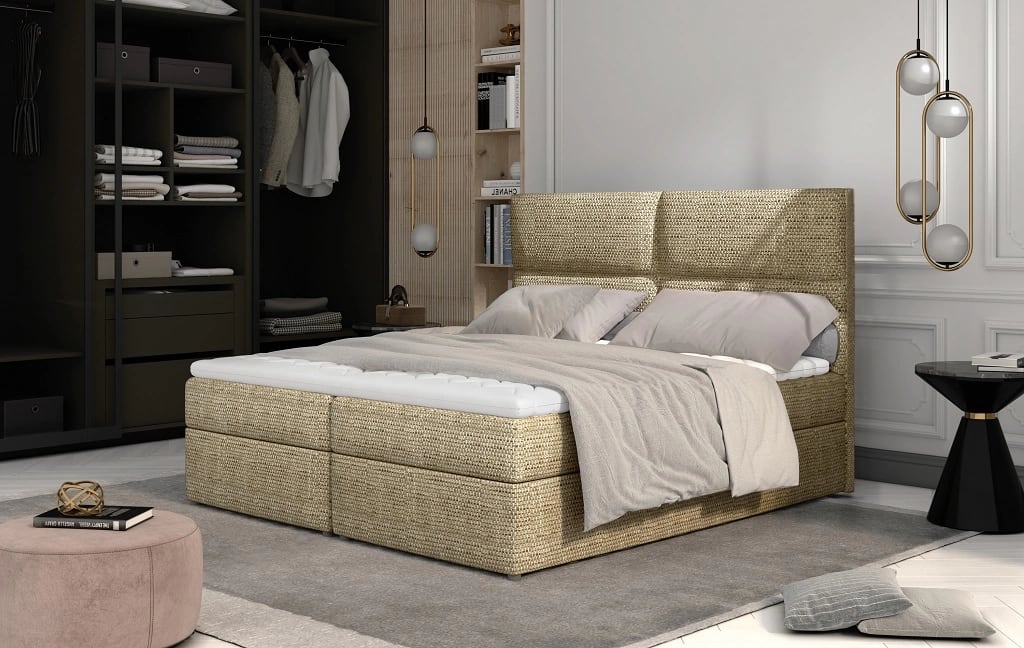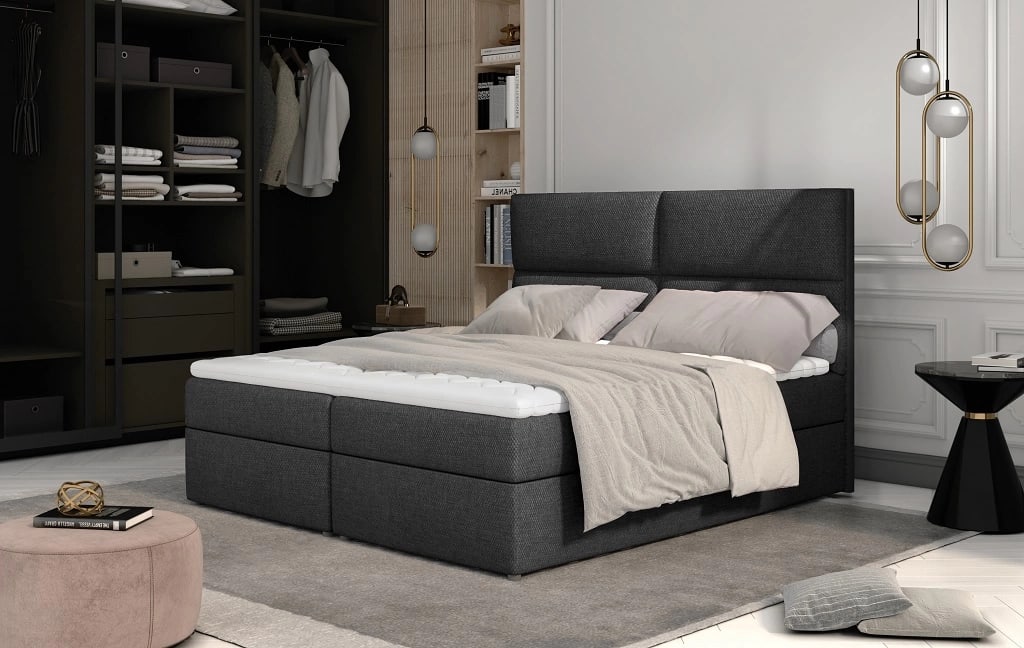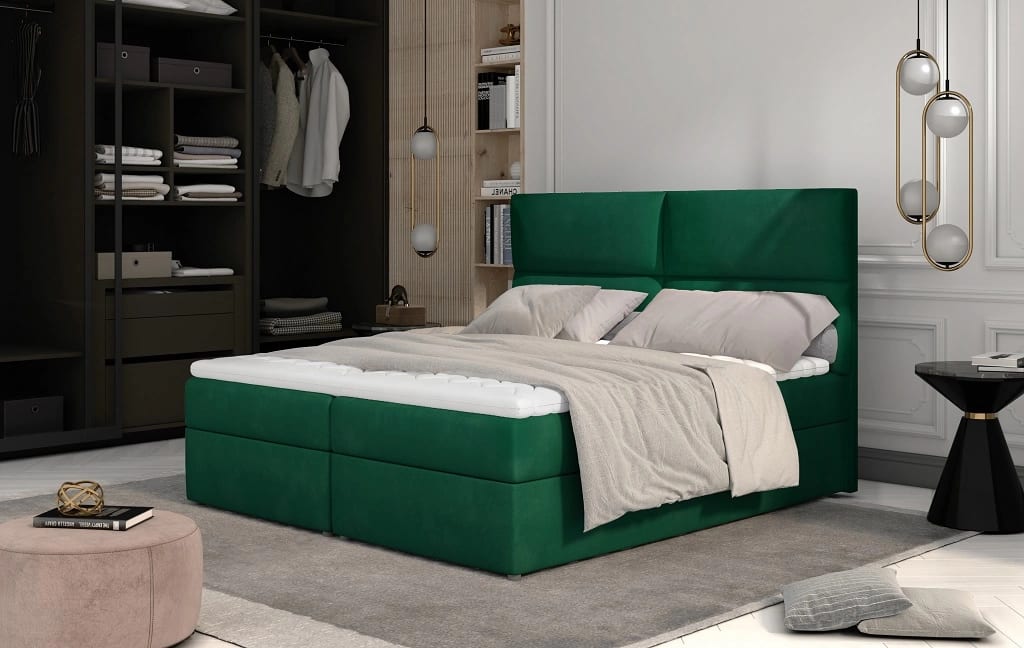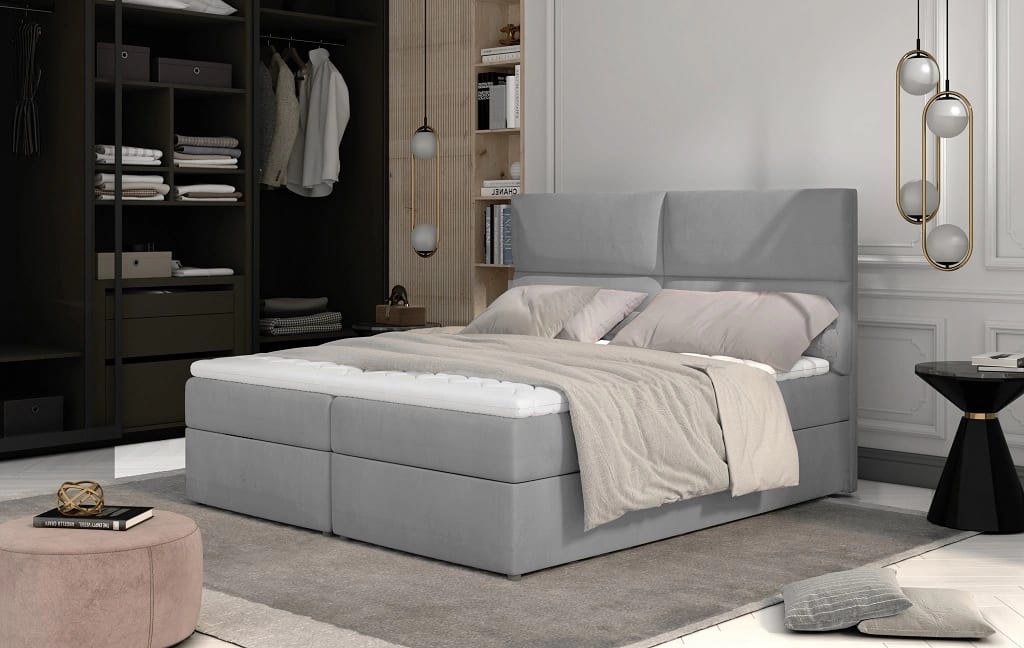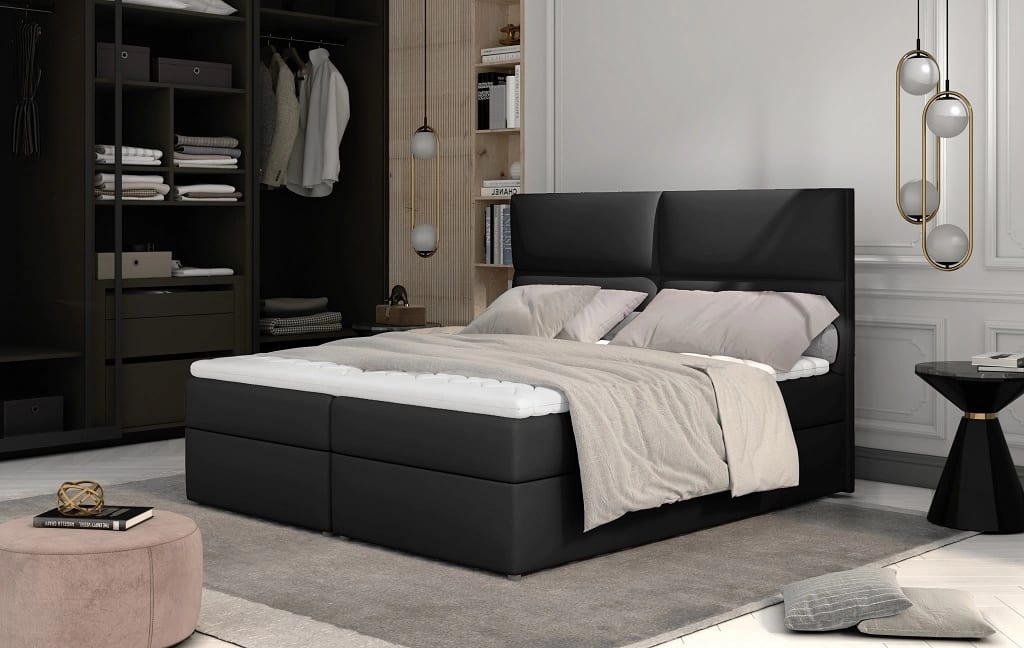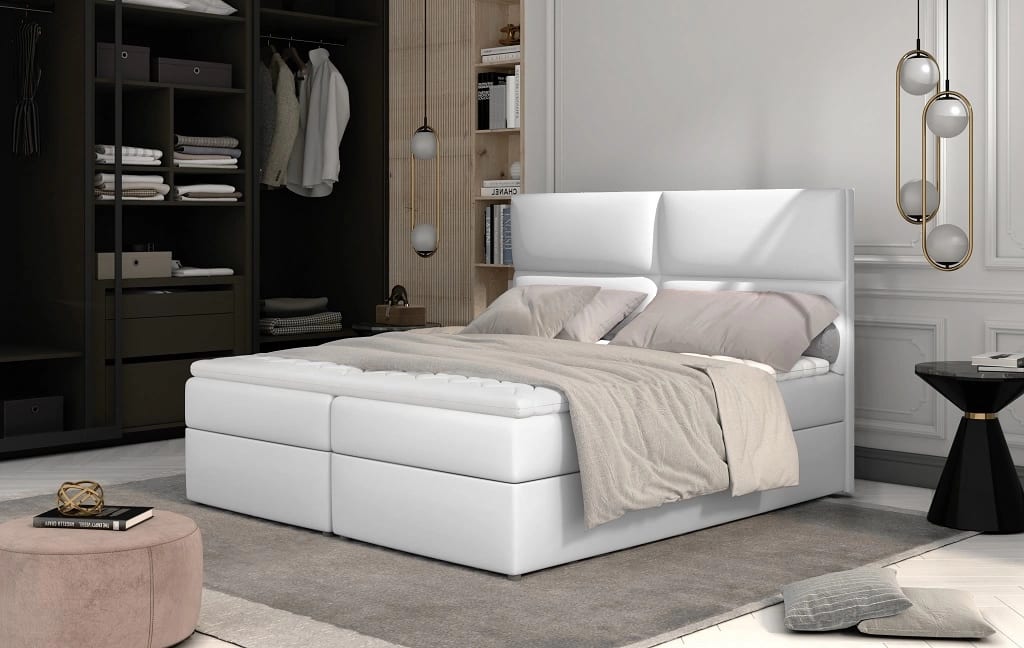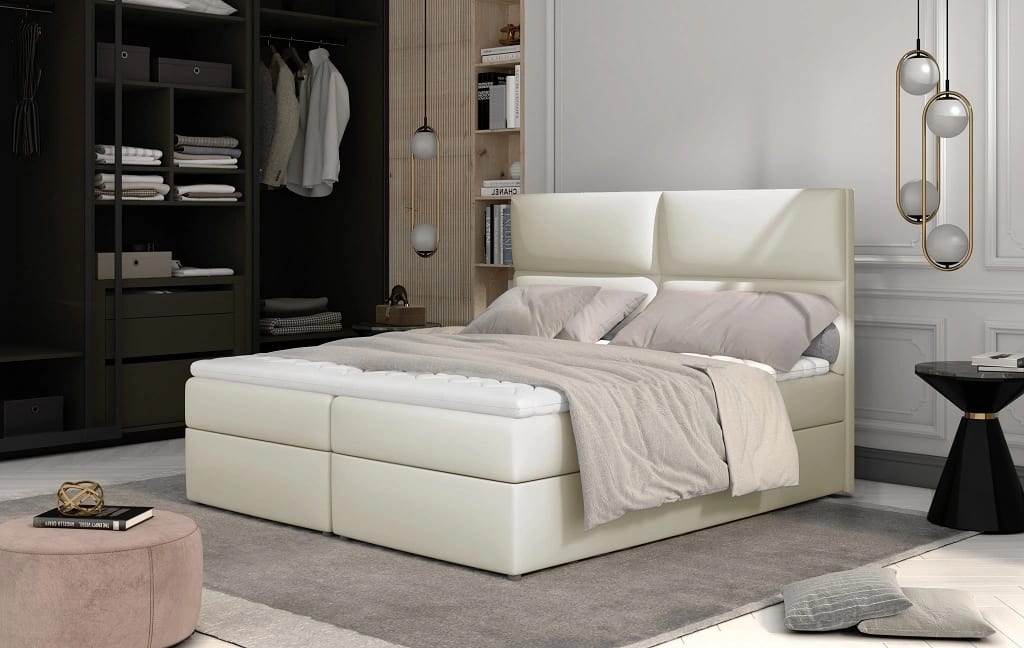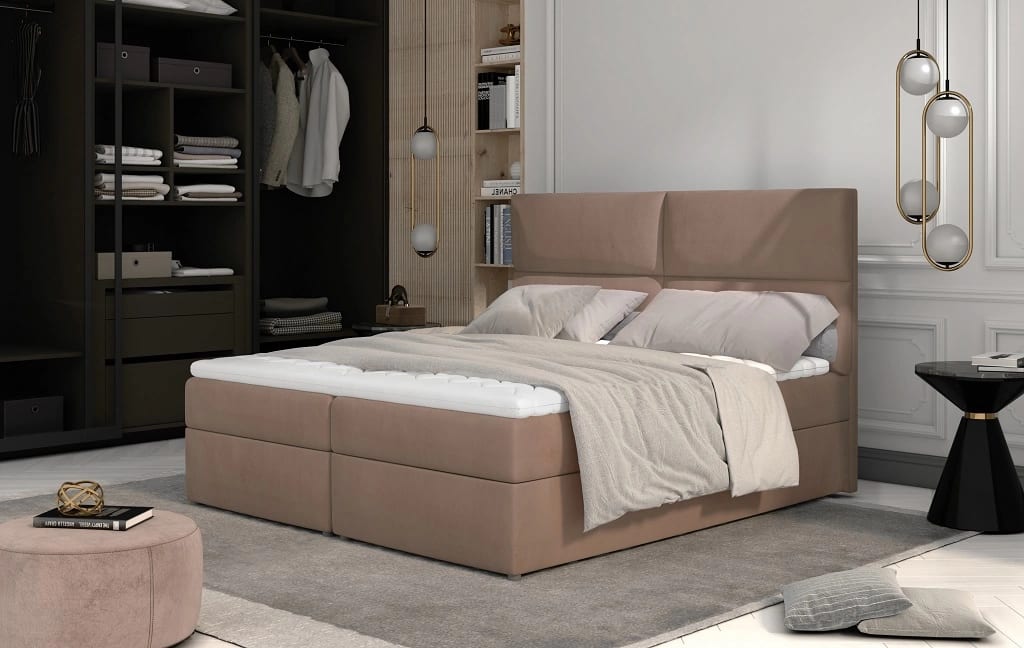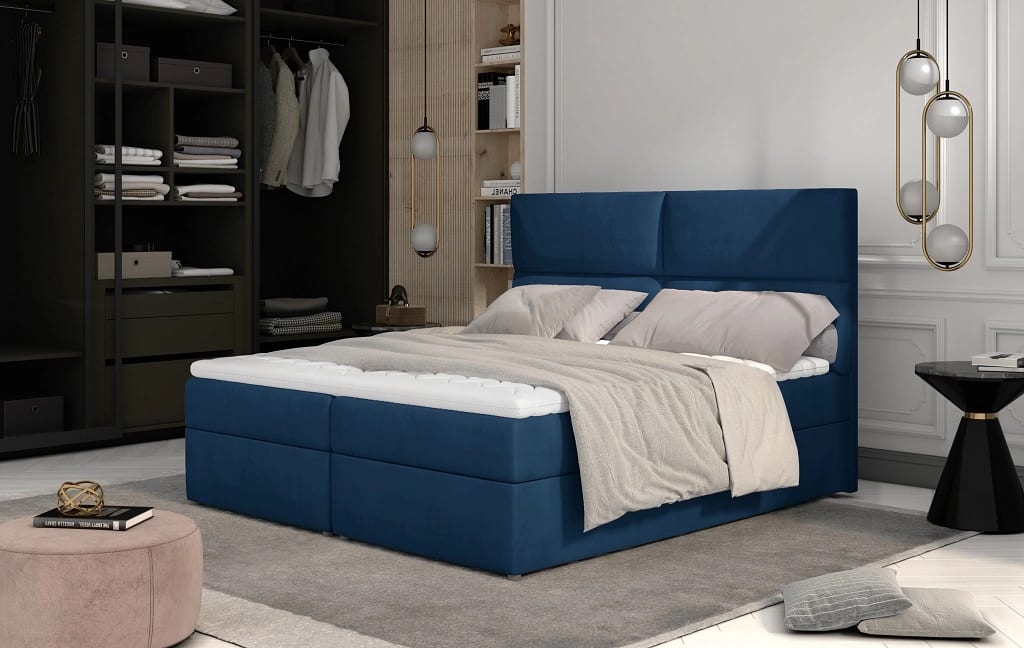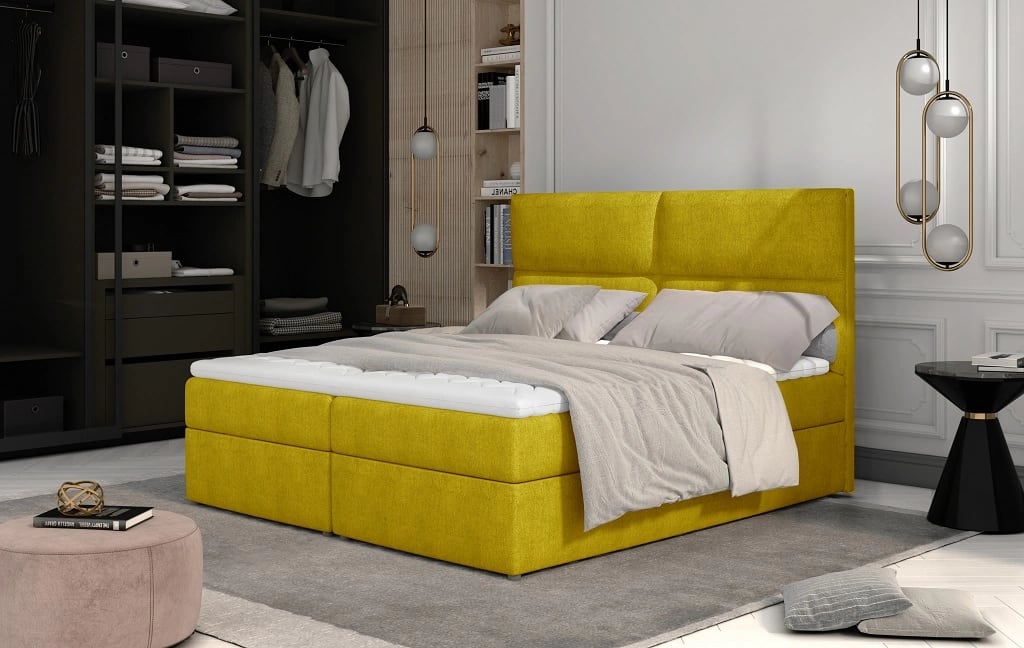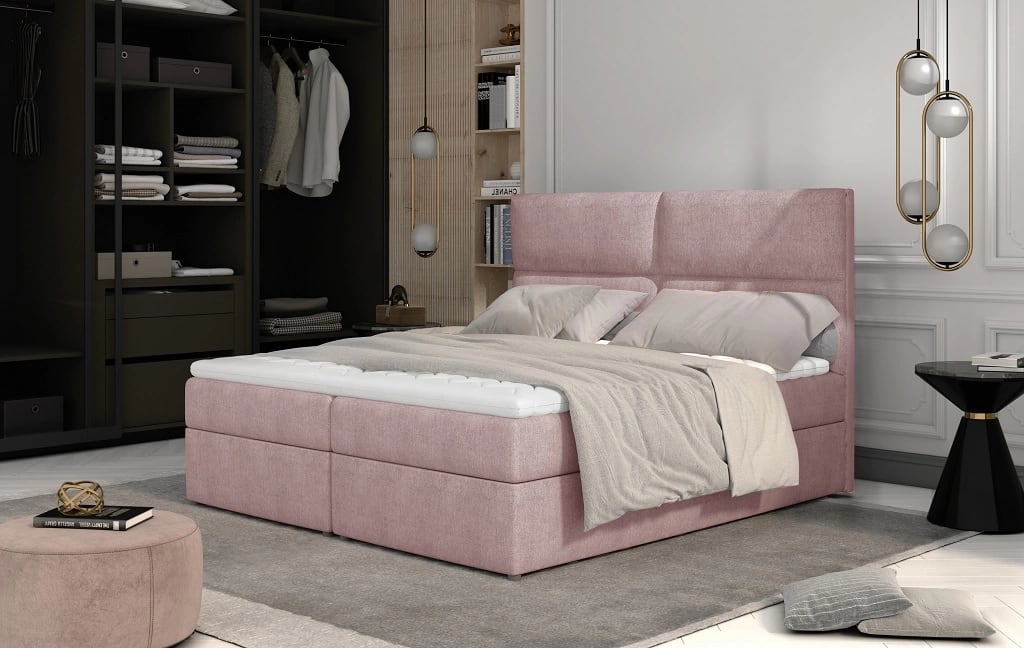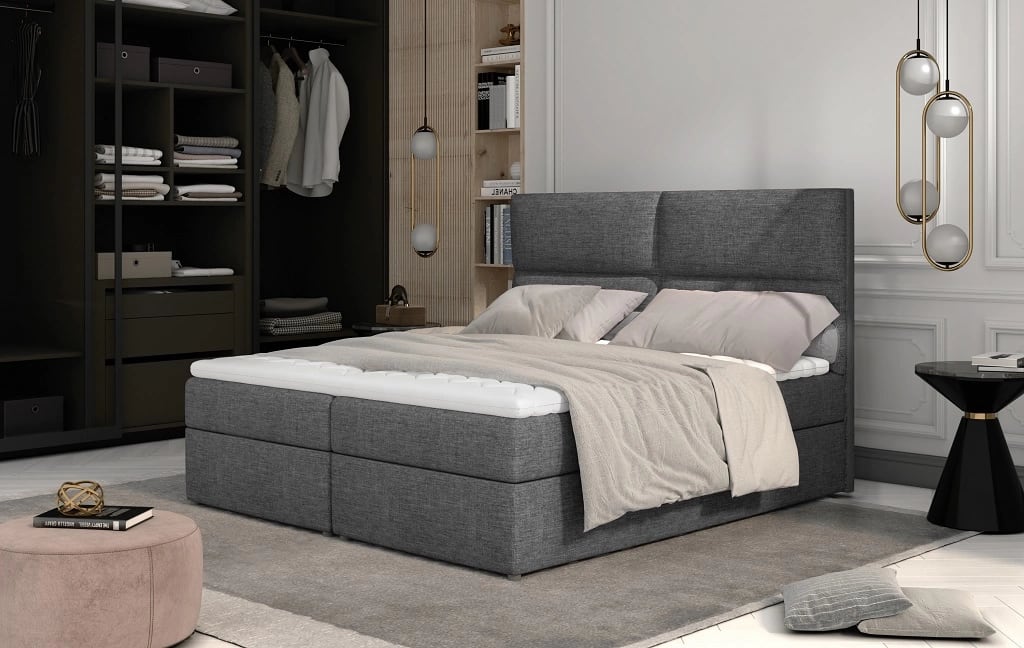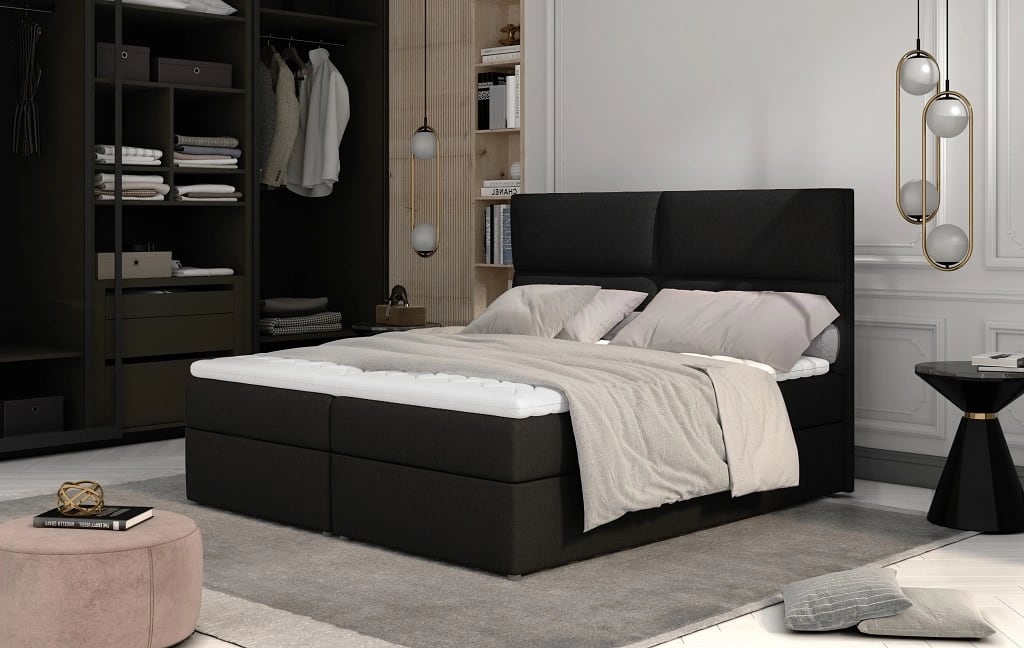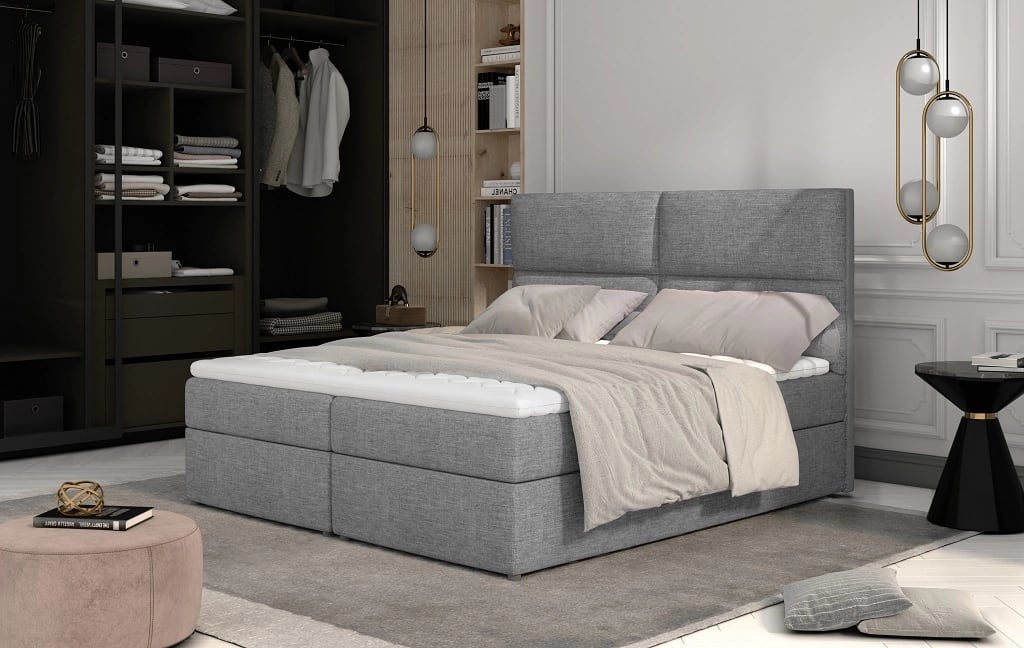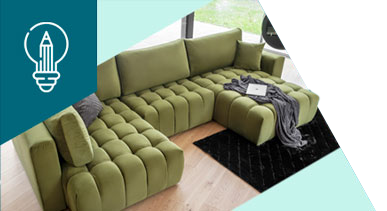 King of the living room, i.e. a corner with a sleeping function!
Follow our advice and choose the perfect piece of furniture for your interior.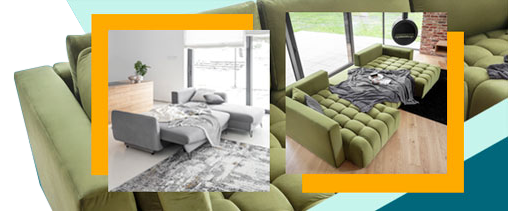 Amber boxspring bed
A quality bed is essential for a good night's sleep. If you are looking for a bed that has a smart style, go for the Amber boxspring.
The Amber boxspring bed: a bedroom essential
A continental boxspring bed in your bedroom ensures the highest quality sleep. The tall and soft headboard is divided into four sections, highlighting the accent finish and doubling as a comfortable head or back rest. The precision finish of the Amber boxspring is a major point of consideration. The 15 cm thick Bonnell mattress and 4 cm topper provides the ultimate level of softness without compromising any feeling of security, no matter how large or small you may be.

Amber: raising the bar in comfort
The Amber boxspring is available in different size and fabric options. Available in a range of sizes, 140/160/180x200 cm, it guarantees a healthy night's sleep and calm rest. The Amber is much taller than a conventional bed, allowing you to easily change your position during the night. An added value of this bed is the spacious bedlinen storage, taking convenience to the next level.
Choose the Amber boxspring bed, and add some unique luxury to your bedroom!
Tall, stitched headboard
High top surface
Spacious bedlinen storage
Available in a broad selection of colours
Bed width: 145/165/185 cm
Bed length: 210 cm
Bed height: 124 cm
Base height: 54 cm
Leg height: 3 cm