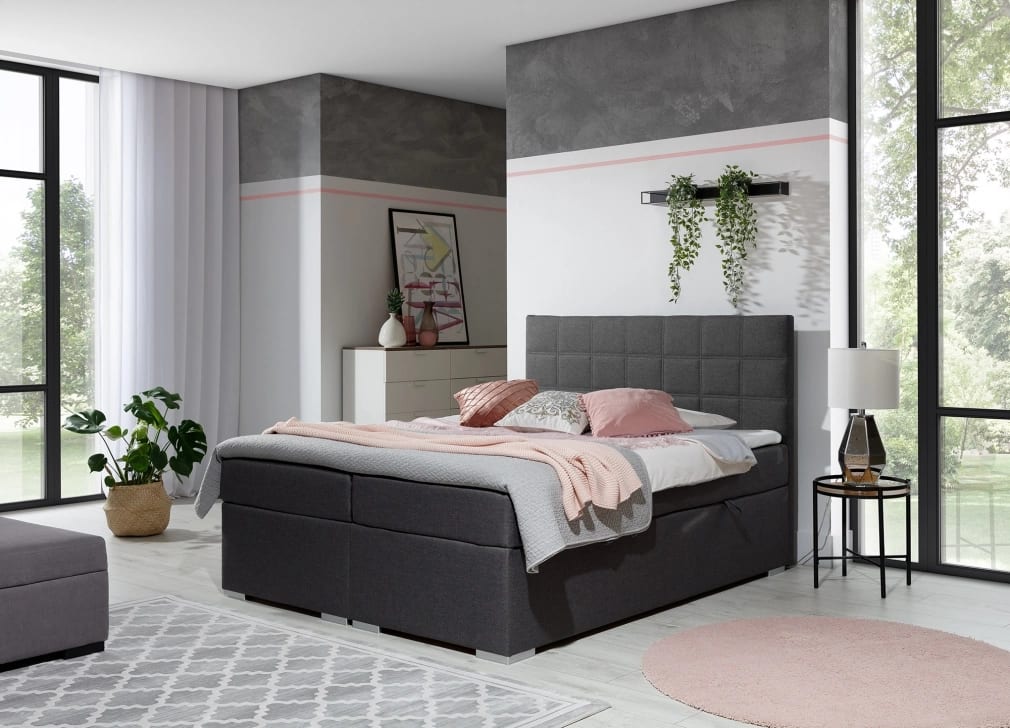 Available colors:

See the 3d animation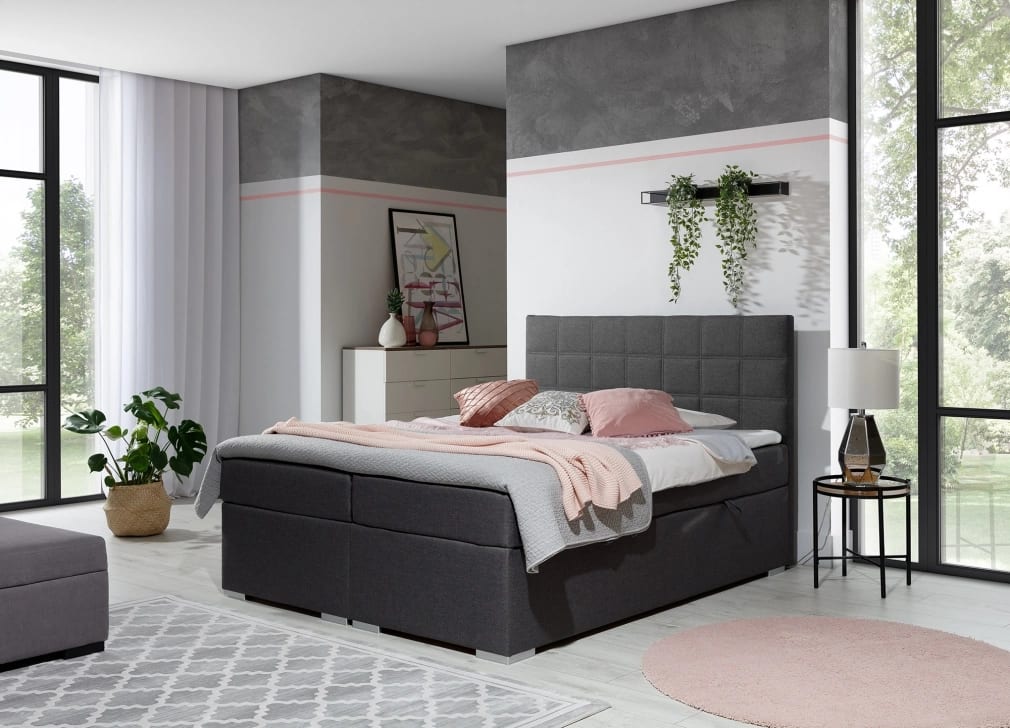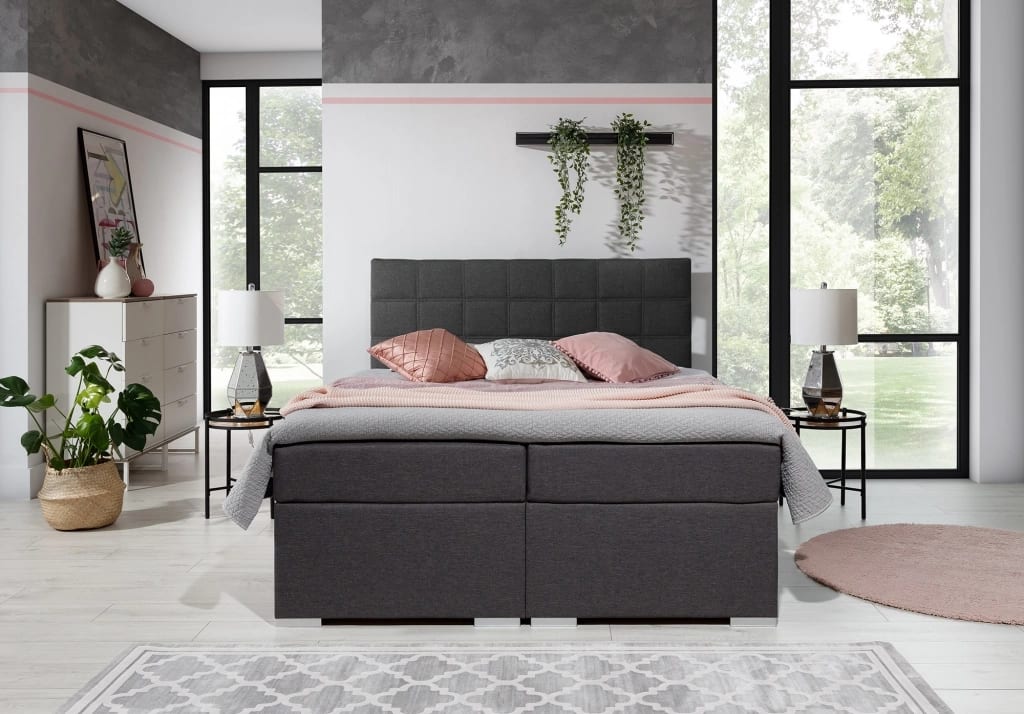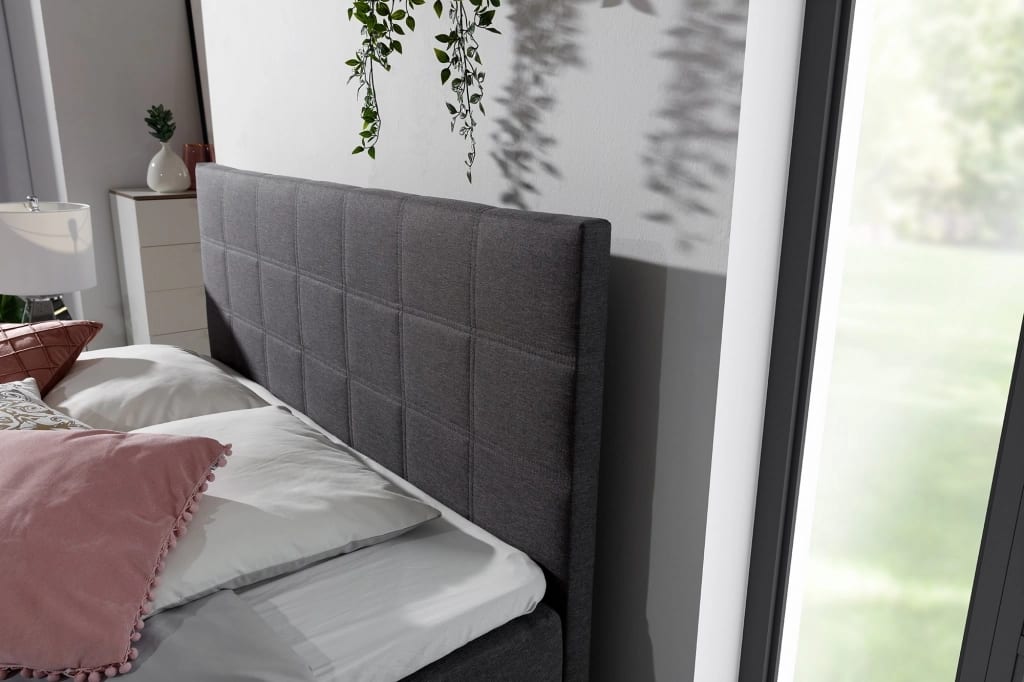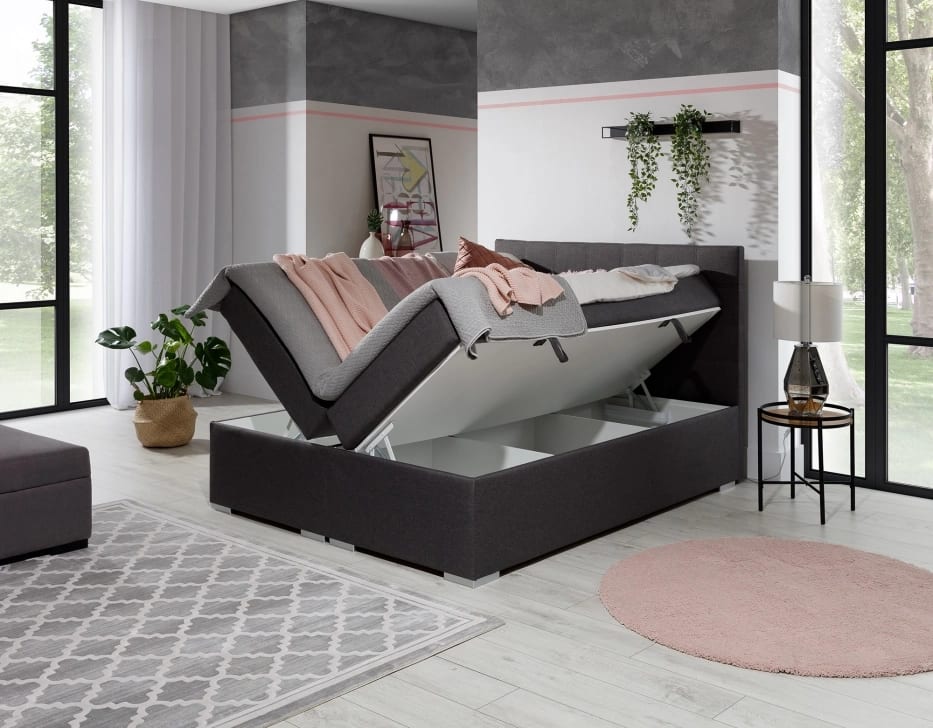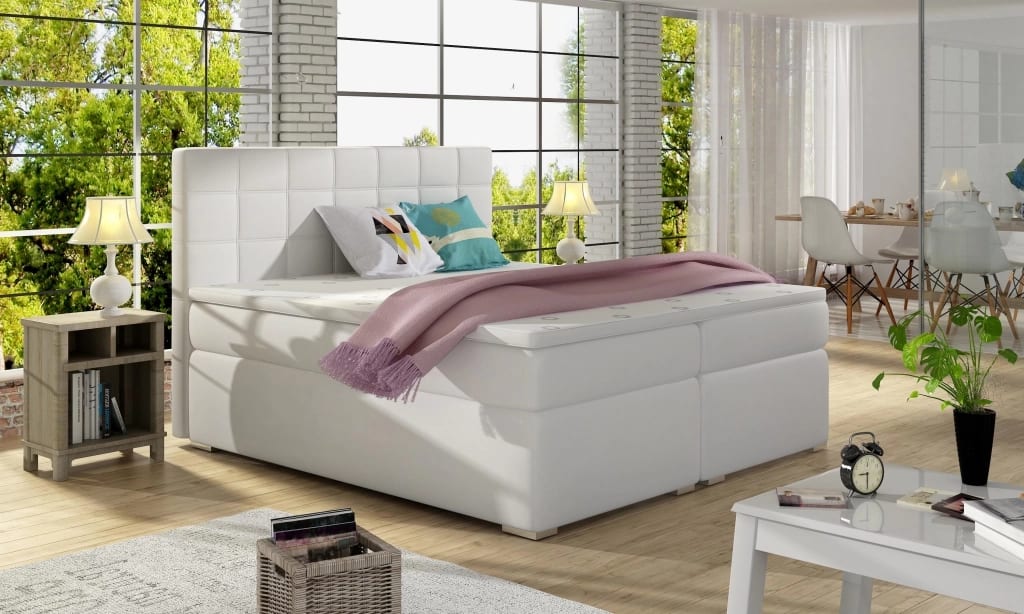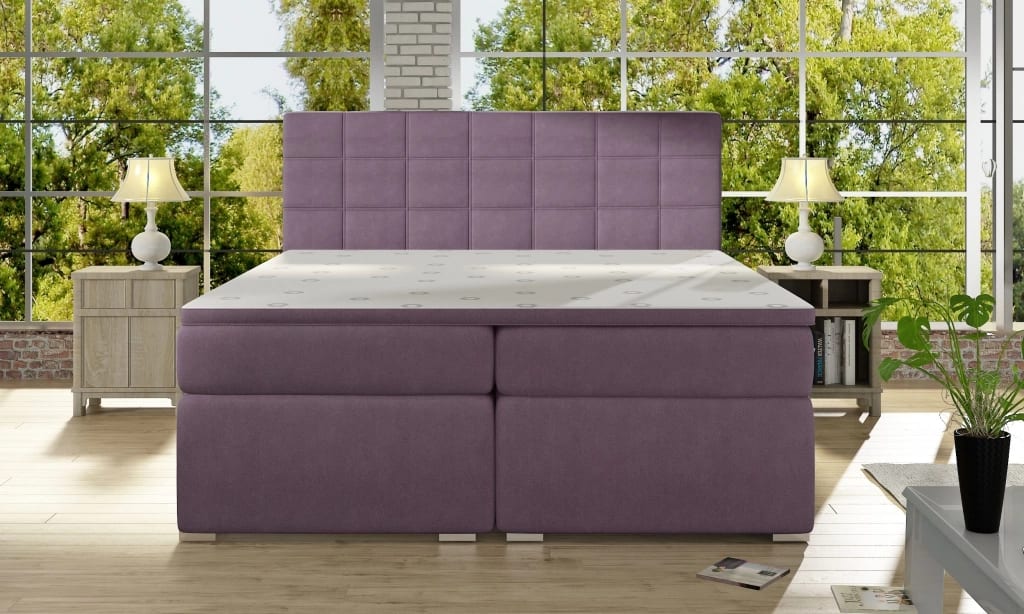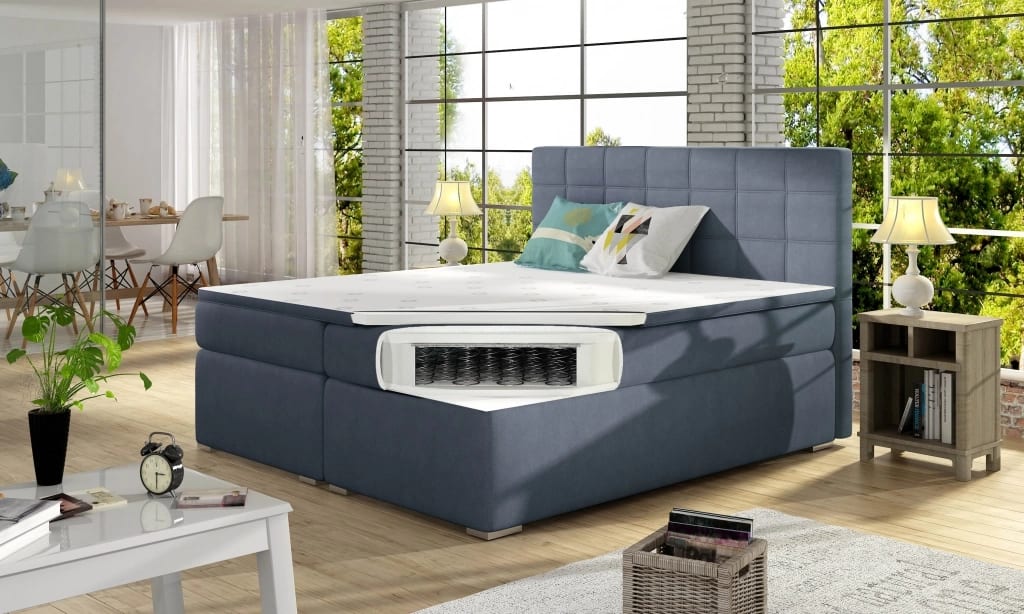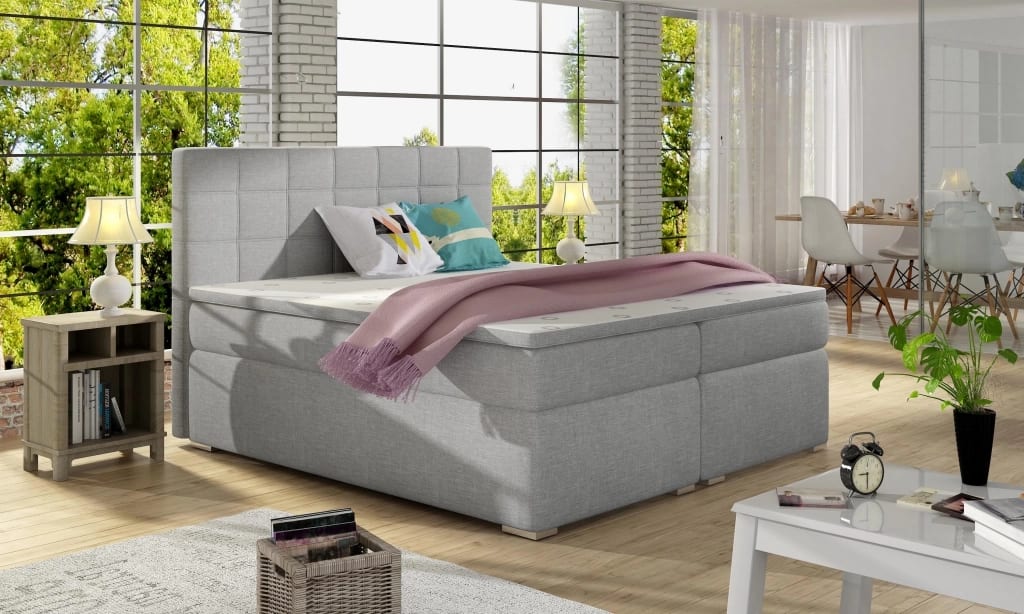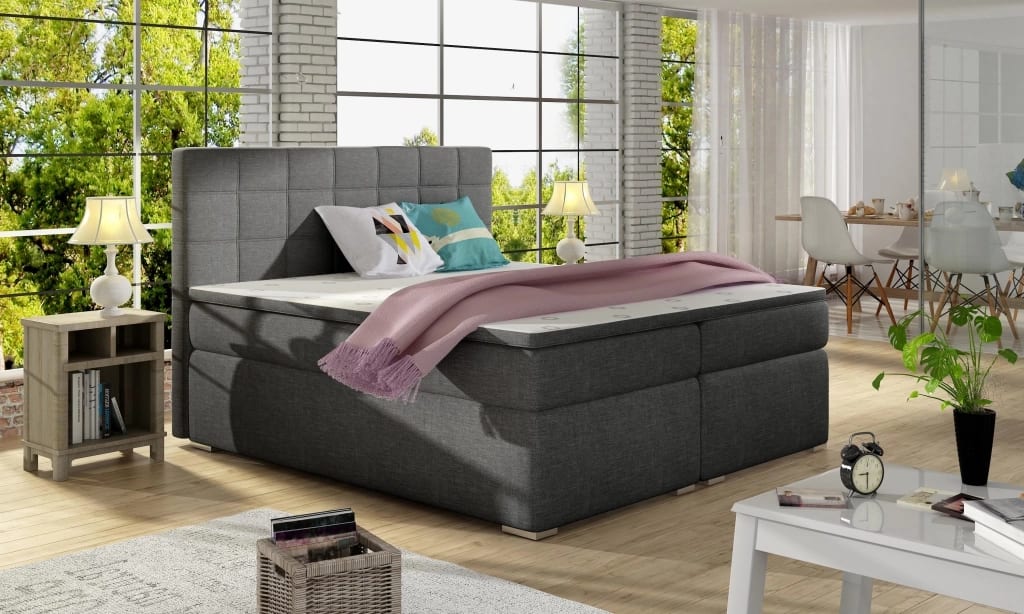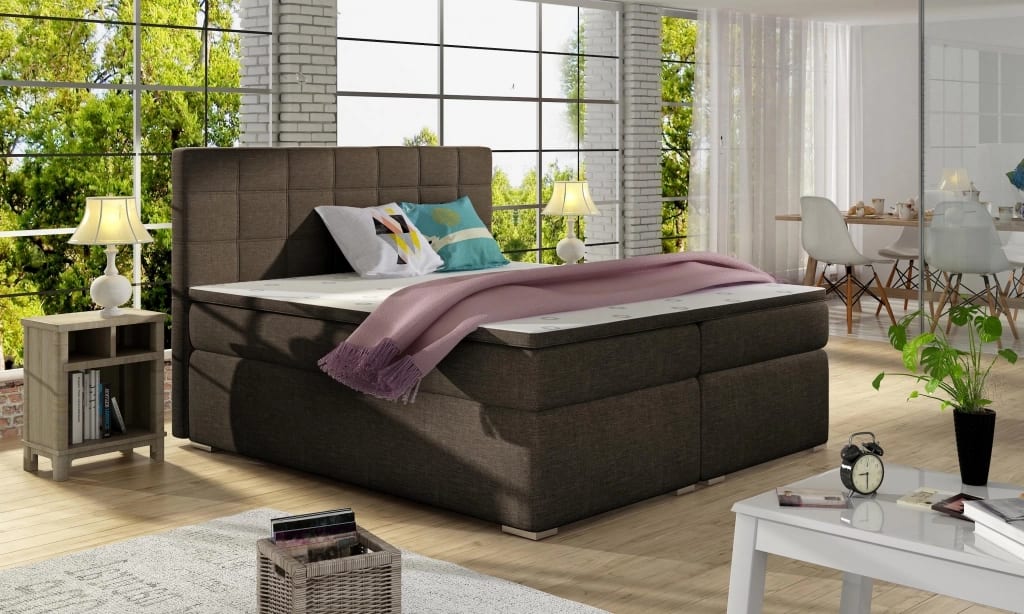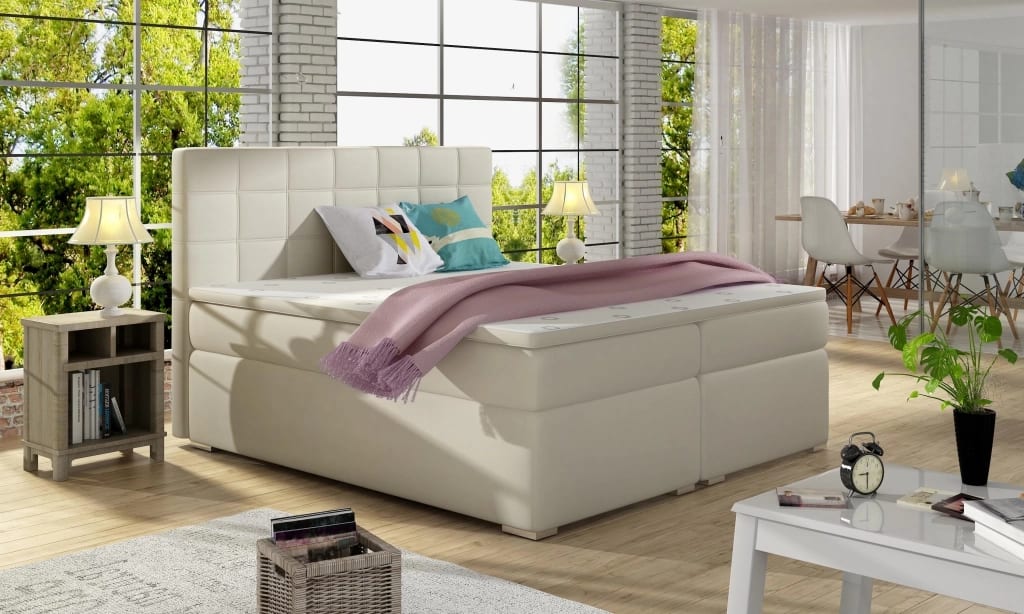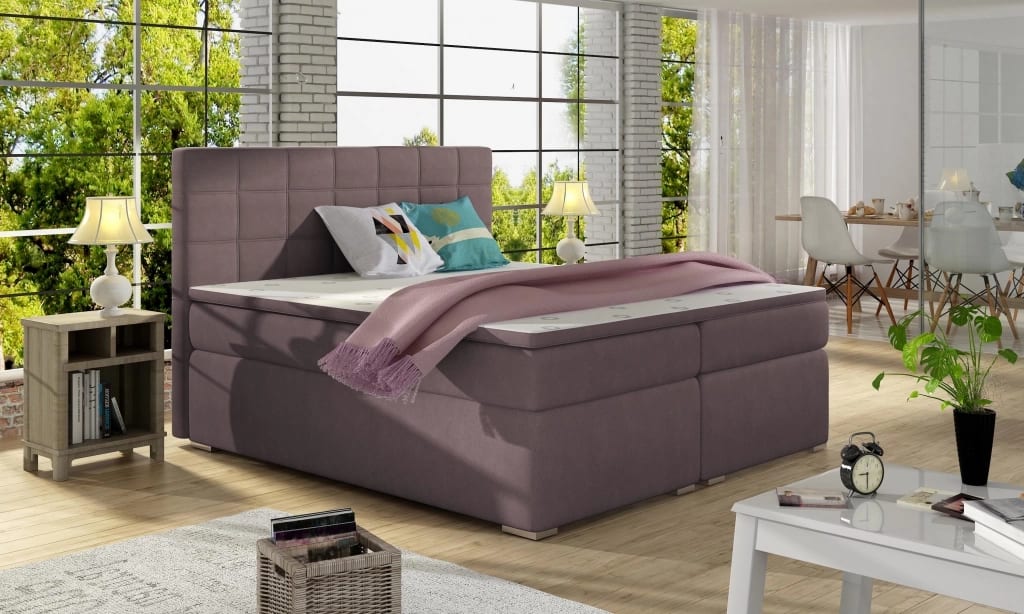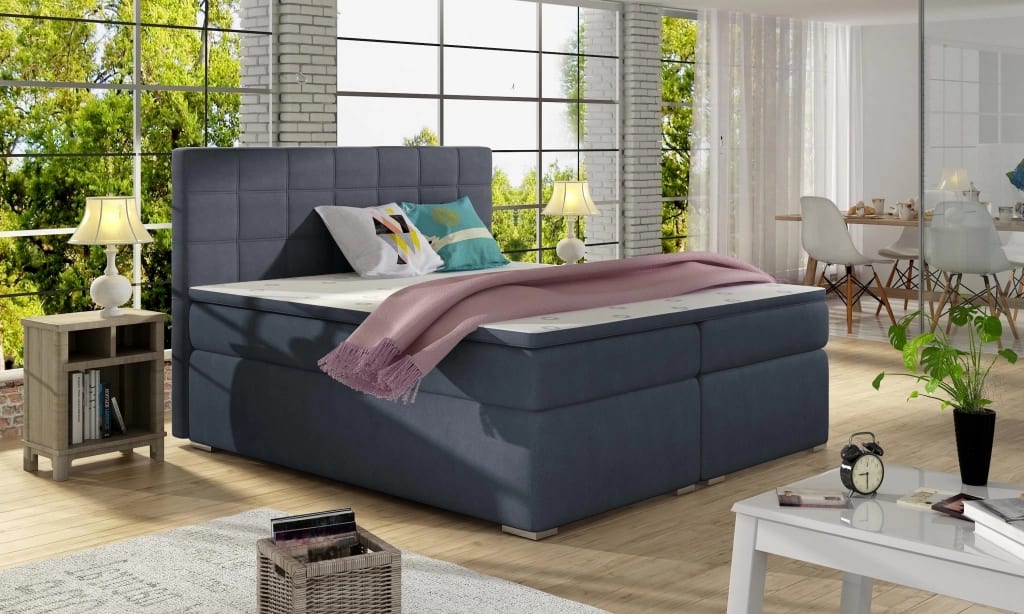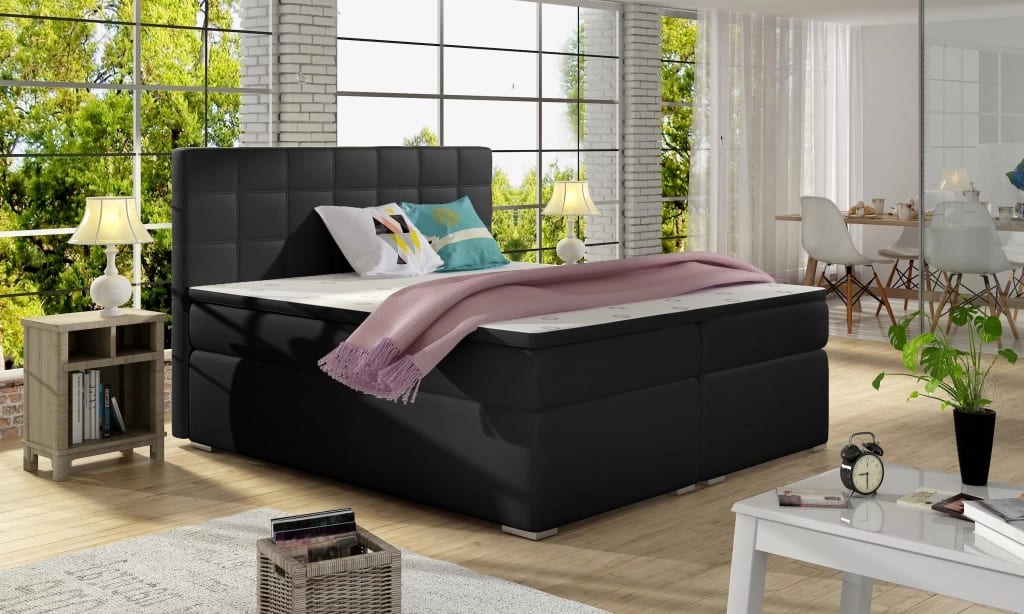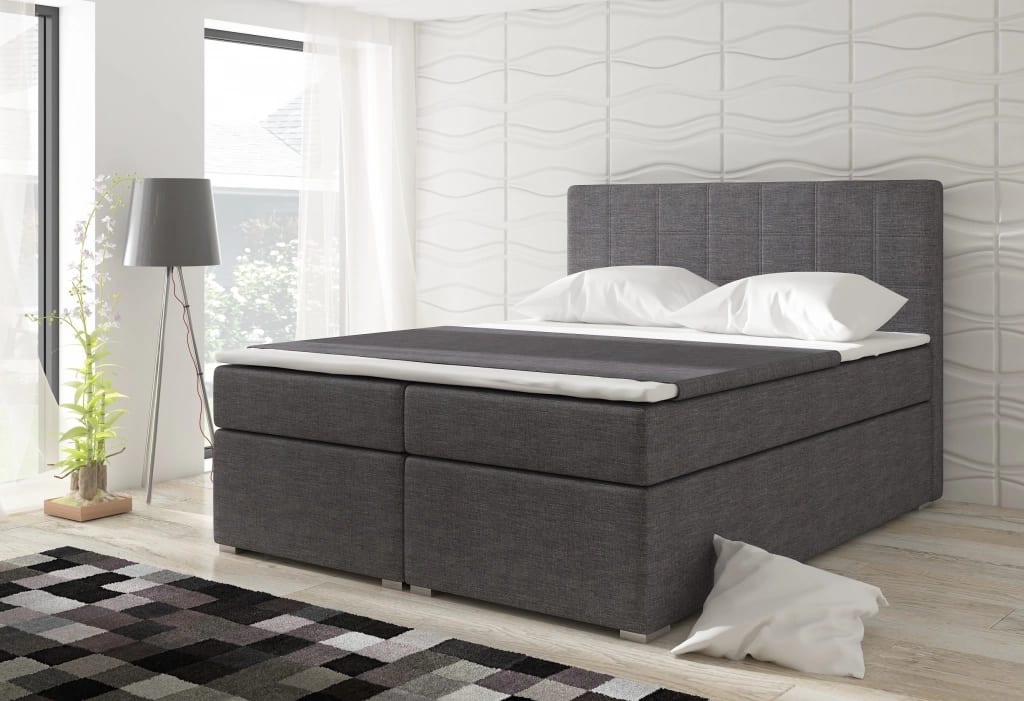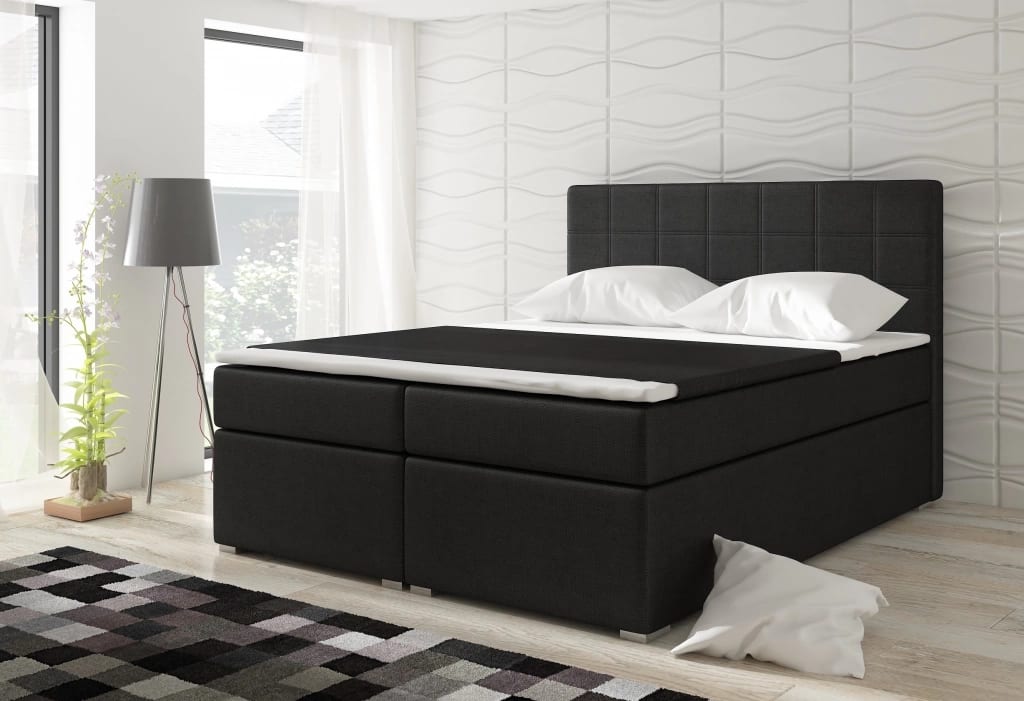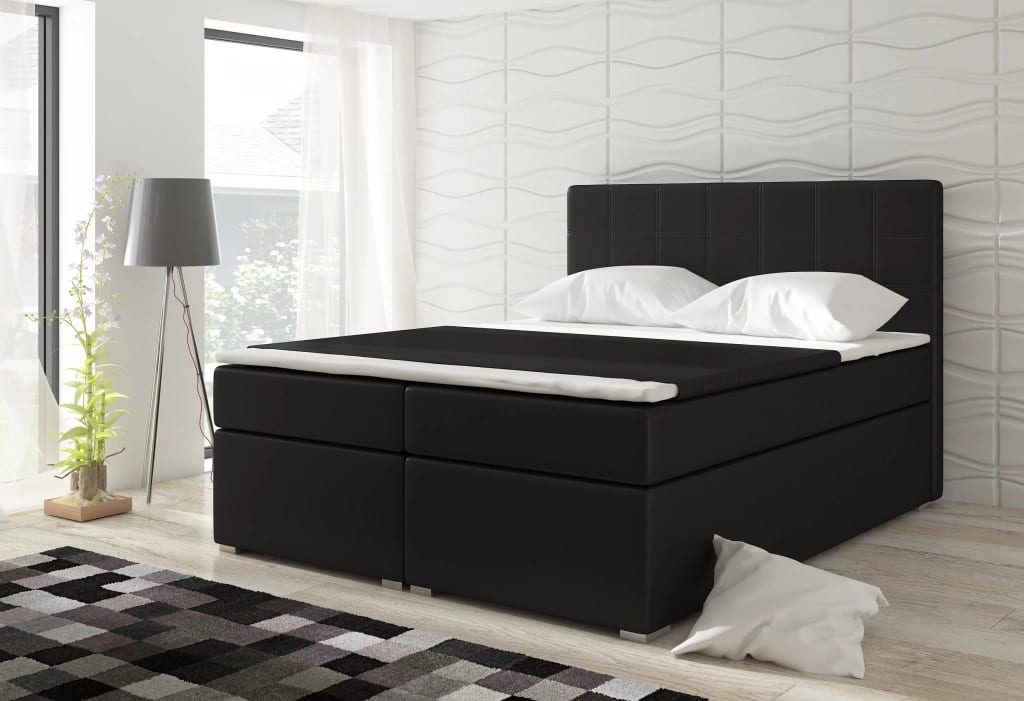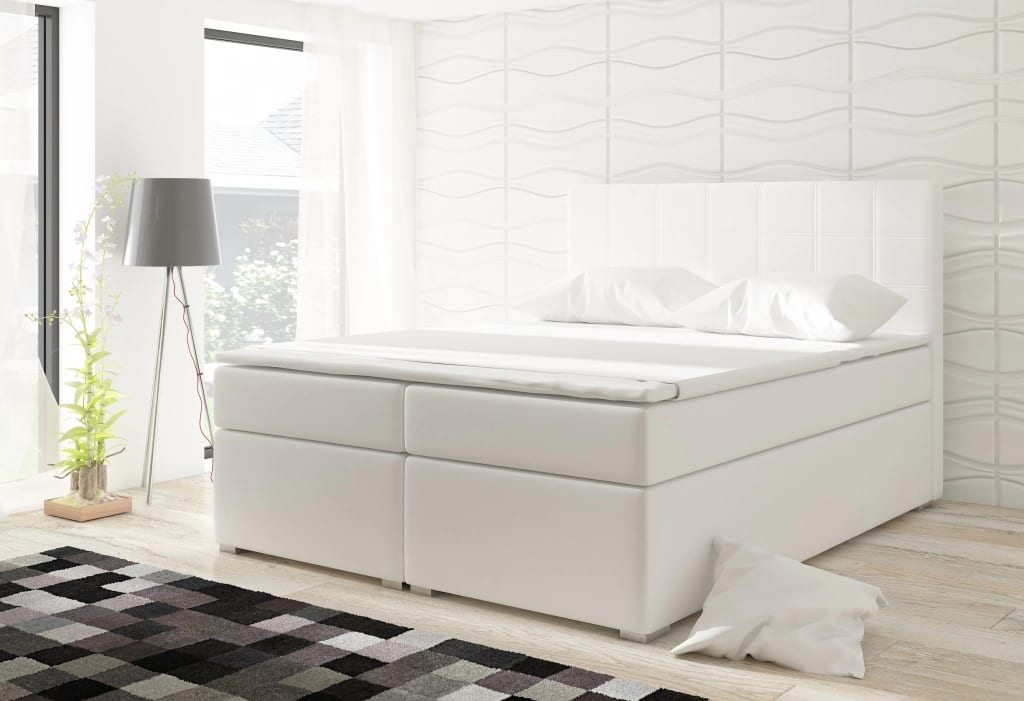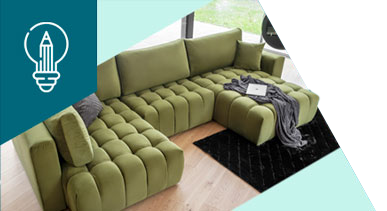 King of the living room, i.e. a corner with a sleeping function!
Follow our advice and choose the perfect piece of furniture for your interior.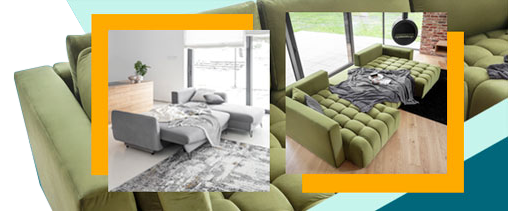 Alice boxspring bed
A bed should not be just comfortable, it must be robust and with a good level of firmness to guarantee sleep that is healthy and peaceful. A good night's sleep every night is possible, while enjoying a refined centrepiece in your bedroom, when you choose the Alice.
Alice boxspring bed: a good night's sleep guaranteed
A thick, comfortable and stable mattress with a tall, softly tufted and square-stitched headboard, and low, stylishly silver legs; these are the hallmarks of the Alice, one which wins over everyone with modern and Scandinavian style bedrooms. This large and comfy bed features fabric upholstery which resists wear and discolouration, maintaining its overall air of unique elegance. The wide selection of upholstery colours makes it easy to match the bed to your preferences, blending it with your bedroom to form a consistent, refined indoor landscape.
Alice boxspring bed: comfort in a continental bed
The Alice is a continental bed with all its hallmarks: a big and high mattress, large bedlinen storage capacity, and a sturdy frame finished with soft upholstery. The mattress is a 20 cm thick Bonnell spring construction. The T25 foam layers at the top and bottom add to the level of comfort along with a 4 cm T21 foam topper, the case of which features an upholstery-matching edging. This improves the quality of your sleep while maintaining the spine in its proper position and your health by ensuring correct overall support for your body. The Alice is a fusion of comfort and functionality. It features spacious bedlinen storage capacity, accessed by tilting the mattress and its rack using a spring-action lift. This is the right recipe for a tasteful finish, with a bed measuring 140/160/180x200 cm, depending on your available space.
Dreaming of a beautiful bedroom, with a smart and comfortable bed? The Alice is the choice for you.
Available in three sizes
Elegant metal legs
Tall accent headboard
Wide selection of colour options
Two large bedlinen storage units divided into three compartments
Bed width: 140/160/180 cm
Bed length: 205 cm
Bed height: 126 cm
Base height: 60 cm