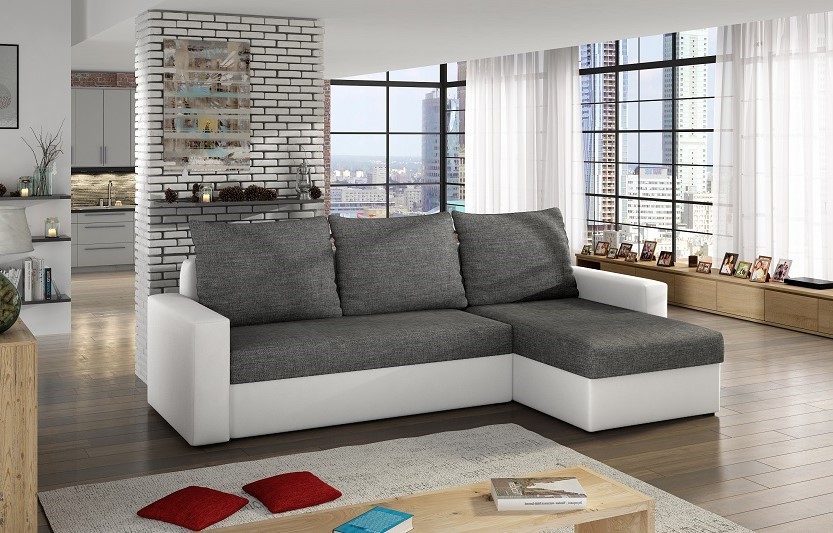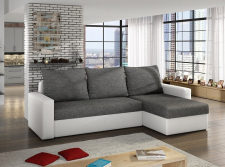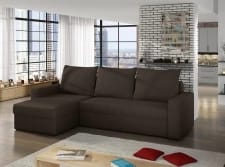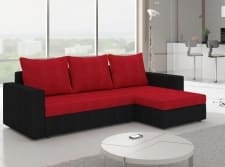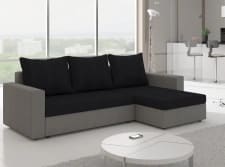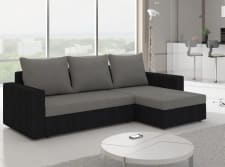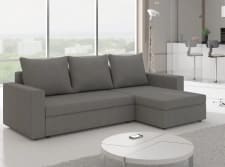 Livio corner sofa
The Livio corner sofa delights with its simple design and selection of colours.
Livio corner sofas: a perfect complement for modern interiors
It is very important that you are able to rest well at home. To enjoy relaxation in a state of maximum comfort, you need good upholstered furniture. If you want it to be big and comfortable, with the right ergonomics to prevent disorders of the spine, then the Livio corner sofa is a great choice. The classic, simple design and construction guarantees great performance over the long term, while the optimally profiled backrests and stable seats are resilient enough to prevent sinking, all significant features of this sofa, stuffed with T25 foam. The 237x150x90 cm size provides plenty of space for daytime relaxation and yet it is still easy to fit in small and spacious living rooms alike. Yet another advantage of the Livio corner sofa is that it can be converted in to a bed. This is simple to achieve by pulling out the base and then turning the backrest. In the folded-out configuration, the corner sofa features 195x125 cm of sleeping surface with access to spacious bedlinen storage.
Livio furniture: elegance by simplicity
The simple style of the Livio makes is a perfect showpiece for modern interiors, including minimalist, New York and Scandinavian styled living rooms. The extra cushions enhance the appealing appearance and the level of comfort. This corner sofa is available in two colour versions, mono and two-tone. The juxtaposition of contrasting upholstery colours enabled by the latter endows it with a genuinely interesting feel, and you can choose from many different colours to find the right match for your preferences and interior.
If you like functional furniture with maximised comfort that blends well with your other furnishings to form a harmonious roomscape, then the Livio corner sofa is a must-have for your living room.
Profiled backrest
Comfortable arms
Sleeper corner sofa
Spacious bedlinen storage
Upholstered back
Available in a wide selection of colours
Corner sofa width: 237 cm
Corner sofa length: 150 cm
Height w/cushions: 90 cm
Height w/o cushions: 72 cm
Seat cushion depth: 57 cm
Mattress height: 40 cm
Sleeping surface: 195x125 cm
Armrest width: 15 cm
Armrest height: 57 cm
Leg height: 2.5 cm
Leg width: 4 cm