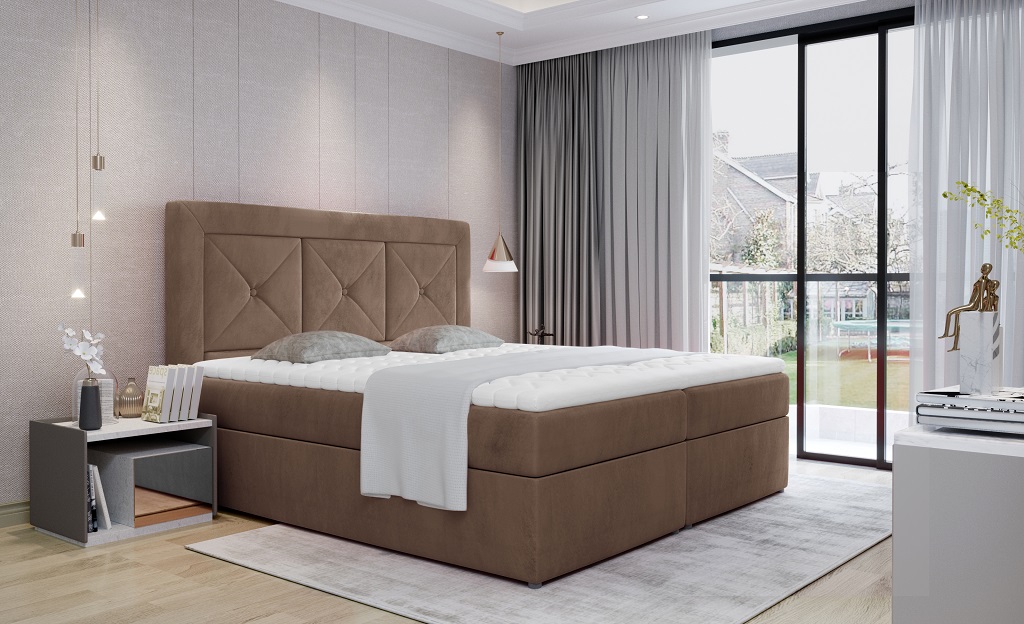 Available colors: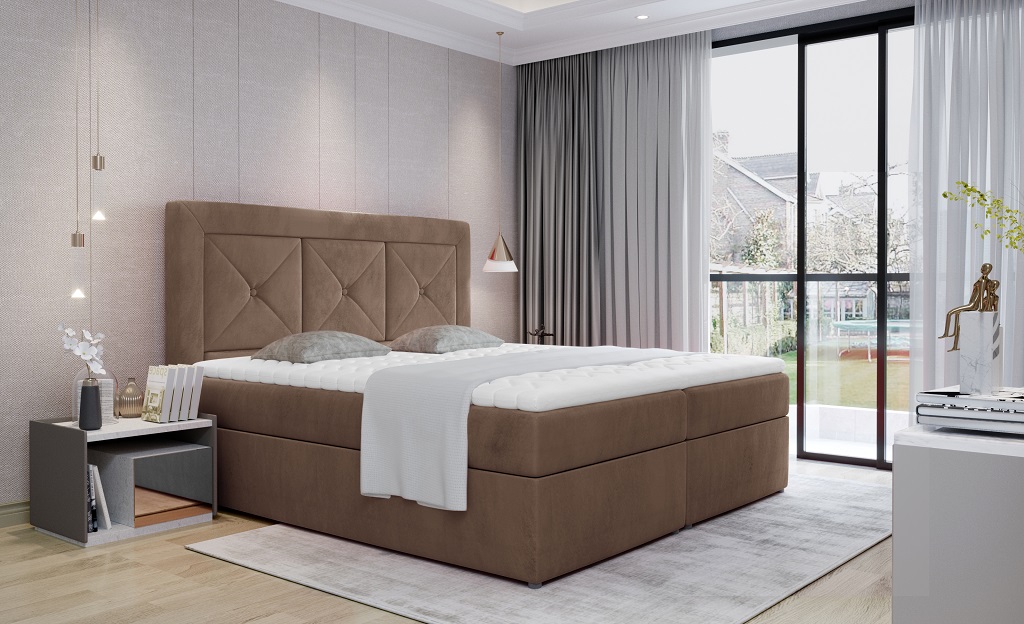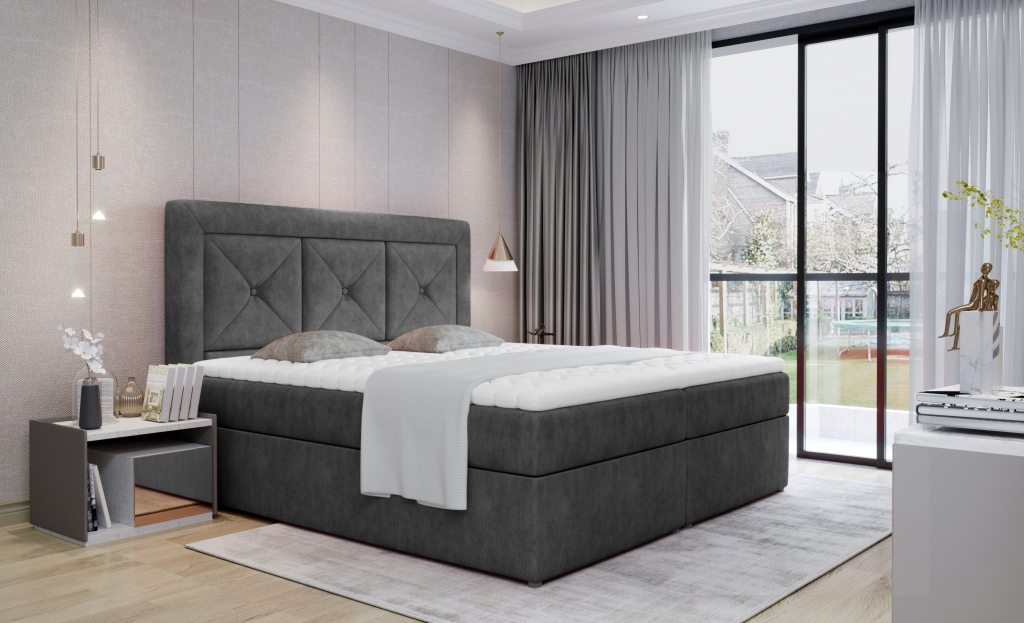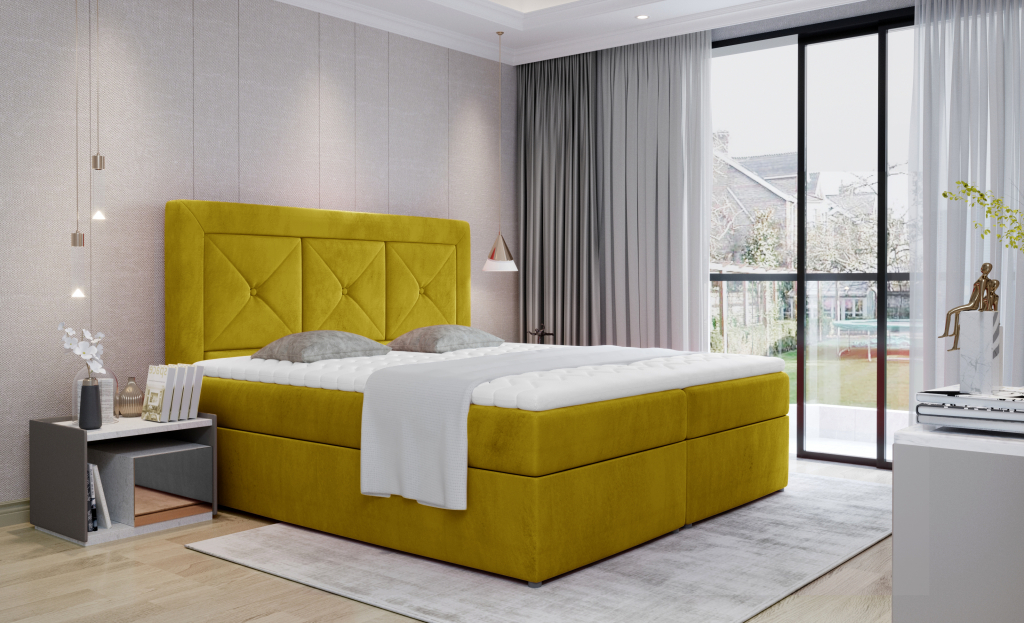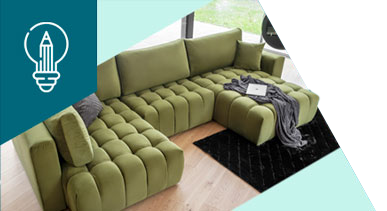 King of the living room, i.e. a corner with a sleeping function!
Follow our advice and choose the perfect piece of furniture for your interior.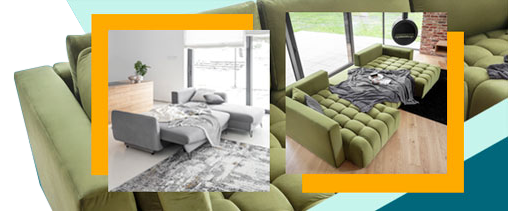 Idris Boxspring - a bed for the bedroom
Choosing an exceptional bed is a real challenge. In many of them this "something" is simply missing. On the one hand - we do not know what this "something" actually is, on the other - indecision keeps us awake, and after all, it's about a good night's sleep. But take it easy! Look no further! You've come to the right place. We went out to meet you and now we can proudly say it out loud - in the Idris Boxspring bedroom bed we have found that "something"! Do you want to see it as well?

Idris - we say B before you say A
With the Idris bed, we are always one step further from the initial creation of your needs, so you will certainly find everything you are looking for in it. Simple structure is combined with stylish design. Quilted, decorated with buttons, high headboard, originality and amazing comfort - these are just some of the many stylistic experiences that we can guarantee you. You just want to be in this bed - to be able to enjoy the maximum softness that envelops our body. Who wants a little nap?

Idris - exceptional comfort is our middle name
A 15 cm high bonnell mattress and a 4 cm high topper ensure maximum springiness. It doesn't matter if you are looking for a classic little black or the intensity of a bold colour. Each choice will significantly change the interior of your bedroom and give it a bit of originality. The multitude of colour variants is available the three sizes 140/160/180x200 cm. An additional, big advantage of this model is a large, two-piece bedding container. The whole is supported by a spring structure that facilitates everyday routine activities.
If you value maximum comfort in your bed, as well as originality interwoven with a hint of luxurious finish, then the bed will certainly be for you.
Comfortable seat made of bonnell, additional topper on top.
Available in 3 sizes - sleeping area: 140/160 / 180x200 cm.
Stitched, high headrest
Elegant black legs
Two spacious bedding containers
Model available in the full range of Eltap fabrics
Product width: 140/160/180 cm
Product depth: 215 cm
Headrest height: 115 cm
Seat height: 53 cm
Sleeping area: 140/160/180 x 200 cm
Leg height: 2 cm
Number of containers for bedding: 2 pcs.
Product weight: +/- 140/165/190 kg