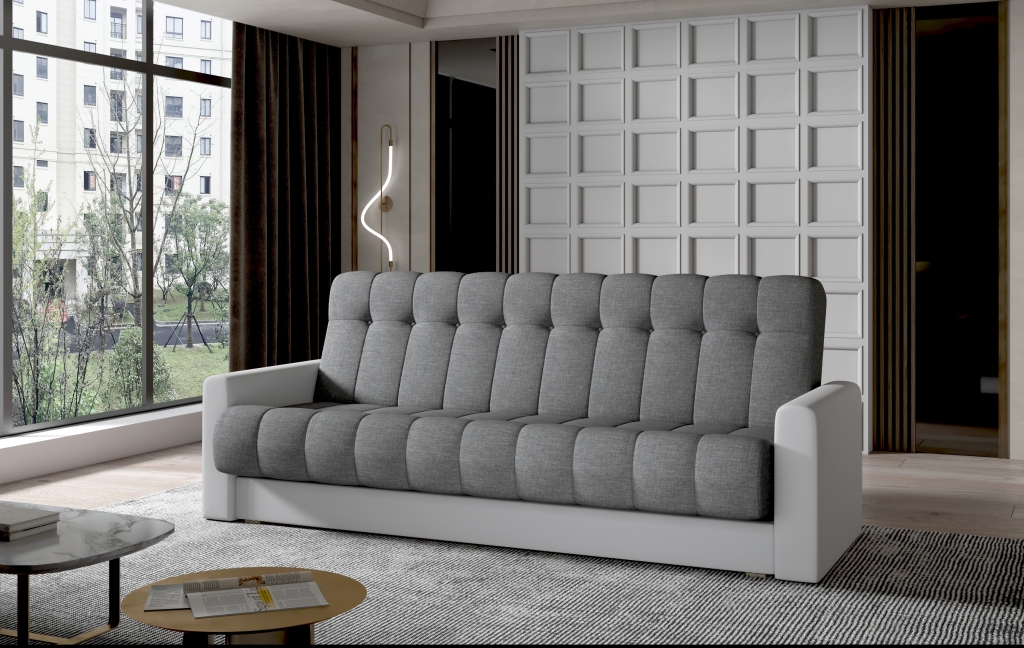 Available colors: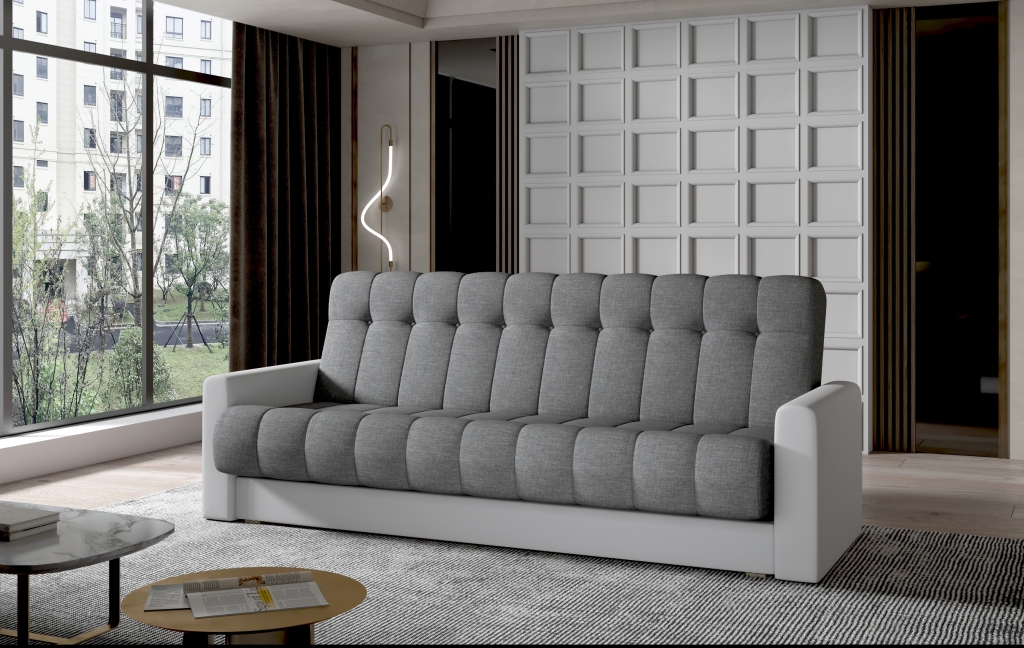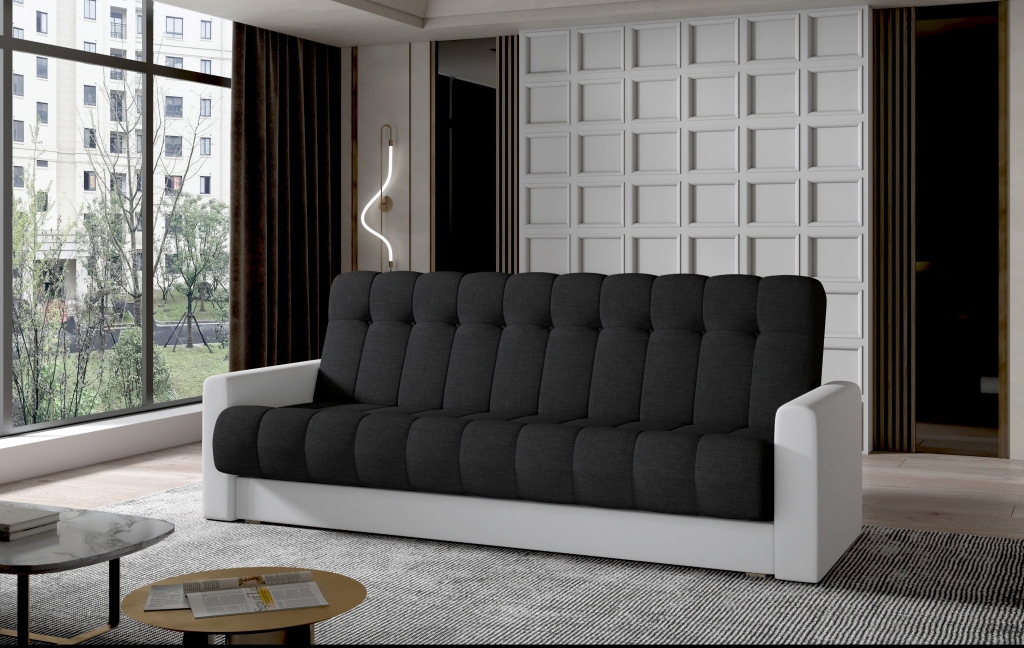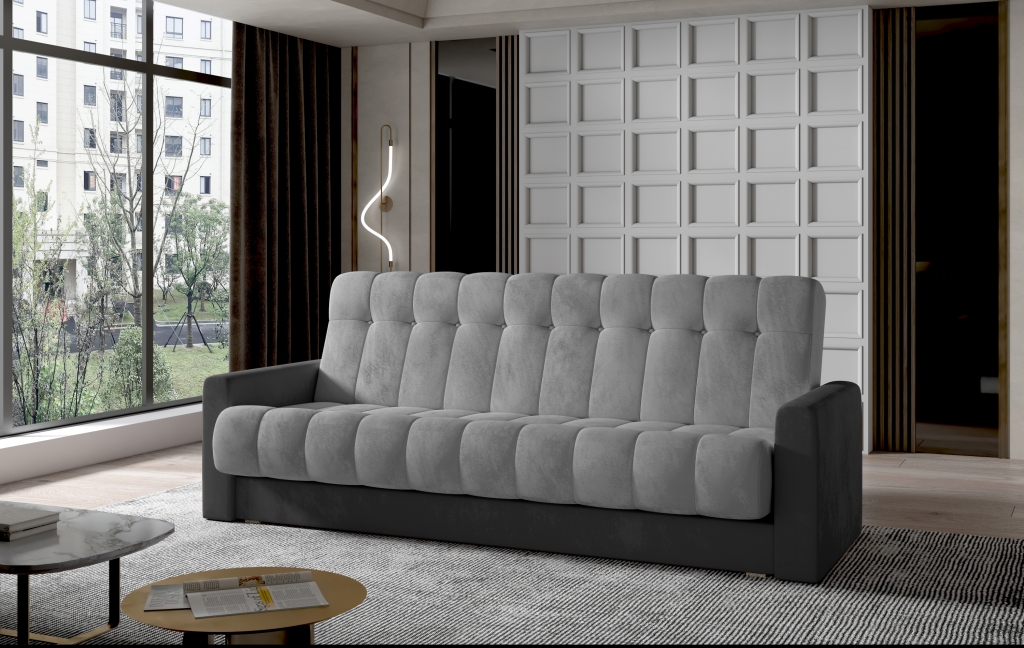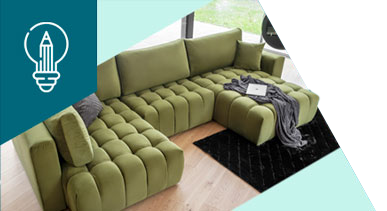 King of the living room, i.e. a corner with a sleeping function!
Follow our advice and choose the perfect piece of furniture for your interior.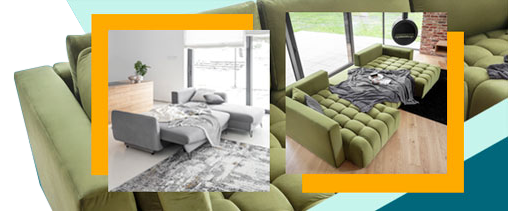 Garett - a convertible couch bed for the practical ones.
Do you value comfort and convenience? The Garett couch bed has been designed with you in mind.

The Garett couch bed - elegance enclosed in a couch bed.
The small, elegant Garett couch bed is a proposal for people who value durable, timeless solutions. Decorative stitching on the seat and backrest is not felt in everyday use. The Bonell spring and foam make everyday rest extremely comfortable.

Garett - a couch bed for demanding customers.
You do not have to give up the comfort of sleeping with less space at your disposal. Garett is an excellent proposition for smaller apartments. A large sleeping function, as much as 115 cm by 190 cm will allow you to rest comfortably. Specially selected fabrics ensure a perfect and modern look.
Sleep function
Container for bedding
Decorative stitching
Stylish quilting
Wooden legs
Width: 210 cm
Depth: 85 cm
Height: 90 cm
Height of the couch: 90 cm
Depth: 55 cm
Seat height: 45 cm
Leg height: 2 cm
Sleeping area: 115x190 cm