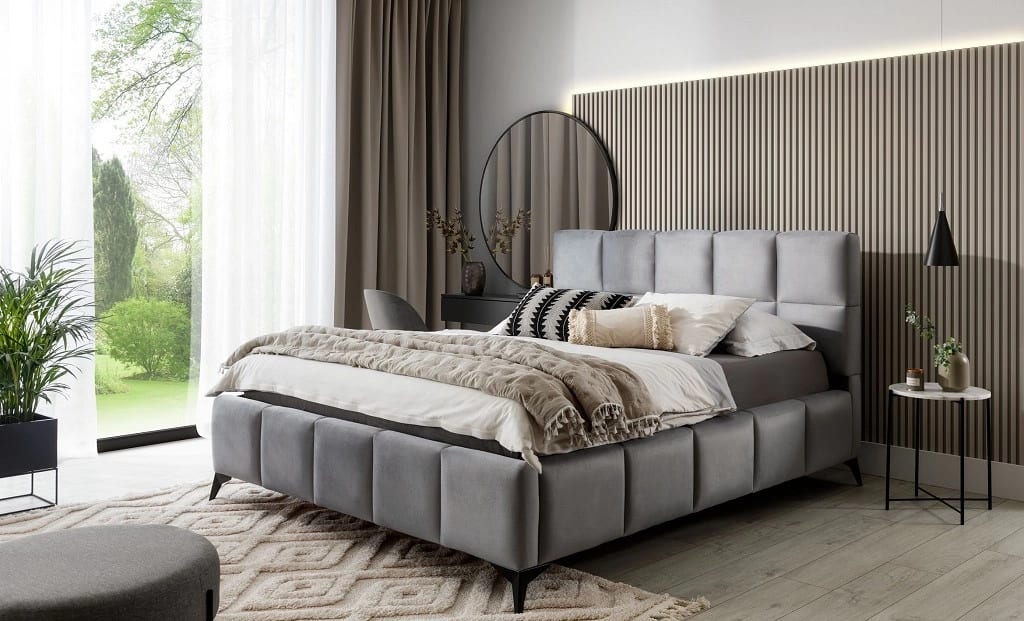 Available colors: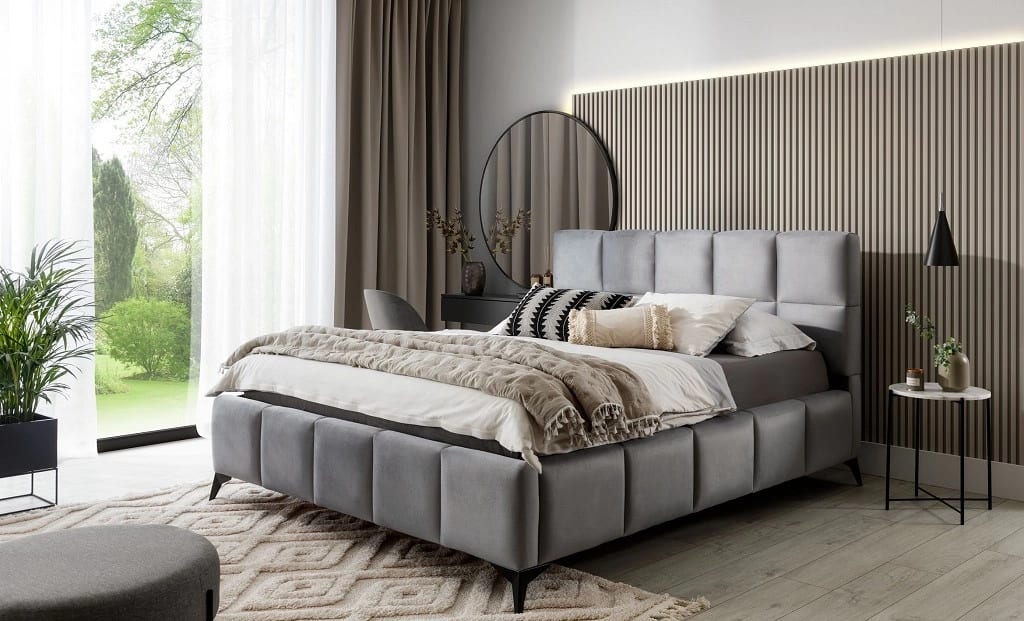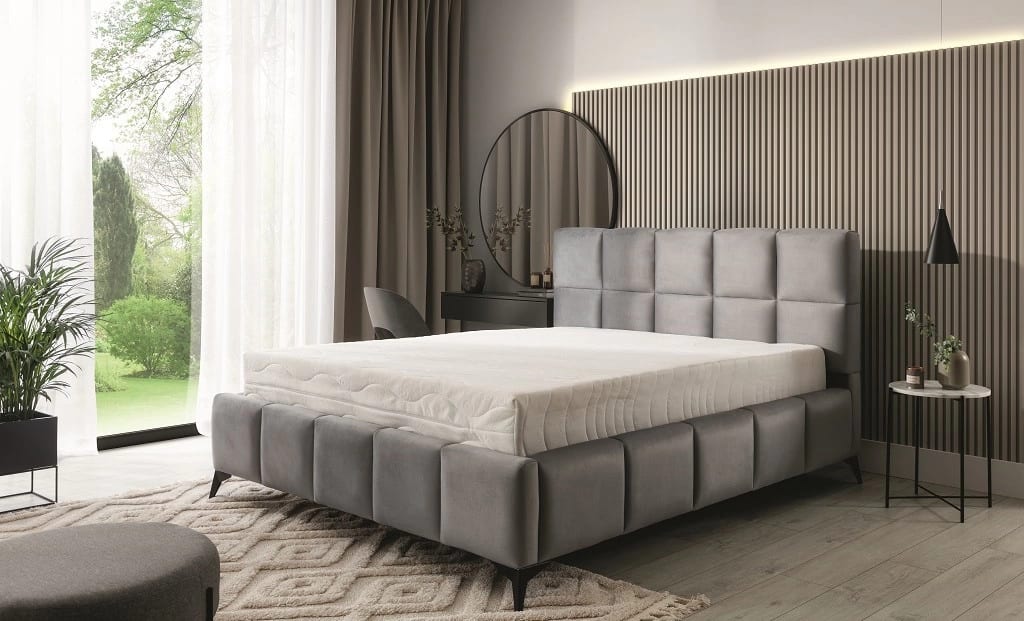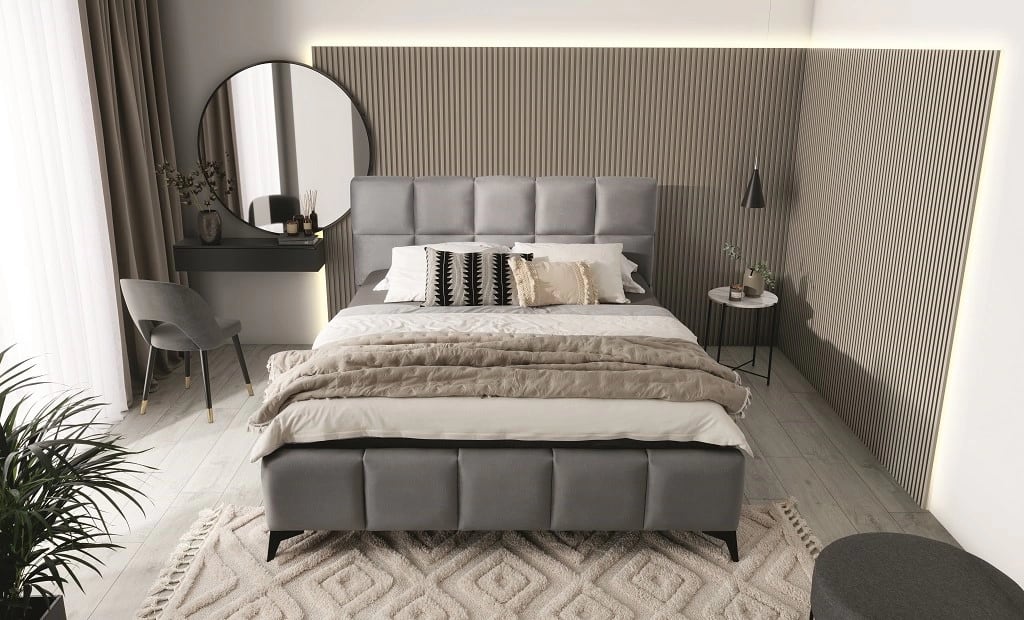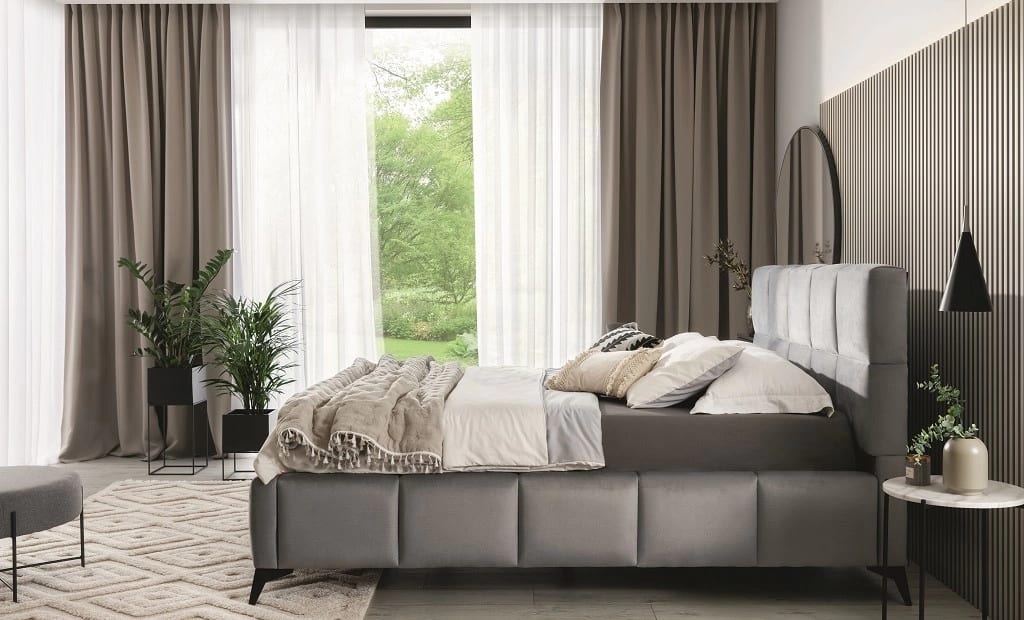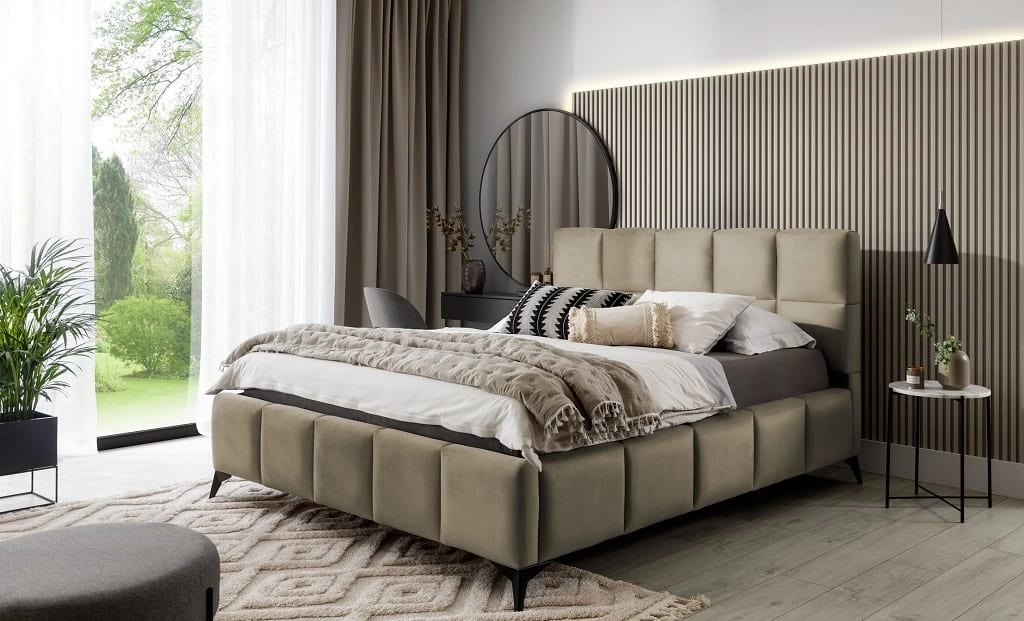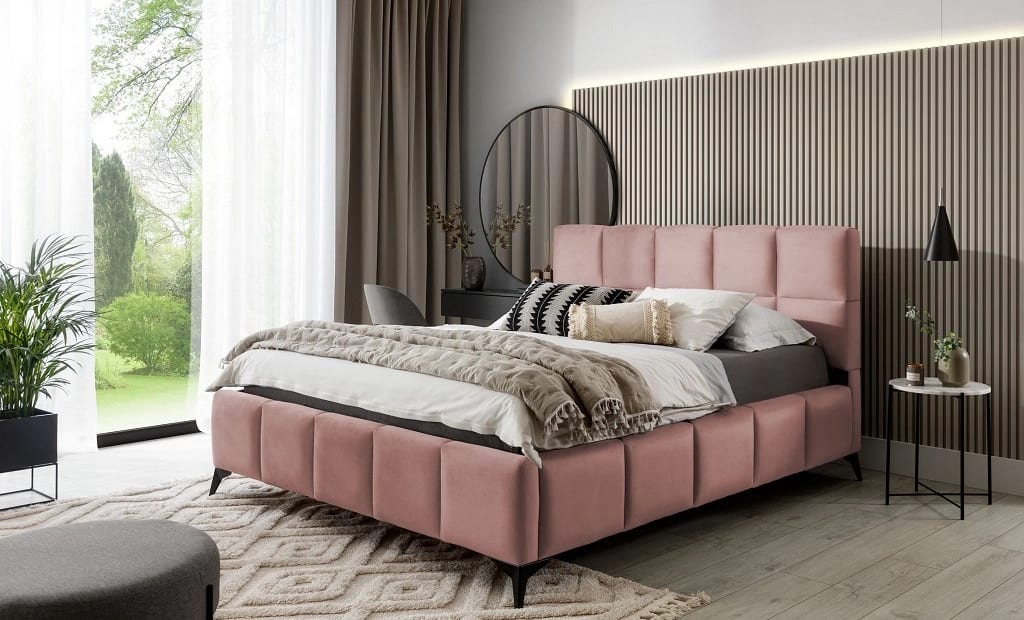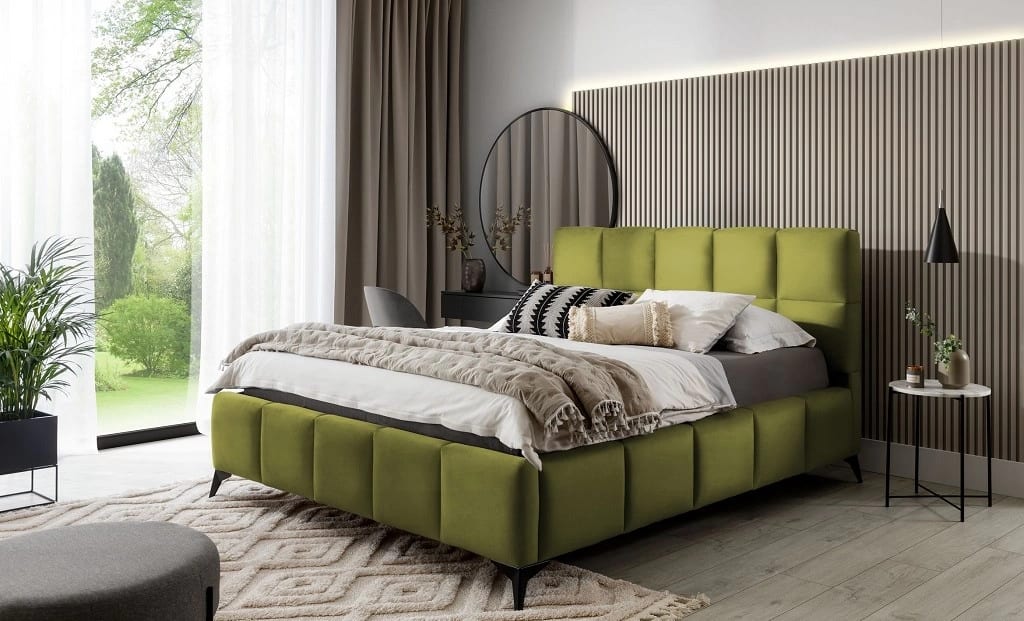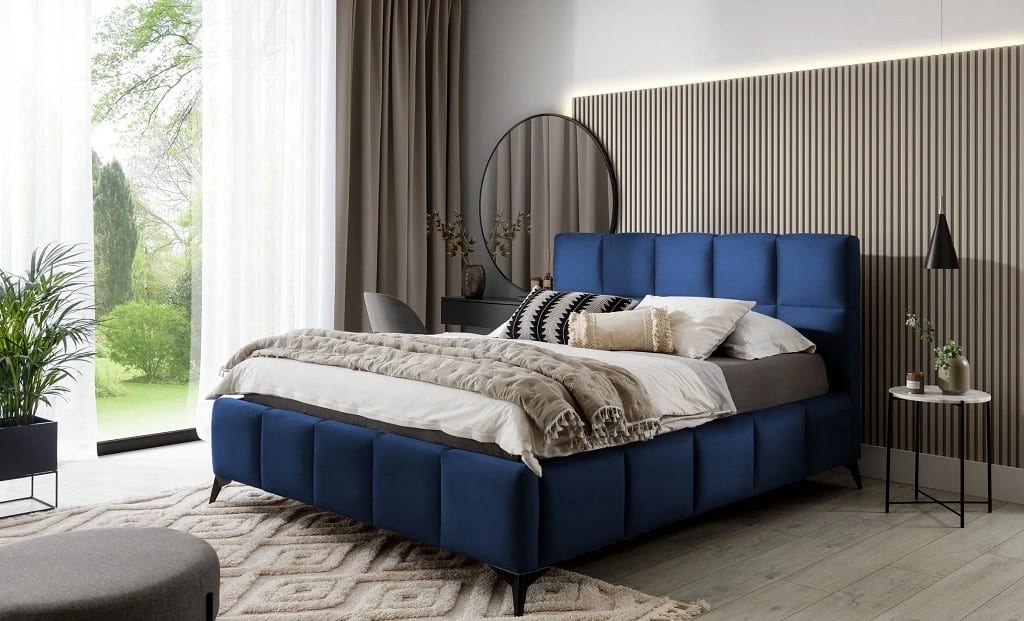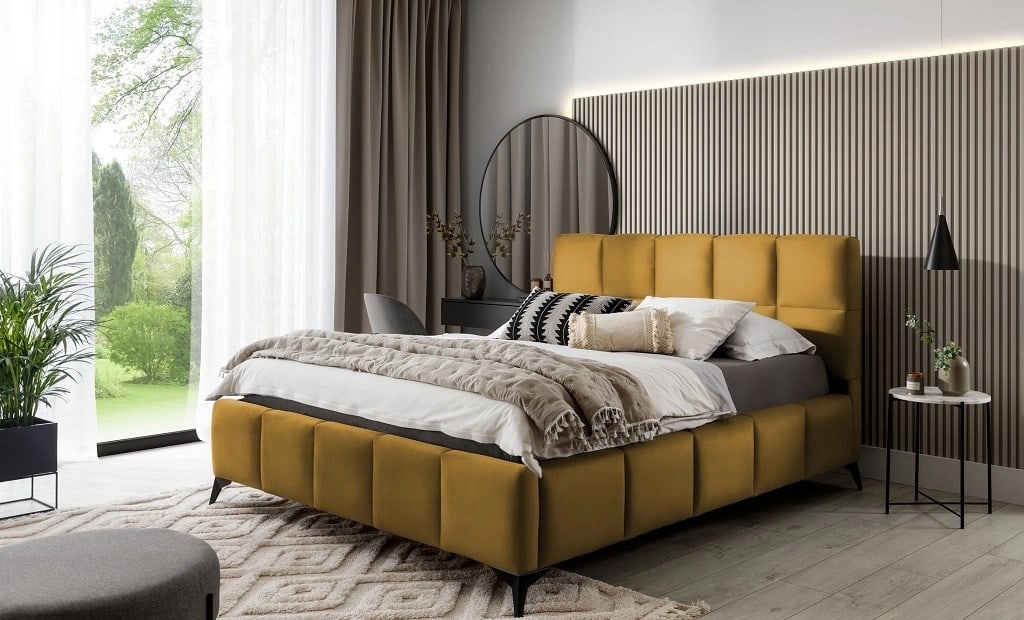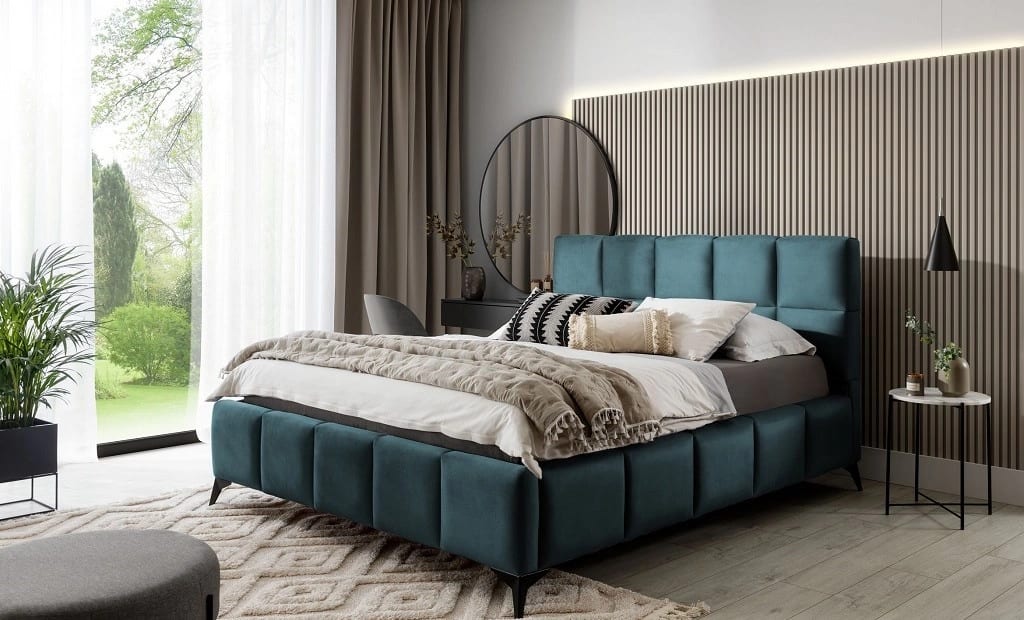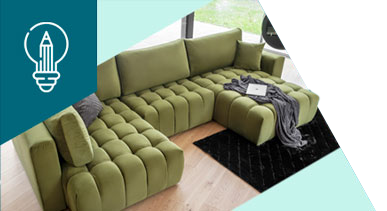 King of the living room, i.e. a corner with a sleeping function!
Follow our advice and choose the perfect piece of furniture for your interior.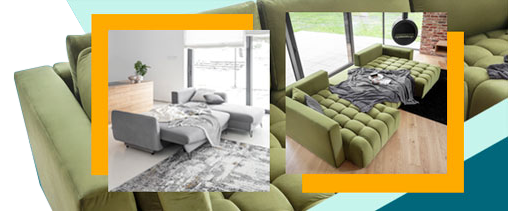 Mist Bed
It seems no one likes to get up in the morning in a bad mood. One of the basics of a successful day is adequate rest and good quality sleep. You can get it all by choosing the classic model of our Mist bed. It is the perfect balance of style and functionality, and on top of that, the piece of furniture seems to hang in the air thanks to its tall legs. Bring both traditional style and subtle charm to your bedroom with this upholstered Mist bed.

Mist Upholstered Bed - a bedroom like from dreams
The Mist bed is a combination of modern design and glamor style, and this in turn brings a note of elegance to any bedroom. The headrest has a soft foam filling covered with high-quality upholstery. All of this provides back support when, at the end of the day, you want to lean back and read a book or watch a movie. We love the quilting with which the Mist bed is decorated, it adds style and character, and also brings a breath of modernity. The Mist bedroom bed was designed by a manufacturer of upholstered furniture, and at Eltap we know how important it is to fulfill all your dreams of choosing beautiful furniture. With a wide range of fabrics and colours to choose from, you are sure to find the perfect combination that will make your bedroom look amazing. Gray, beige or maybe red? The choice is yours.

Mist Upholstered Bed - charming luxury
The size of the bedroom is also not a problem for the Mist bedroom bed. The furniture is available in three widths of the sleeping area: 140, 160, 180 x 200 centimetres. This makes it easier to adjust the bed to the conditions in the apartment. Black, steel legs with a length of as much as 13.5 centimetres make the bed appear to be floating above the ground, which further visually enlarges the room in which the Mist bed will be located. In addition, the furniture is also equipped with a bedding container, which is a very good solution for small spaces and allows you to keep the bedroom tidy. The Mist bed gives you the opportunity to fall asleep in enchanting luxury every night.
Bed available in three sizes
High headrest decorated with stitching
Stitching on the sides and front of the bed
Spacious bedding compartment
Wide range of colours
Black, steel, high legs
Upholstered back
Bed width options: 160/180/200
Bed length: 220 cm
Bed height: 113,5 cm
Seat height: 53,5 cm
Sleeping area: 140/160/180 x 200 cm

Legs height: 13,5 cm
Bedding torage container: 200 x 160 x 16 cm