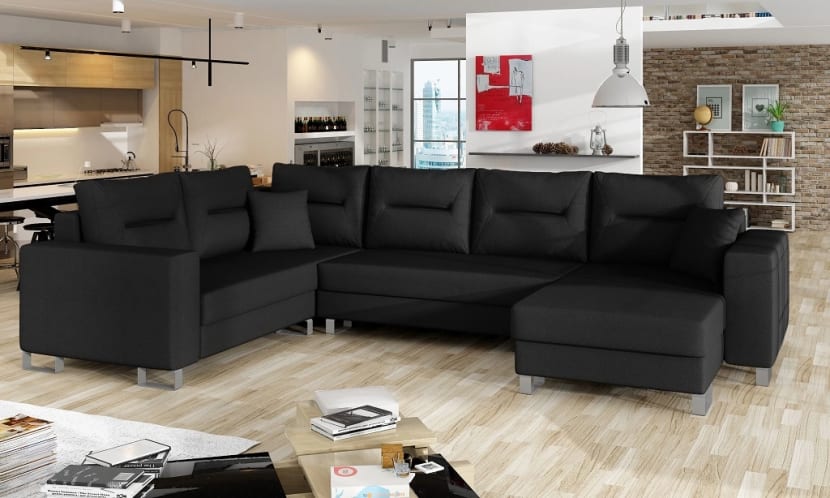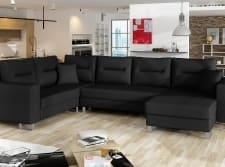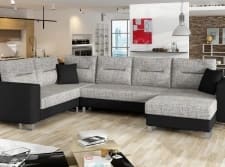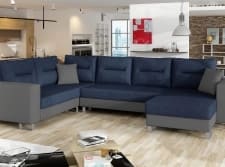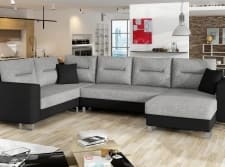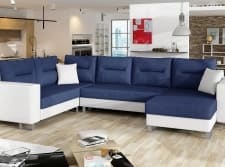 Dorado corner sofa
Can minimalism achieve cosiness? It can, and the Dorado corner sofa is the proof.
Dorado corner sofas: modern interior design
Rooms decorated in modern styles are sometimes too minimalist, resulting in a cold, austere ambiance. How can we liven one up? A solution is to choose the right furniture in the room. The Dorado corner sofa is a perfect option if you need stylish and comfortable upholstered furniture. While its simple, minimalist lines speak a modern design language, the overall appearance provides a warm and welcoming accent in the room. The colour options available include any two-tone combination, making your sofa a perfect finish for your room, blending in perfectly with other furniture.
Dorado furniture: multi-functional and comfortable
If you are seeking upholstered furniture which is elegant and maximises the level of your relaxation, then the Dorado is nothing short of perfection. The tall arms add refinement and convenience to your leisure time. The backrest is optimally profiled, providing proper posture support while protecting the spine from strain. The subtle accent stitching across the middle of the backrest brings out the boldness of the Dorado. The seating is based around Bonnell springs and T25 foam, which provide softness with good resilience to deformation and indentation. A place to rest comfortably during the day is not the only advantage that this corner sofa offers. It is a convertible into a sleeper, making the Dorado as perfect for use throughout the day and evening in the living room as it is a great place to sleep at night, even as a master bed. Measuring 312/210x150x95 cm as a sofa and opening out to 285x130 cm as a bed make this corner sofa a perfect all-rounder. The pull-out bottom extends to accommodate the folding out backrest, so the transformation from sofa to bed is easy and intuitive, without any effort. Another advantage is the two bedlinen storage compartments, one in the ottoman and the other accessed when the bed is folded out.
If you prioritize functionality in your furniture, the large, convertible Dorado corner sofa bed is going to be your number one choice.
Tall and wide armrests
Profiled backrest
Accent stitching in the middle of the backrest
Sleeper sofa
Two bedlinen storage units, in the ottoman and under the bed surface
Available in a wide selection of colours
Corner sofa width: 312 cm
Corner sofa length: 210/150 cm
Height w/cushions: 95 cm
Height w/o cushions: 77 cm
Seat cushion depth: 53 cm
Mattress height: 48 cm
Sleeping surface: 285x130 cm